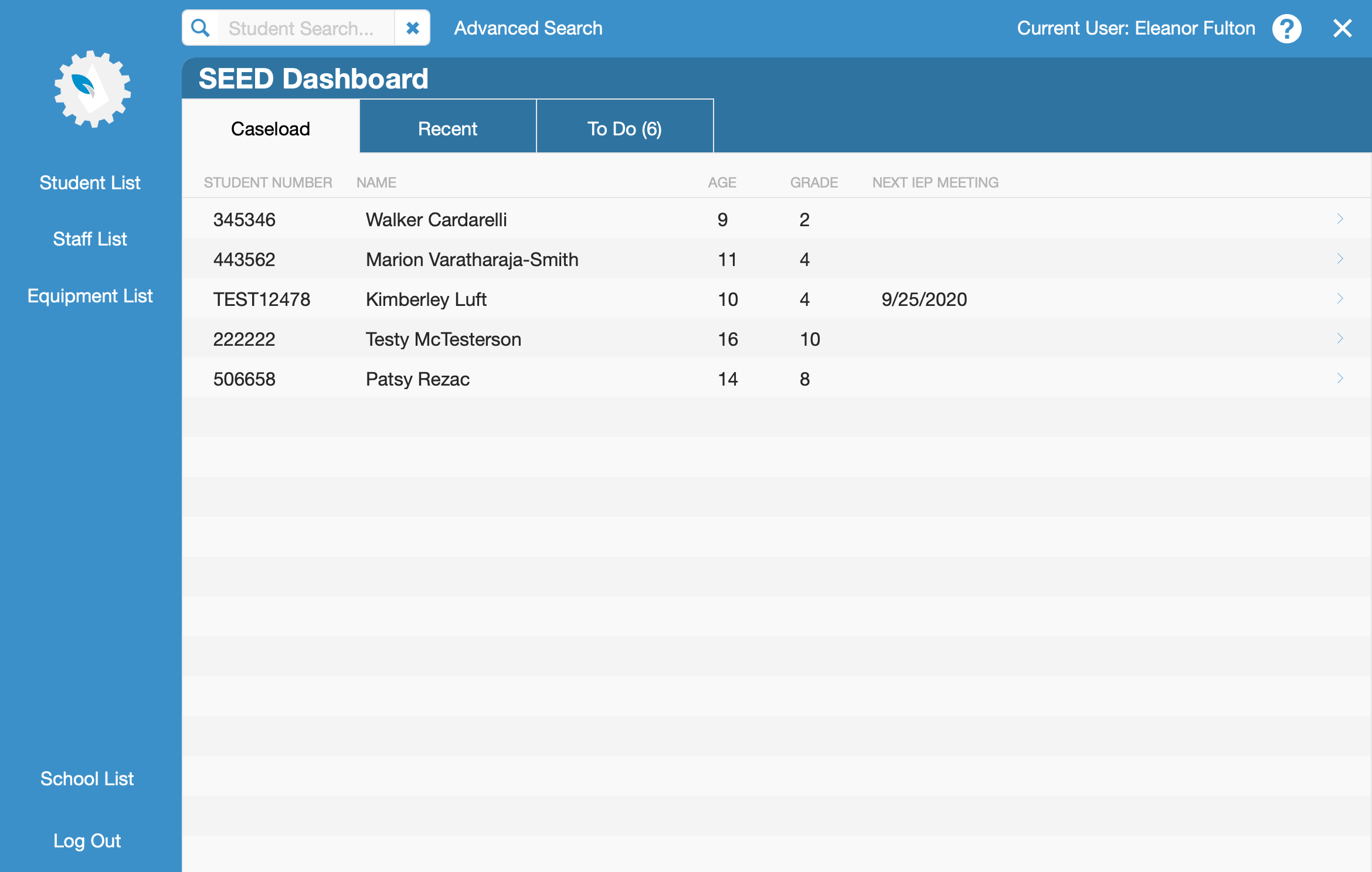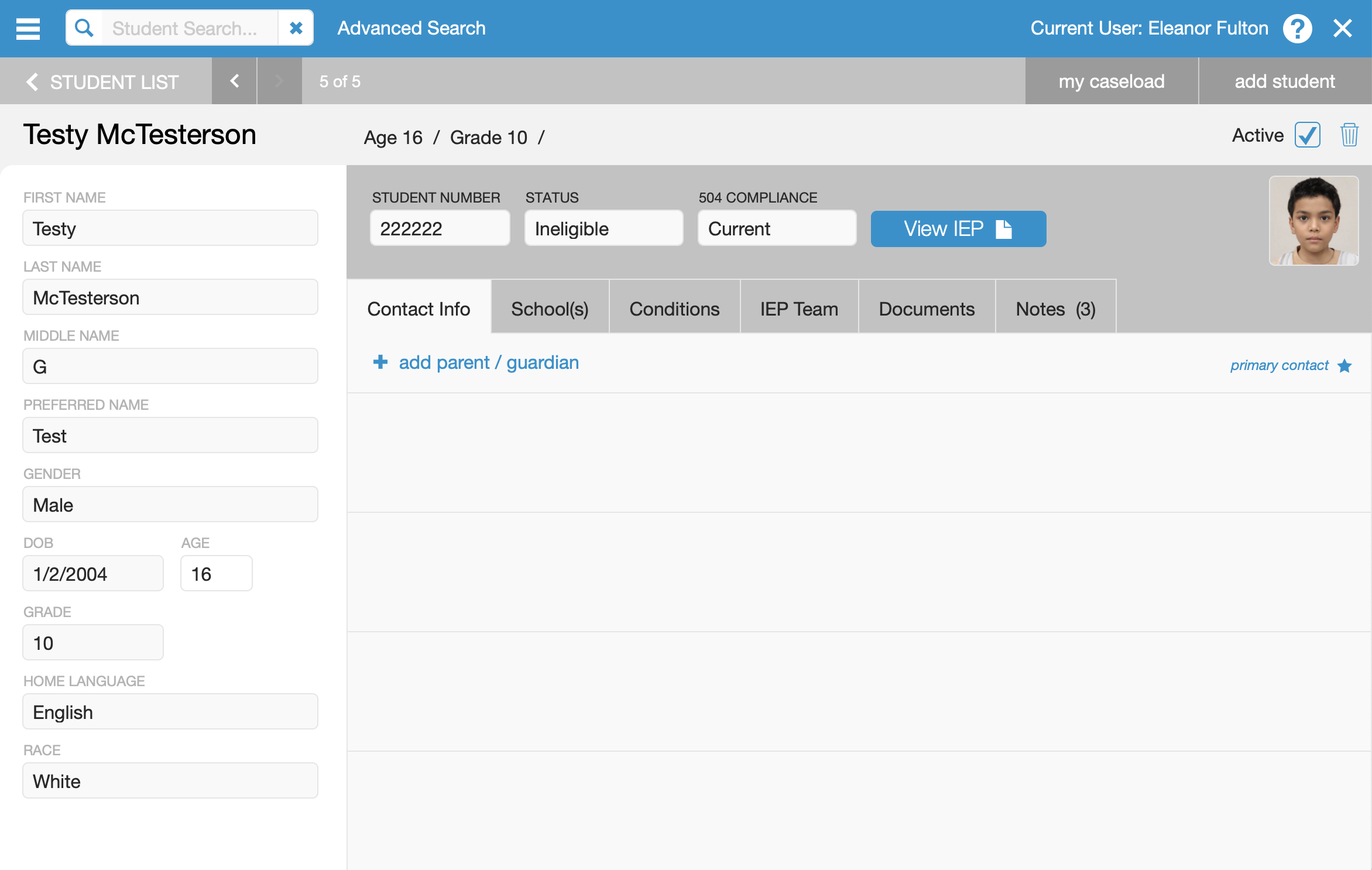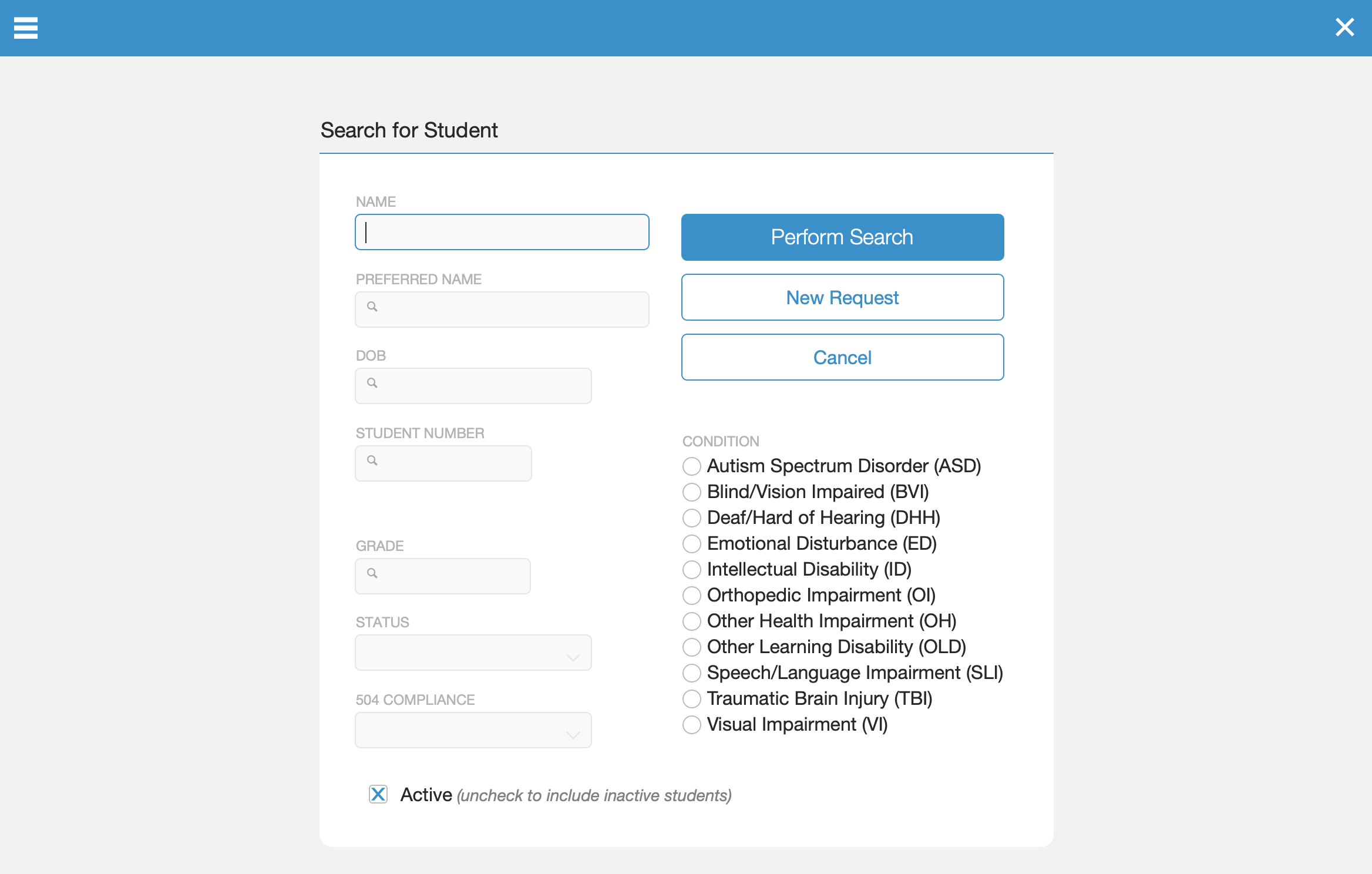 Spend more time where it matters — with your students.
Manage your special education programs in an intuitive, easy-to-use app.
THE CHALLENGE
Your school's student information system (SIS) is made for students that aren't in special education programs. These programs have their own unique requirements and criteria that must be followed closely. And Individualized Education Plan (IEP) reporting software focuses more on compliance and reporting rather than on the student.

THE SOLUTION
The Special Education & Related Equipment Tracking Database (SEED) bridges the gap between SIS and Individualized Education Plan (IEP) reporting software, making the perfect solution for everyday special education management. It has everything you need to for day-to-day tracking and management.

SEED stores special education data all in one location and facilitates clear communication across education teams. Simply put, it makes the job of a special educator much easier.

FEATURES
Display all relevant student information in one place.
See progress of a student over time.
Review case status and relevant tasks.
Assign staff to student IEP teams.
Assign tasks and send notes to staff.
Lookup student records.
Upload IEPs.
Store other related documents.

HOW IT WORKS
Only SEED allows for a unique IEP team to be configured for each student. Staff members are assigned individually to students, and can see and manage their caseload directly from their SEED dashboard. SEED even allows for different access roles. Schools are able to restrict which personnel can view, edit, and delete specific information.

SEED stores parent and guardian contact information along with resident and attending school data. Secure document storage allows schools to upload, download, and view current and past IEPs, along with other relevant student documentation. It also includes designated areas to track 504 compliance, disability categories, and eligibility status.

Each student record includes a notes area to add internal memos, assign tasks to team members, or provide progress updates. For example, add a student's birthdate to a note, so that staff can wish them happy birthday. Or, assign a task to an audiologist requesting a student evaluation on a designated day.

By decreasing the amount of time spent on administrative tasks and monitoring compliance, SEED helps special education teams positively impact the lives of their students.

GETTING STARTED
It's so easy to get started — just download the app. There's detailed in-app support so you don't have to leave the product to learn how to use it. When you install the app, a tutorial that walks you through features and end-to-end usage. Plus, tooltips help you navigate features on the page. There's even online support available for additional inquiries.

SEED is designed for desktop and iPad use. Just host the app on Claris FileMaker Cloud or Claris FileMaker Server and access it on your preferred device.

CUSTOMIZATION SERVICES
Since special education is so diverse, your school's or district's requirements and needs may vary. We have consulting services available to help customize SEED for your unique needs. Create custom reports, track learning equipment inventory, customize the interface to match your school colors, and more.