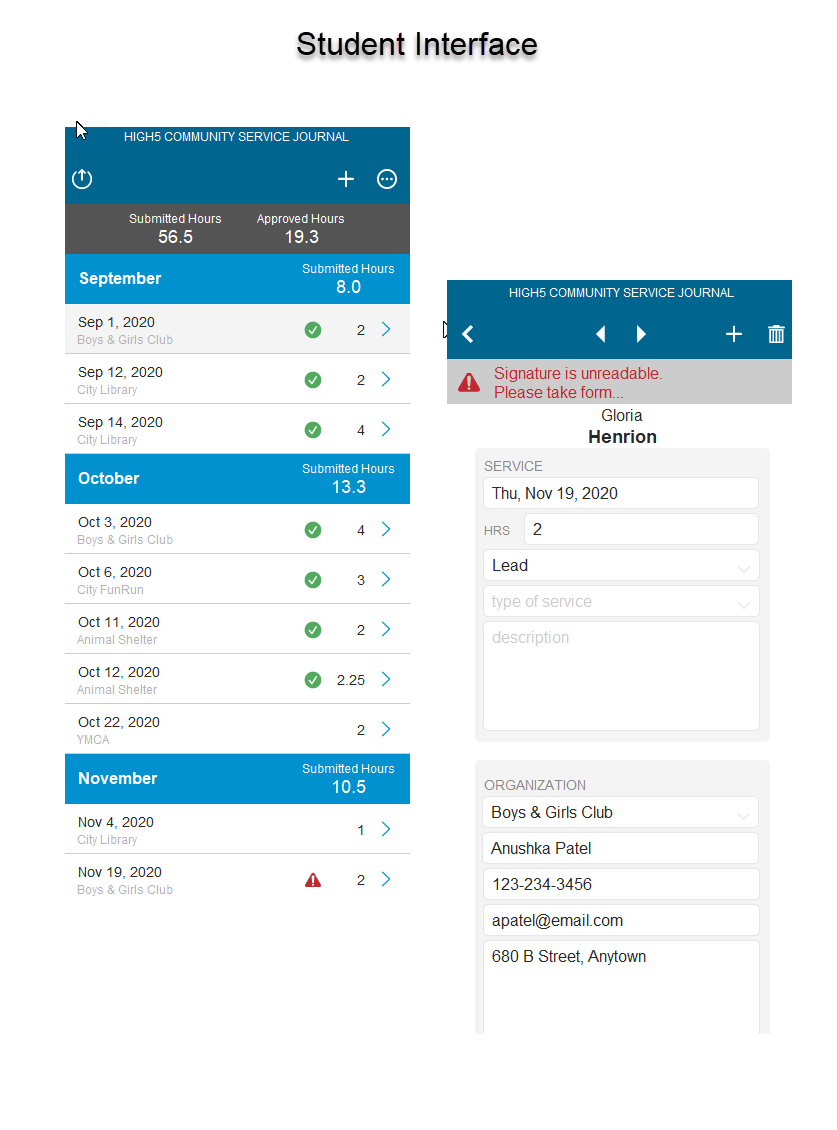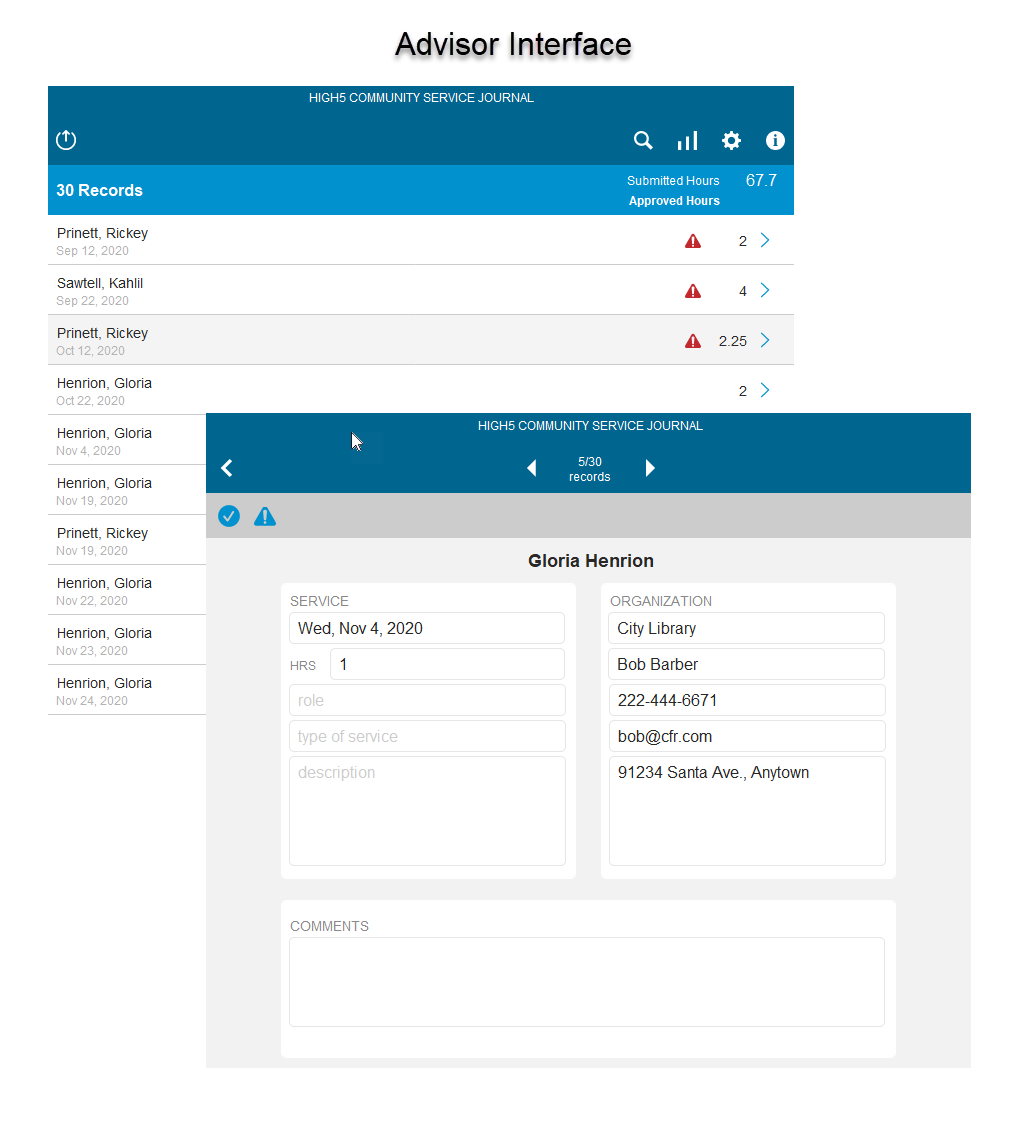 Helping students become tomorrow's leaders through community service.
Collect and report on student community service hours from anywhere with ease.
THE CHALLENGE
Many schools have added community service as another important dimension to a student's success. It's a great way for students to enhance their college applications. They learn real-world skills; increase their confidence, compassion and empathy; and develop a sense of purpose and meaning.

Being an advisor of a community service program is time well spent, but can require many after-school hours spent dealing with logging service time, approving hours, and monitoring goals. Inquiries from students and parents about lost forms and whether or not service has been recorded can be time consuming as well.

THE SOLUTION
Provide students with an easy way to record their service hours and lessen the workload of program advisors with High5 Lite, a student community service tracker. No other solution provides the agility for quick customization and adaptation to a school's evolving programs and initiatives.

Schools that use High5 Lite save on average 50 staff hours per school year for a 100-student program. Most of these hours are spent addressing inquiries from students and parents, which is virtually eliminated with High5 Lite.

ADVISOR FEATURES
Manage student community service hours from anywhere.
Approve service hours with just a click or tap.
Create alerts for entries that need attention or follow up.
Export data for ad-hoc analysis or combine with other data.

STUDENT FEATURES
Record service hours while on site from a phone or computer.
Use phone microphone to dictate instead of type.
Autofill organization information based on previous entries.
View approved hours in real time.
Monitor service goal progress over time.

HOW IT WORKS
High5 Lite lessens the workload of advisors and enables students to take charge and easily record and track their community service hours.

Students access the solution from their phone and immediately log their time while on site at the completion of their service. No delays and no hours go unaccounted. Advisors can access the app from an iPad, tablet, or desktop and approve hours right away. From their phones, students instantly see advisor approvals and notes instantly, greatly reducing the volume of inquiries to the advisor.

HIGH5 IN ACTION
Schools use High5 to manage their student community service programs for greater efficiency, easier tracking, and higher visibility.

"The service hours solution has an incredibly easy user interface for staff and students, eliminates ALL on site paperwork, and brings everything into one centralized, digital hub. Additionally, the solution allows me to easily track hundreds of student service hours in real time. Honestly, I cannot quantify how many hours of time it saves me, but it is a tremendous amount. This is a must use program."

Jeff Smith
Assistant Principal

GETTING STARTED
To get started, just download the app, enter the your student data, and you're ready to go. There are even video tutorials to help set up and use the app.

When web-enabled and hosted on either Claris FileMaker Cloud or Claris FileMaker Server, High5 Lite is designed to work on iPad or a desktop.

UPGRADES AND CUSTOMIZATION
Additional features including mobile signatures, summary views, completion certificates, and live support are available in the standard paid version of High5. Since school or district requirements and needs may vary, we also have consulting services available to help customize High5 Lite for your unique needs, like integrating the app with your Student Information System.