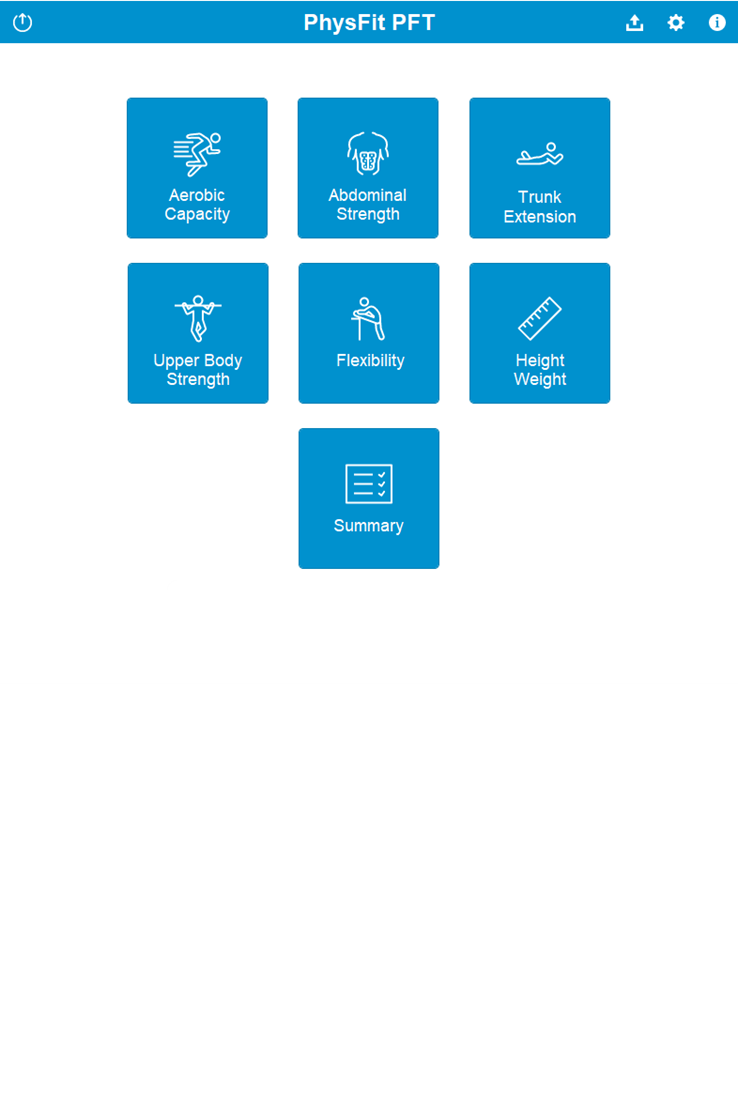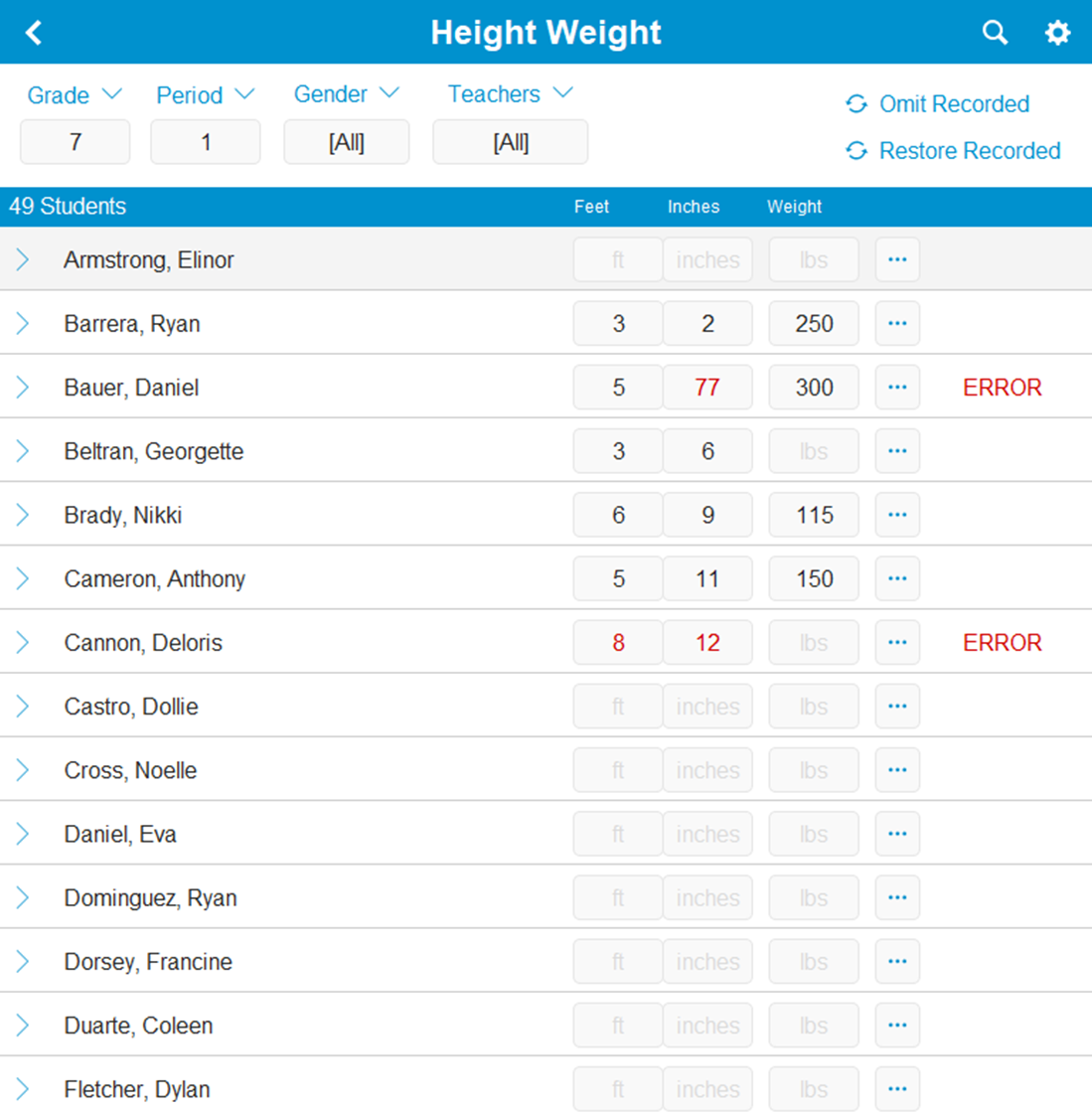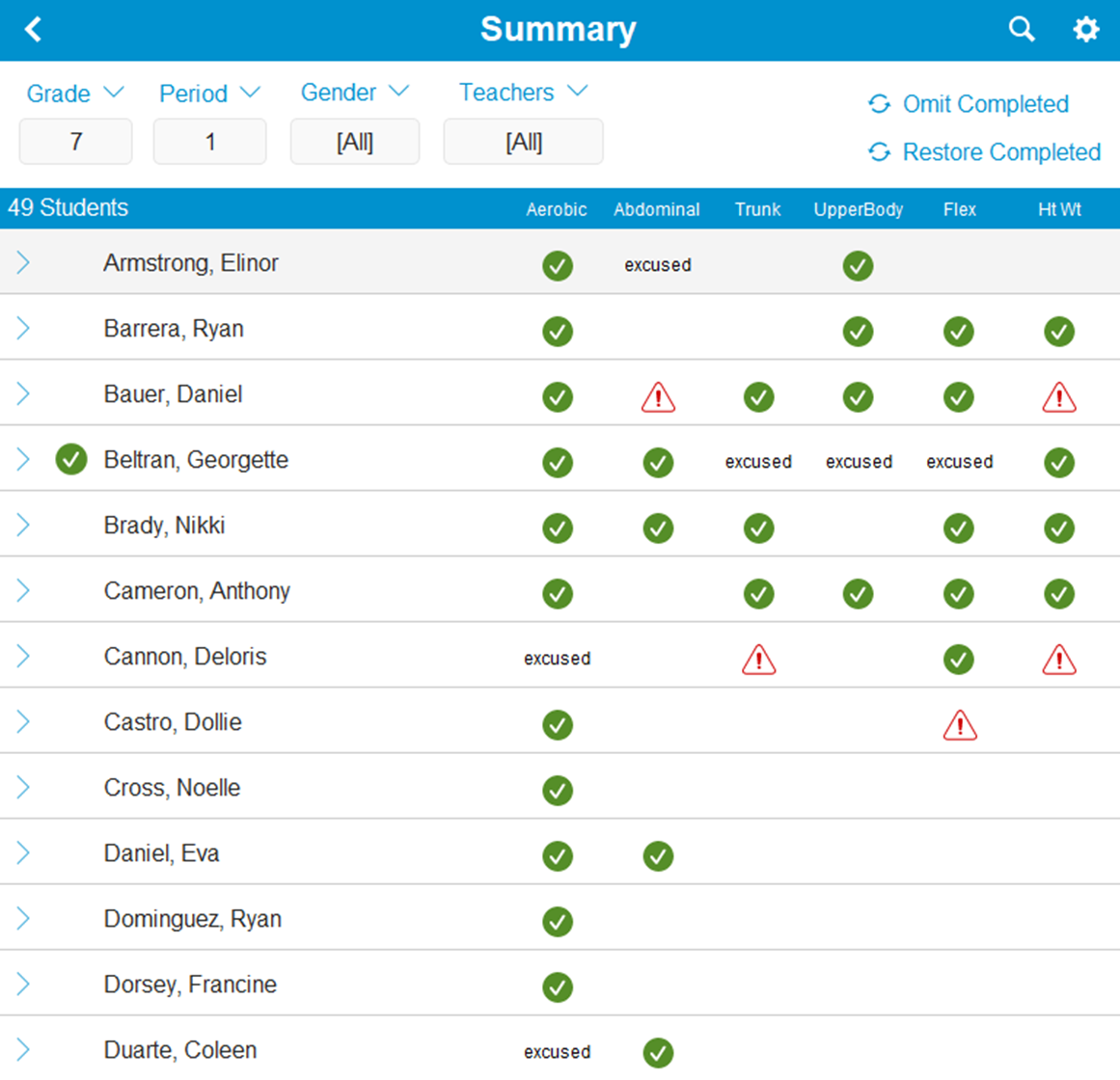 Helping student stay physically fit so they can be academically strong.
Capture and organize standardized physical fitness data on the playground, field, or campus.
THE CHALLENGE
Annual fitness testing has been a part of physical education for many decades. These tests are standardized to make comparisons and drive decision making at the district and state level.

For schools with a high student/teacher ratio, data collection for physical education (PE) teachers can be challenging. Capturing test data typically starts on paper then is transferred to a digital format, which is a time consuming and cumbersome task.

THE SOLUTION
The combination of better Wi-Fi access on schools grounds and the availability of mobile devices opens the door to more efficient fitness testing and data capture.

With PhysFit PFT Lite, capture only the physical fitness test data you need, and in the way that works best for you. Reduce administrative burden on staff and cut the time needed for students to complete tests. PhysFit PFT Lite allows schools to have more robust PE programs. And students who are more physically fit, do better academically.

FEATURES
Flexible rosters to collect test results.
Summary view to quickly see completion status.
Data export to combine results with other data or for analysis.

HOW IT WORKS
PE teachers start by selecting a segment of the physical fitness test, then choosing a student by grade, period, or teacher. Immediately record test results once the student finishes. Filter out completed tests, to easily identify which tests a student still needs to complete.

A comprehensive summary view checks students' overall test completion as well as identifies any errors in data entry and incomplete testing.

Export the test data to compare results, conduct ad hoc analysis, or upload to your Learning Management System. Data is captured and formatted to meet state mandated fitness program requirements.

PHYSFIT PFT IN ACTION
PE instructors just like you are using PhysFit PFT for faster, more efficient testing and data capture during their physical fitness programs. On average, instructors save 25 hours running a single fitness test for 400 students.

"I've been a physical education teacher for more than 25 years and our solution has enhanced my program from labor intensive paper-driven input to a couple touches on the iPad or desktop to complete tasks."

Stacy Wood
Physical Education Teacher

"As a lifelong educator, my work life is more efficient and effective as a direct result of our Claris FileMaker solution. The app has been transformational to how I do my job."

Mala Campbell
Physical Education Teacher

GETTING STARTED
It's easy to get going. Just download the app, enter your roster data, and you're on your way. There are even video tutorials to help set and use the app.

When hosted either in the cloud or on premise, PhysFit PFT Lite is designed to work on iPad. This allows teachers to be mobile and collect data anywhere on campus.

UPGRADES AND CUSTOMIZATION
Additional features including real-time data validations, multi-user support, and multi-year scores are available in the standard paid version of PhysFit PFT. Plus, live support is also available. Since school or district requirements and needs may vary, we also have consulting services available to help customize PhysFit PFT for your unique needs, like integrating with your Student Information System.