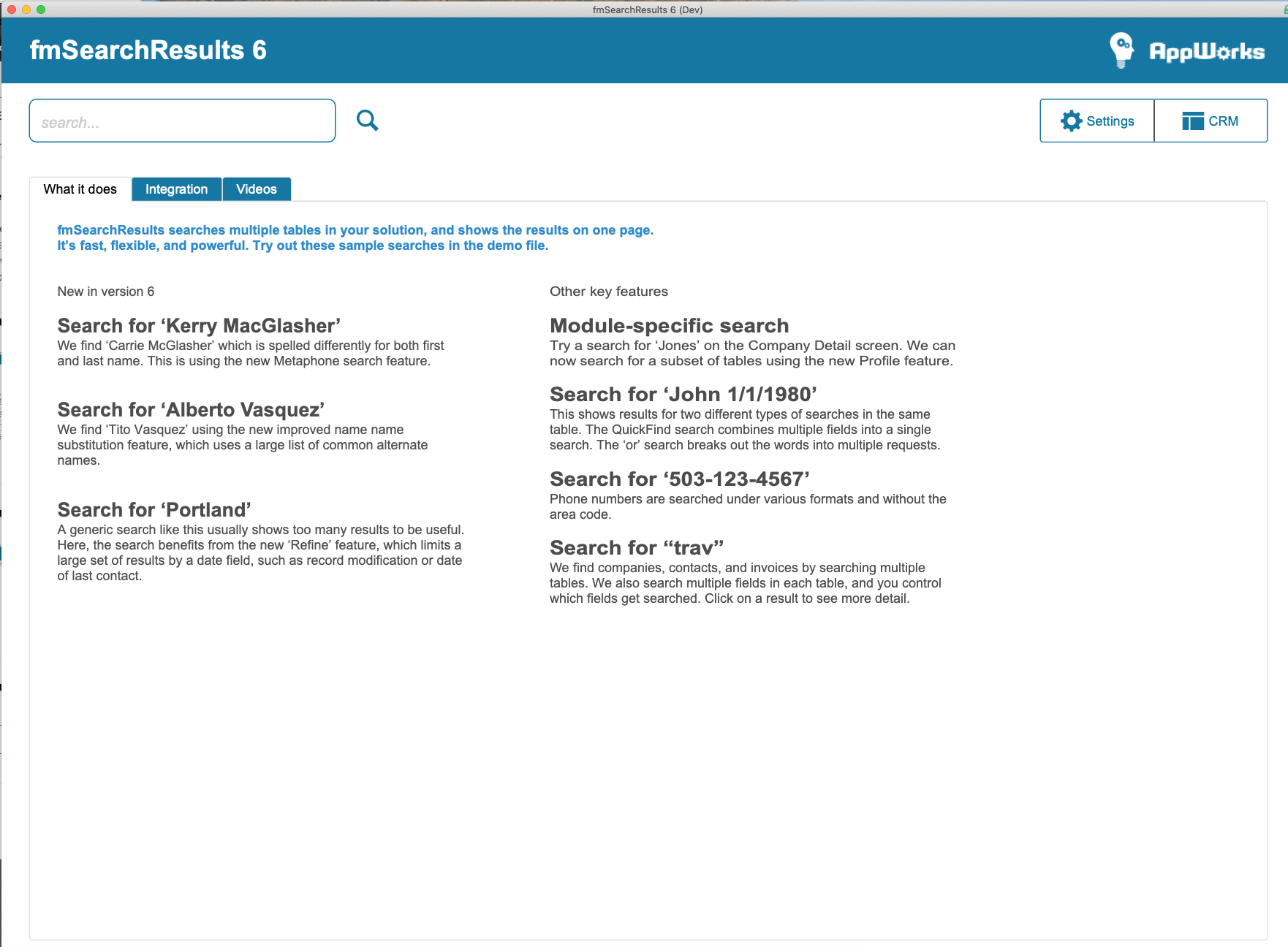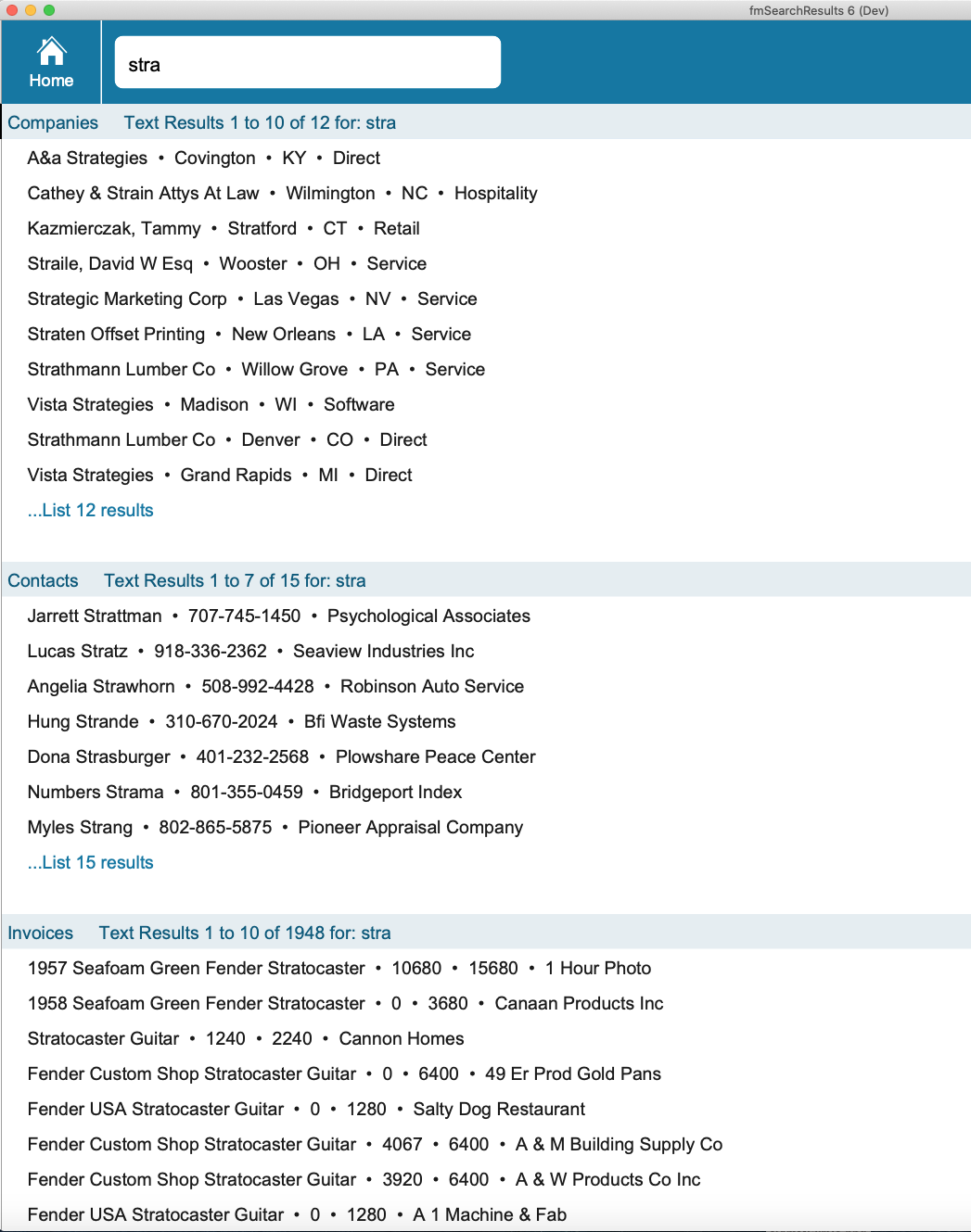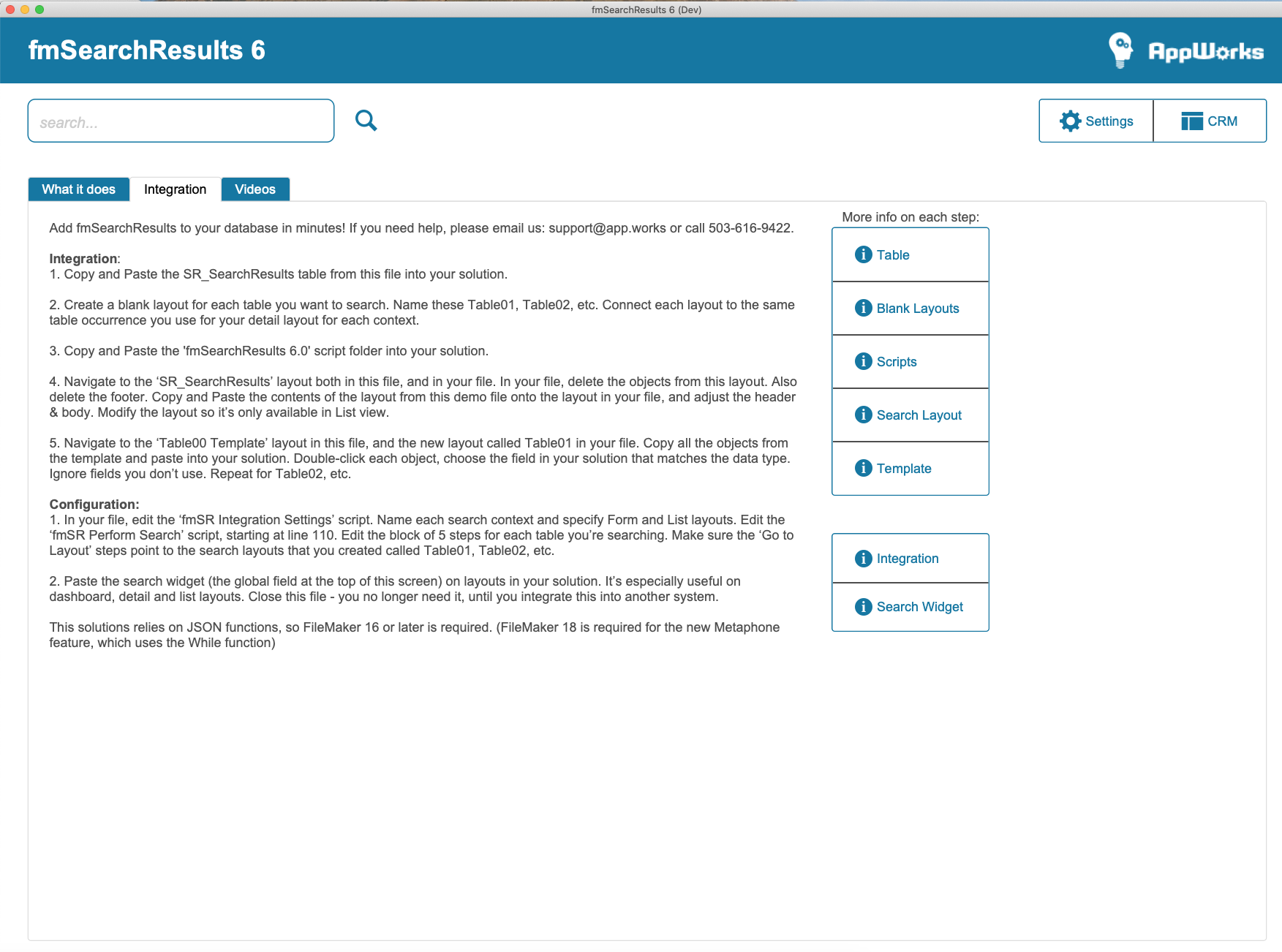 SearchResults 6
Google-style single field search, optimized for speed.
Add simple, powerful, and fully configurable search.

fmSearchResults searches multiple tables in your solution and shows the results on one page. It's insanely fast, flexible, and powerful. It's pure FileMaker, and can be copied entirely into your solution, so there are no extra files, and no plug-ins.

What's New
New Lower price! Control searches by table or set of tables, Metaphone search to catch a myriad of typos, flexible name substitution, optimized with JSON. Fully supports FileMaker 19, Pro and WebDirect.