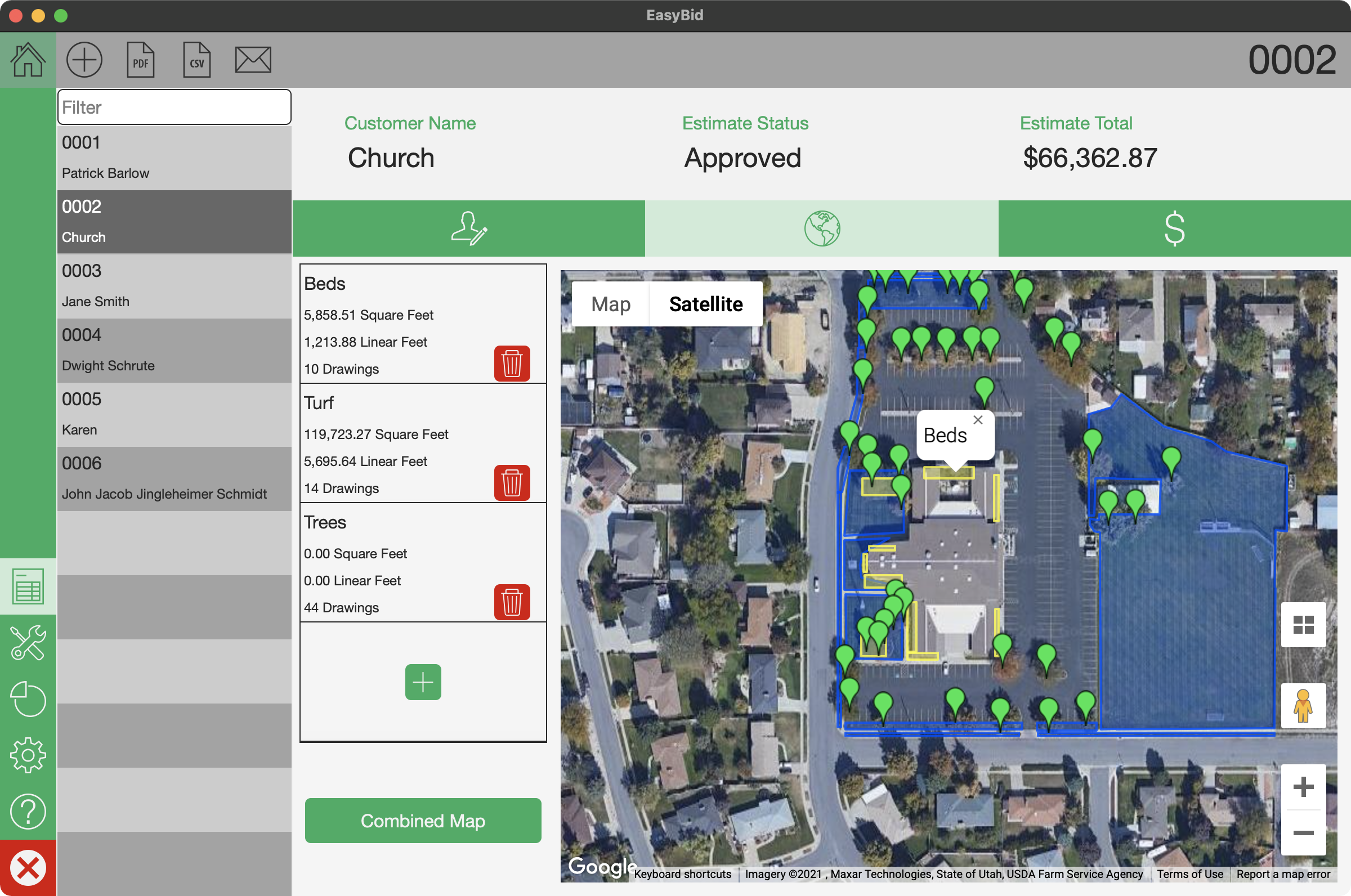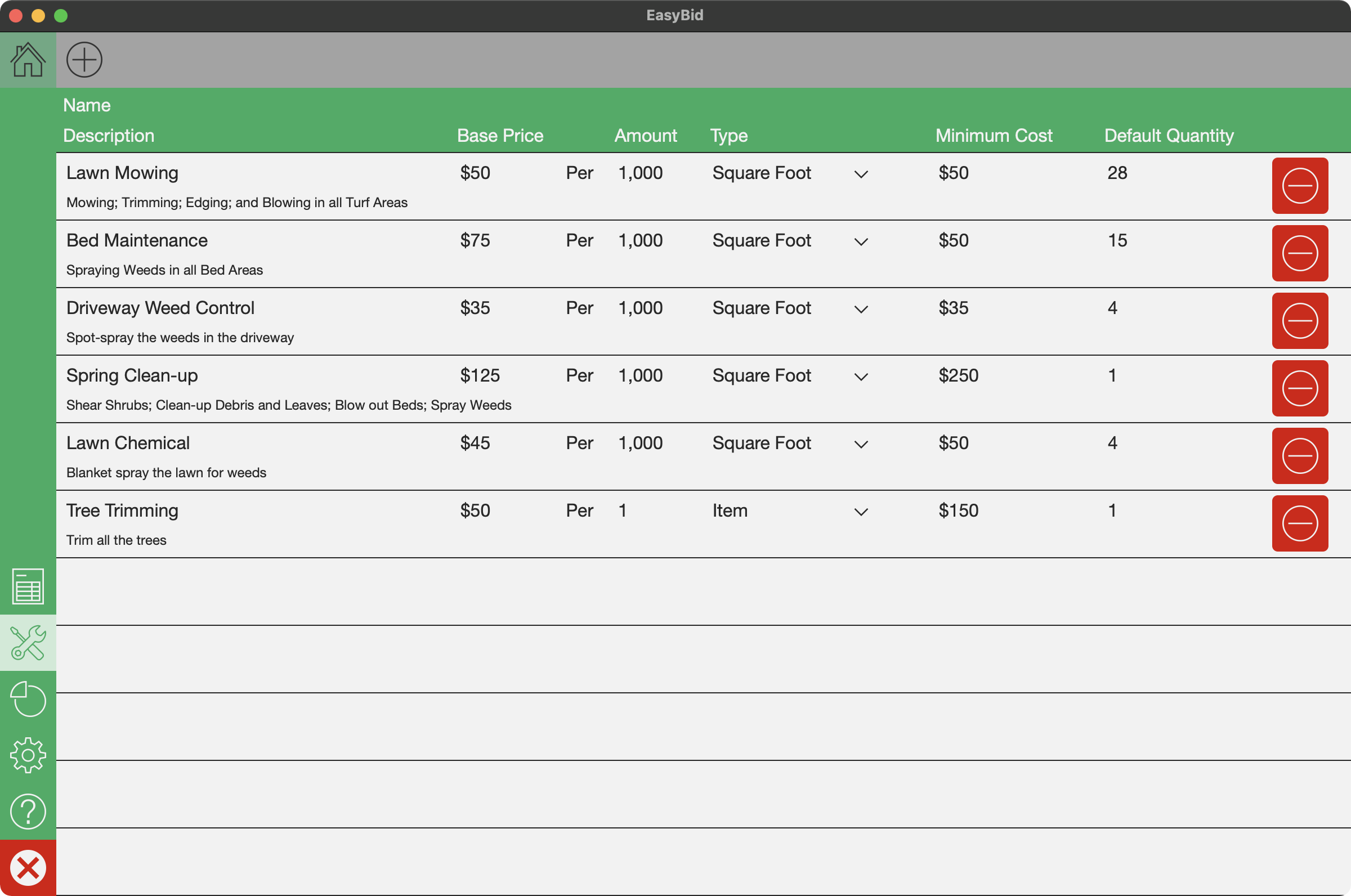 EasyBid is landscape estimating for the digital age.
Create landscape estimates faster than ever before, without even having to go on site.
EasyBid is made for the little guys looking to grow their business. With custom estimating, measuring, service lists, and a company overview, EasyBid has all the tools you need to succeed without any of the fluff. Here are just SOME of the features of EasyBid:

Estimating
• Create and send bids in as little as 2 minutes
• Measure properties from anywhere at any time on any device
• Online bid acceptance

Services
• Add your service list
• Input your pricing formulas
• Add pricing minimums and default quantities

Company Overview
• View your Win Percentage overall and by month
• View all your bids on a color-coded map

...and much more!

With multiple updates already in the works, you'll never fall behind the times again with EasyBid. It's all as simple as Click. Bid. Win.