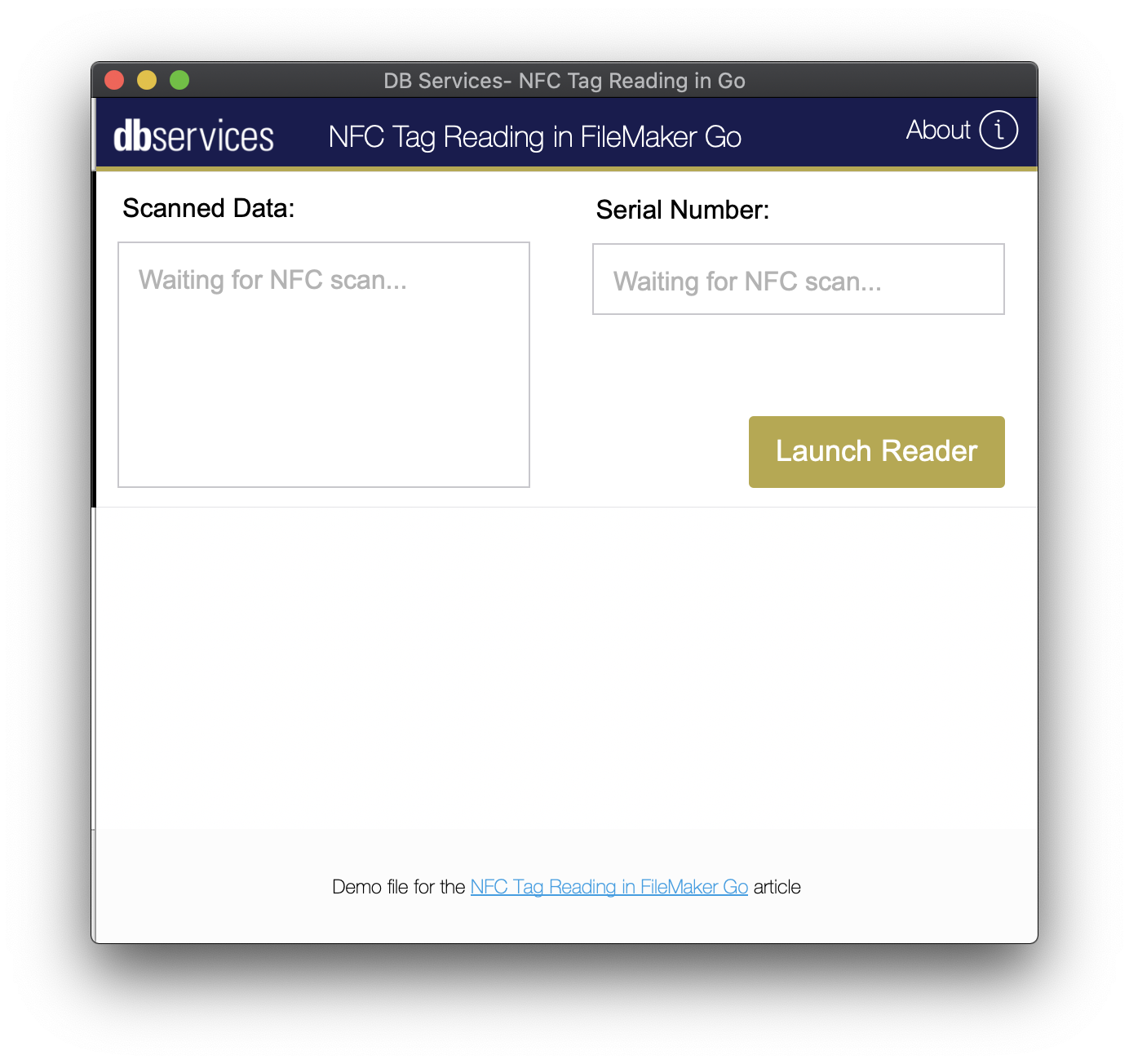 Use a single script to configure NFC Readings.
Configure NFC readings to make mobile payments, share contact details, or scan smart objects.
NFC can share information between two active devices, such as two smartphones sharing contact details, or between an active device and a passive device, such as a smartphone reading a NFC tag embedded in a poster. NFC tags are tiny, inexpensive chips that contain a small amount of memory, a radio chip, and an antenna. This sample file demonstrates how FileMaker Go makes it easy to incorporate NFC by introducing a new script step to read these tags.