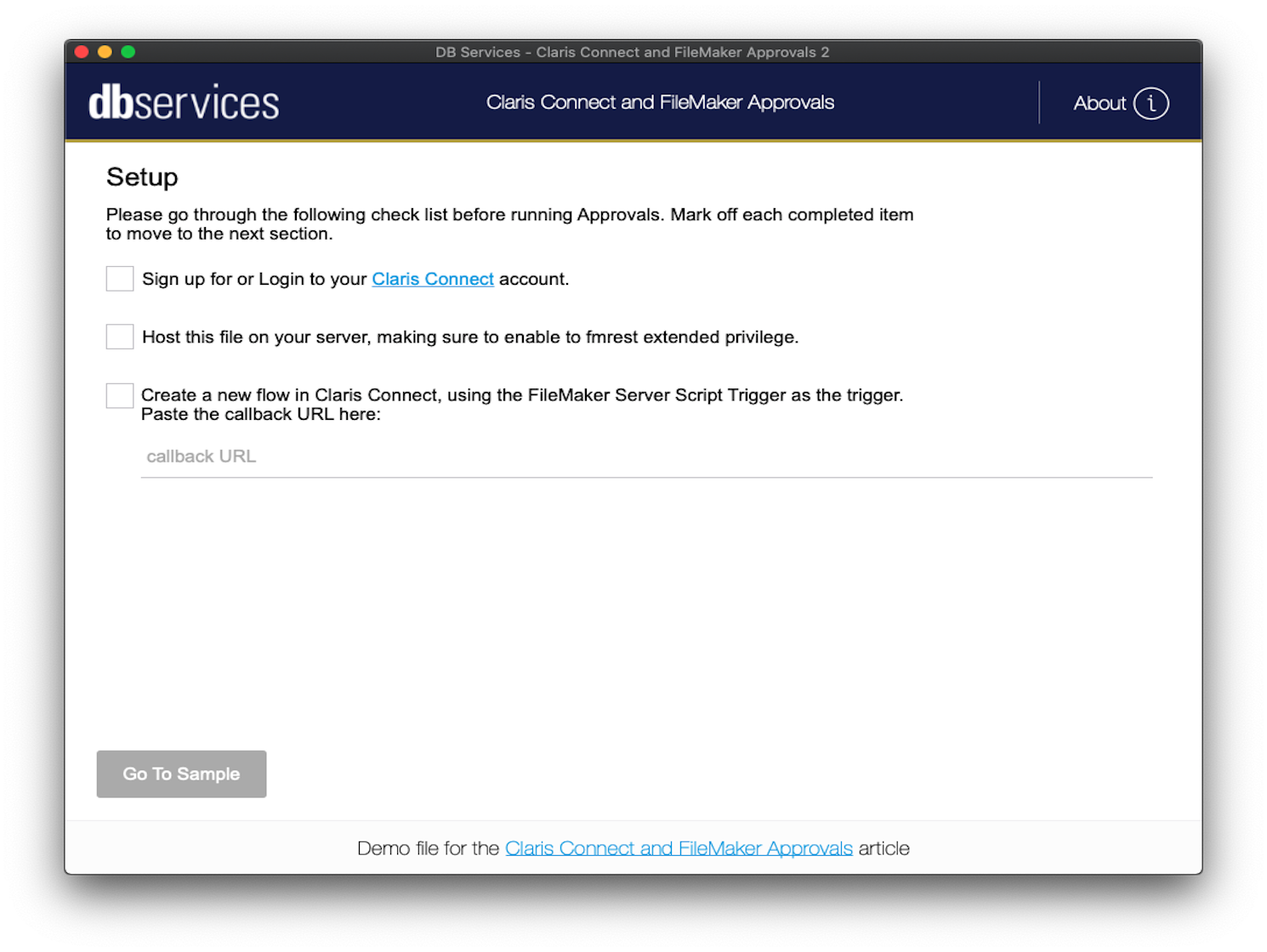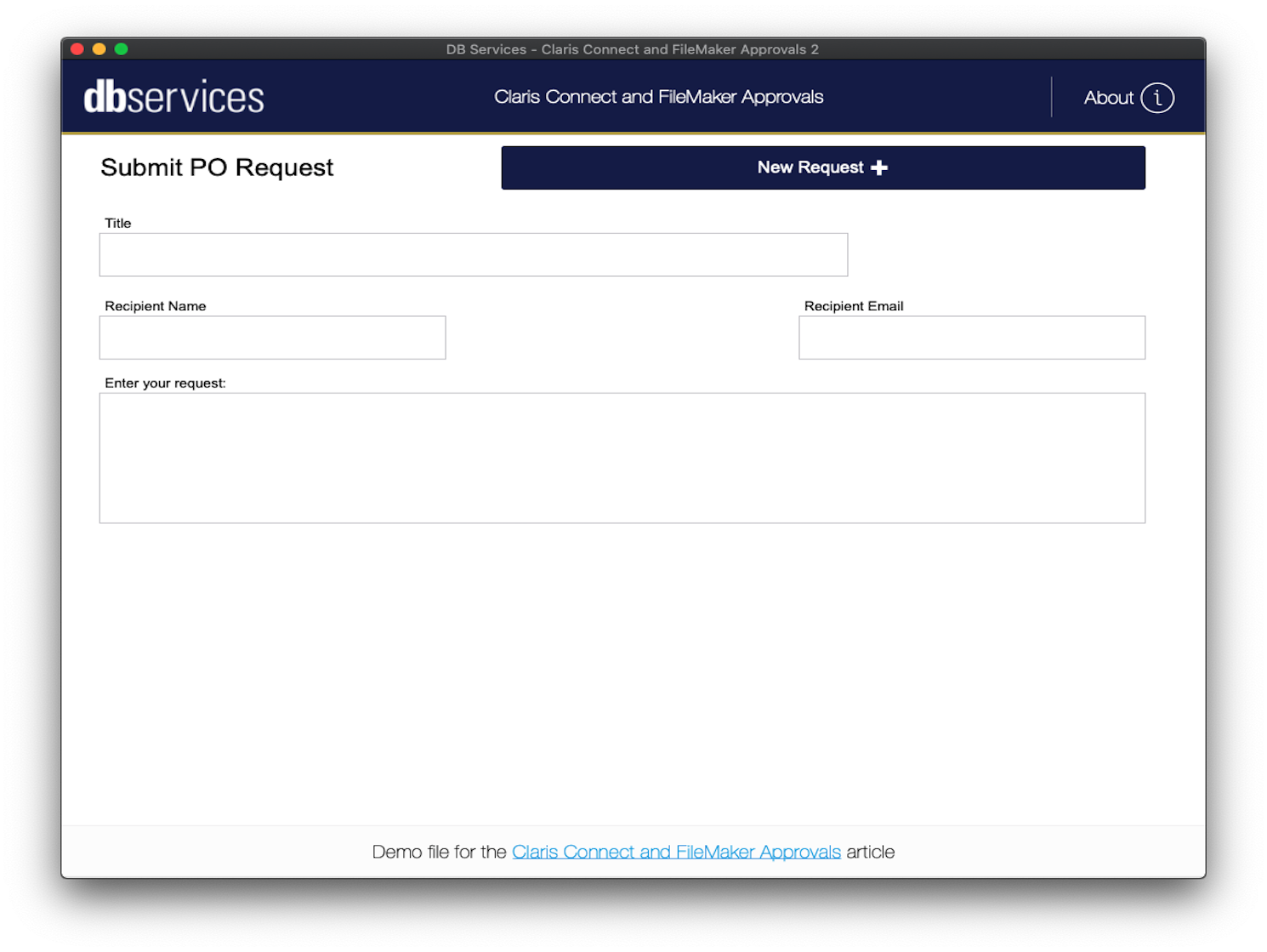 Automate approvals via email with the Approvals Utility
This file will show you how to set up automated approvals between Claris Connect and FileMaker.
Email has totally transformed the way people work and communicate. The average employee receives over 120 work emails a day, so the easier it is to take action on an email, the better. Claris Connect offers a powerful tool for efficiency in its Approvals Utility, a service that uses email to automate approvals for your team. Follow the steps in this demo file to find out how you can set up approval workflows, automate immediate next steps based on an approval's response, and view the results of previous approval requests all within Claris Connect itself.