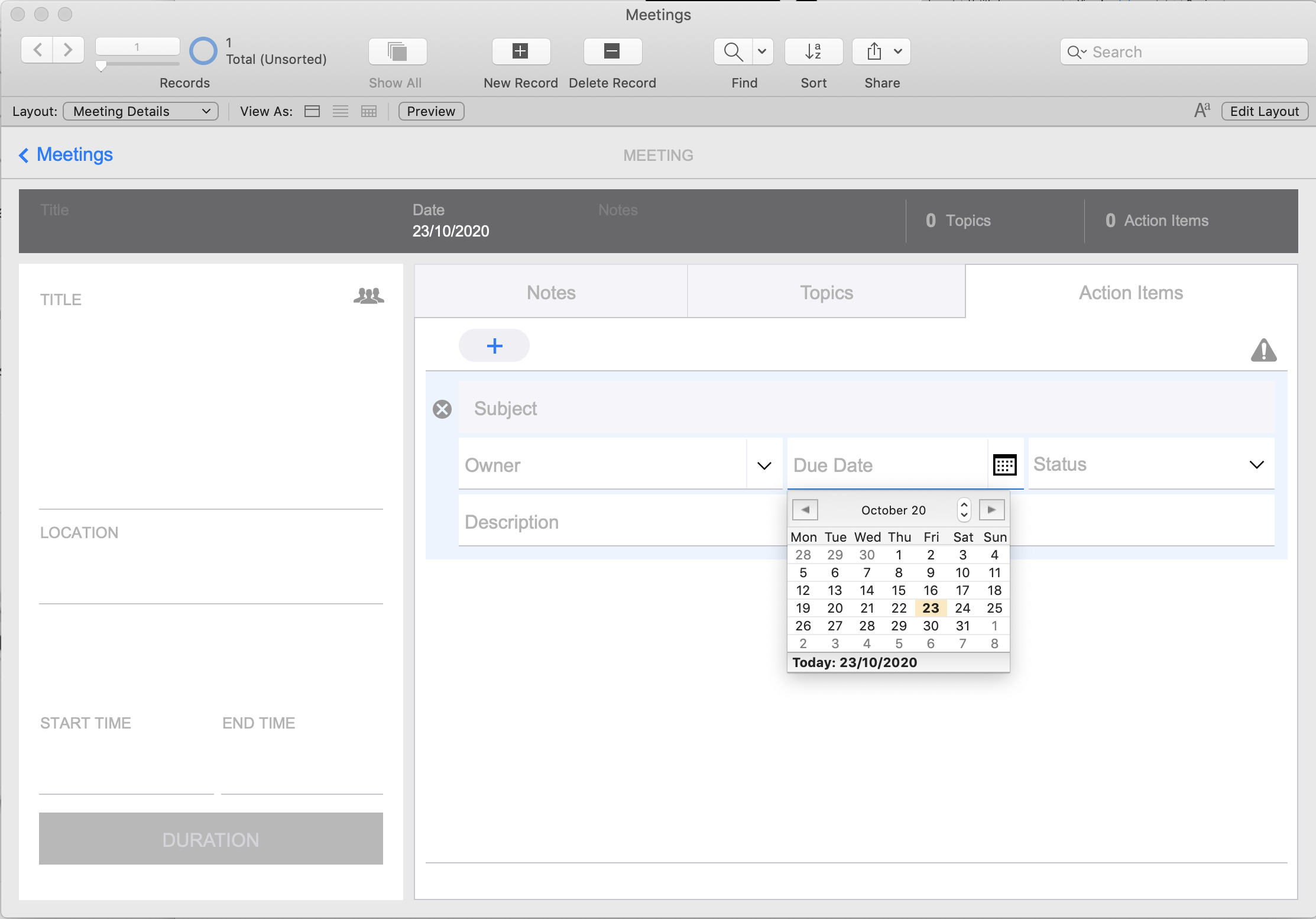 Add-on to improve date field UX
A very simple FileMaker Add-on to improve the user experience during date entry in your custom app.
Instead of having to enter full length dates in date fields, with / or -, you can now simply type 1009 for September 10th (or October 9th if you're an American).
Also type // for current date, or //+2 the day after tomorrow, //-7 for last week…
Automatically detects if your file settings are DD/MM/YYYY or MM/DD/YYYY.