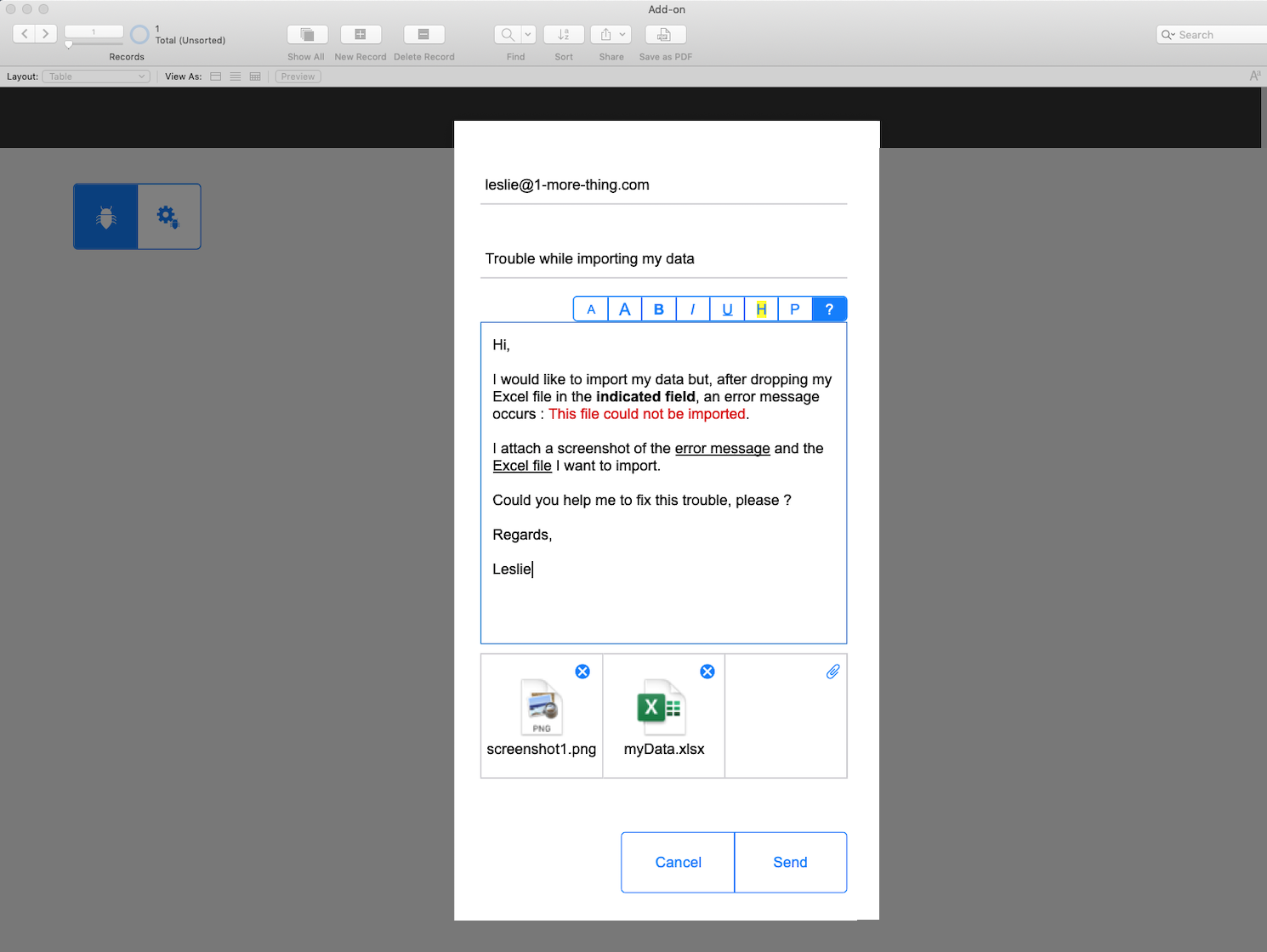 Add-on to implement a bug report system to your custom app
Bug report system so the user can easily send you reports through SMTP (e-mail) or the Freshdesk API.
Streamline the communication between the users of your apps and yourself. Bug Report allows you to easily implement a bug report interface that can send clean and documented reports via smtp (e-mail) or Freshdesk API. The user can edit and format his message and add attachments. Bug report also adds context information (layout, window mode, application version…) as well as a Snapshot Link (if the app is hosted), so you can put yourself in the user's situation in no time.