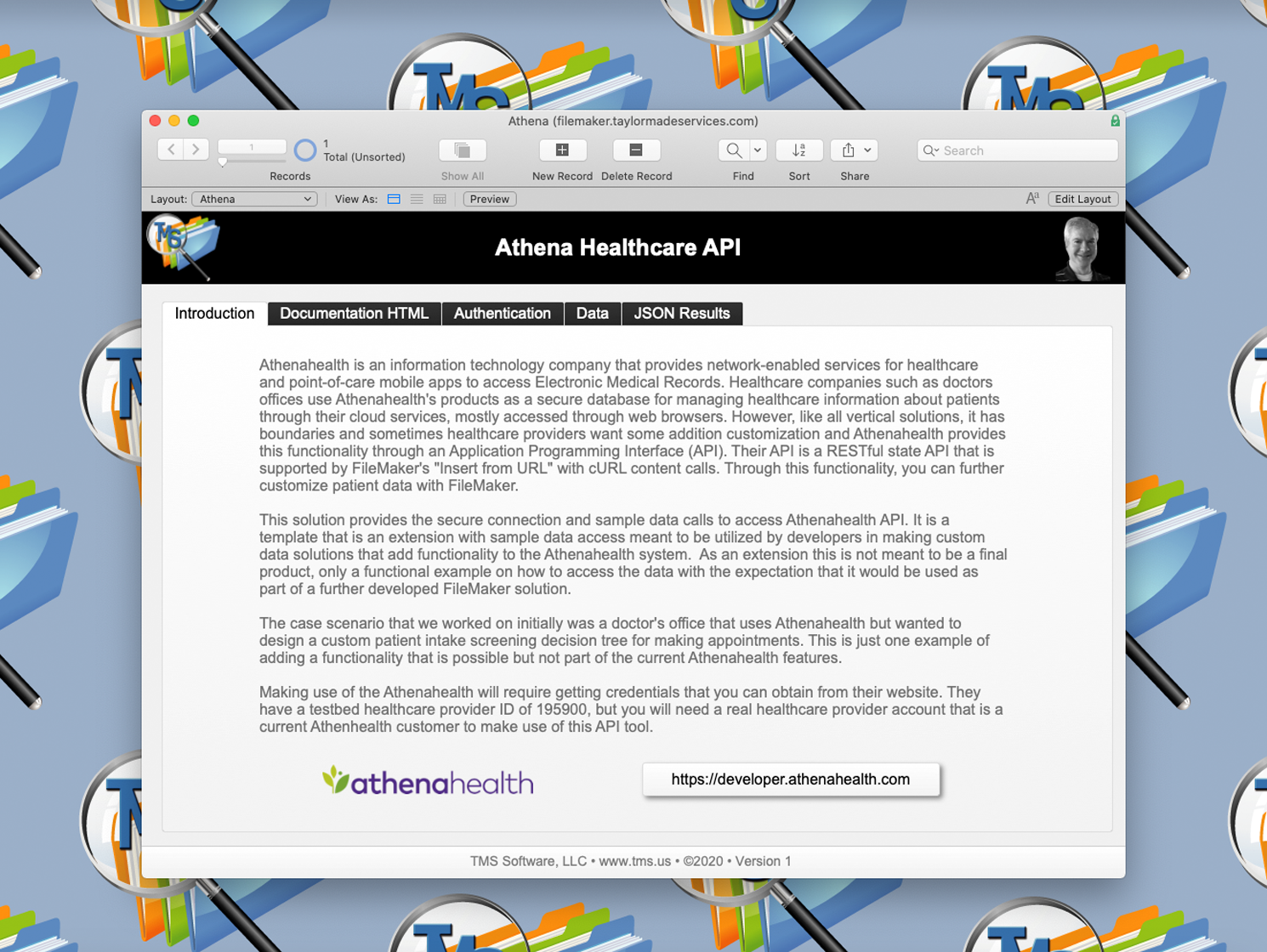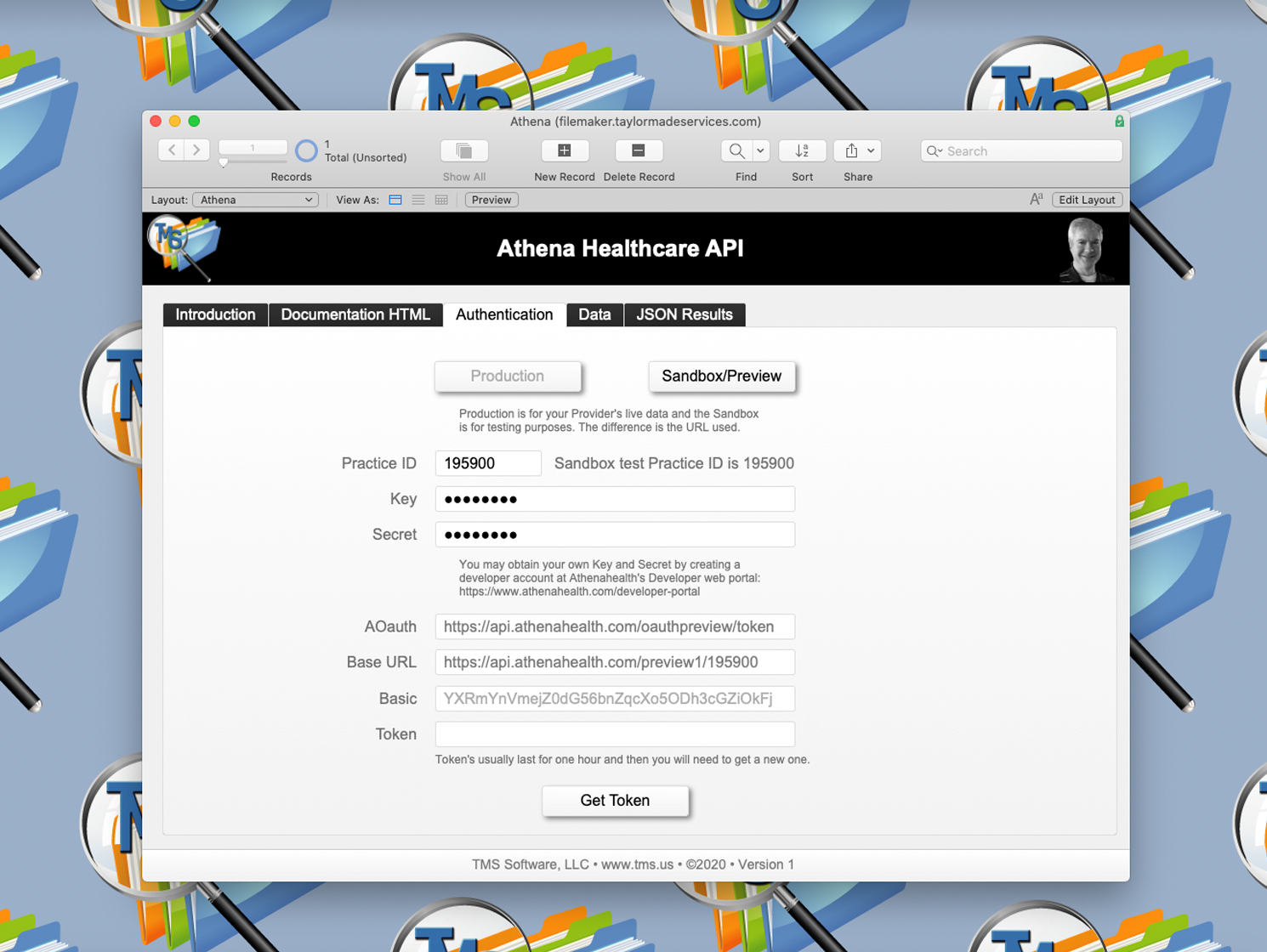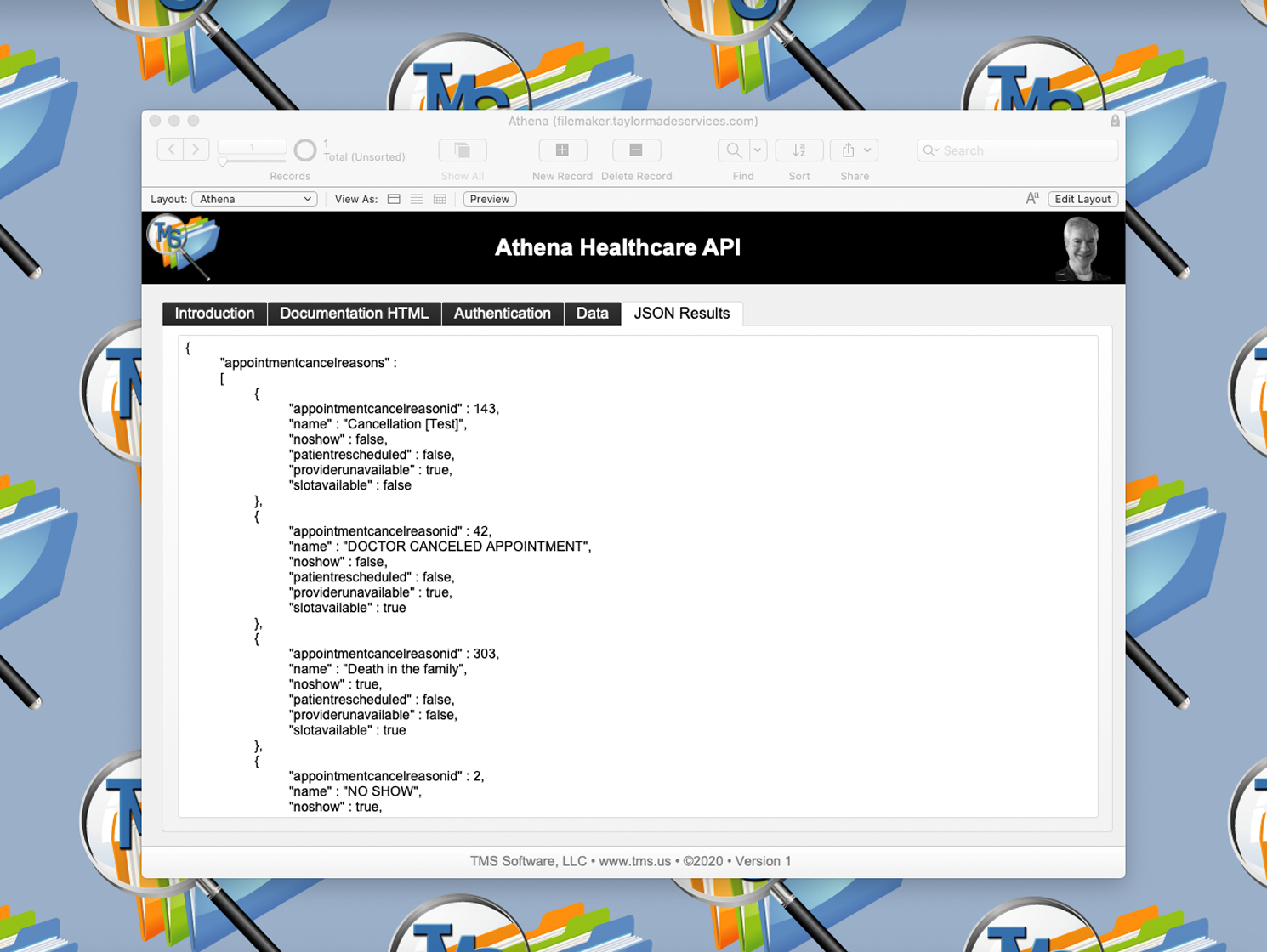 Athenahealth API for Electronic Medical Records
API Template to integrate your FileMaker solution with the Athenahealth Electronic Medical Records.
Athenahealth is a large USA based healthcare cloud provider of Electronic Medical Records (EMR) to healthcare providers. Their web portal provides many user interface features and reports needed by providers. To extend the functionality and add more customization options, Athenahealth has exposed their patient data through an Application Programming Interface (API) that FileMaker can connect to their RESTful API with the use of "Inert from URL" and cURL calls. This tool is designed to be copied and integrated into your own healthcare FileMaker solution to further customize reporting and user interface experience of patient data with end users. It is not a final solution, just a tool to help connect a FileMaker database to the Athenhealth data. Being a connectivity tool, it has this single purpose and does not address other business process needs (e.g., database customization, security, HIPAA, etc.). It will require you to obtain API credentials and data will only be available for Provider ID's that you have been authorized to access patient data. This tool will assist a FileMaker developer in customizing your healthcare business process needs. You will need FileMaker software and a developer to make use of this tool. The tool is a no cost license is provided and as-is, with no warranties and does not include free support. Paid customization support is available from TMS Software, LLC.
What's New
This is the first version.