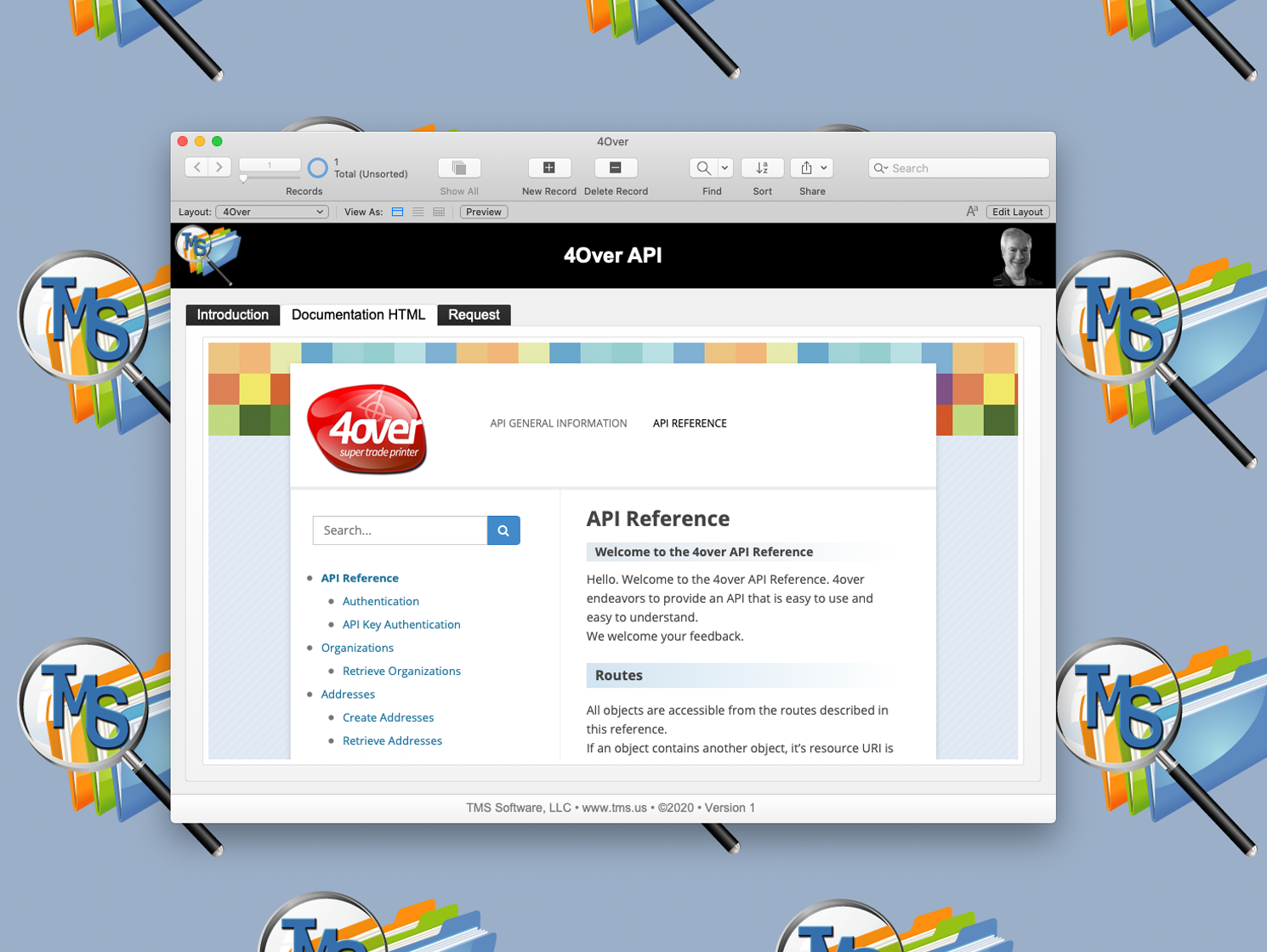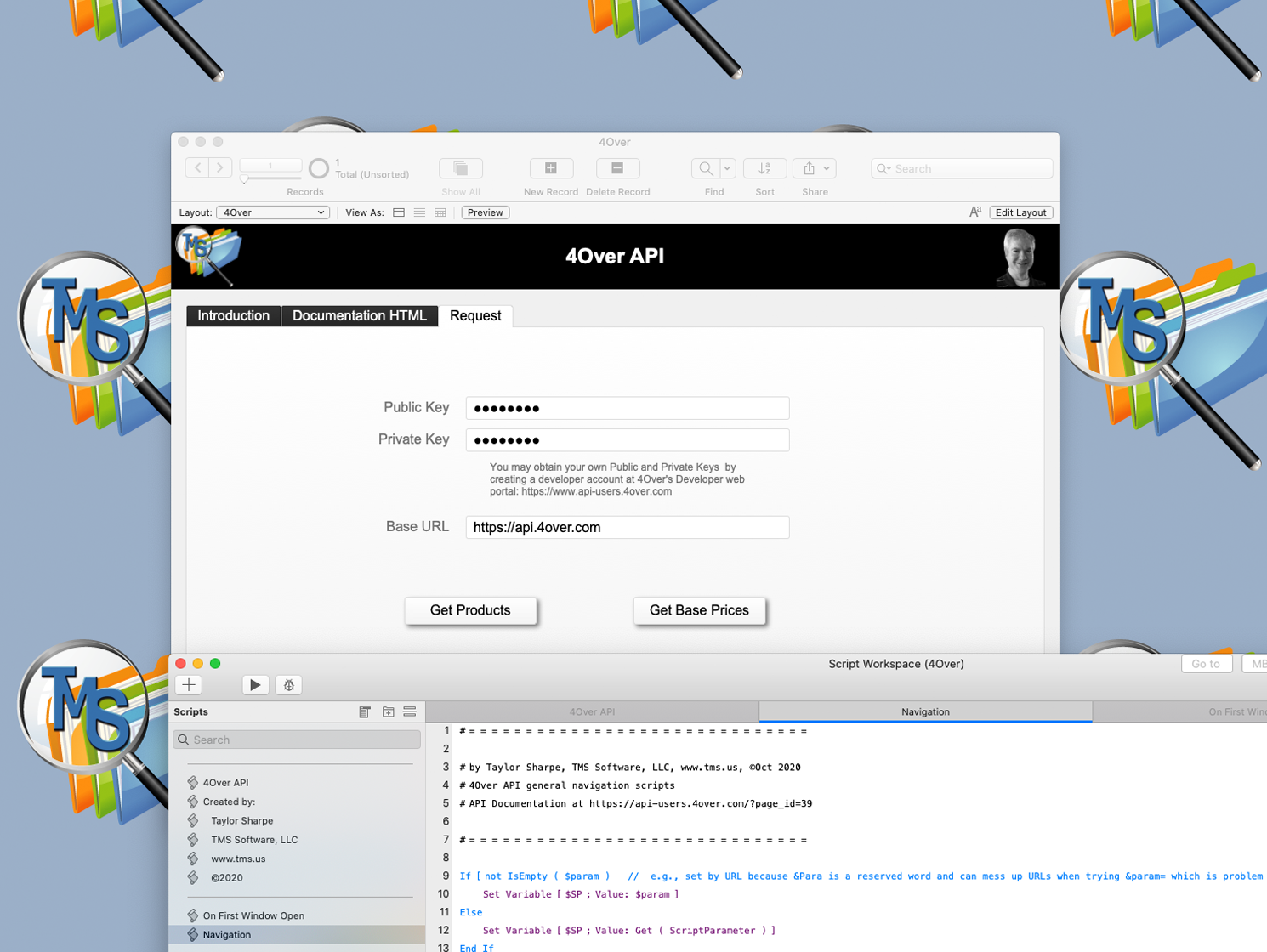 FileMaker API Connection to 4Over Printing
Template for integrating FileMaker with the 4Over Printing API products.
4over is a large trade printer based in the USA. They have well developed web page to interact with their products. While that web page meets many customer needs, FileMaker brings customization tools to business processes and one of the features is interconnectivity with Application Programming Interfaces (APIs). 4Over has exposed their print products information through a well developed API. Combined with FileMaker, this allows FileMaker developers to directly integrate print products data with a FileMaker custom solution. The 4Over API is a RESTful state API that is supported by FileMaker's "Insert from URL" with cURL content calls. Through this functionality, you can further customize print product data with FileMaker.