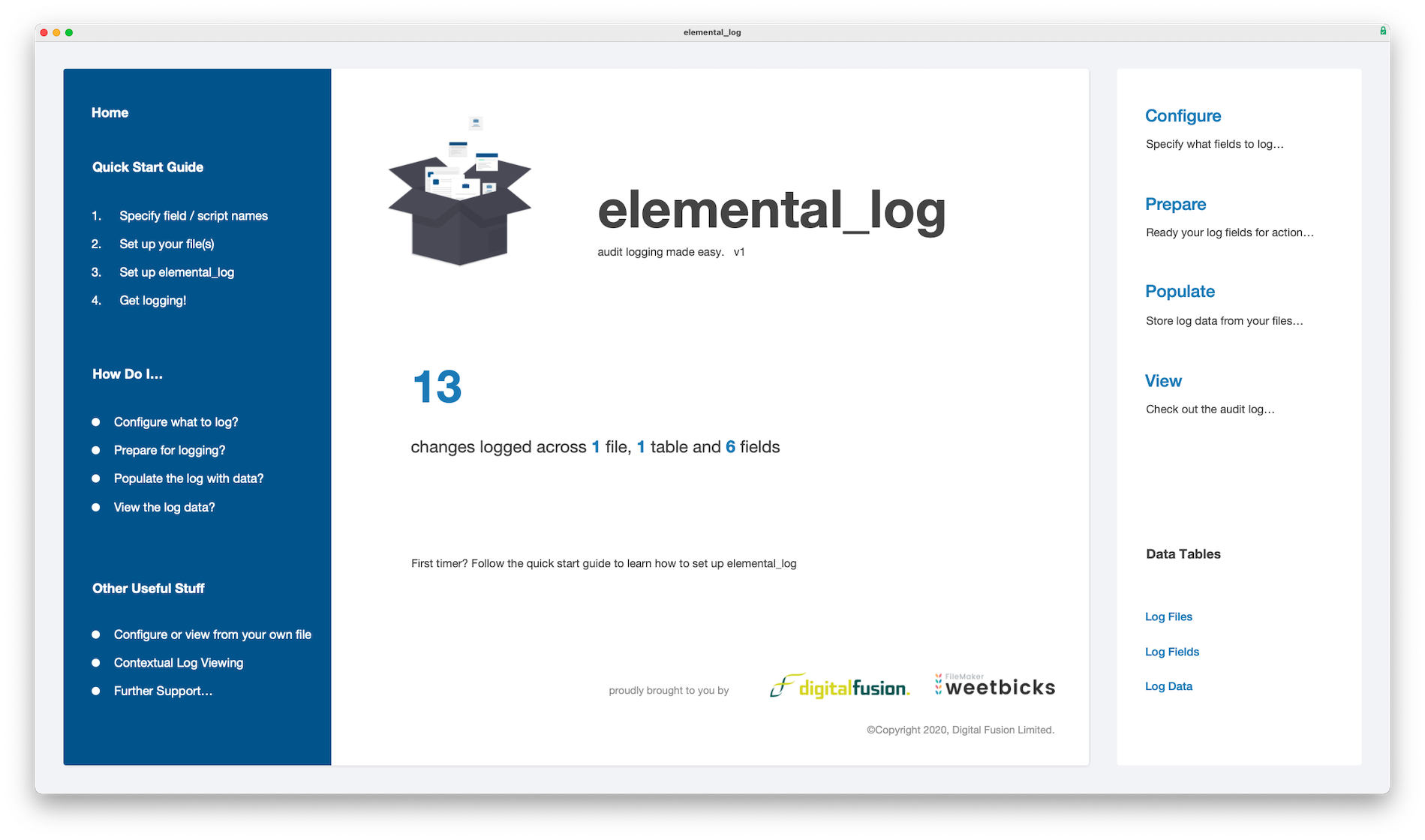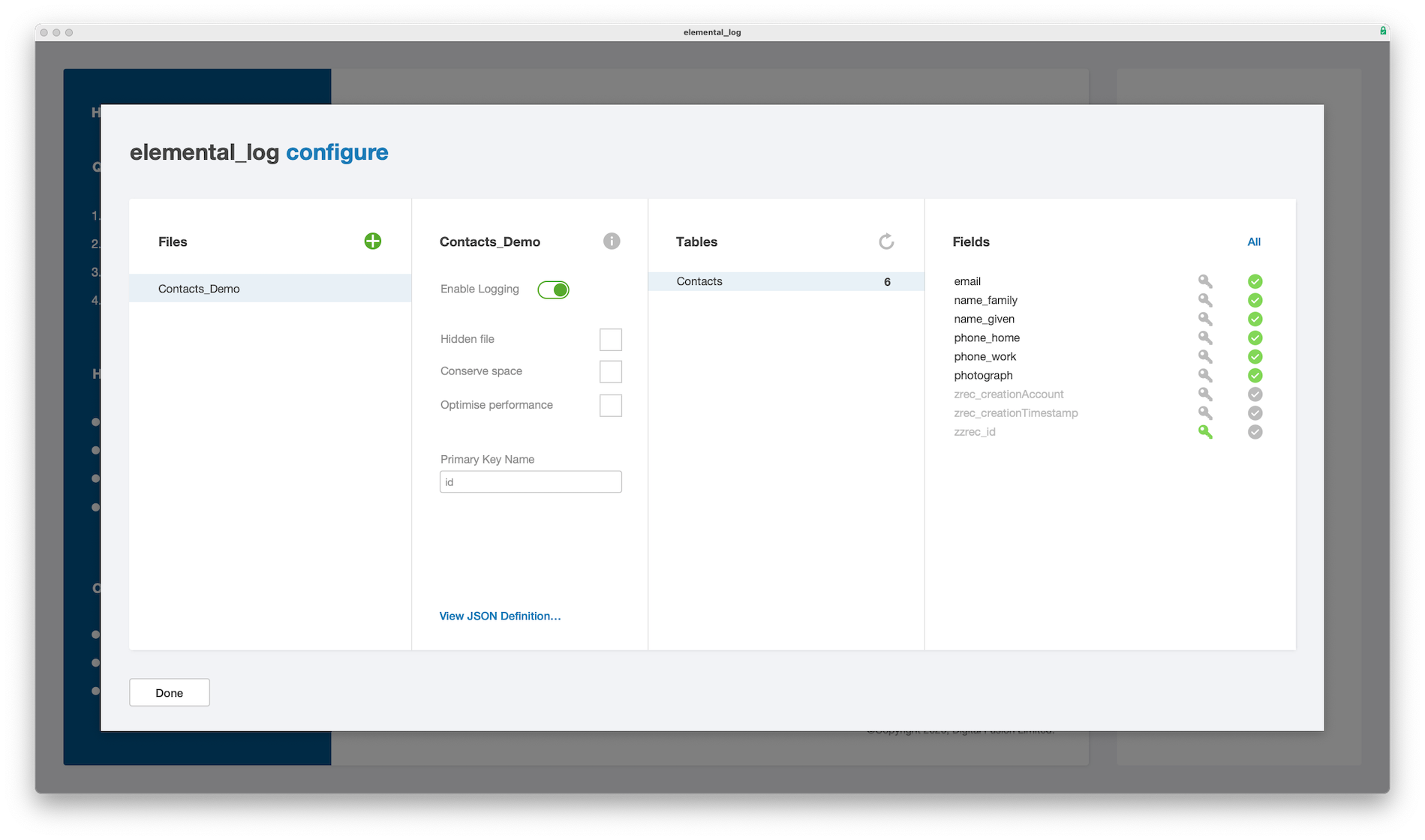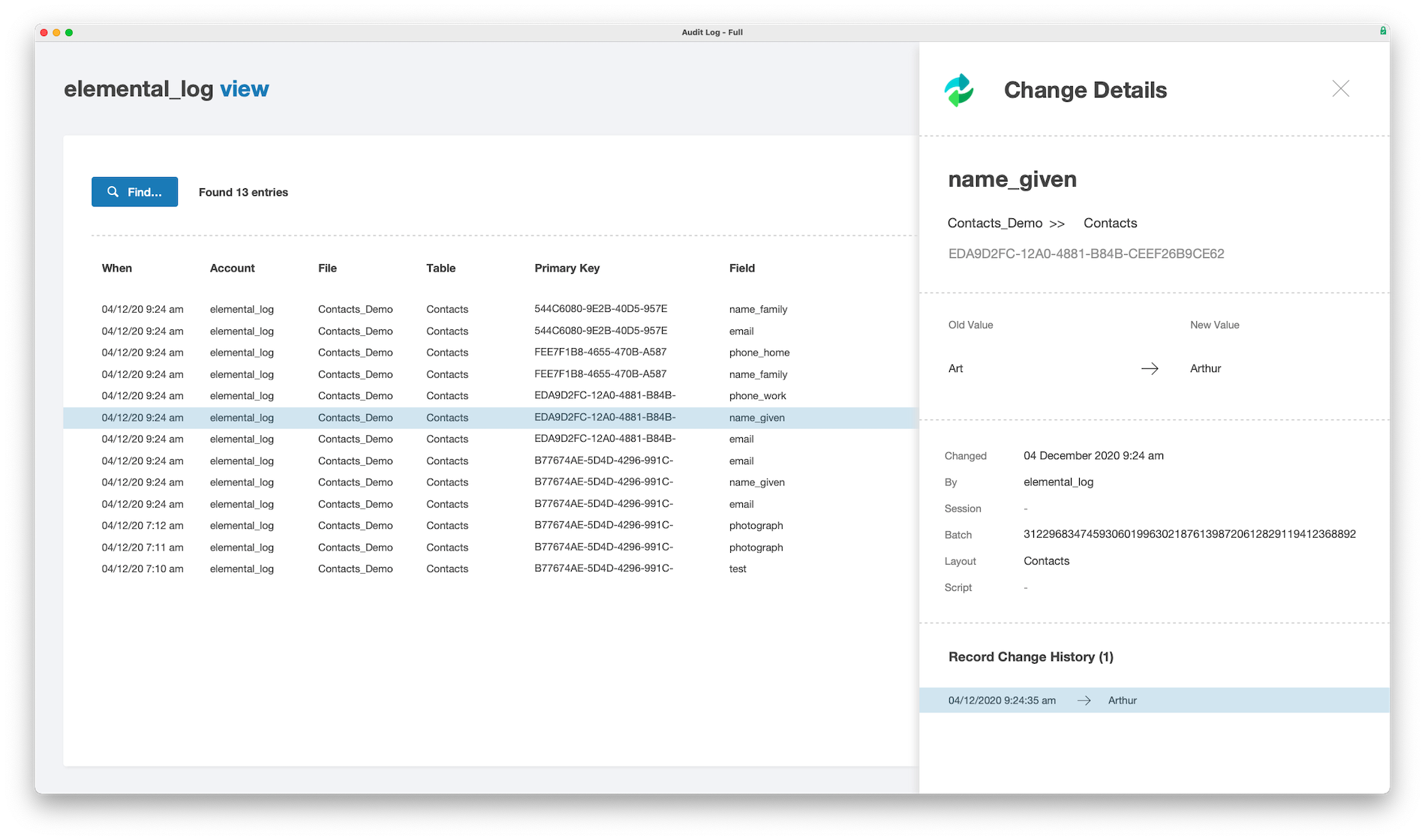 Audit logging made easy.
elemental _ log is a powerful and easy to use audit logging tool for Claris FileMaker.
Introducing elemental _ log - audit logging made easy.

With elemental_log, you can add audit logging of field changes to your solution in just a few minutes with minimal setup required - we've made it easy.

In addition to this, elemental_log provides you with a full JSON based audit trail in every table for whatever fields you wish to track changes for - and it's so fast you won't even notice it!

Setup is a breeze, we've built a full GUI based configuration tool that lets you specify which files, tables and fields you wish to track - just point and click and forget.

Also with elemental log, we have built tools to help you prepare your tables for logging to get the best possible experience - again no need for complicated setup, it's all done for you.

Elemental log comes bundled with two powerful audit logging elements, and a tool to help you transfer your JSON based audit log data, into a normalised table based structure within the elemental_log solution. By populating the audit log with your log data, you can use the tools provided to easily search and view a full history of changes made to records. We provide a full audit log viewer, and a contextual based viewer/element (great for viewing changes for specific records).

All tools in elemental_log (Configure, Prepare, Populate and View) can be connected direct to your own solutions for seamless use, with just a single script call.

Elemental_log is built with multi-file in mind, and can track changes made in up to 100 files!

We offer a free fully usable demo version to help you decide if this is the right tool for you and your solutions, and competitive pricing depending on your intended usage.