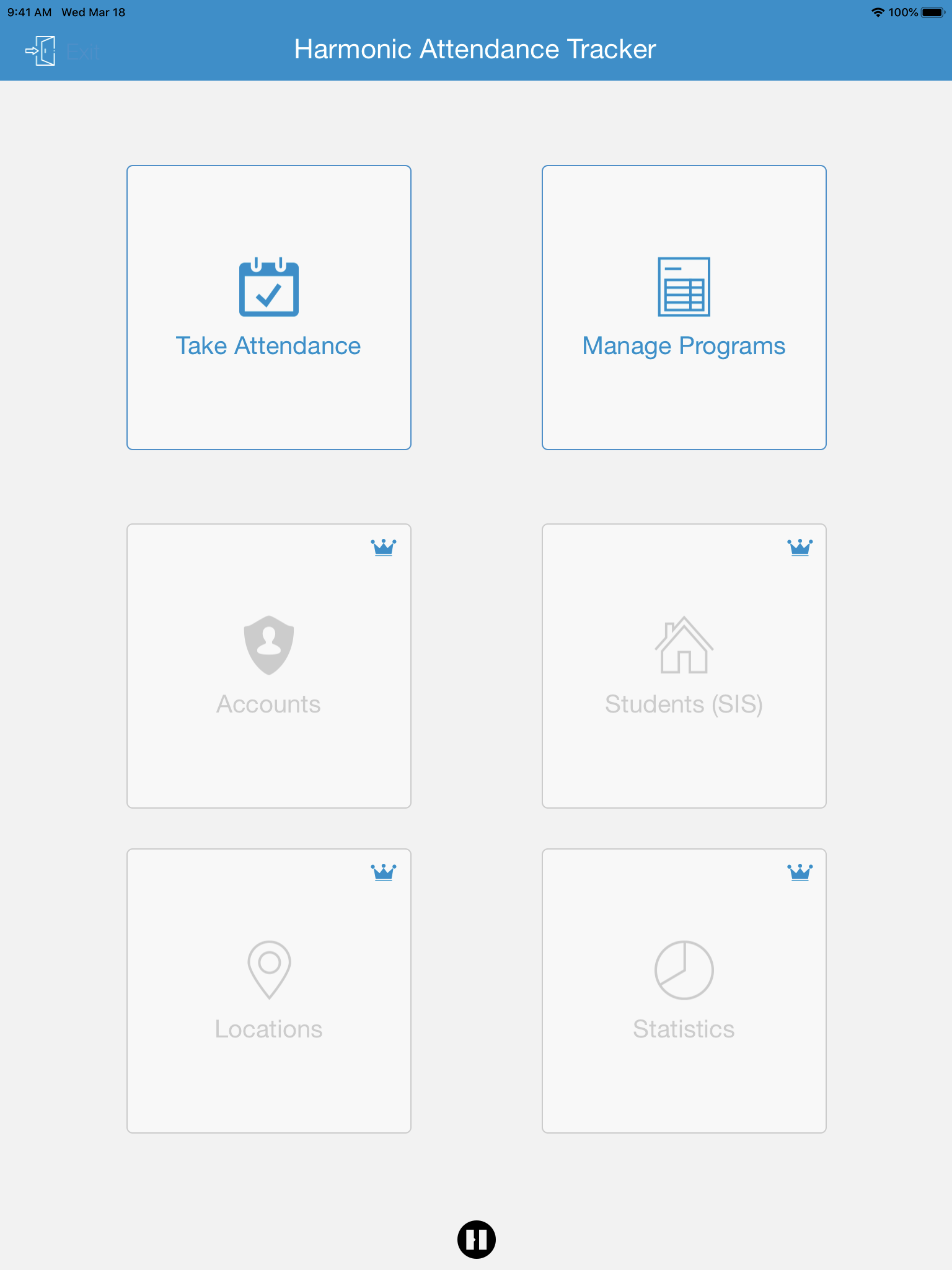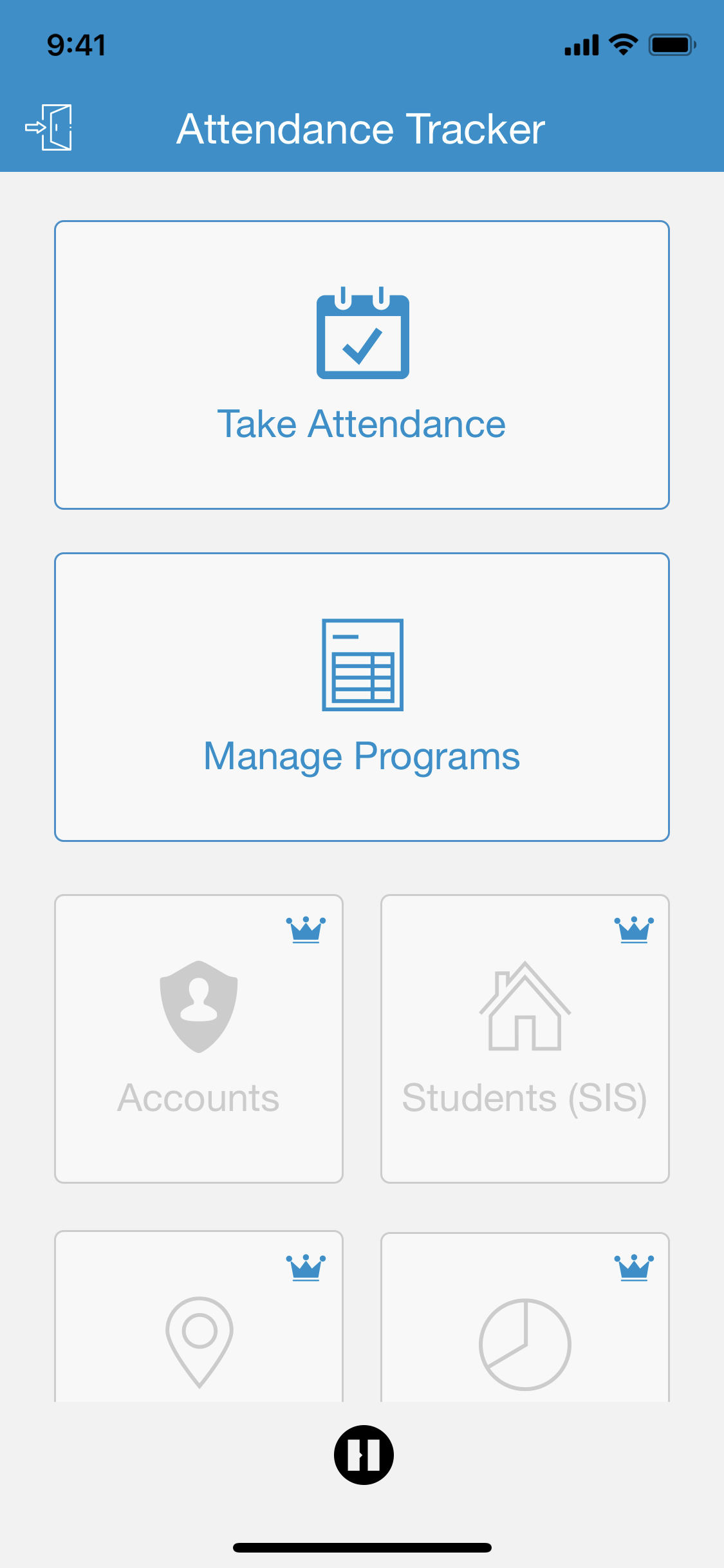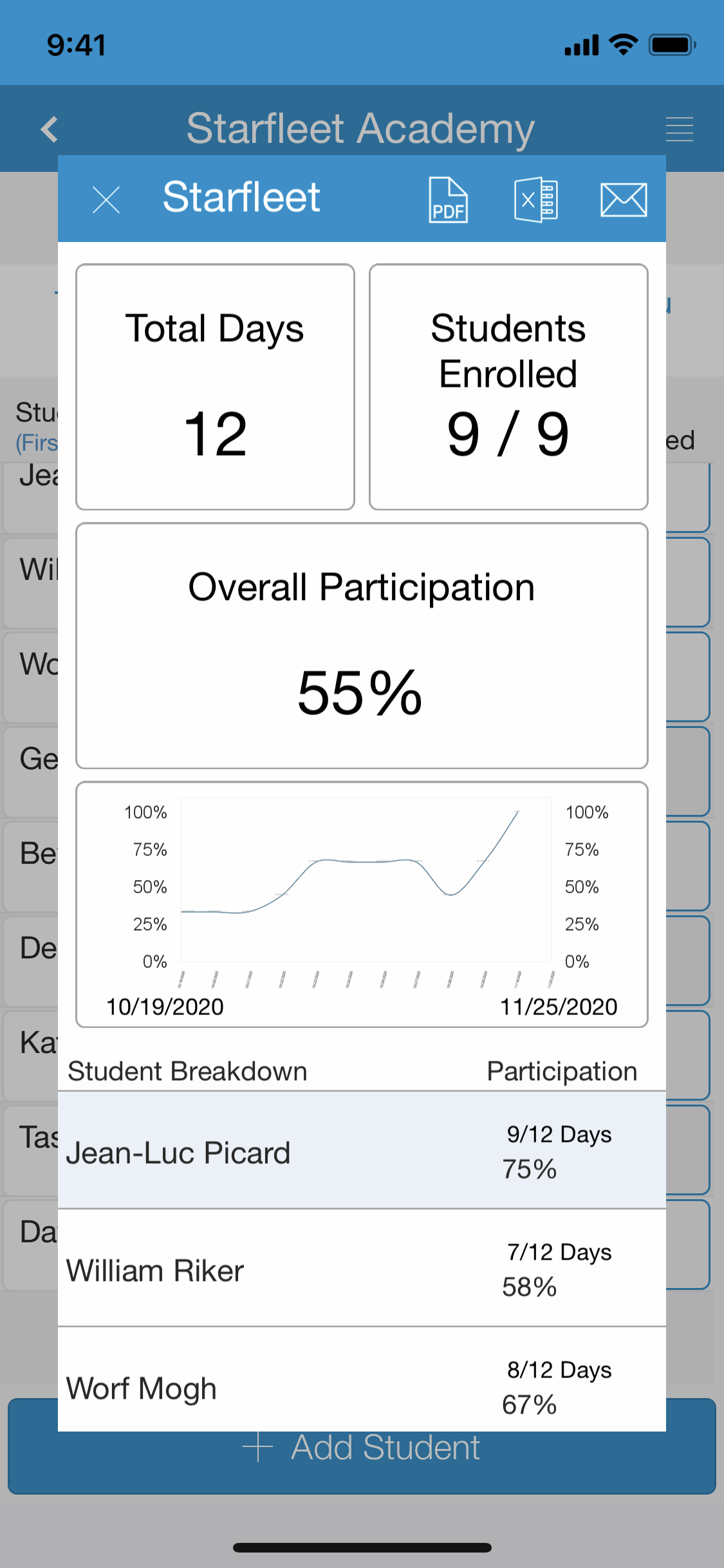 Ensuring student enrichment programs stay active and funded.
Track attendance for a variety of school events including field trips, sports, clubs, and more.
THE CHALLENGE
For extra-curricular activities such as after-school programs, STEM, and summer camp programs, there isn't an easy way to take attendance, track it, and submit reports back to administrators. Because demonstrating attendance is vital to keeping these programs funded by either private donors or federal sources, this can be a problem.

Many schools and organizations use spreadsheets or even just paper to keep track of these programs. However, these methods are cumbersome, time consuming, and error prone. Plus, manual tracking lends itself to "dust bunny" data — where the information reported is already out of date.

THE SOLUTION
Harmonic Attendance Tracker (HAT) automates attendance tracking so that it's simple, easy, and reportable. It was designed to do one thing very well — manage attendance. The user's experience is streamlined so they aren't overloaded with excess functionality they don't need. Schools can track attendance from a roster of students and attendees for a range of school-related events including after-school programs, field trips, sports, clubs, fundraising, and more.

HAT creates reports from real-time data to help administrators decide where to focus efforts to keep programs funded and operational. These reports may also aid auxiliary departments, like health and nutrition, to help more accurately predict and coordinate their efforts.

FEATURES
• Take attendance for any program from a roster of students.
• Track activity levels through easy-to-understand reports.
• Export attendance for data analysis or to combine with other data.
• Easily email attendance reports to your stakeholders.

HOW IT WORKS
It's simple to set up HAT. Start by creating a program. Name the activity, enter the club organizer's name and contact information, and add students who want to participate. Then, you're ready to take attendance. Attendance can be tracked by day or by week.

Create reports that show days of participation, how many students enrolled versus attended — even display charts for easy data visualization. Save or print reports as a PDF and email them to administrators to demonstrate active participation. Or save the data to a spreadsheet for further analysis and to evaluate the effectiveness of the program.

HAT IN ACTION
HAT was inspired by tool built for the Extended Learning Opportunities (ELO) staff at Dallas Independent School District (ISD) to manage and report on programs such as STEM, robotics, YMCA, sports, and more. With the tool, the ELO staff coordinates over 600 operations in a school district of about 200,000 students. It allows them to scale up to meet the demand of successful programs and helps them justify funding for those programs. This saved hundreds of thousands of dollars, which the ELO staff were then able to use to help grow their organization.

"There may have been dancing…ok there was absolutely dancing on our end!"
- R. Miller, Dallas ISD

"This has made everything so much easier."
- L. Mangrum, Dallas ISD

GETTING STARTED
To get started with HAT, simply download the app, create a program and fill out a roster. It's that easy! Plus, there are video tutorials with step-by-step instructions to help guide you along the way.

HAT is best experienced using FileMaker Go on iPad or iPhone, allowing teachers to be mobile and collect data anywhere. It also works on your desktop.

CUSTOMIZATION SERVICES
If you find yourself wondering, "Can it also…," the answer is yes it can! You can customize HAT yourself, or we have consulting services available to help you. We can extend the app to support multiple users; add custom fields, data sets, and reports; integrate with your SIS; enable mobile access; and more.