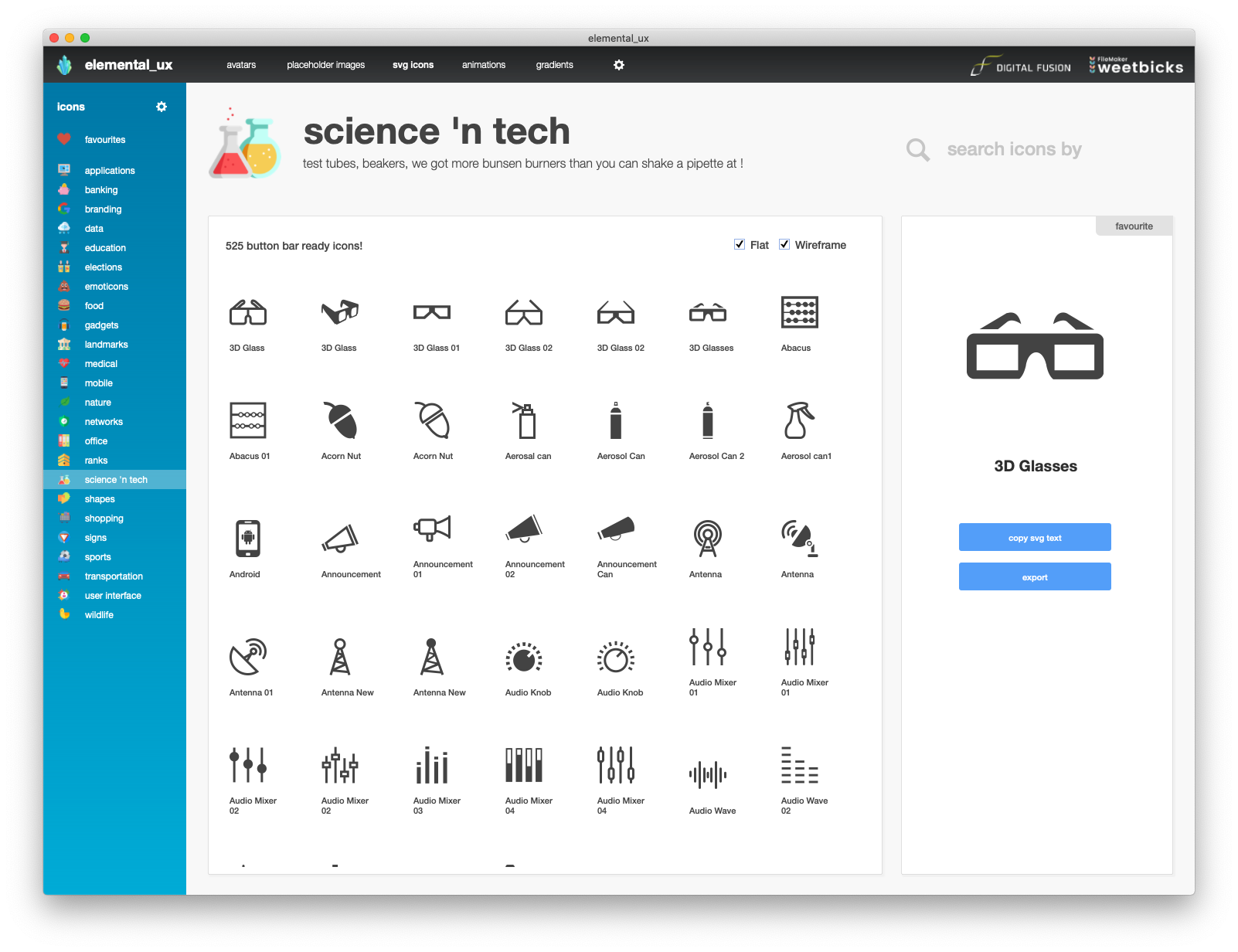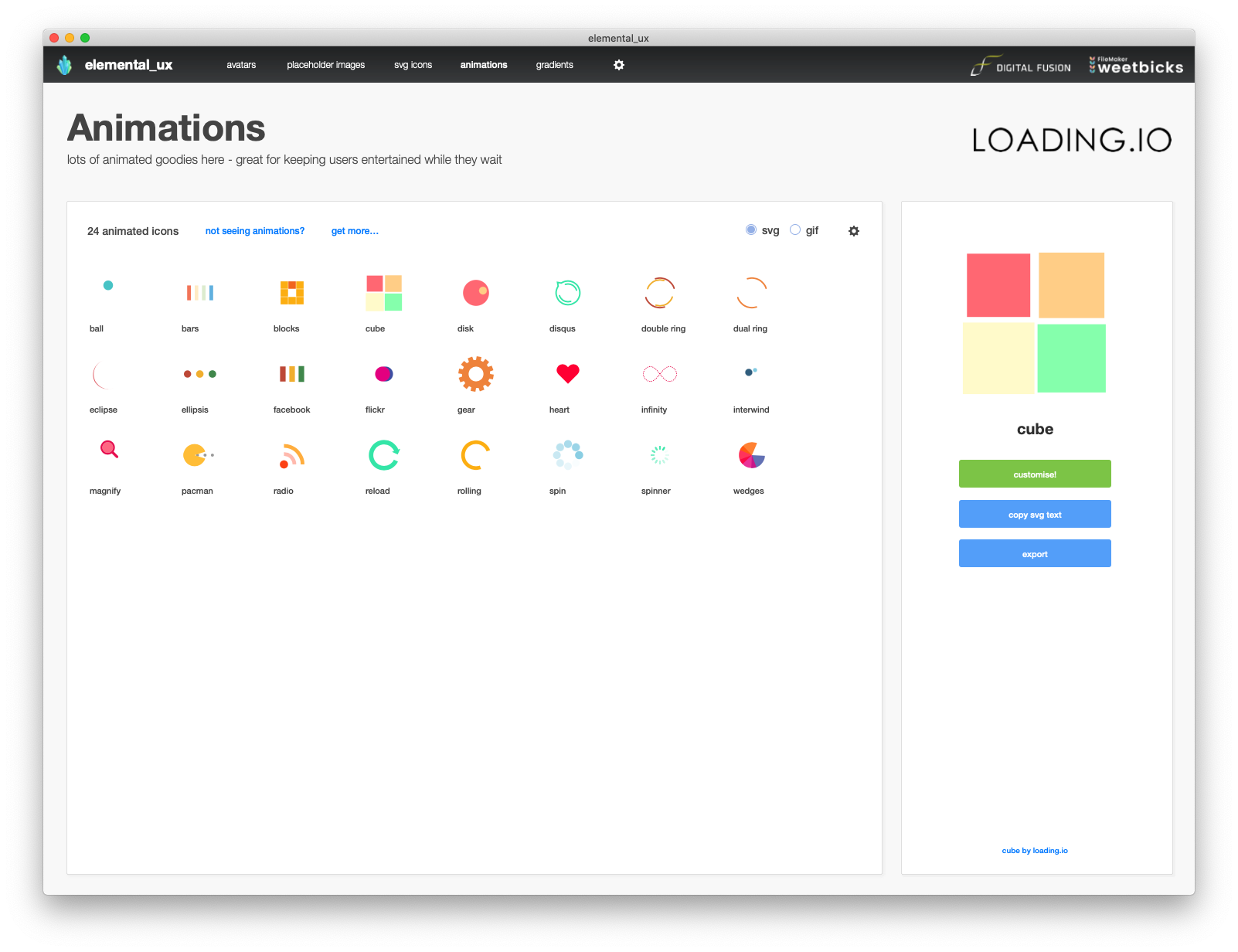 Make beautiful solutions
elemental _ ux is packed with free tools and resources for sprucing up your FileMaker solutions.
Introducing elemental _ ux - make beautiful solutions.

elemental _ ux contains a number useful interface/design related tools and integrations that you can use right in your own solutions. We've taken the hard work out of integrating and setup, to make using any of these resources a breeze.

Features include:

Avatar API integrations

We have added integrations with 24 different avatar APIs, so that you can add avatars to your own solution. Maybe you need an icon to go along with a contact, or a job - we've got you covered. We've also built a handy user interface for specifying all the various parameters you can pass to the API so you can see how a call to the API is built. All you need to do is copy and paste the associated script.

Placeholder Image API Integrations

Not to be outdone by avatars, we've also included 12 different placeholder image API integrations so you can always find an image when you need one. This is great for sample data mockups or just ensuring you always have something pretty to display where there is no image available.

SVG Icons

Want icons? We got 'em! Over 5000 to be precise. These are all open source and button-bar ready. Just search for an icon you want, and copy it into your own solutions. We've helped by categorizing them and giving you a nice preview so you can find what you're after.

Animations

Adding animation to your solution is a great way to give it that little bit of a boost in pleasantness. You can use these animations for progress loading, or whatever you want. We offer SVG and GIF integrations and explain how you can put these into your own solution.

Gradients

Stuck finding the perfect gradient? We've included over 300 different gradient designs that you can peruse, along with the colour profile of each

.... and more

elemental ux practices what it preaches, and you'll find little elements of goodness throughout if you're determined to look hard enough to find them.