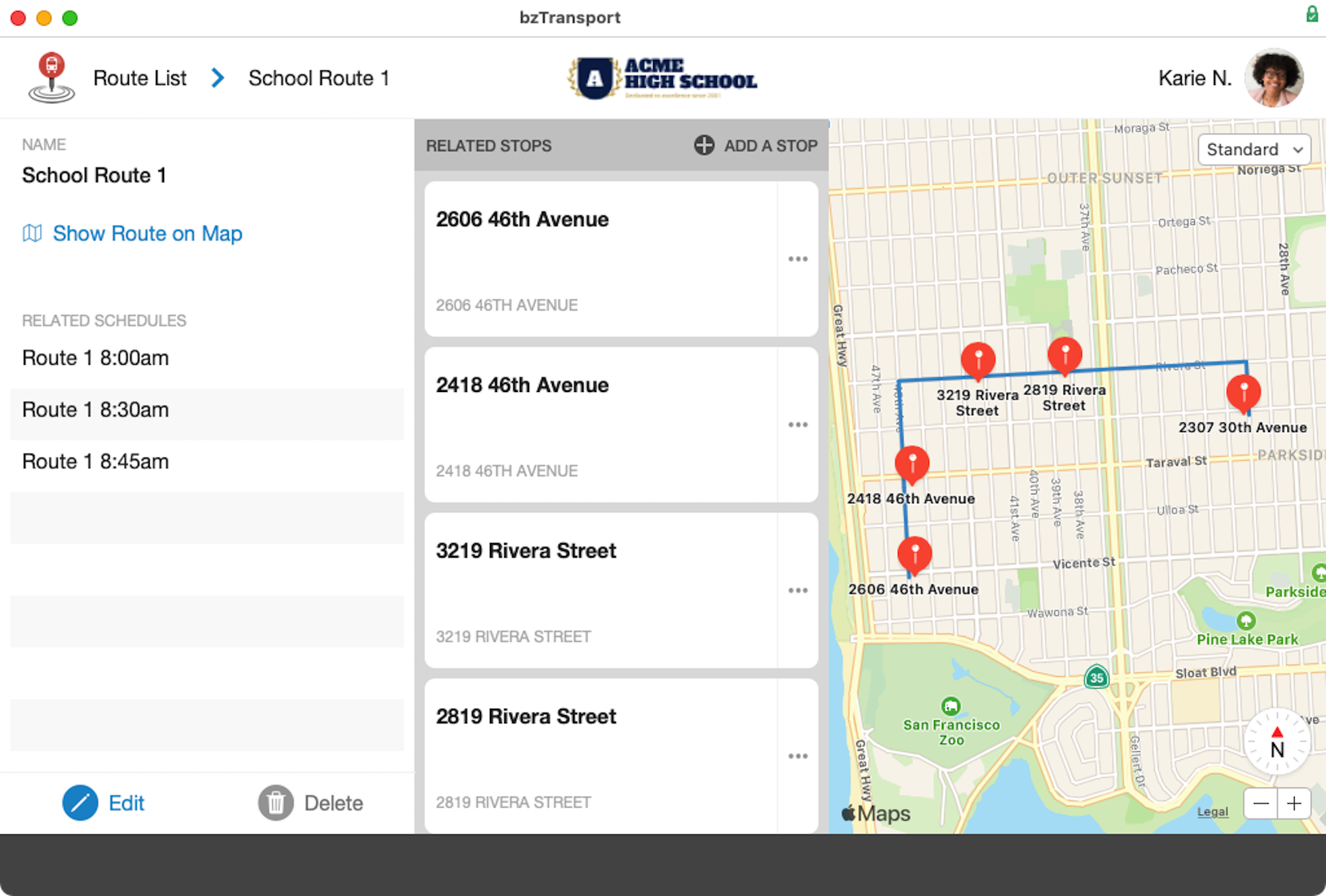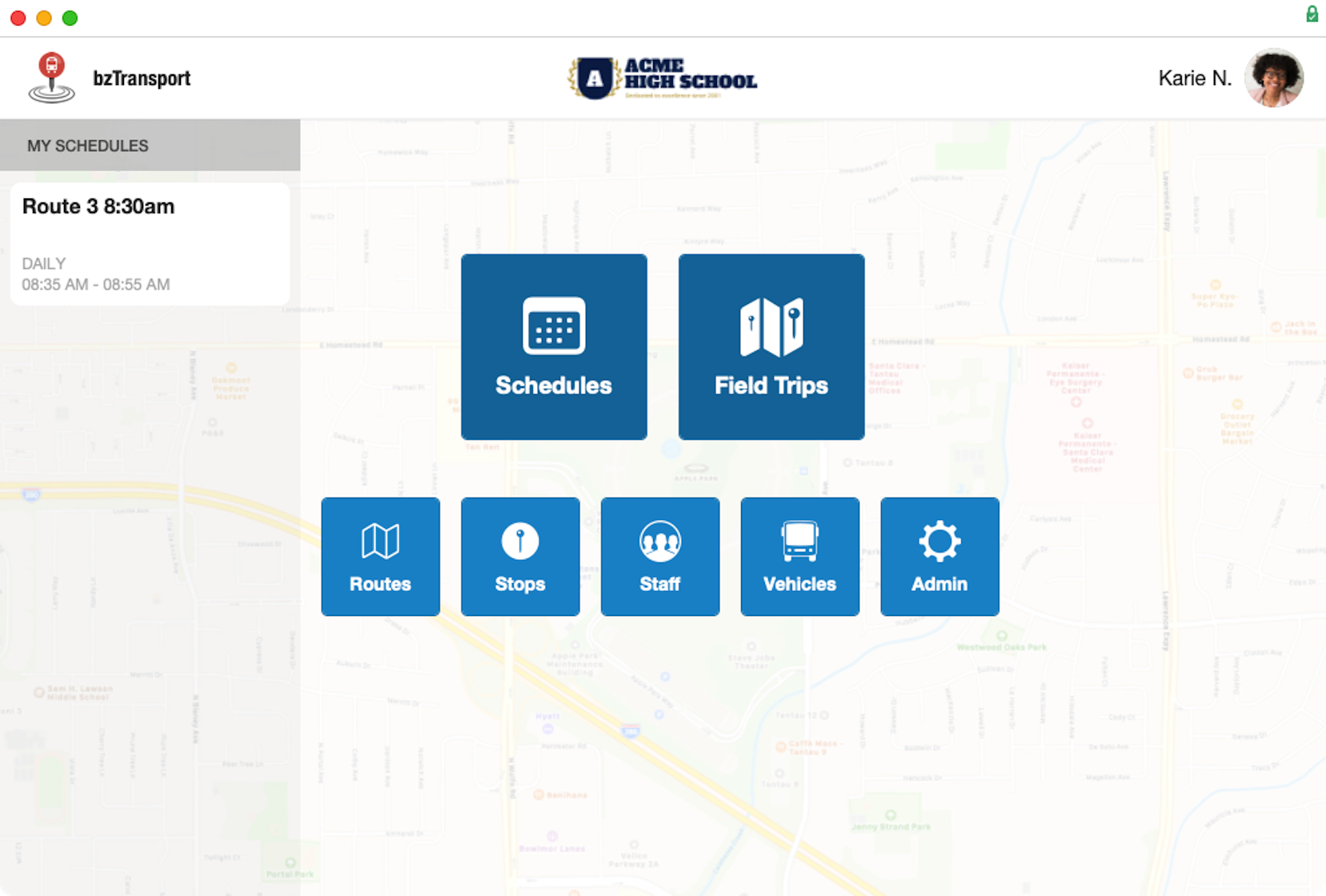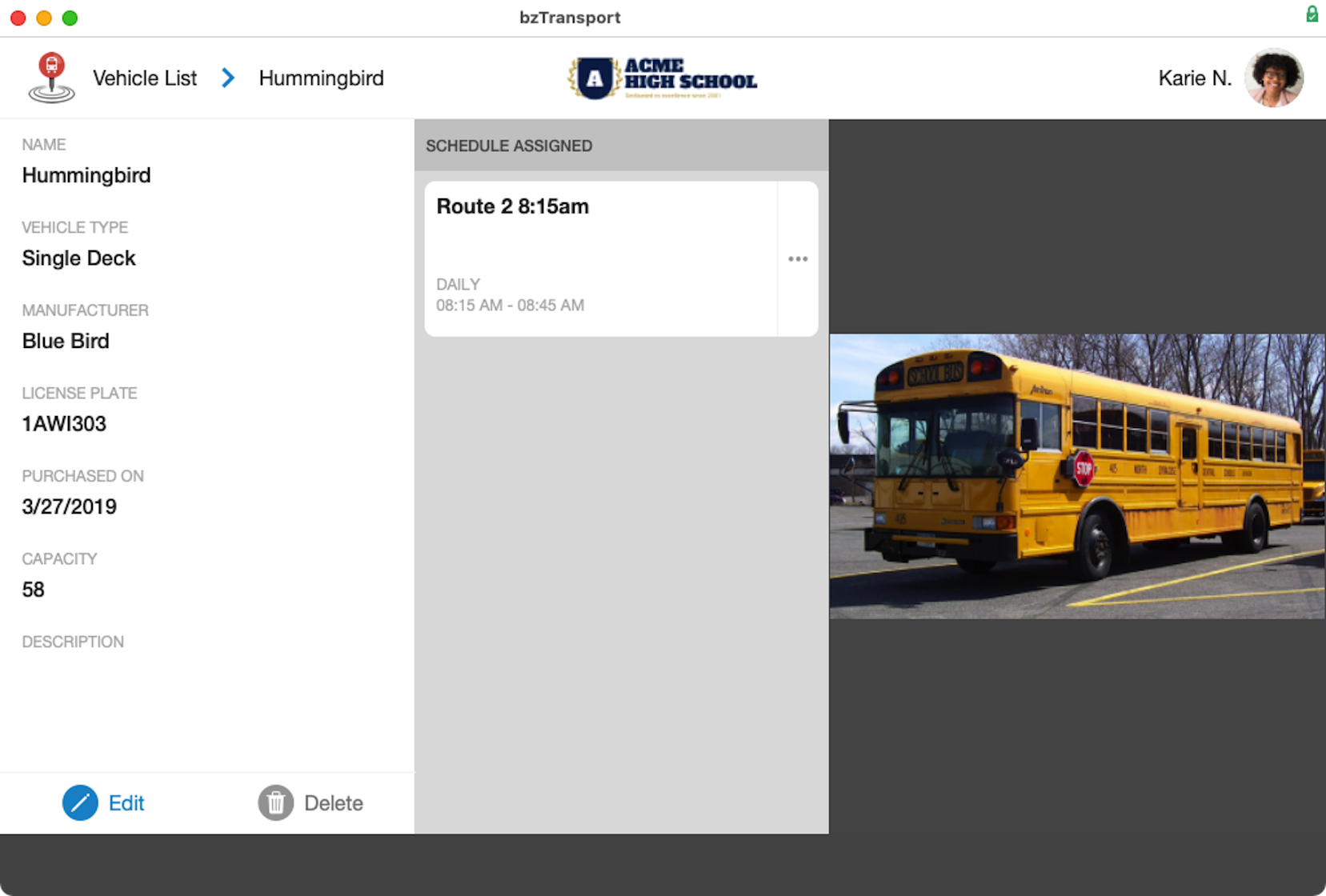 Making student transportation management a smooth ride.
Manage all aspects of student transportation for schools and districts.
THE CHALLENGE
Managing transportation is an important everyday task for schools and districts. Getting hundreds and thousands of students from home to school or to a school-related destination can be a complex ordeal. But making substantial investments in transportation management solutions may not be high on the priority list. So schools are left to tracking their bus routes and schedules manually using spreadsheets or just paper. This leaves the door open for data errors and out-of-date information.

THE SOLUTION
bzTransport is built for your schools' transportation tracking needs. It's designed from the ground up to be intuitive, powerful, and flexible. Only bzTransport lets you easily see a bus route with its related schedules, drivers, and vehicles all on one screen. Visually plan your routes with interactive maps and even create custom field trips in a snap.

Using bzTransport can vastly reduce the time spent in planning and maintaining transportation schedules. Plus, your information is in real time so it's always up to date.

FEATURES
• Vehicle and staff management
• Route planning
• Repeat and one-time schedules
• Custom field trips
• Interactive maps

HOW IT WORKS
Start planning your transportation schedule in bzTransport with interactive maps. Add or delete stops and see the route update instantly. Indicate arrival and departures times along with the frequency of the route.

Get greater visibility into your transportation system. Know which vehicles are available and active at any time. View driver and staff assignments for vehicles, routes, and schedules. Even include phone numbers to call a driver right from the app itself.

Use an interactive wizard to build ad-hoc field trips. Start with existing routes or create new ones. Include all of the relevant details in just minutes.

Transportation management for schools has never been easier with bzTransport.

GETTING STARTED
bzTransport fits flexibly with your needs. Just download this ready-made app and you'll be up and running in minutes. Host the app on Claris FileMaker Cloud or Claris FileMaker Server and access it through iPad, a tablet, or a web browser.

There's an onboarding wizard pre-populated with demo data to show you how the app works. Plus, a handy user guide helps walk you through set up.

CUSTOMIZATION SERVICES
Every school or district is unique, with varying requirements and information systems. We're happy to tailor bzTransport, or any other solution, to meet your needs. Extend the app to add more functionality, integrate with your Student Information System, connect it to any other existing system, and much more.