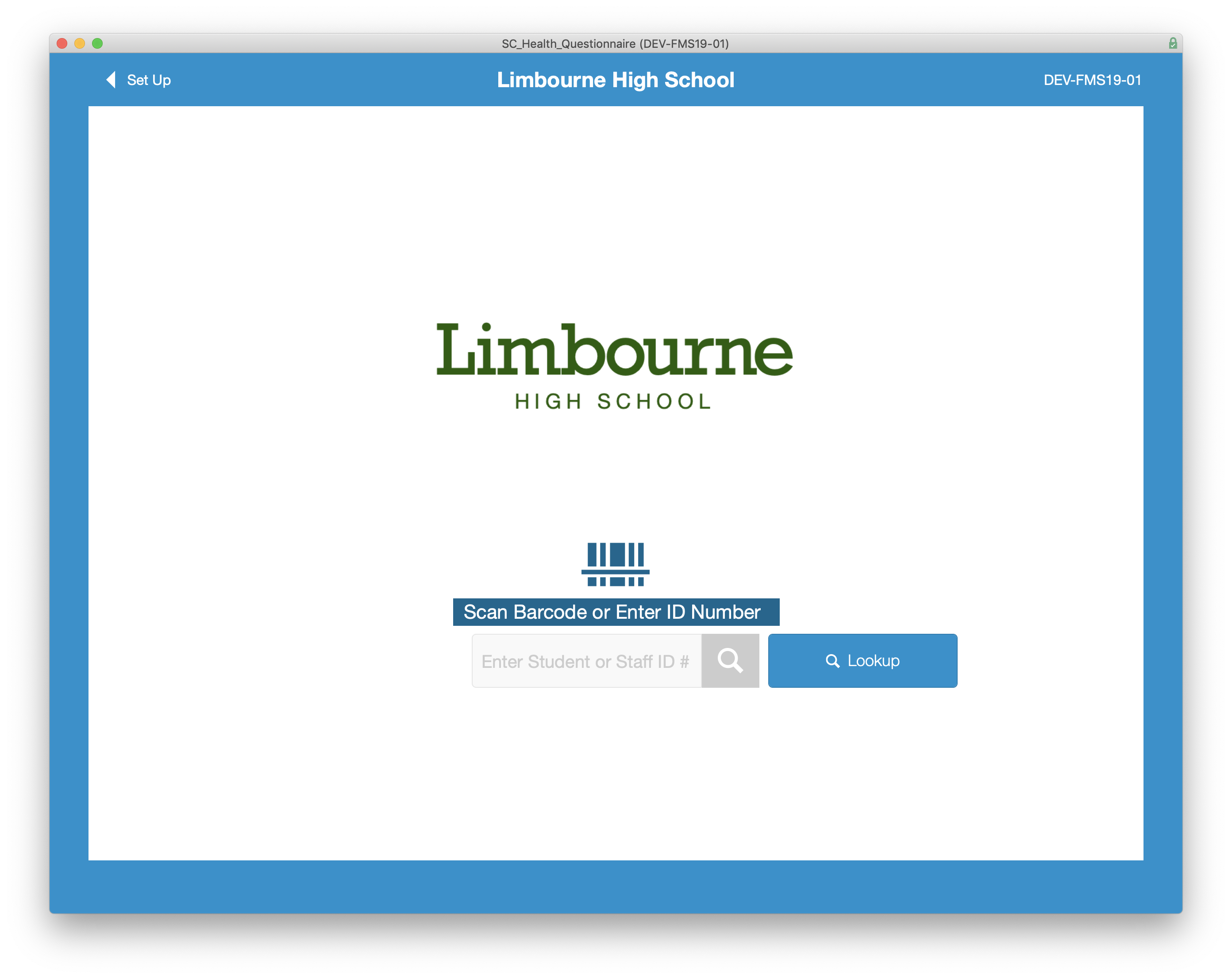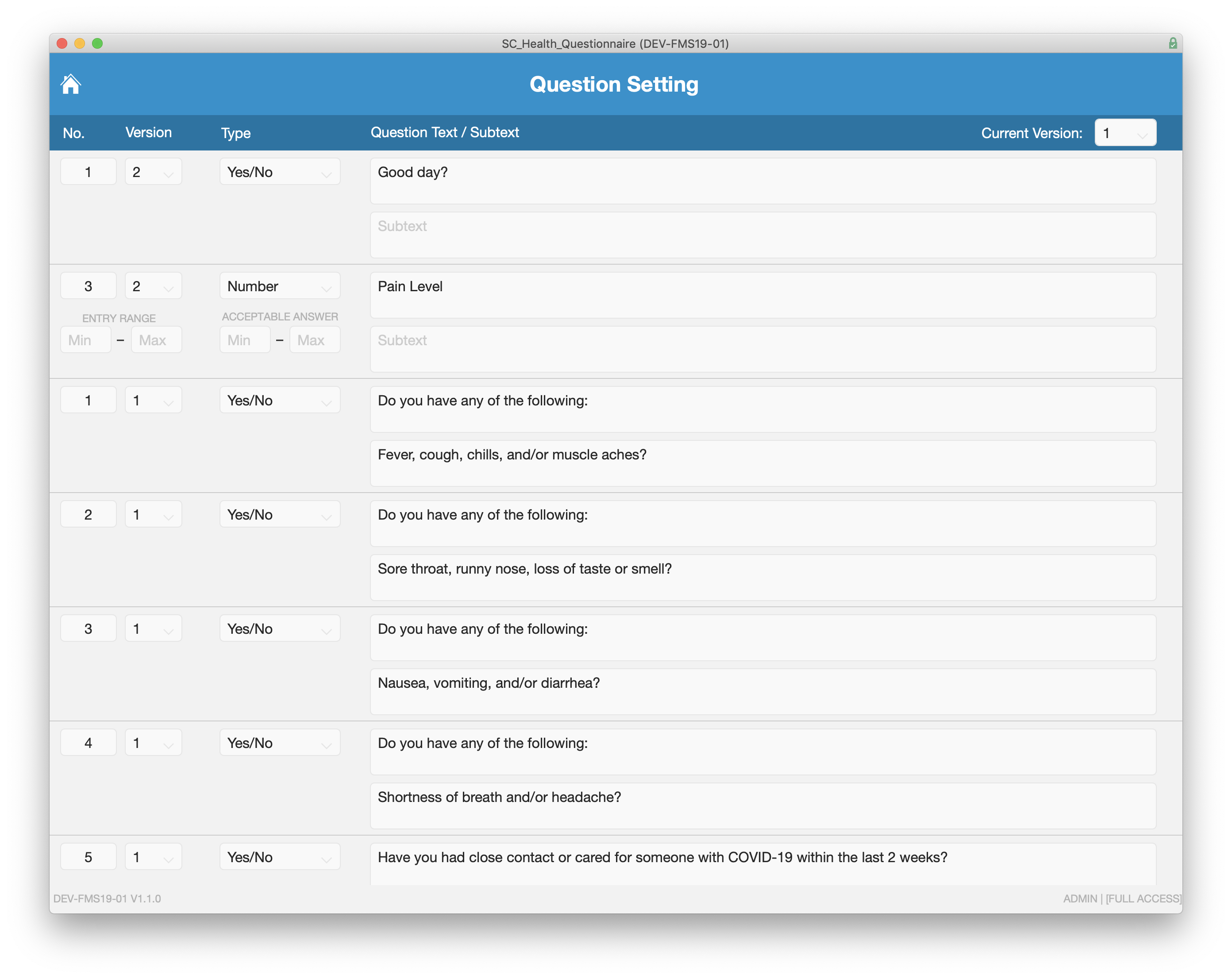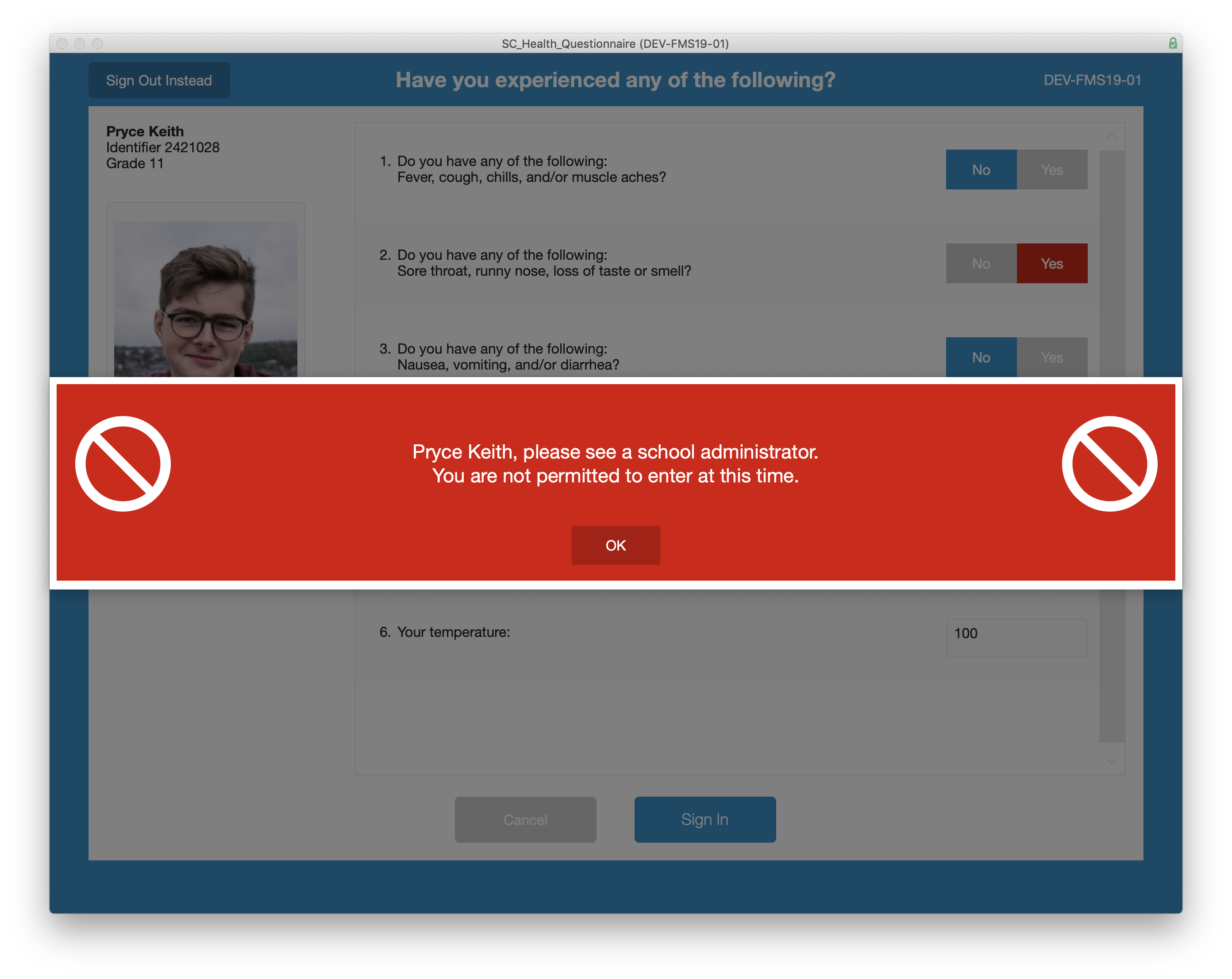 Ensure students safely attend school or camp with quick health screenings.
Easily manage daily health screenings for students and faculty to attend class or camp.
THE CHALLENGE
As your school district returns to in-person learning and events, it is paramount to limit the spread of COVID-19 and other viruses. Students and faculty who are currently exhibiting symptoms are not permitted to enter the facility. But trying to manage health screenings with paper forms can be cumbersome and time consuming.

THE SOLUTION
Soliant Health Questionnaire provides a fast and systematic way to screen students and faculty on iPad for health-related issues before they enter a school building or attend a school-related camp. This screening, paired with temperature readings, helps streamline the return to in-person learning for schools and districts.

FEATURES
• Batch import student information and photos.
• Customize health questions and acceptable answer ranges.
• Scan barcodes or look up student IDs.
• Automatically notify staff if entry isn't permitted.
• Display data history based on date, school, camp, or student.

HOW IT WORKS
Using Soliant Health Questionnaire, a faculty member greets the student by scanning their ID on iPad, then taps to quickly record the student's answers to a series of health-related questions — questions that you can customize. Based on the student's responses and the school's health policies, the app displays a large, clear message — green for permitted and red for denied — to indicate if the student may be permitted into the building. Plus, check in faculty and staff with the app as well.

SOLIANT HEALTH QUESTIONNAIRE IN ACTION
Soliant Health Questionnaire was developed with a generous contribution by Glenbrook High School District 225 in Glenview, Illinois. Glenbrook uses the app for a fast and easy way to help ensure the health and safety of its students and staff during school or camp.

"With a safety and security focus, our FileMaker solution has enabled the school district to manage student quarantines, face-covering compliance, and contact tracing with ease."
- Dr. R.J. Gravel, Associate Superintendent, Glenbrook High School District 225

GETTING STARTED
To get started, download the app, import student information from a CSV file, and you're ready to screen your students. When hosted on Claris FileMaker Server, Soliant Health Questionnaire is designed to work on iPad or a desktop.

There's even online help, accessible from the app menu, that explains the app's functionality and shows you how to set up and use Soliant Health Questionnaire.

CUSTOMIZATION SERVICES
Soliant Health Questionnaire is a basic app built to meet the specific needs of one school district. But every school's requirements are different. You can customize the app yourself, or our team can work with you to tailor it to meet your specific needs.

For example, we can integrate the app with your Student Information System to dynamically refresh student data or add a website to allow students to pre-screen before arriving at school.