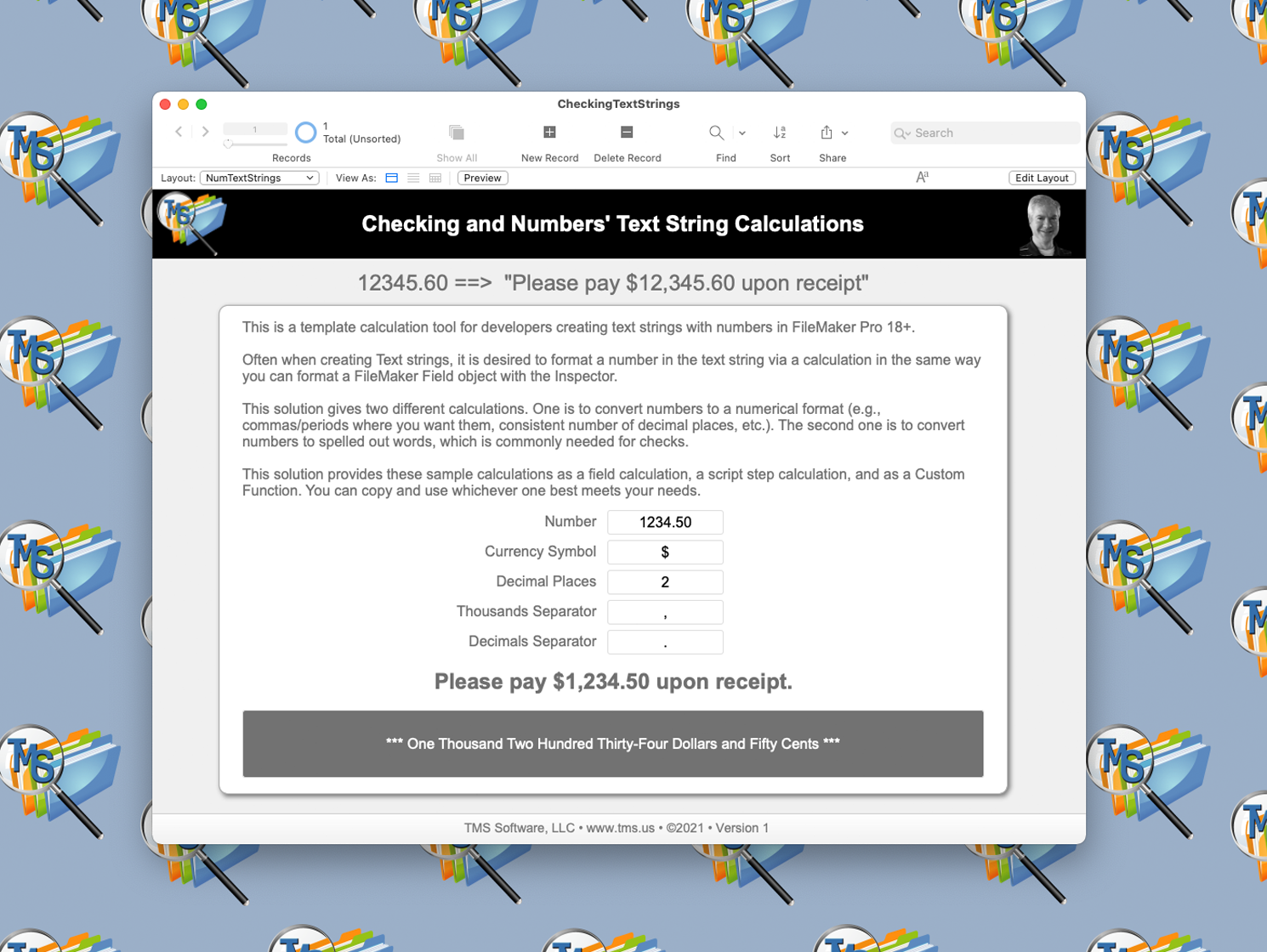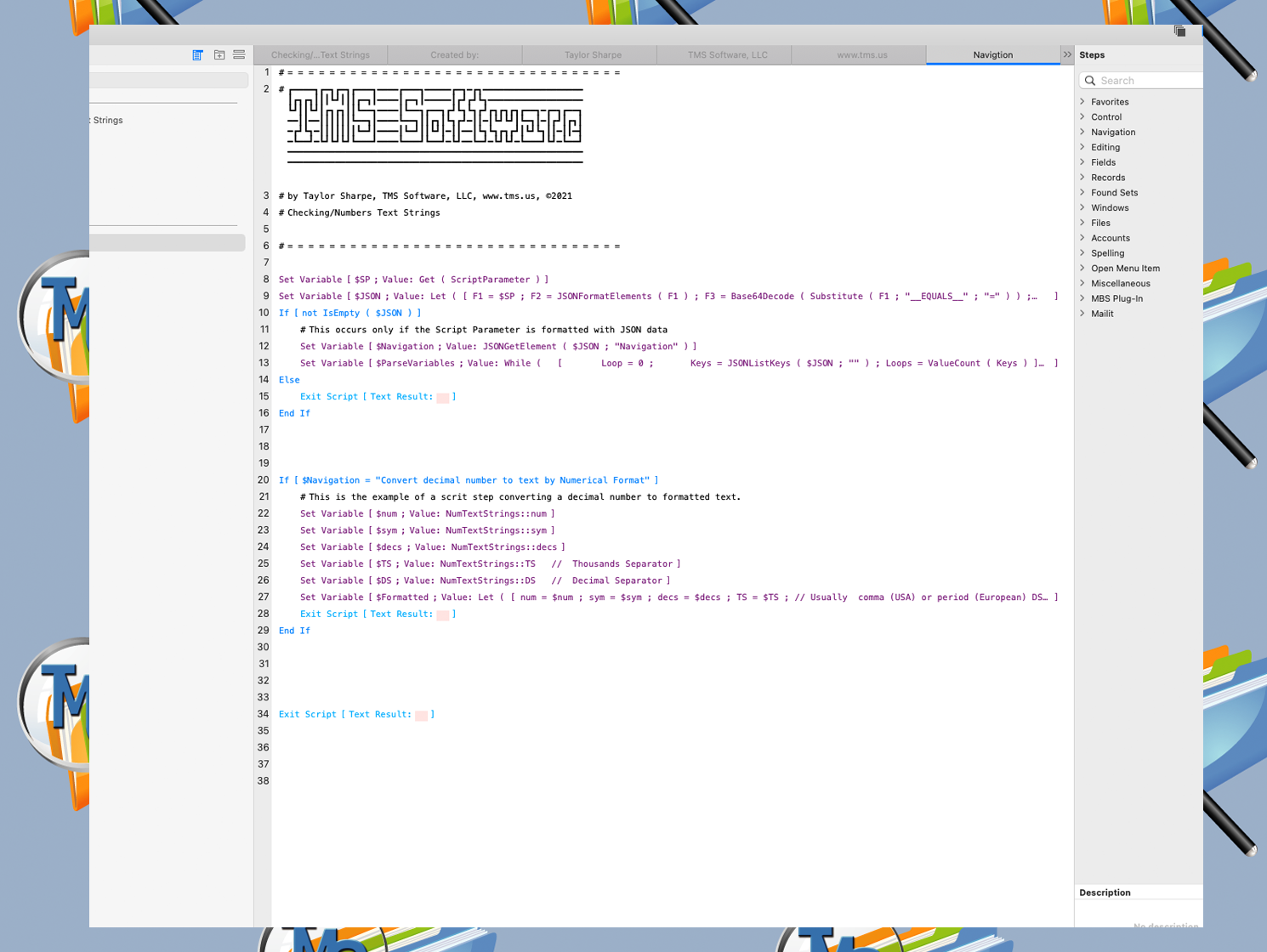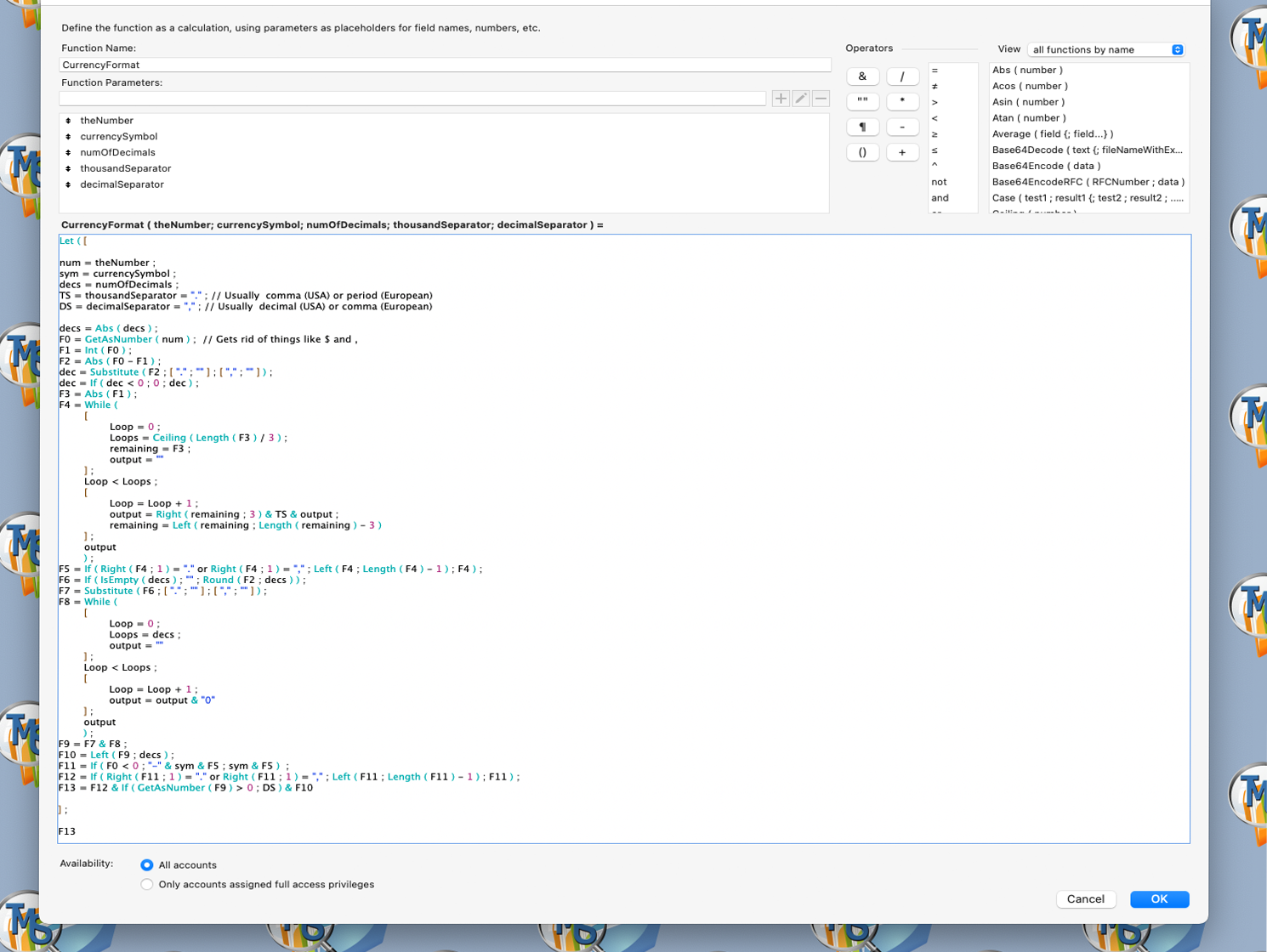 Numbers to Text String & Words (accounting/checking)
This extension provides number to text string formatting conversions.
This extension is a template that provides number to text string formatting conversions so that you can convert a number to a sentence such as 1105.6 can be text string formatted to $1,105.60 so that it could be put in a text string like "Please pay $1,105.60 soon." This solution provides number formatting for a text string similar to how you can format a field in a layout with the inspector. The solution also will convert numbers to words such as 1105.6 to "One Thousand One Hundred and Five Dollars and Sixty Cents". The solution provides these calculations as a field calculation, a scripting variable calc, and as a custom function. They are all ready to just copy and use in your own solution. This is not a final solution and is only an extension for you to copy and use as needed into your own solution.