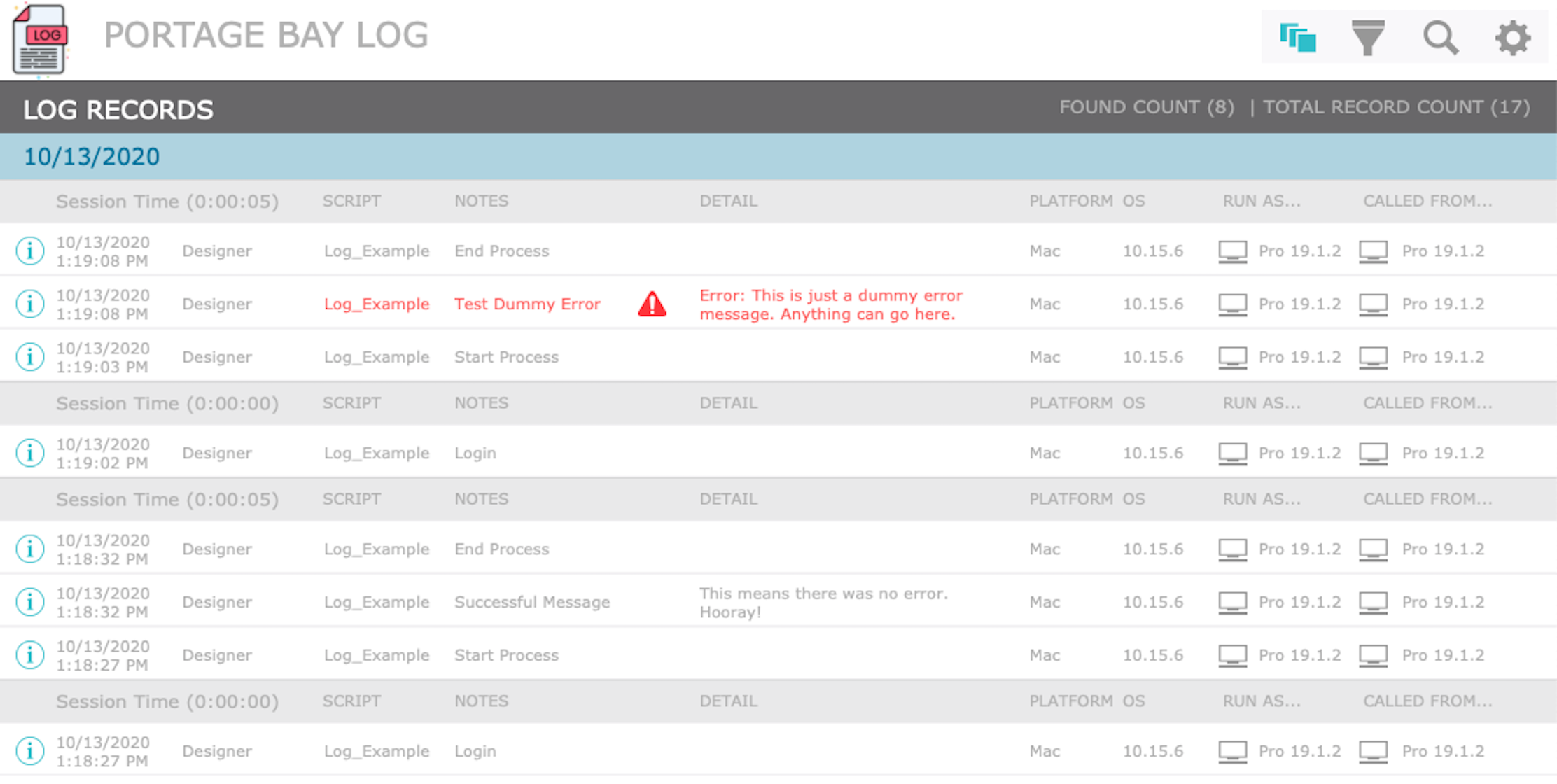 A simple and powerful logging module
Make your database more robust by adding logging functionality to your solution within minutes.
Add simple logging functionality to any FileMaker solution. This add-on includes a beautiful log in list view, detail view, auto clean-up/delete every given number of days and a filtering functionality. The logging script can be added to any solution to track activities, session times, and much more.