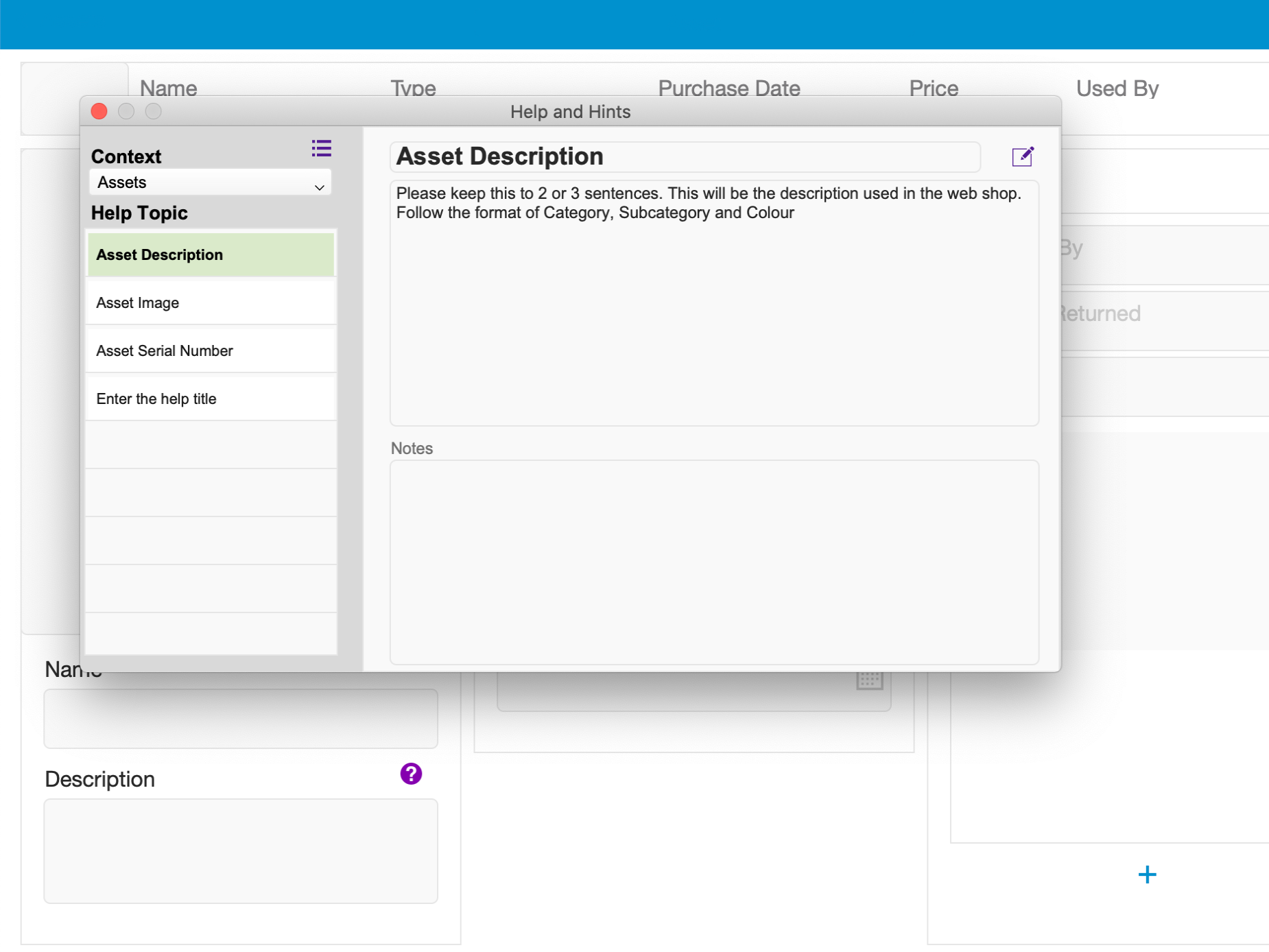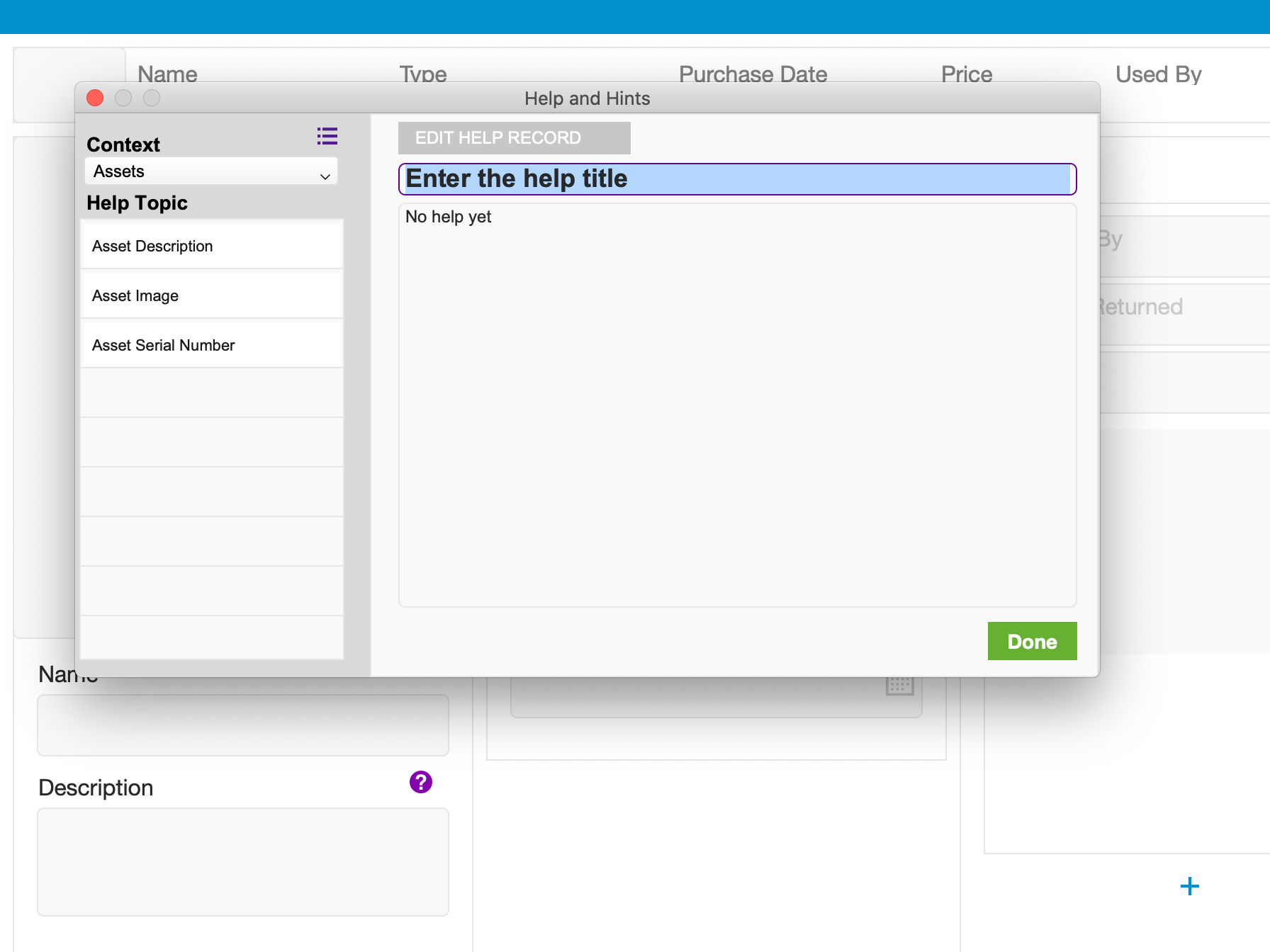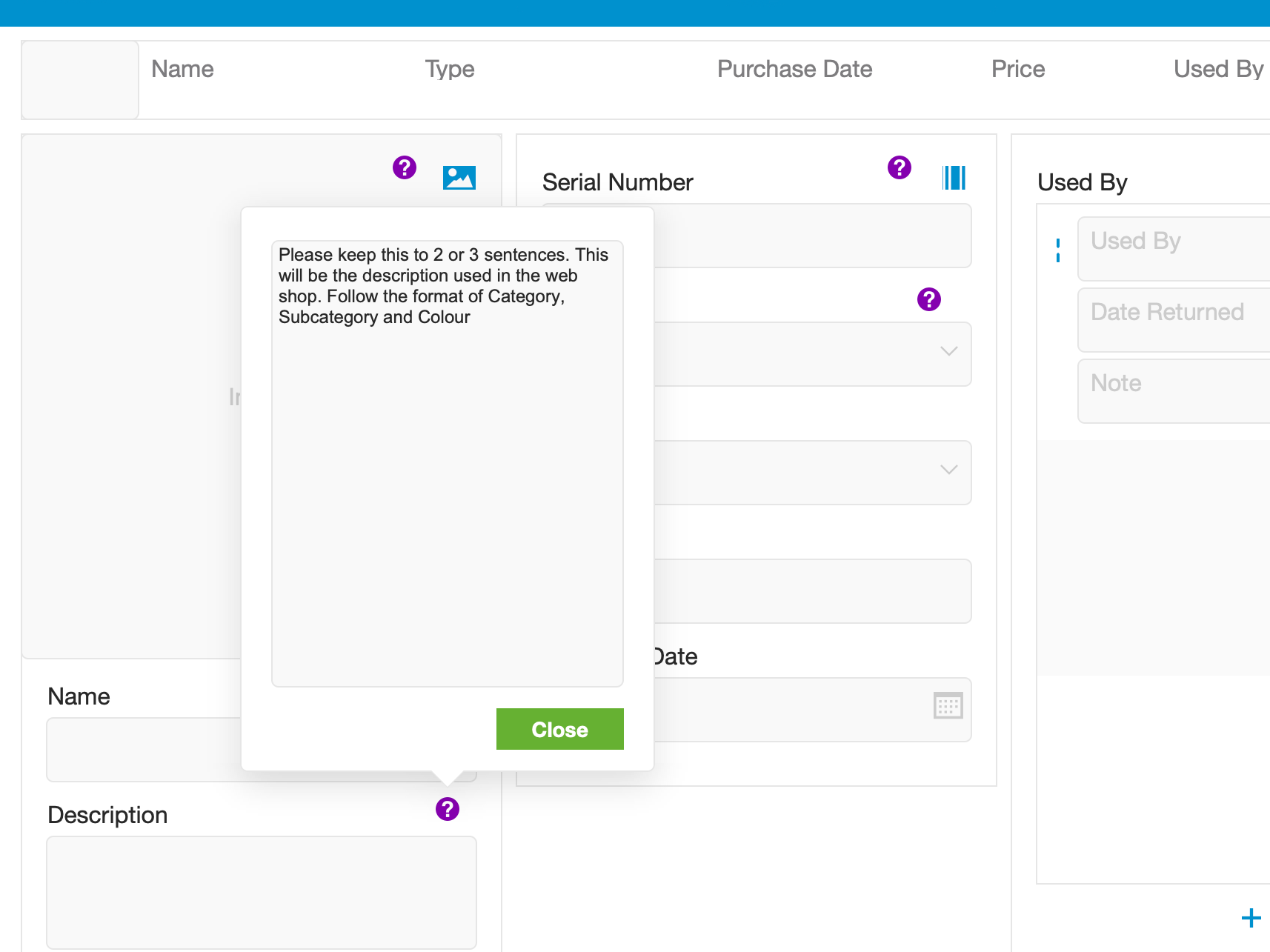 An editable and interactive help system add-on
Add tips and help to your layouts that can be viewed as tooltips, popovers or in a new window.
Users, particularly those new to the solution, often need a little assistance with how data should be completed or formatted, or simple guidance. TAgHelp provides this with a FileMaker Pro add-on.
'Creator' privileges control who can create 'persistent' content, even taking suggestion from all users who can add notes to any hint.
Notes are organised by context - the context being taken from either the layout name or layout table name.
How users see the hints (Help and Hints window, popover, tooltip or even not at all) is controlled by setting global variables, and so easily configure by user or privilege group.
TAGHelp can be easily configured to work with the 'separation model'.