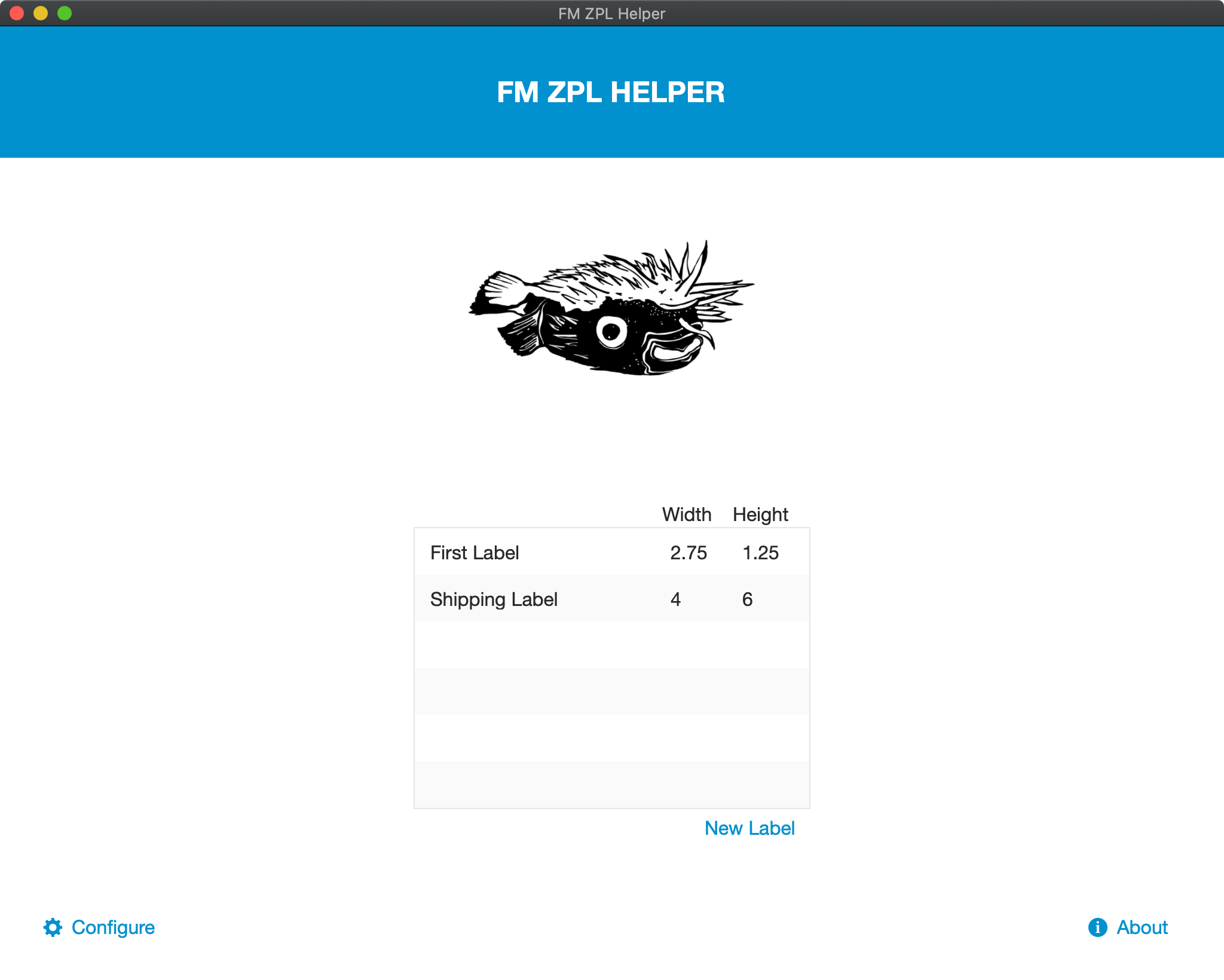 Easily create ZPL templates for label printing
Print barcode labels without printer drivers, fonts, plugins, or barcode software.
FM ZPL Helper is a developer tool that you can use to create ZPL templates for label printing in FileMaker apps.

Printing with ZPL means NO printer drivers, NO plugins, NO barcode fonts/add-ons, and YES to iOS, YES to WebDirect, YES to Mac, YES to Windows, and YES to PSOS and Server Scheduled Scripts!

The tool has an easy-to-use editor that allows you to design a label including text, shapes, barcodes, and graphics. Text can be designated as fixed or as merge fields.

Once your template is ready, there are 3 ways to export. Raw ZPL with sample data, FileMaker calculation with merge field substitutions, or ready to paste FileMaker script steps.