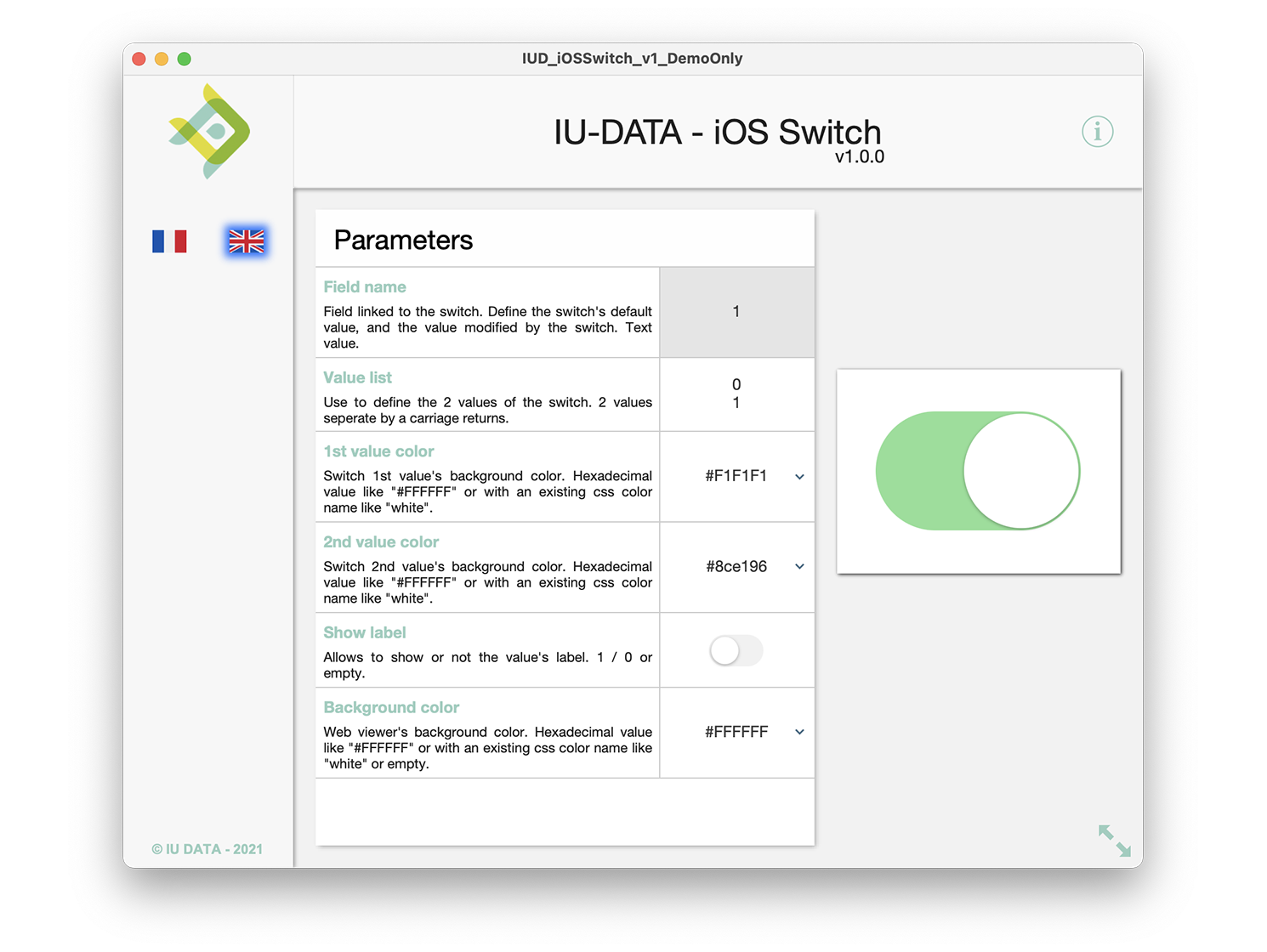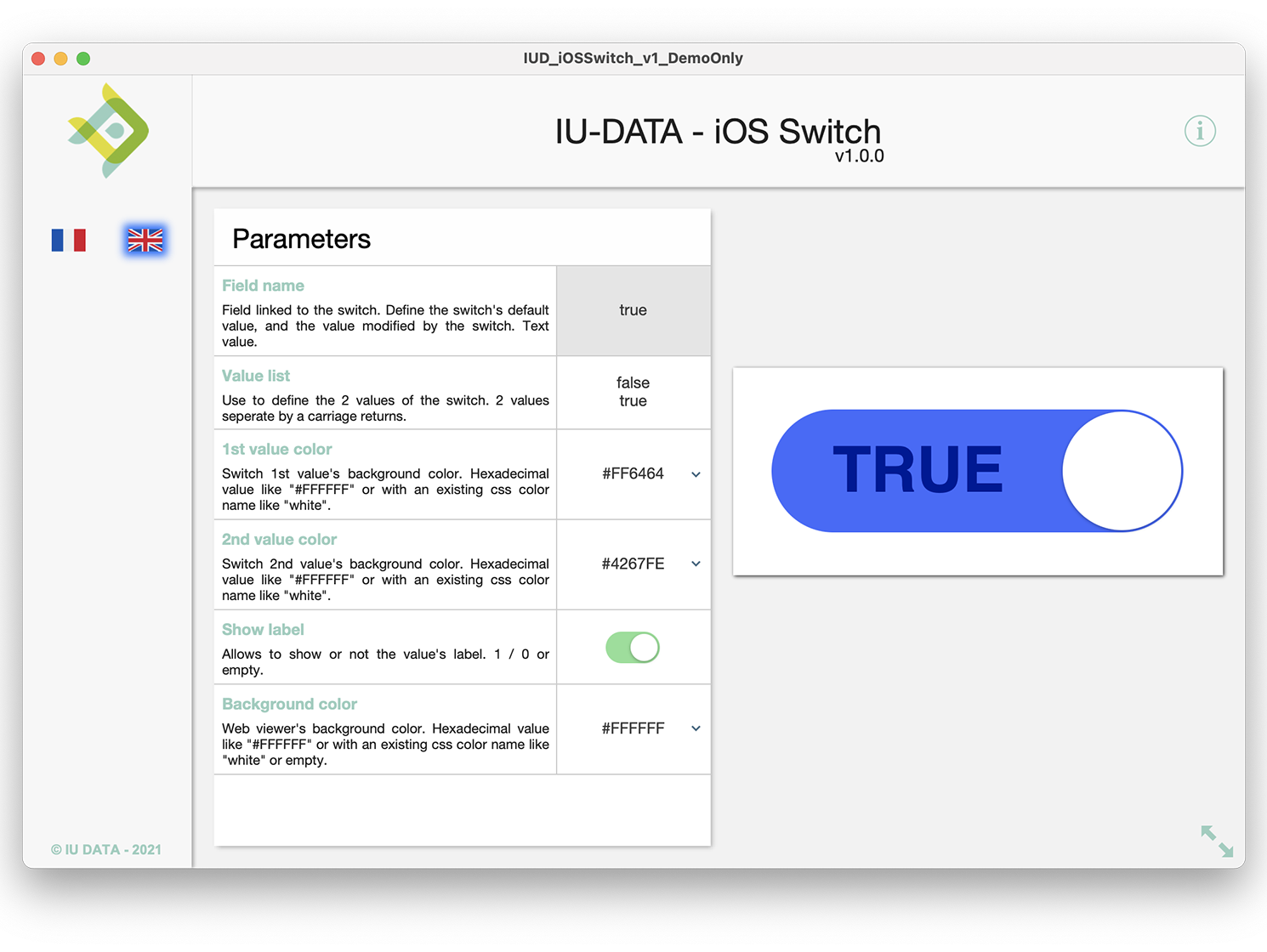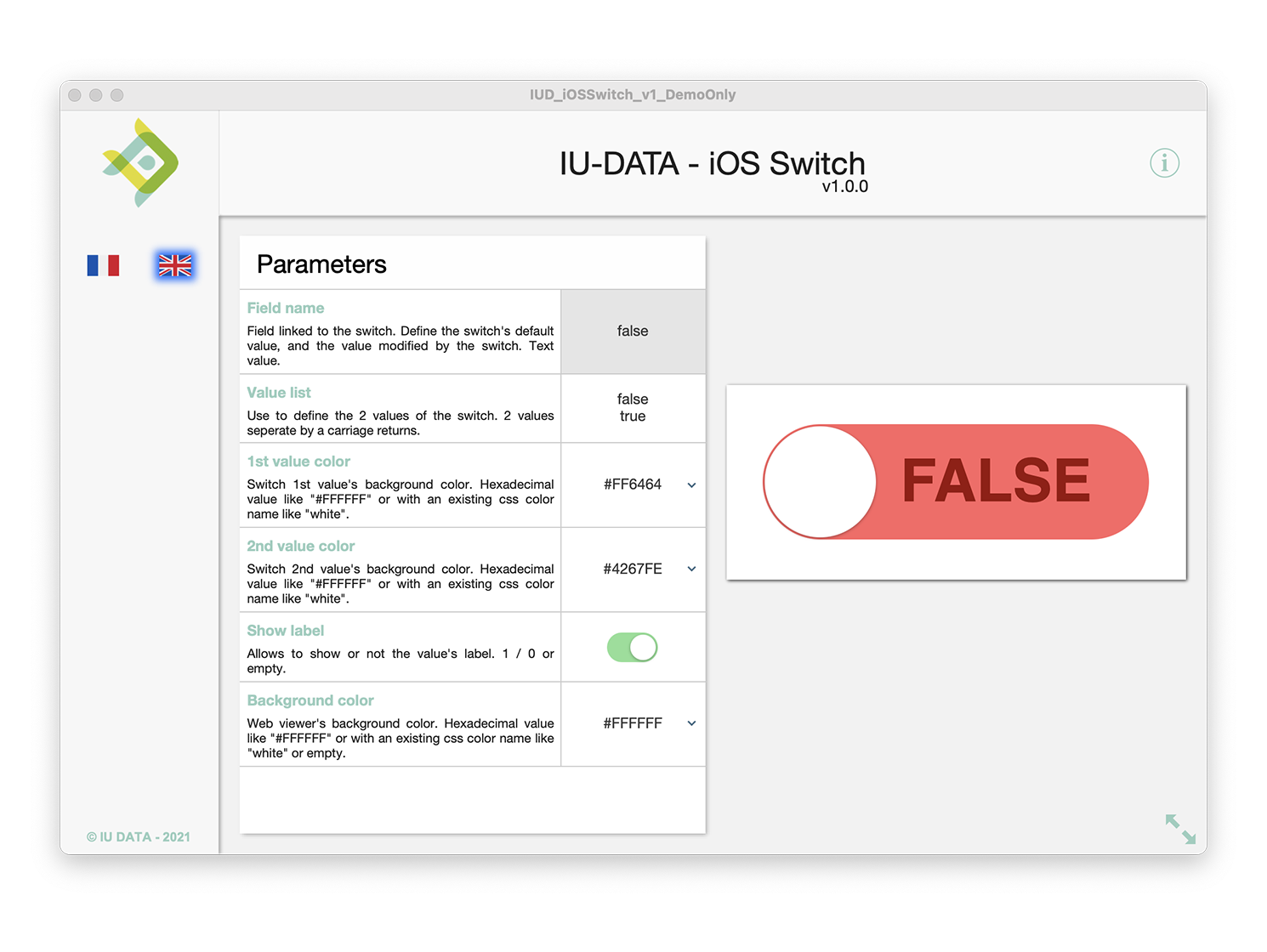 A customizable switch inspired by the one from iOS
A customizable animated switch that allows you to give style to radio buttons inside your solutions.
This add-on based on the famous iOS switch allows you to give a different style to the radio buttons in your FileMaker solutions !

Simply made with a web viewer, it is possible to configure the web viewer completely independently with a simple copy and paste. Responsive, the size is determined by the size of the web viewer.

Features :

Modification of the value of an item according to 2 configurable values
Horizontal or vertical orientation
Value recovery
Display of values ​​in the switch
Customization of the background color of the 2 switch positions
Customization of the background color of the web viewer
Responsive size
No context needed

Come watch our presentation video on our website !