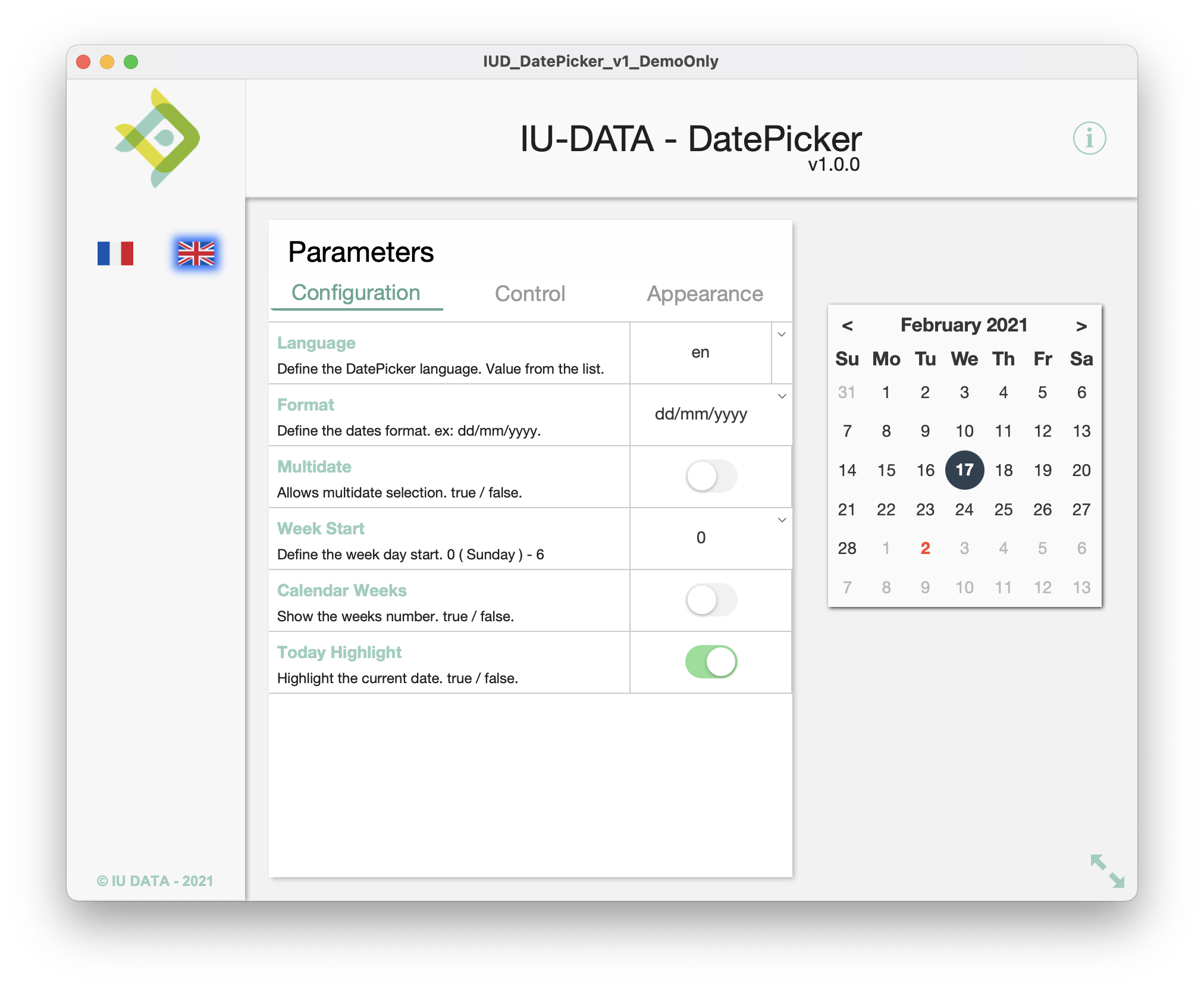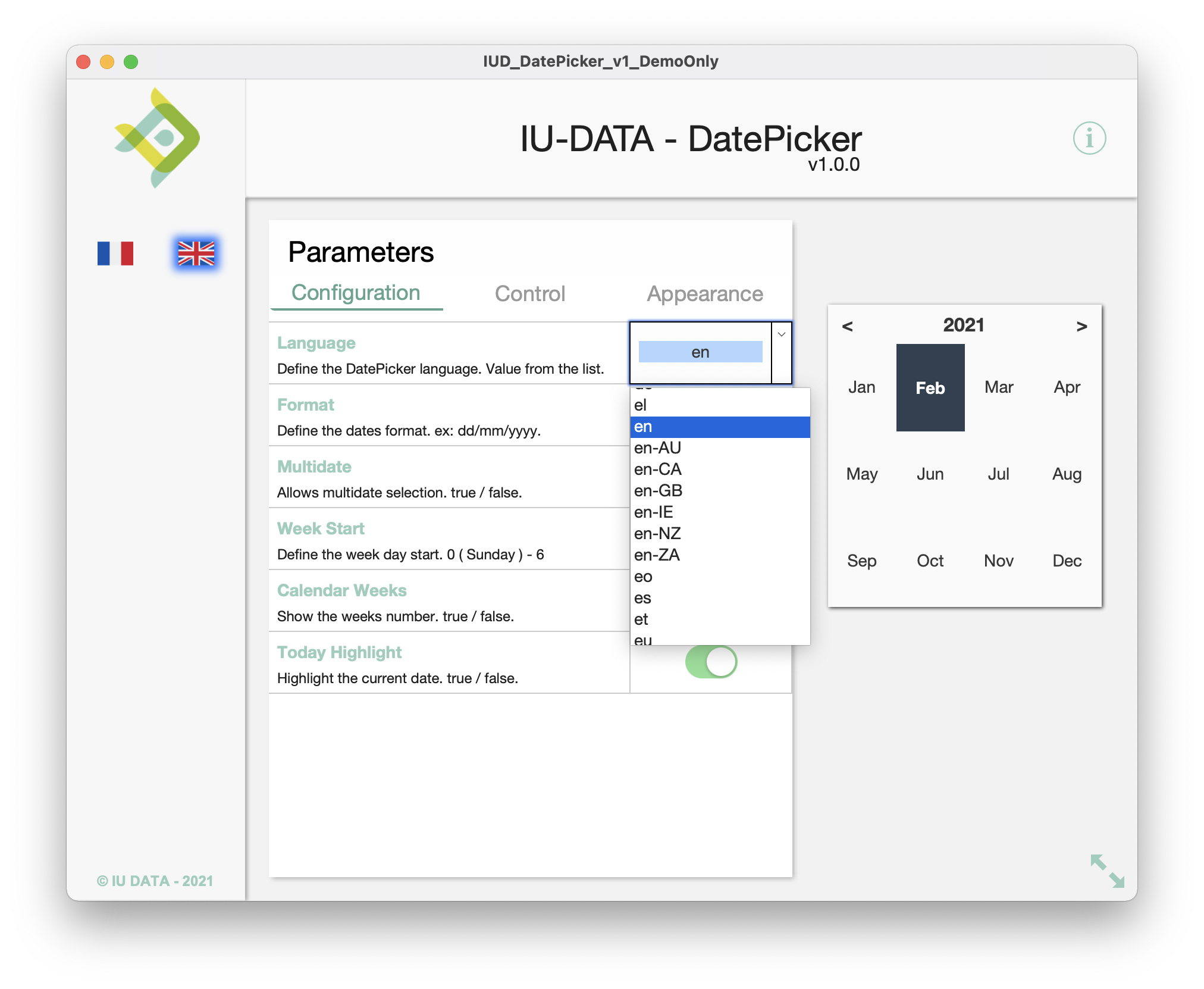 A customizable date selector for your FileMaker solutions.
An easy-to-install date picker, allowing you to select one or more dates.
This add-on allows you to select a date in a widget and to easily navigate between months / years / decades / centuries and to retrieve the date in the FileMaker format chosen directly in a FileMaker solution.

Simply made with a web viewer, it is possible to configure the web viewer completely independently with a simple copy and paste. Responsive, the size is determined by the size of the web viewer.

Features
Selection and retrieve of one or more dates according to a chosen format
Selection of the calendar language following a multitude of choices
Next / previous navigation
Navigation on month / year / decade / century views
Possibility to deactivate the views and limit the accessible dates
Current day display
Showing or hiding week numbers
Possibility to highlight certain days of the week
Possibility to deactivate certain days of the week
Possibility to deactivate certain dates
Customization of the background color, the color of the current date, the color of the selected dates
FileMaker script for interaction with the Add-on
Responsive
No context needed

Come watch our presentation video on our website !