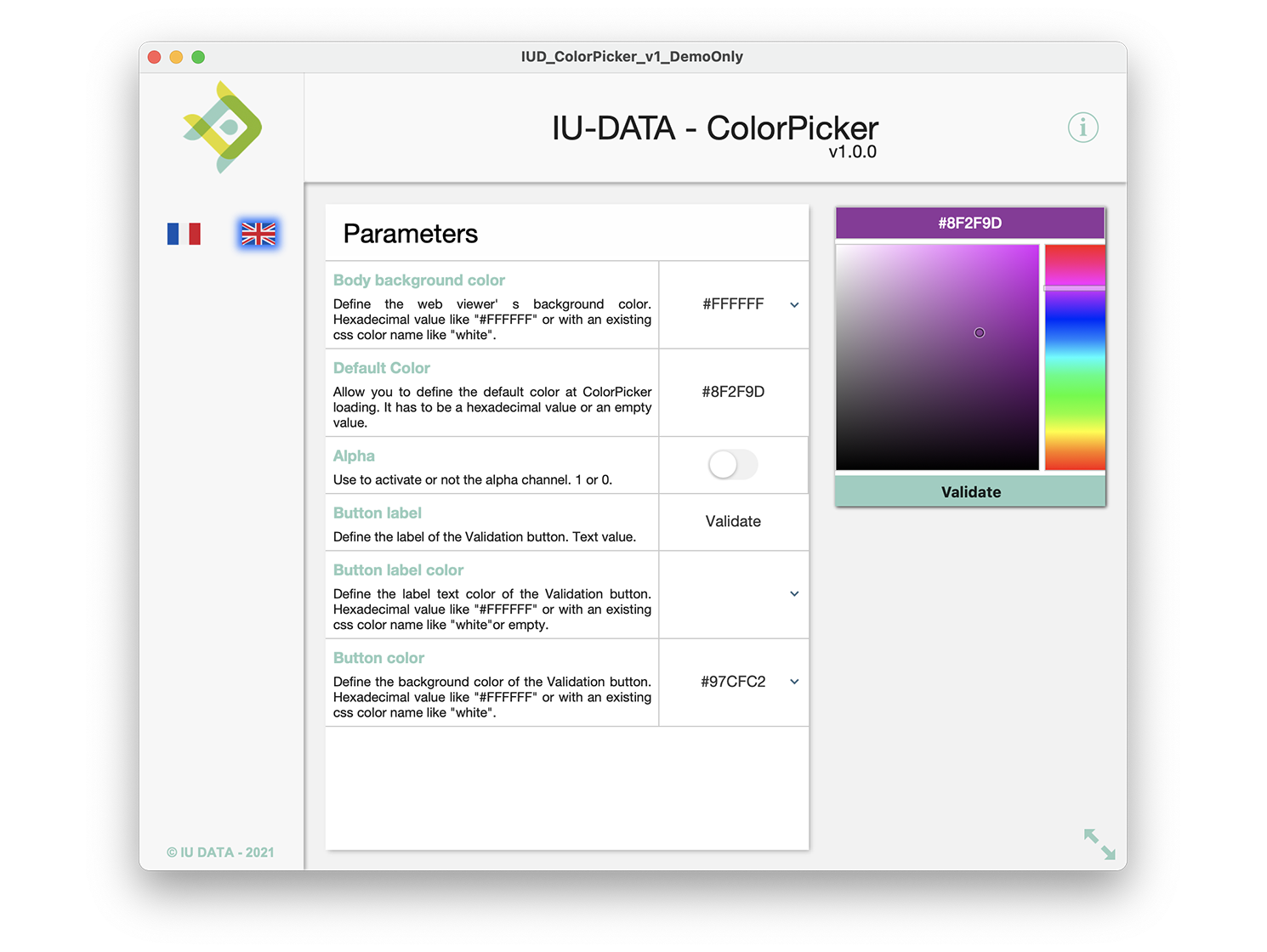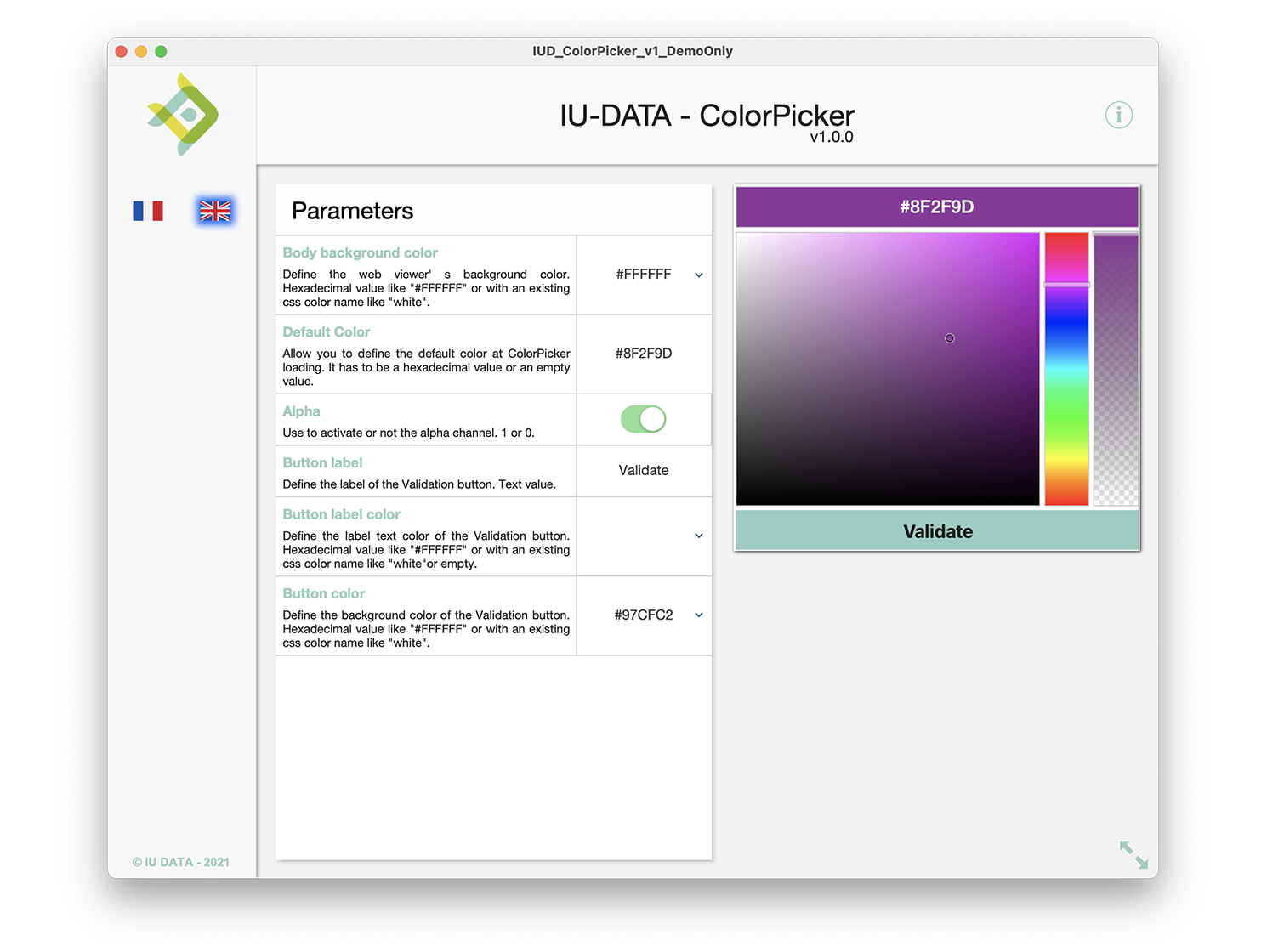 A customizable color picker for your solutions
An easy-to-install color picker, allowing you to retrieve a color code.
This add-on allows you to select a color and retrieve its code in hexadecimal format directly inside a FileMaker solution.

Simply made with a web viewer, it is possible to configure the web viewer completely independently with a simple copy and paste. Responsive, the size is determined by the size of the web viewer.

Features
Select and get a hexadecimal color code
Use or not the transparency channel
Customization of the validation button
Customization of the background color
FileMaker script for interaction with the add-on
Responsive size
No context needed

Come watch our presentation video on our website !