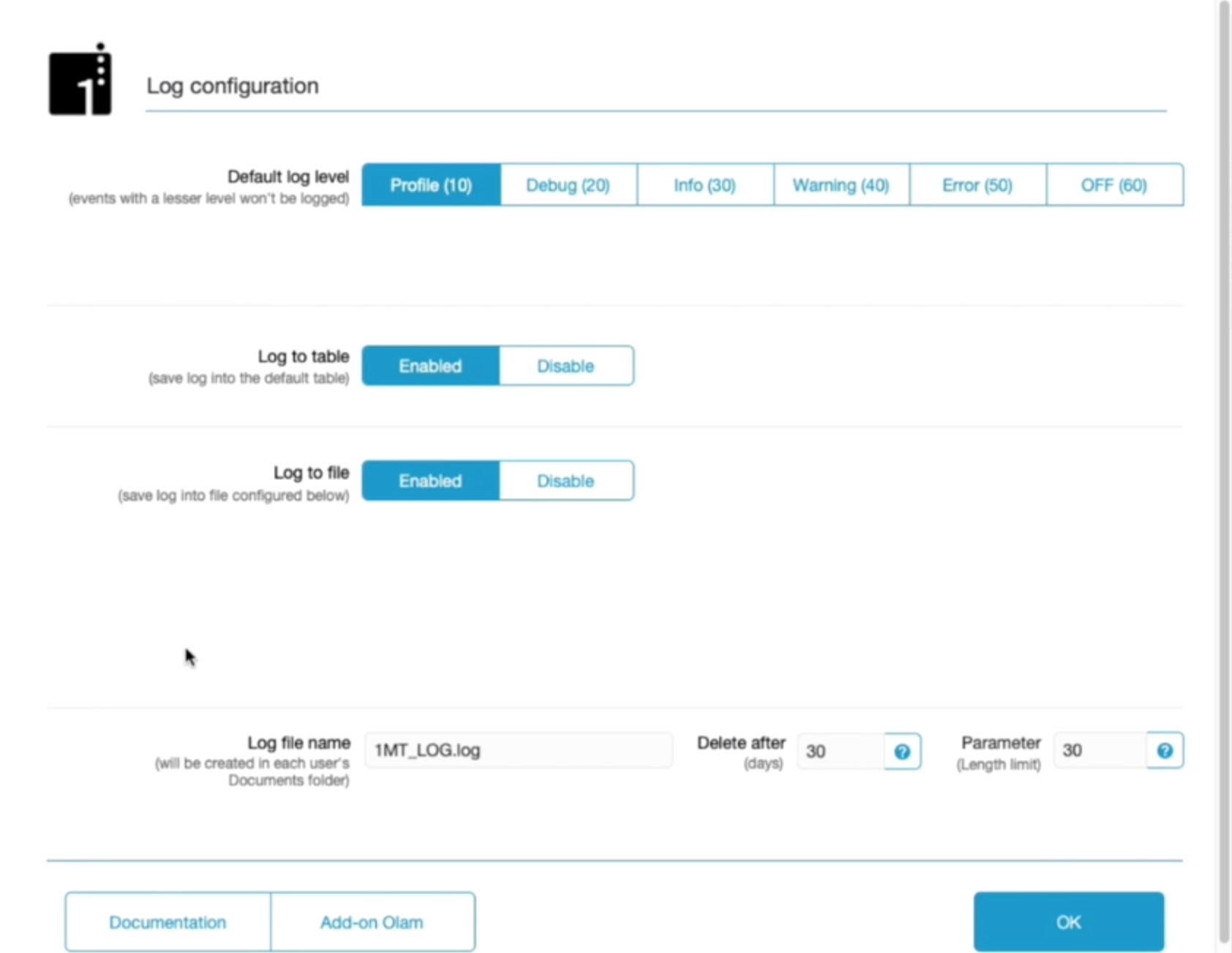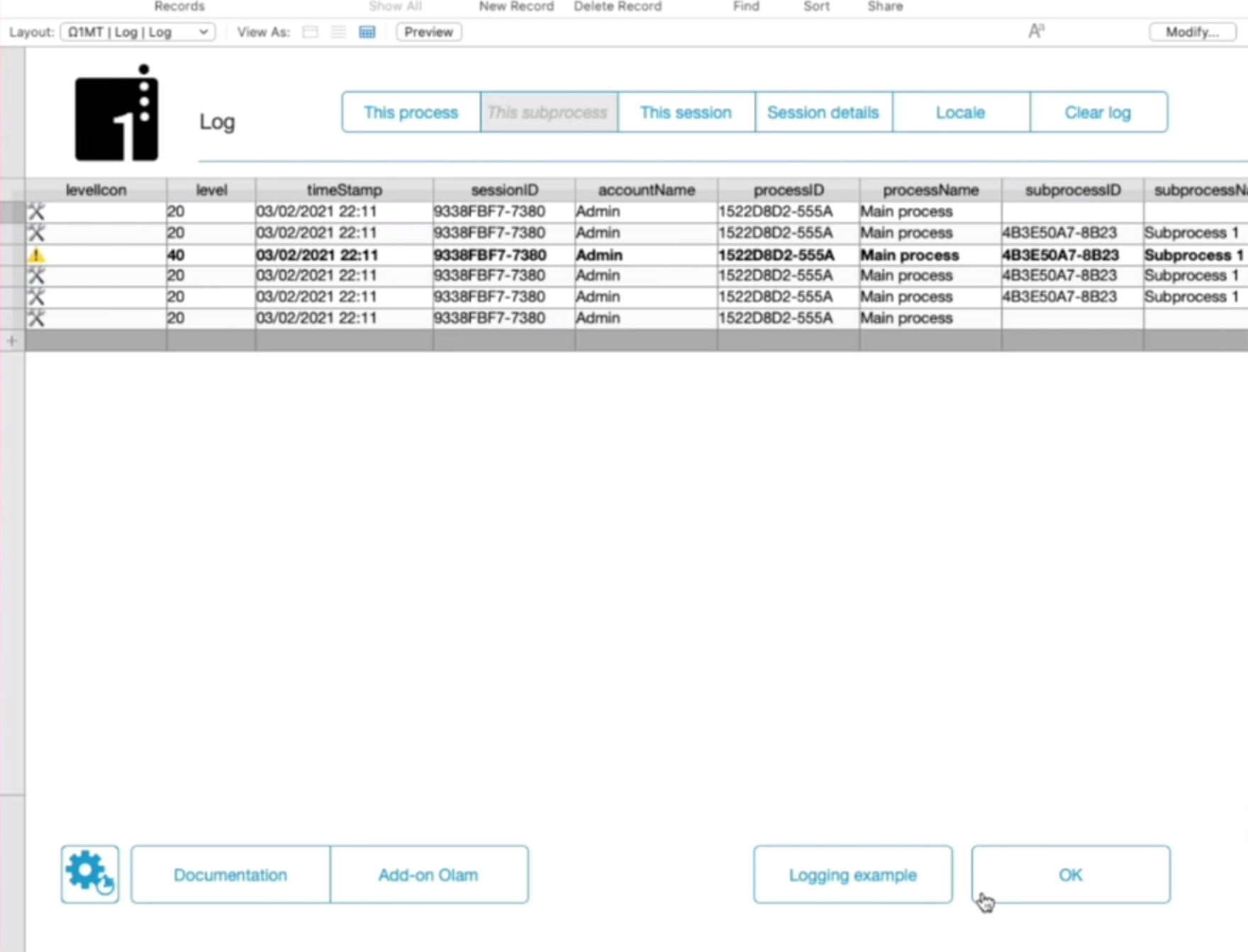 Implement a ready-to-use event log in your custom app
1MT Log allows you to log custom information and benchmark your app processes.
Easily write to a console table or a text file. Performance measurement, server side script debugging… Adjust the level of logging and manage exceptions, view the user's environment variables, track sessions and isolate a process or a subprocess. A must have for developers.