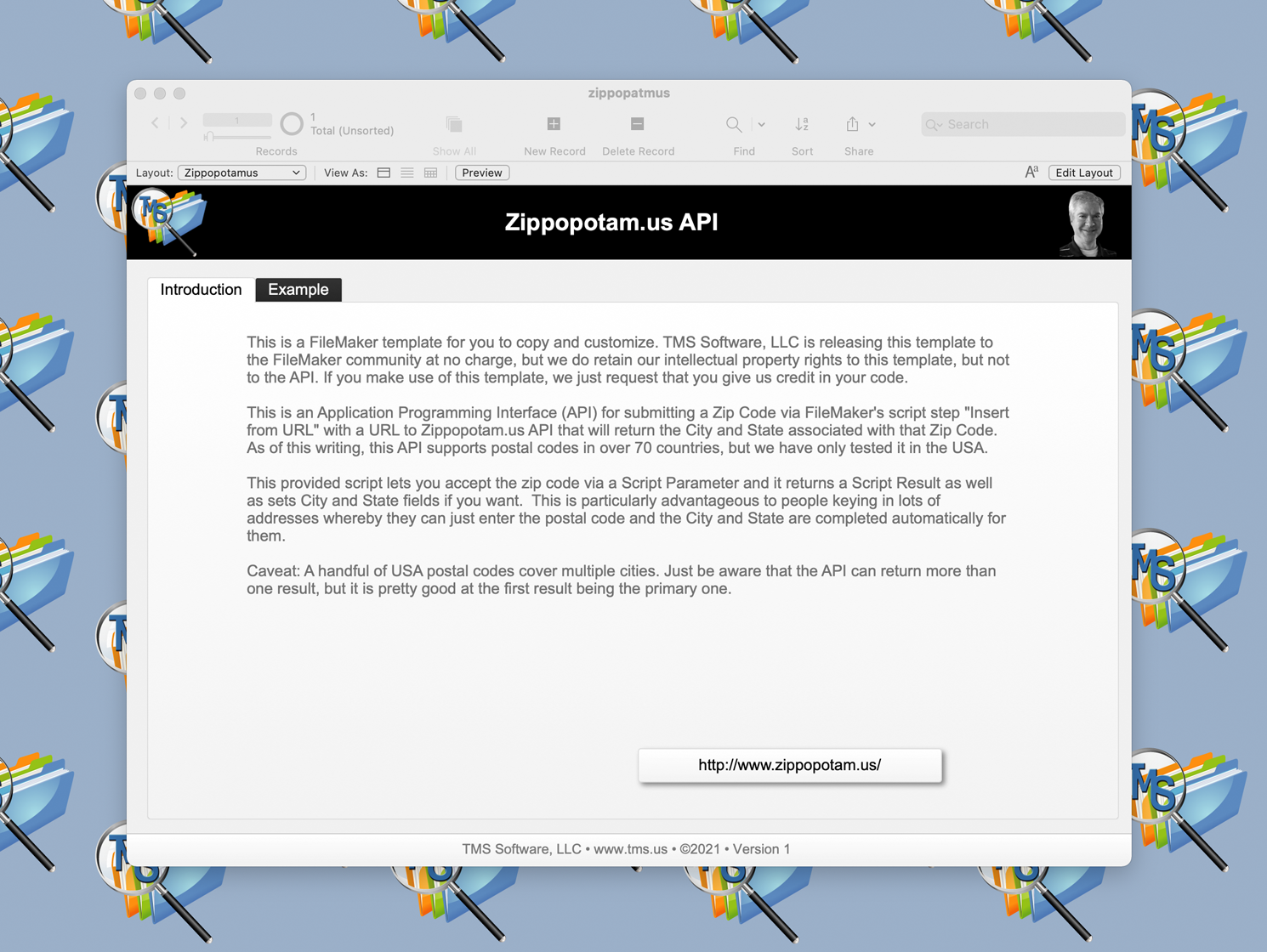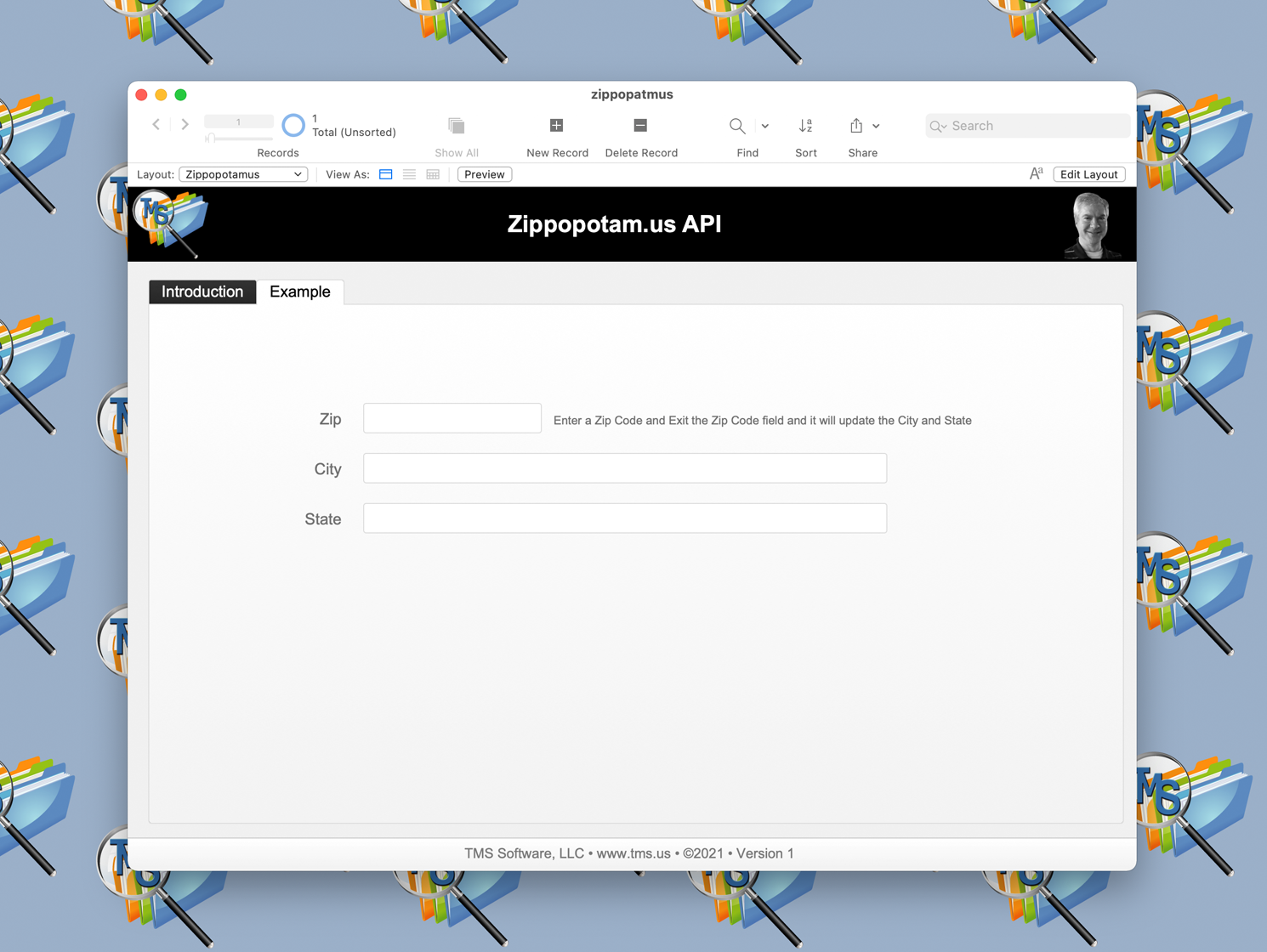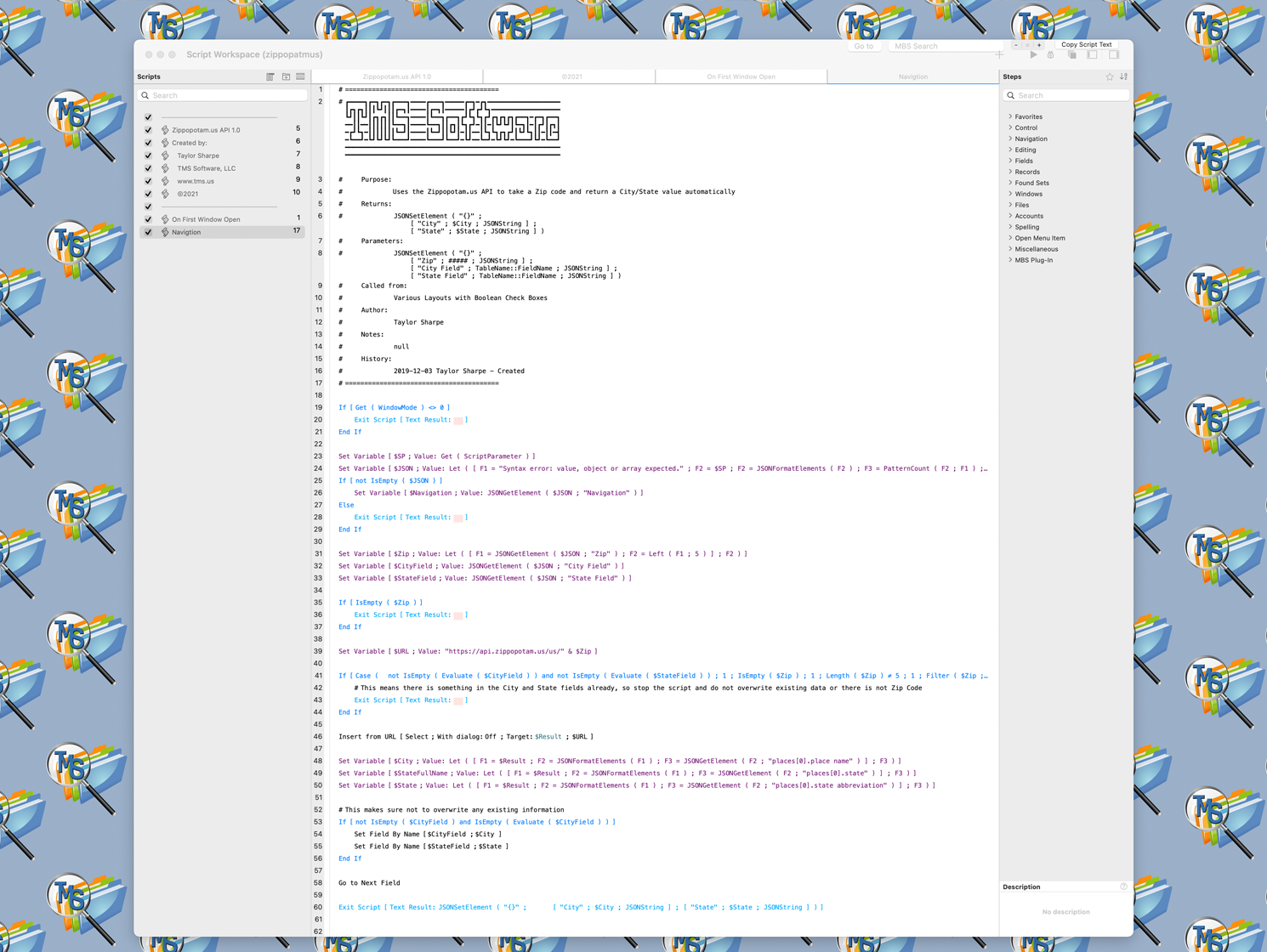 TMS Postal Code to City-State
Template/Extension to connect FileMaker to the Zippototam.us API to get City/State info via Zip Code.
This is a FileMaker template with scripting that connect to the Zippopotam.us API via the "Insert from URL" script step. By submitting a Postal/Zip Code, it returns the related City and State/Province and supports more than 70 countries. There is no fee to make use of this API and this FileMaker template is completely open for you to copy and customize to your solution needs. One of the most common uses is to display the Postal/Zip code field before the city and state fields and upon exiting the Postal/Zip code field, it will automatically populate the City and State fields. This can assist end users to quickly and more accurately populate address data. It also can be used to scan through existing addresses to confirm their City and State/Province are accurate and not misspelled, etc.
What's New
This is version 1.0