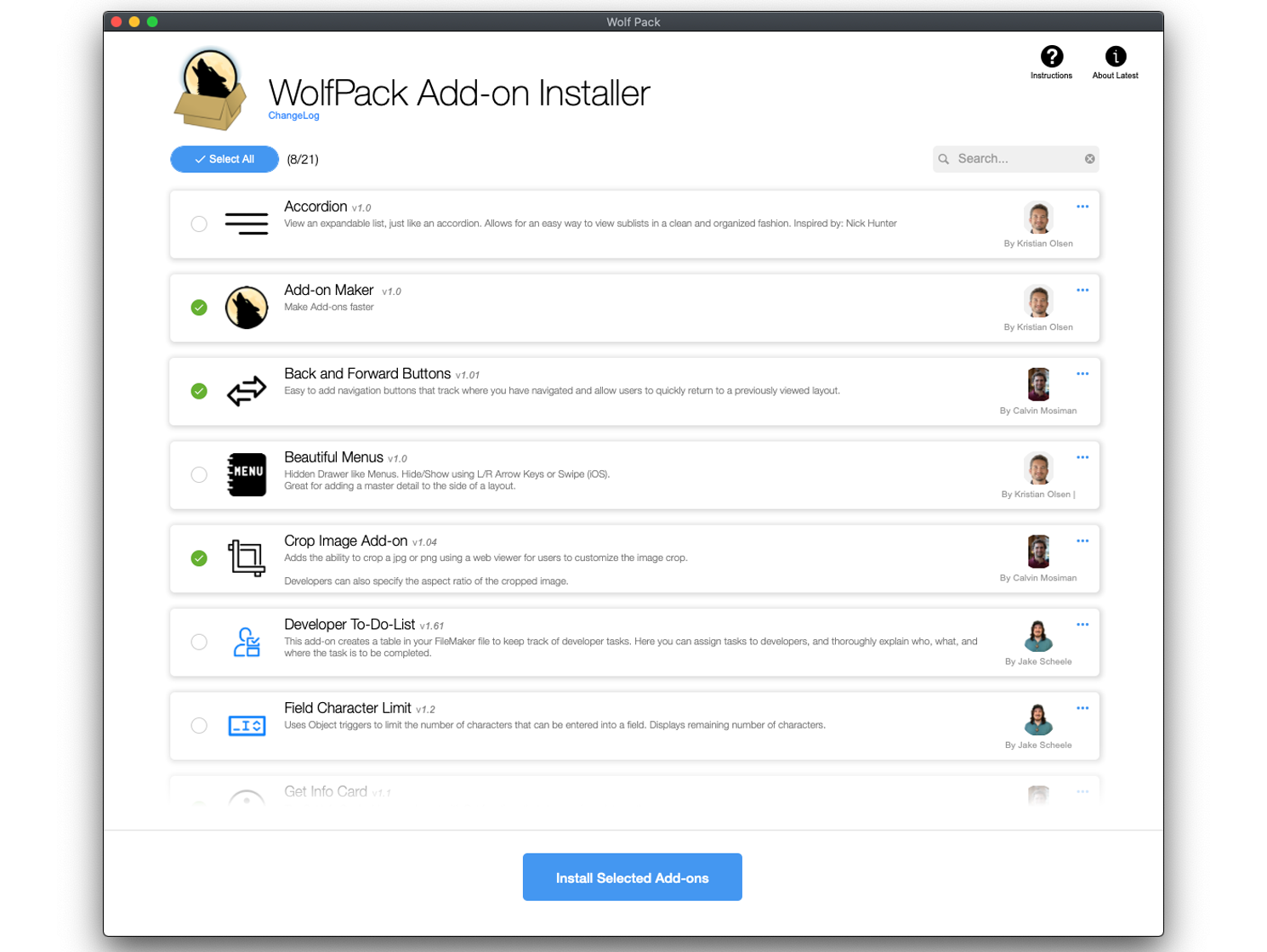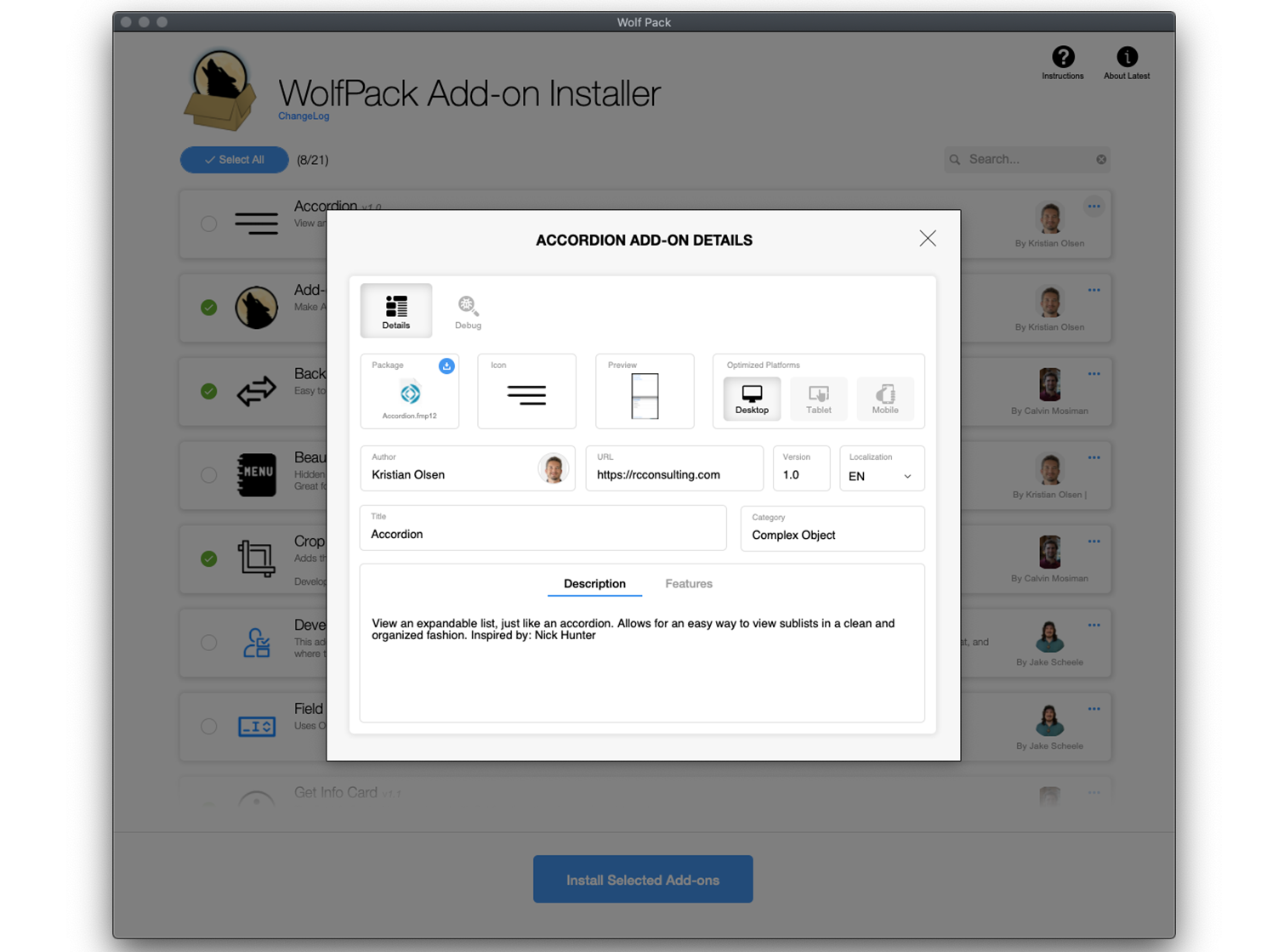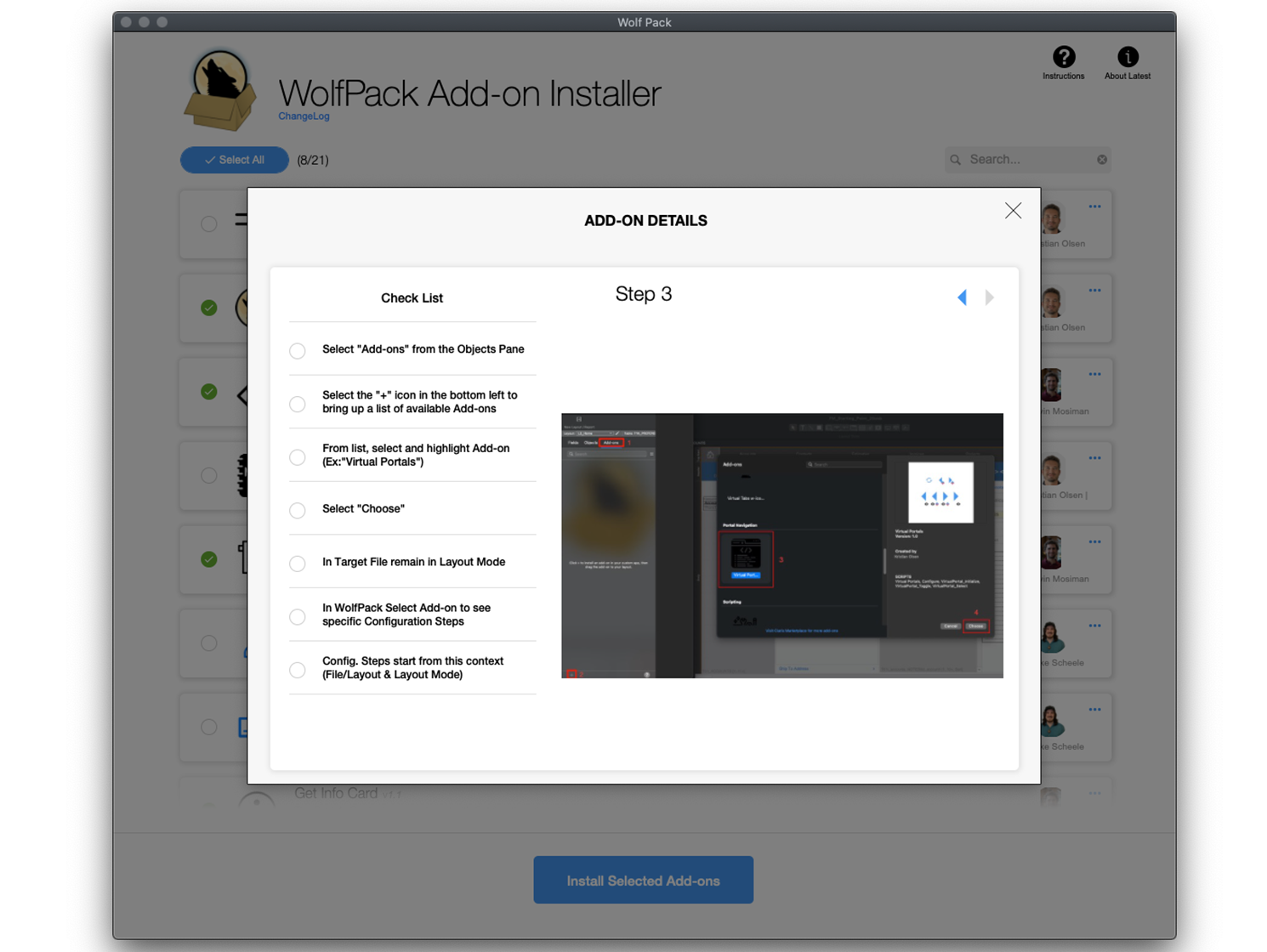 For FileMaker
WolfPack is an add-on configuration and installer tool designed to manage FileMaker Add-Ons.
The WolfPack supports easy export and import of add-ons with an integrated "help" section as well as "preflight" checklists. WolfPack is for intermediate to advanced Developers looking to leverage the Add-on tool released in FileMaker 19 (or later).

WolfPack comes preloaded with some of RCC's Favorite Add-Ons allowing you to drag and drop modules for faster development. WolfPack includes add-ons such as: Virtual Tabs, Virtual Menus, etc. To assist you, we added a help section on how to install each add-on.