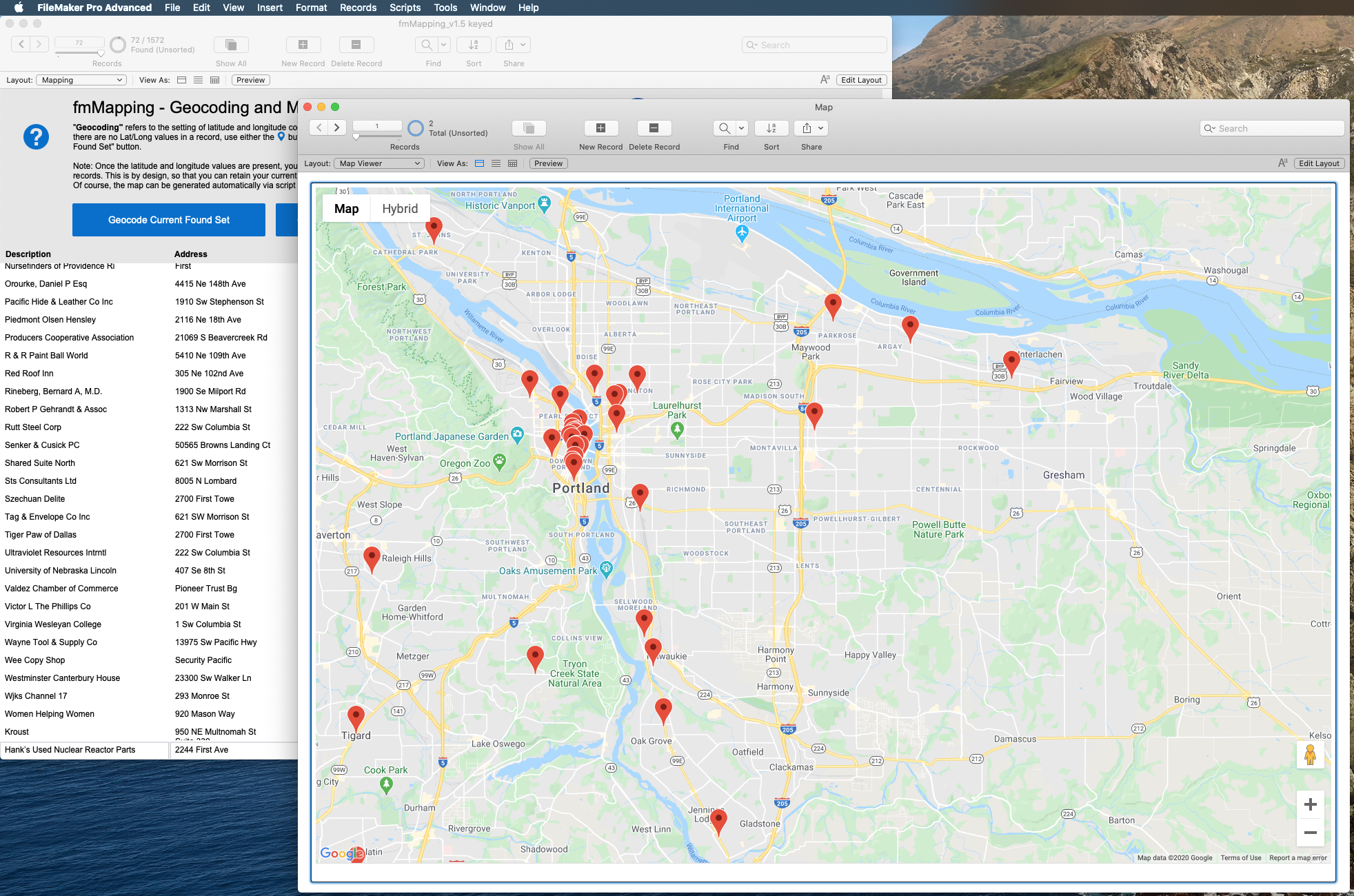 fmMapping 1.5
Convert addresses to Lat & Long and show multiple addresses as pins on a map.
Connect your database with Google's Maps API to find the latitude and longitude for a given set of addresses (geocoding) and then display markers of those coordinates on a single Google map.

Each pin can have a custom color and will display data from your database.
Simple integration can be done in minutes, and we can customize on request.

What's New
Custom color pins, support JSON & FileMaker 18, and more.