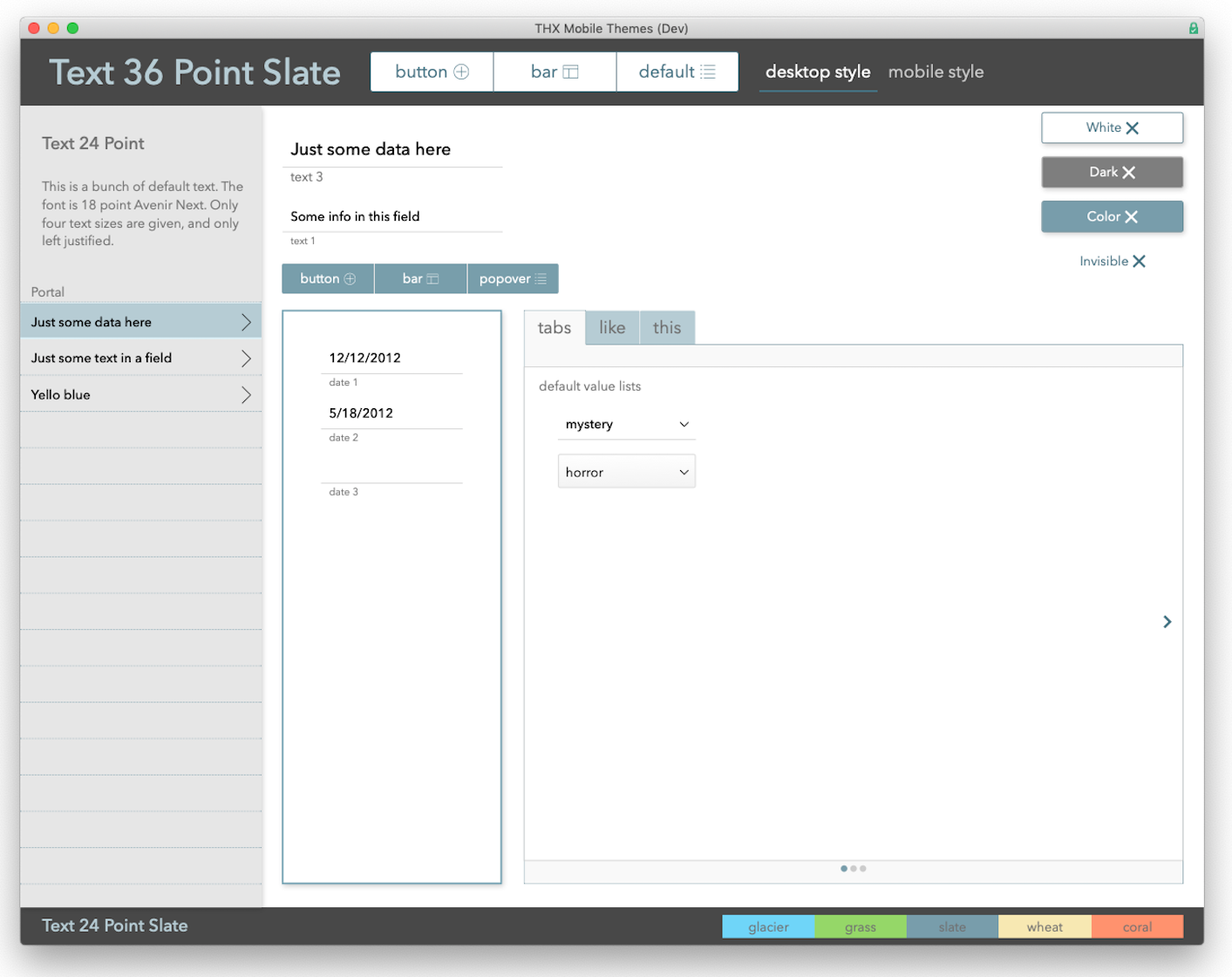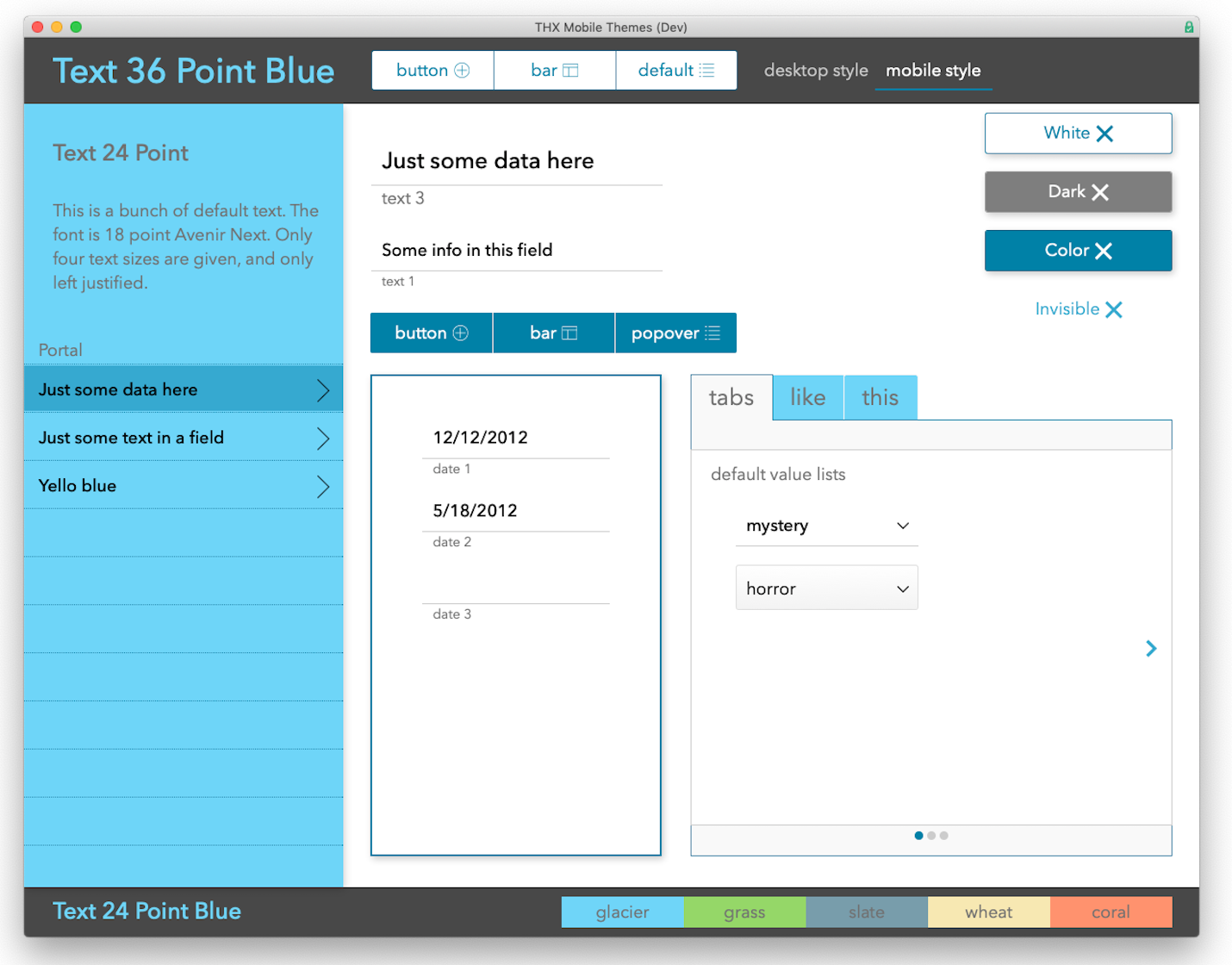 THX Themes
Features interchangeable colors and script to change zoom for mobile/desktop.
This set of 5 skins for mobile and desktop are unique and beautiful. The colors are Glacier, Grass, Slate, Wheat and Coral. Styles are named consistently in all five themes, which enables you to quickly change between them.

A key feature of this set of themes is the ability to use a single layout for both desktop and mobile. This is achieved by a script that detects the desktop version and sets the zoom accordingly. This saves a great deal of time in layout development.

Themes were designed by the AppWorks design expert David Weiner.