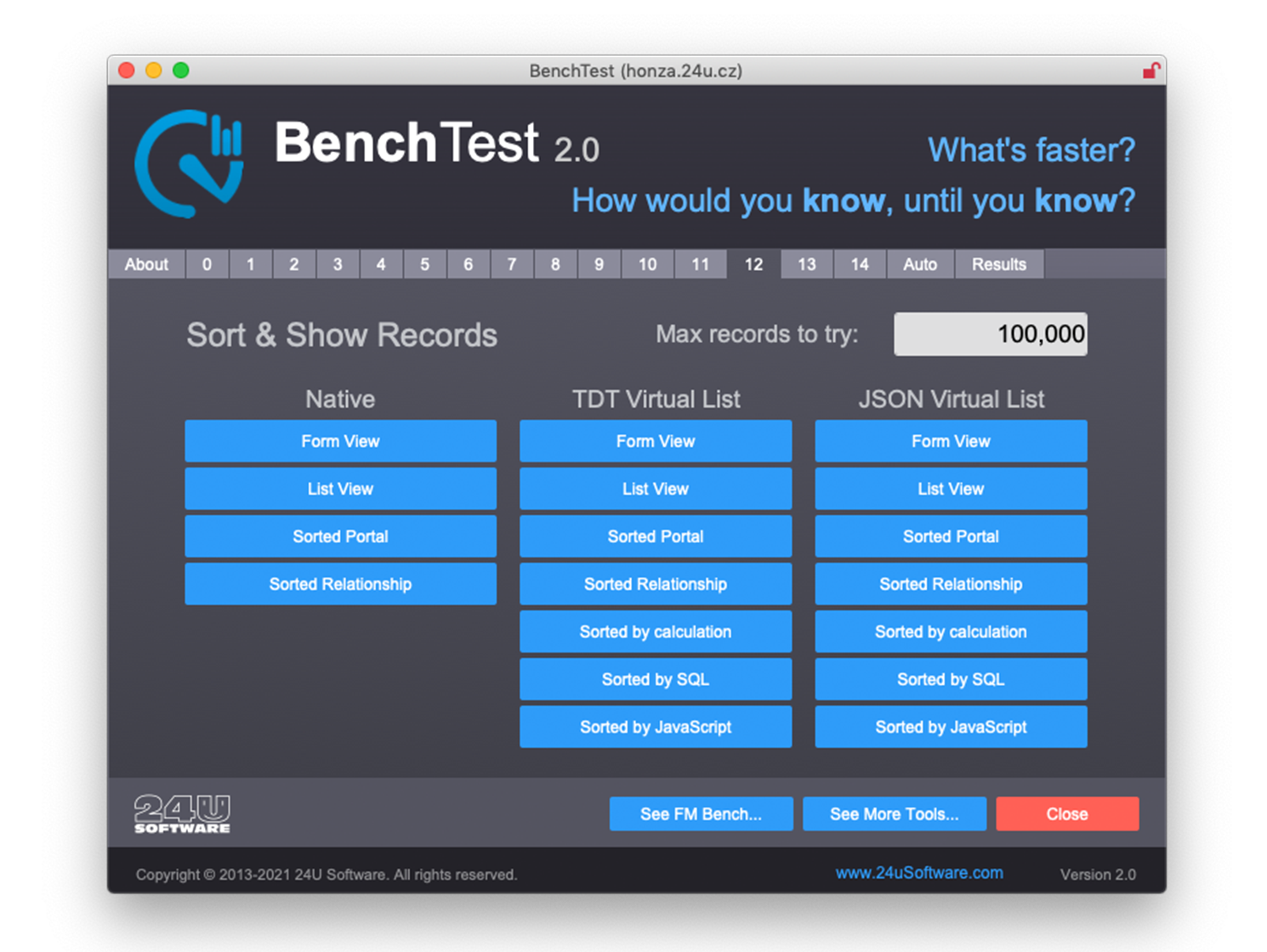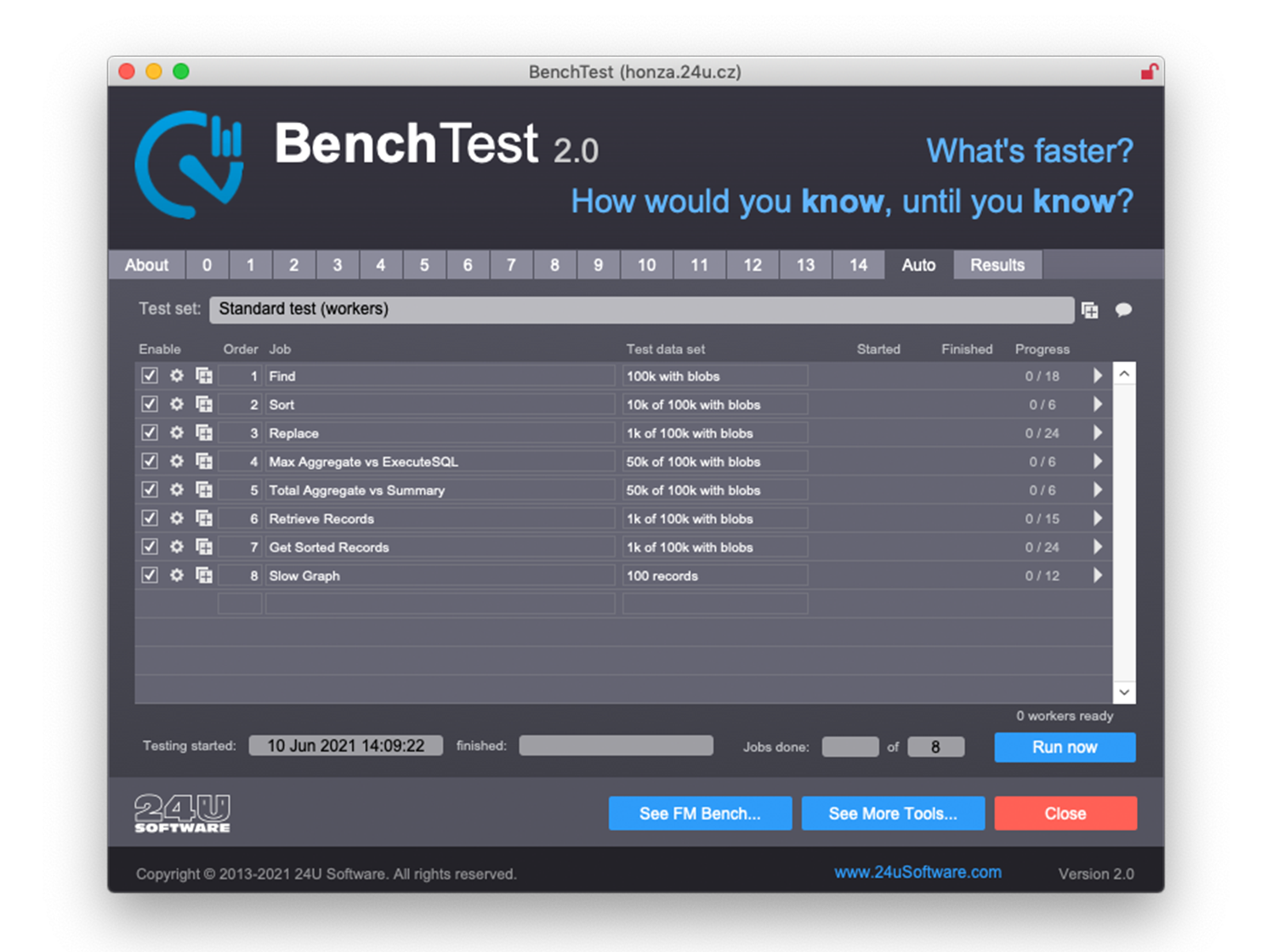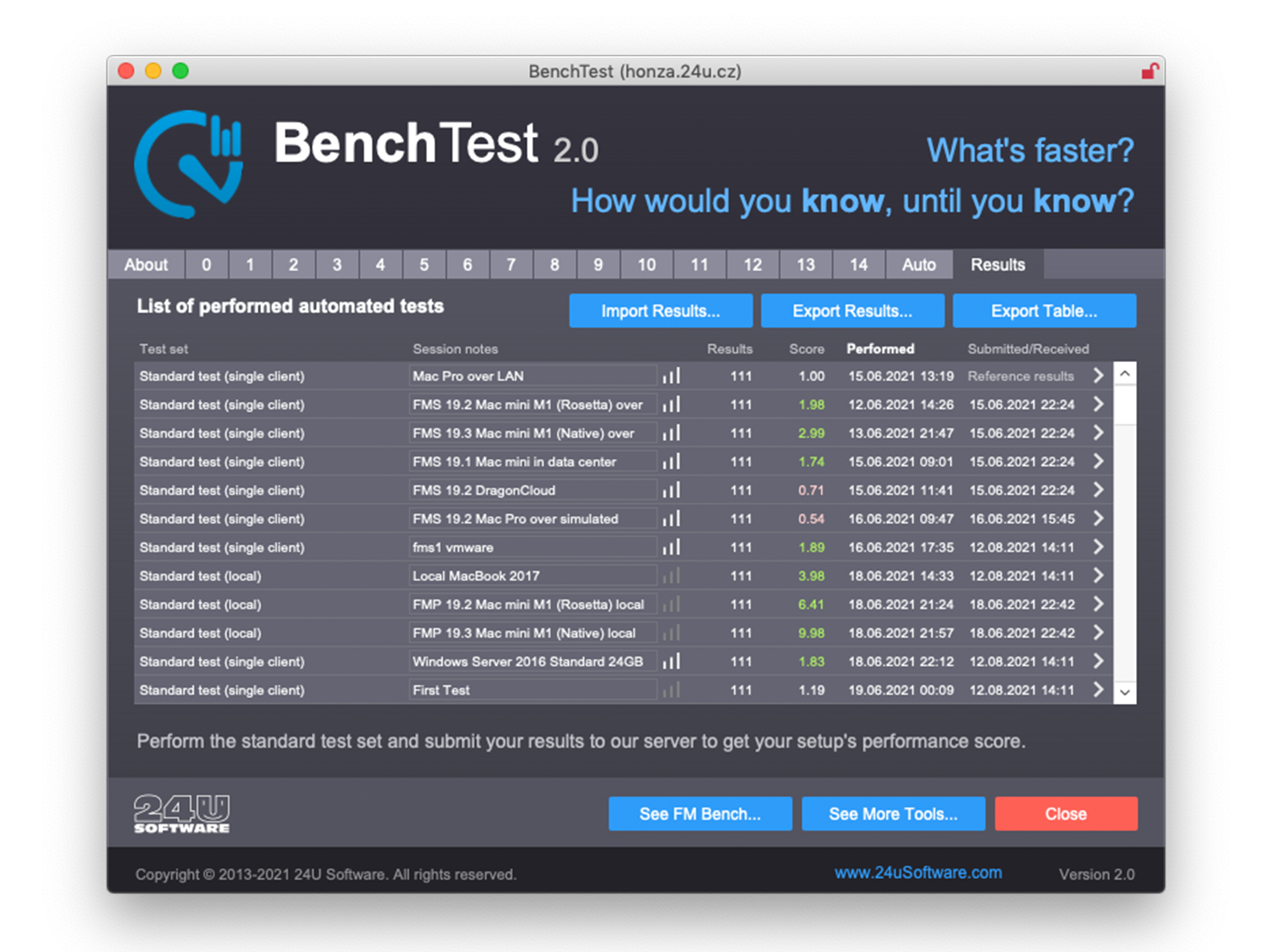 Compare Performance of FileMaker Techniques, Versions..
You can use it to measure and compare performance of different techniques to achieve the same result.
About BenchTest

To provide consistent results across platforms, FileMaker versions and users, BenchTest comes with random-generated data set consisting of two tables, one with 250 records and one with 1,000,000 records. The actual test data is then generated out of this data set using a fixed algorithm in order o produce a data file simulating real-life database with large amount of indexed records.

BenchTest comes with 126 predefined tests organized in 14 groups intended to compare performance of different techniques to achieve the same result. It also comes with an easy way to automate repeating the same series of tests on different FileMaker versions or different configurations.

BenchTest 2.0 can also perform the tests on multiple workers to test how your FileMaker Server will really handle multiple concurrent clients. The tool automatically coordinates starting each step on all workers at the same time.

Pre-defined "standard test" set consisting of exactly 111 tests lets users securely submit their test results to 24U's server to get their setup's performance scored by comparing it to 24U's reference equipment performance. The overall score is calculated as a weighed average of the 111 individual tests with the intention for higher score to mean "faster configuration" for usual FileMaker solution tasks.

Requirements

BenchTest works with FileMaker Pro 12 or newer, but some tests and features may require higher version. FileMaker Pro 17 or newer is required to submit standard test results for scoring and comparison. FileMaker Pro 18 or newer is required to measure hard disk speed. At least 20 GB of free disk space is recommended for running the standard test set.