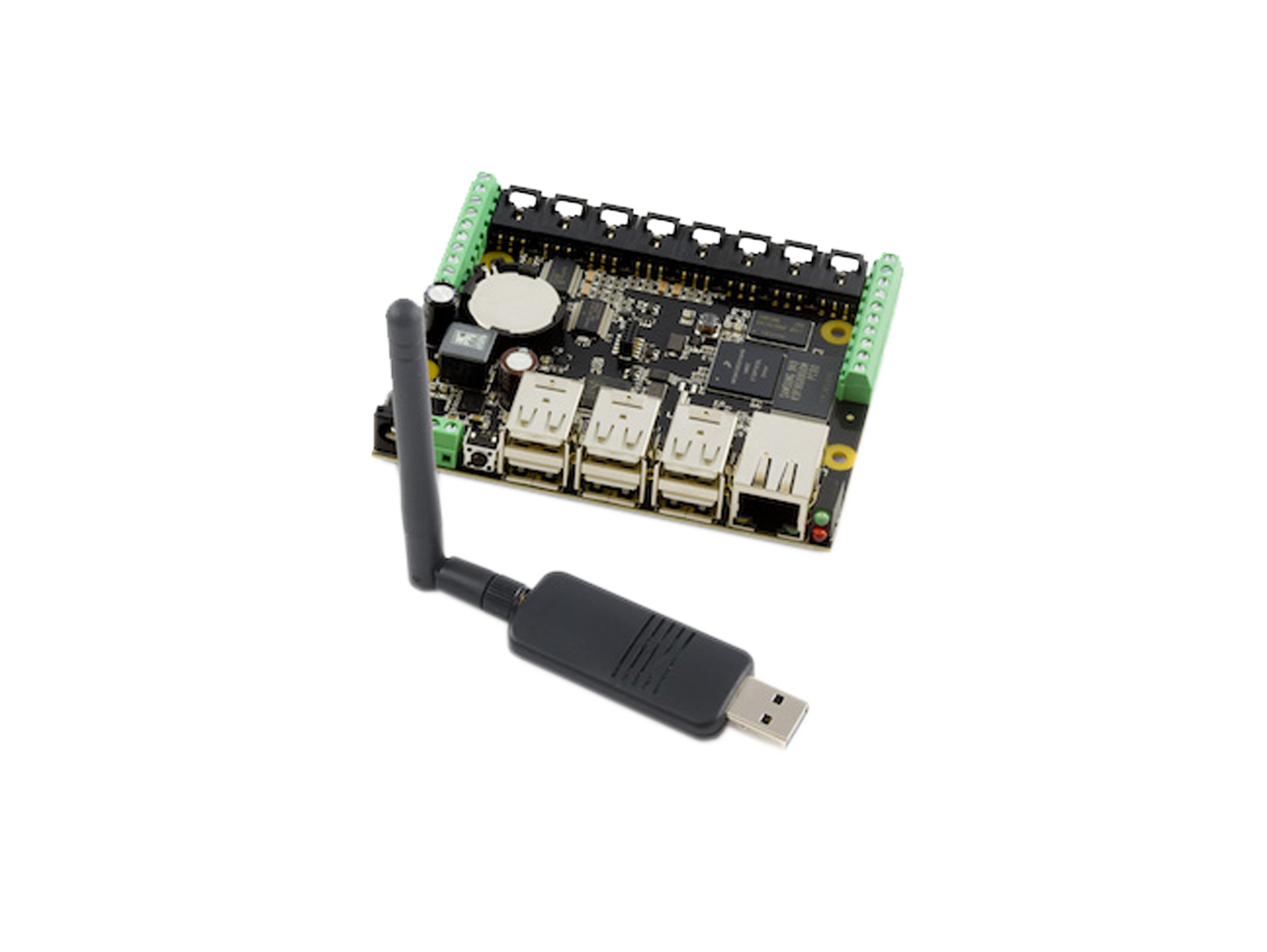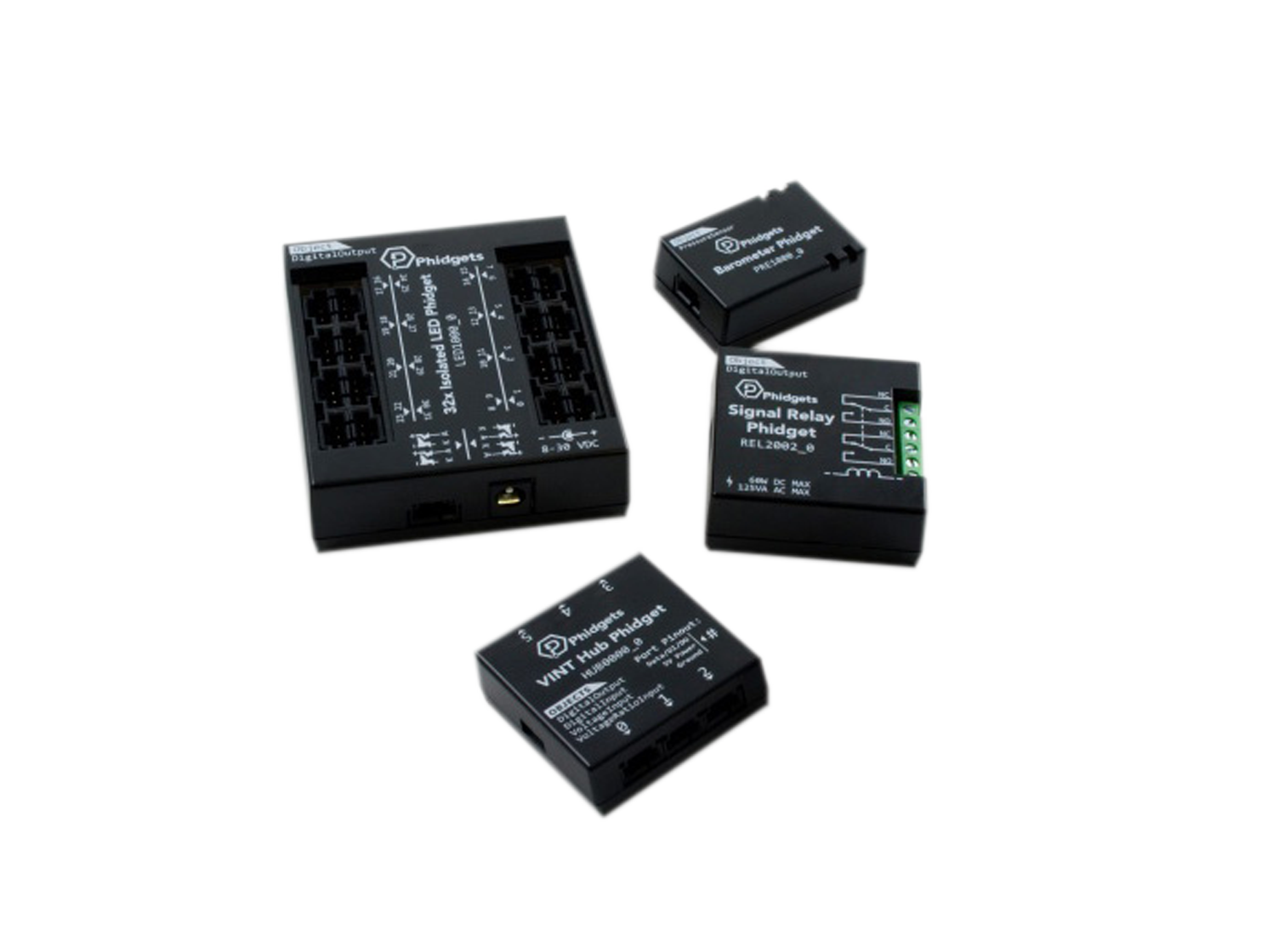 Sense and control the physical world with Phidgets devices
Bridge for Phidgets allows FileMaker Pro to interact with various Phidgets boards.
Bridge for Phidgets allows FileMaker Pro to interact with various Phidgets boards to let your solution control physical devices and physical devices to control your solution.

- Read and write RFID tags to track goods, assets and people
- Capture sensor data to collect environmental data such as temperature or force
- Control servo and stepper motors to automate moving parts of robots and machines
- Read digital and analog inputs to control your solution by physical controls
- Set digital and analog outputs to switch lights and other electrical devices
- Display text on an LCD display to create custom user interface such as cashbox
- Control phidgets over network to use sensors and devices located farther from your computer
- Compatibility with VINT lets you use the latest Phidgets devices
- Comatibility with iOS lets you control Phidgets directly from iPhone or iPad
- Compatibility with FileMaker Server lets you capture sensor data and control stuff 24/7

System Requirements and Compatibility

Bridge for Phidgets 4.0 requires FileMaker Pro 16 or newer running on macOS High Sierra 10.13 or Windows 8.1 or newer operating system. At least FileMaker Pro 19 and macOS Big Sur 11.3 or Windows 10 is recommended to get the most out of the plug-in. Bridge for Phidgets 4.0 runs natively on the Apple M1 processors.

Custom apps running in FileMaker Go can leverage the new server-side support by performing scripts on server. For a custom FileMaker app to be able to use Bridge for Phidgets directly, the app has to be built as a native app using the FileMaker iOS App SDK 18.0.1 or newer. 24U's Xgode online service can be used to buld native iOS apps without having to learn to use the iOS App SDK. iOS apps built with Bridge for Phidgets 4.0 can be installed on iOS 13.0 or newer.
What's New
What's New in Version 4.0Support for all current VINT sensors (at least 13 sensors newly supported)Support for using the plug-in in server-side scripts and web calls on FileMaker Server