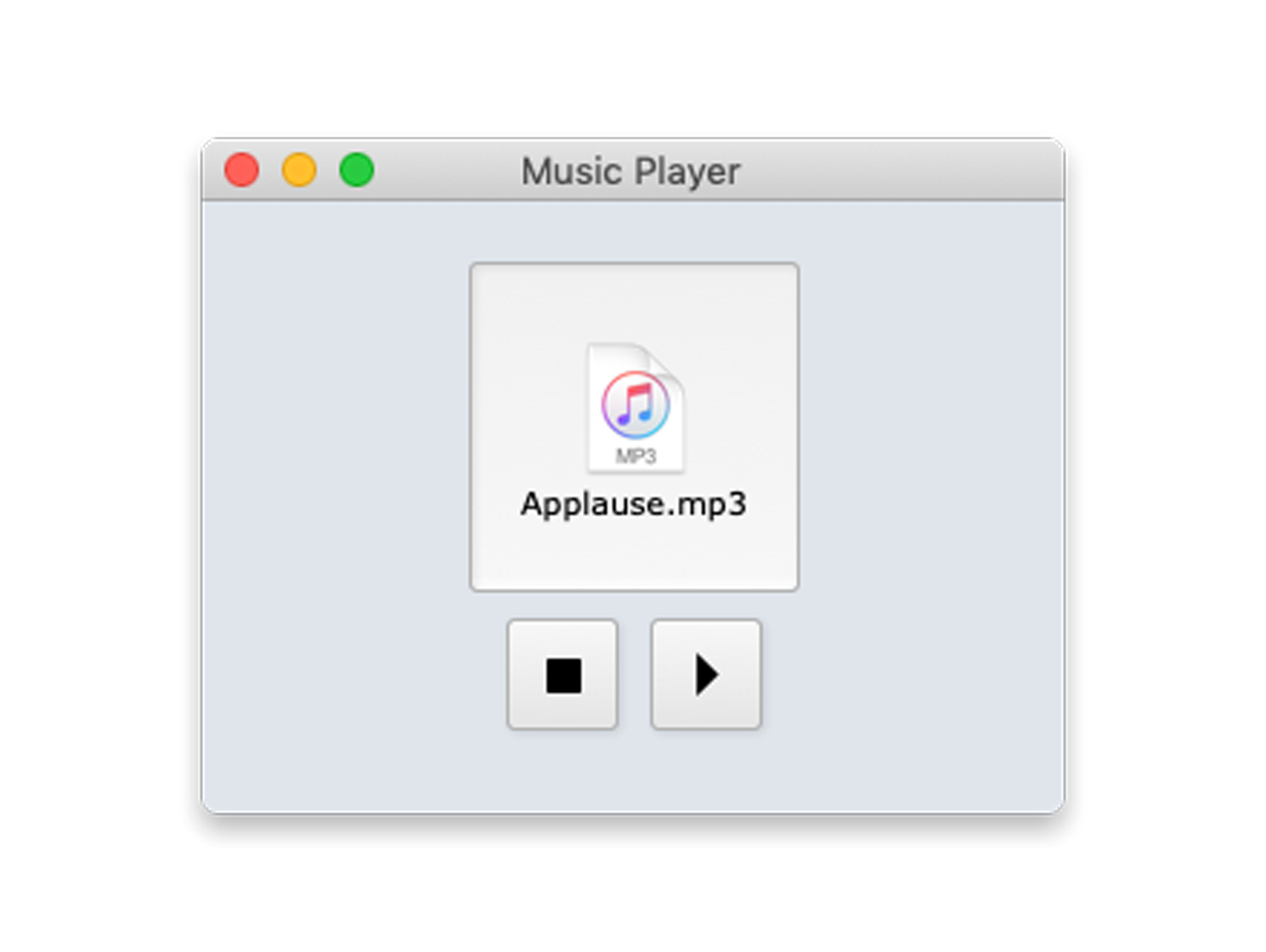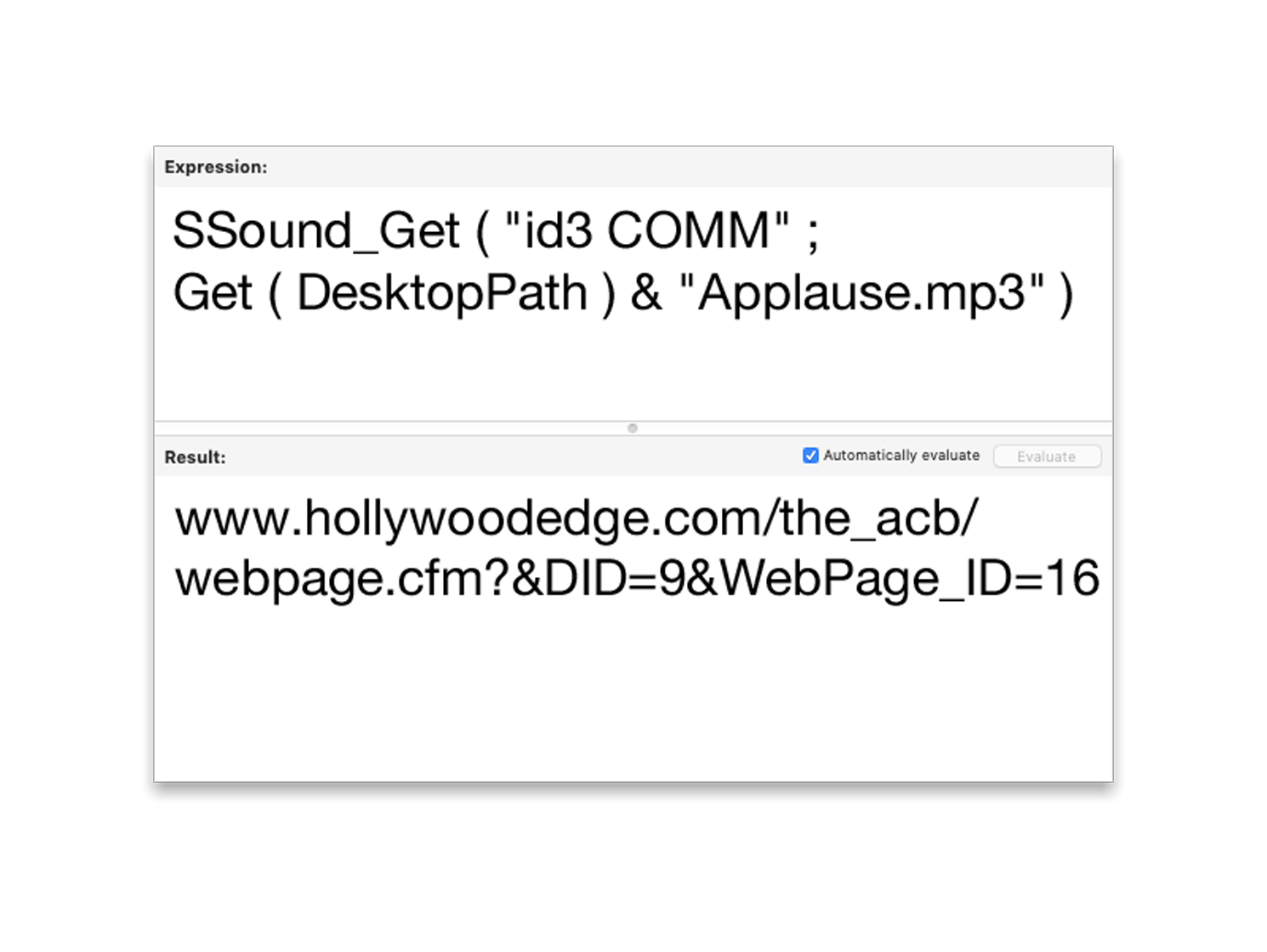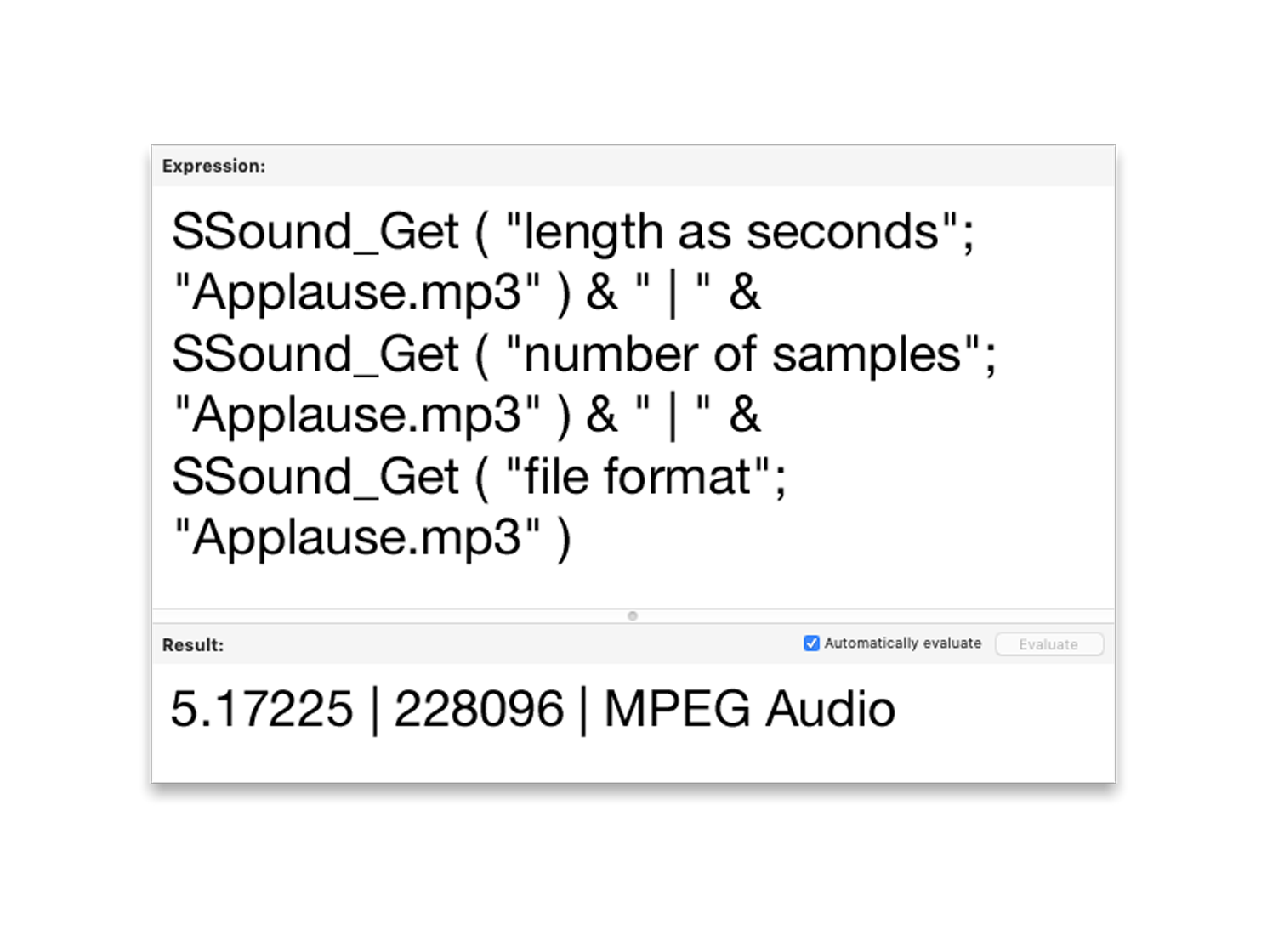 Custom sound effects, background music for your databases!
It enhances your FileMaker Pro solutions with the ability to play sounds and to manipulate ID3 Tags.
SimpleSound enhances your FileMaker Pro solutions with the ability to play sounds and to manipulate ID3 Tags, allowing you to better customise your music database or record and deploy spoken instructions.

- Play back audio files directly from your hard drive or container fields to make your solution more accessible
- Get information about a sound file to know everything about it, such as its quality or length
- Read and manipulate ID3 metadata so you can manage your music library with ease

Audio Playback
SimpleDialog lets you play all OS-supported audio formats such as mp3, aac or m4a on Mac or wav on Windows. It can also run in the background.
You can add sound effects, music, or audio guides to your solution without having your data entry interrupted by the audio playback.

Reading MP3 Metadata
Reading MP3 metadata, including ID3v1, ID3v2.2 and ID3v2.3 tags, lets you keep your audio library organized without having to manually type information that's already included in the audio files.

Writing MP3 Metadata
Writing MP3 metadata, including title, artist, album, genre, or even artwork, lets you produce consistent MP3 archive, taking metadata information from your well organized database.

Getting Information About an Audio File
Getting information about an audio file, such as length in seconds or number of samples, makes you able to programmatically control audio playback and implement user friendly interface for any kind of audio playback application.


What's New
64-bit version fully compatible with FileMaker Pro 14 and later - Playback function has been completely rewritten allowing you to use any OS-supported sound format - Extended ID3 tags support to let you customize your MP3 archive even more - Server-side ID3 manipulation for more ways of integrating sounds into your solution - Improved registration process allows for seamless deployment in multi-user solutions Server-side ID3 Manipulation. We have also made SimpleSound 4 work on FileMaker Server, so you can automate your music library management using server-side scripts.