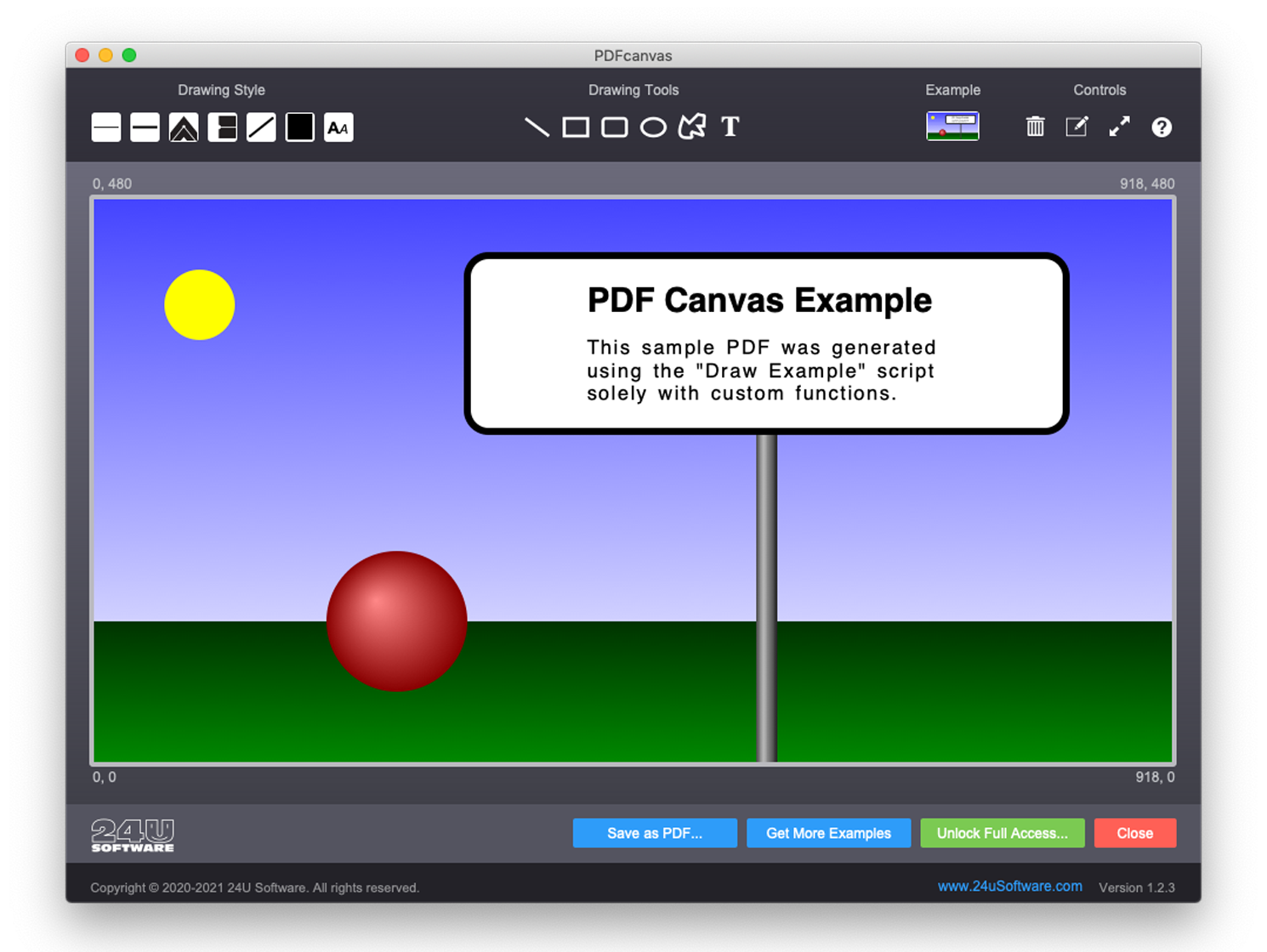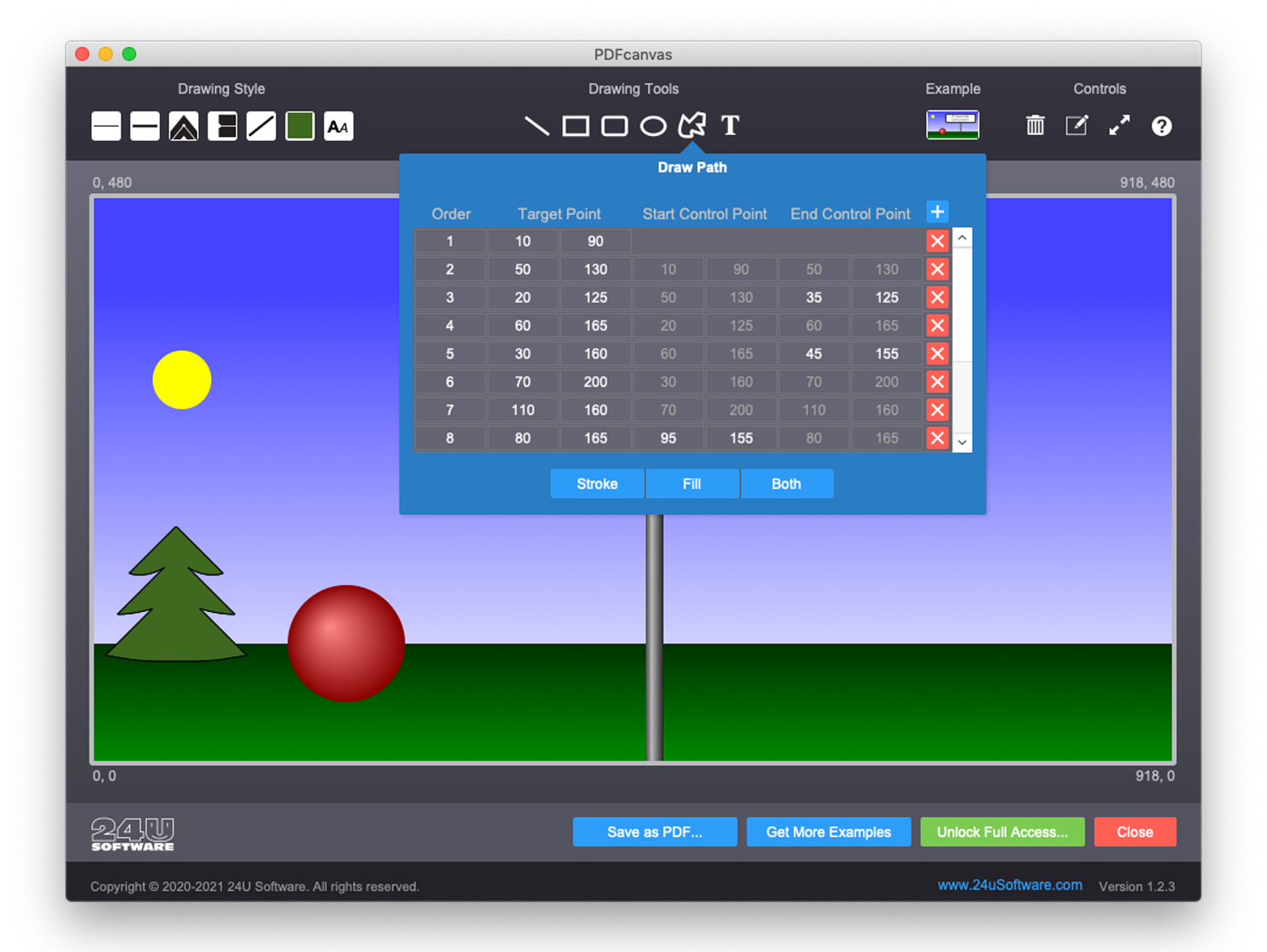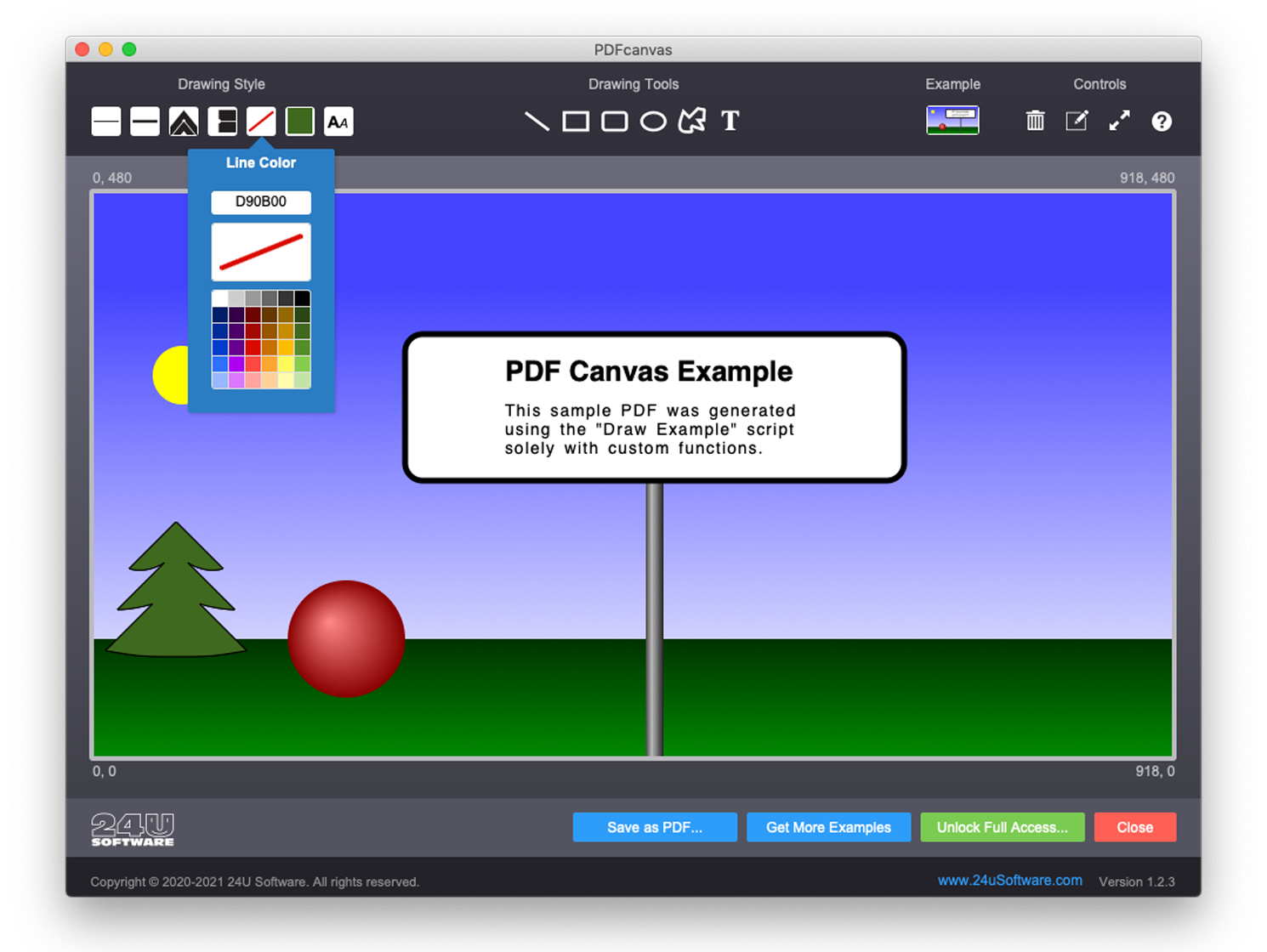 Visualize FileMaker Data with PDF Vector Graphics
This sample PDF was generated using the "Draw Example" script solely with custom functions.
Vector graphics can be scaled without any loss of quality or accuracy. That can be very helpful for visual representation of data, such as printed reports or complex structures. When we started exploring the PDF format for our recently released example, we quickly discovered that drawing can be almost as easy as adding web links…
What's New
The number of custom functions in PDF Canvas might be a bit scary, so in additional to minor improvements and tweak we also organized them a little better in the example.