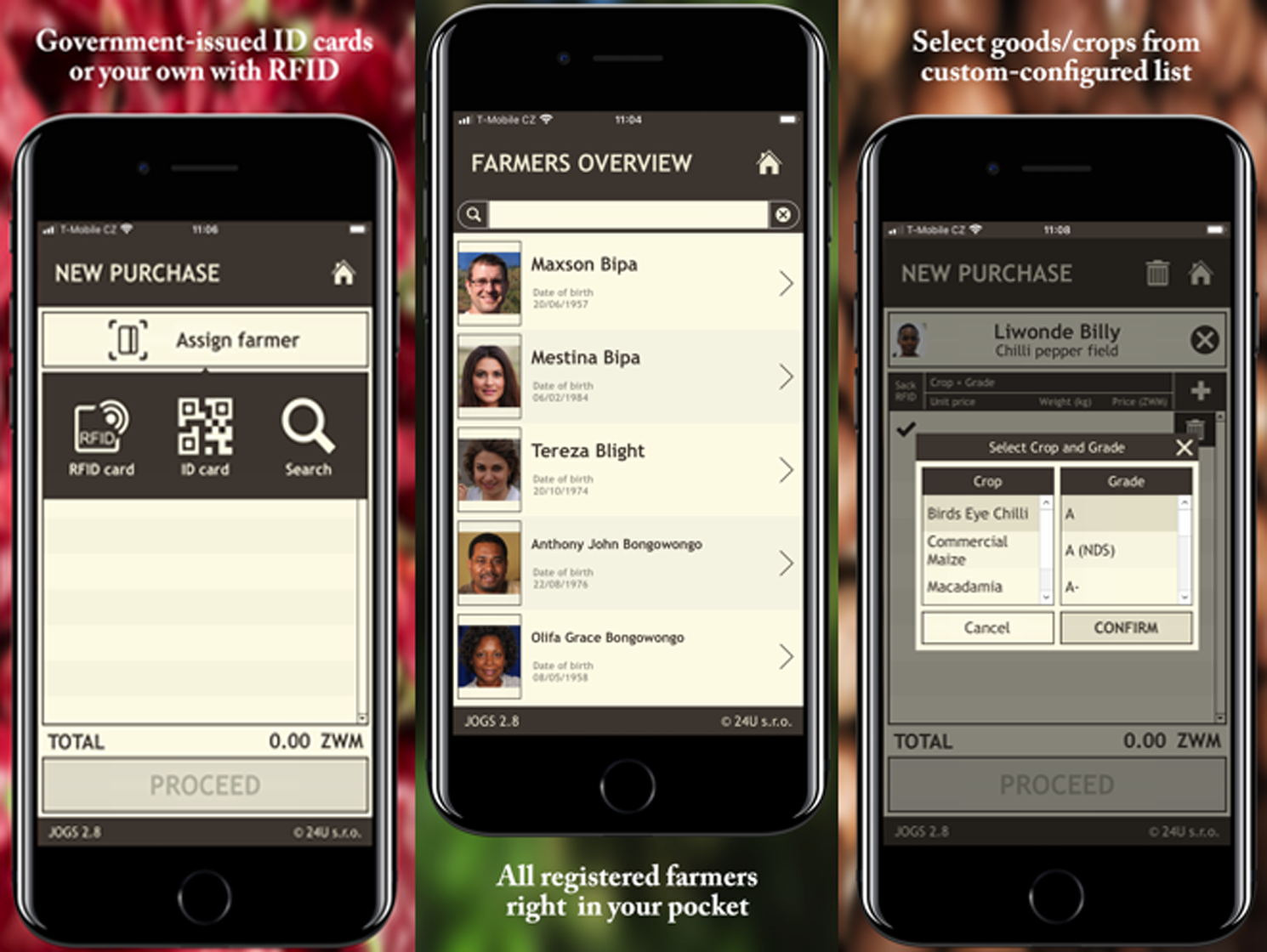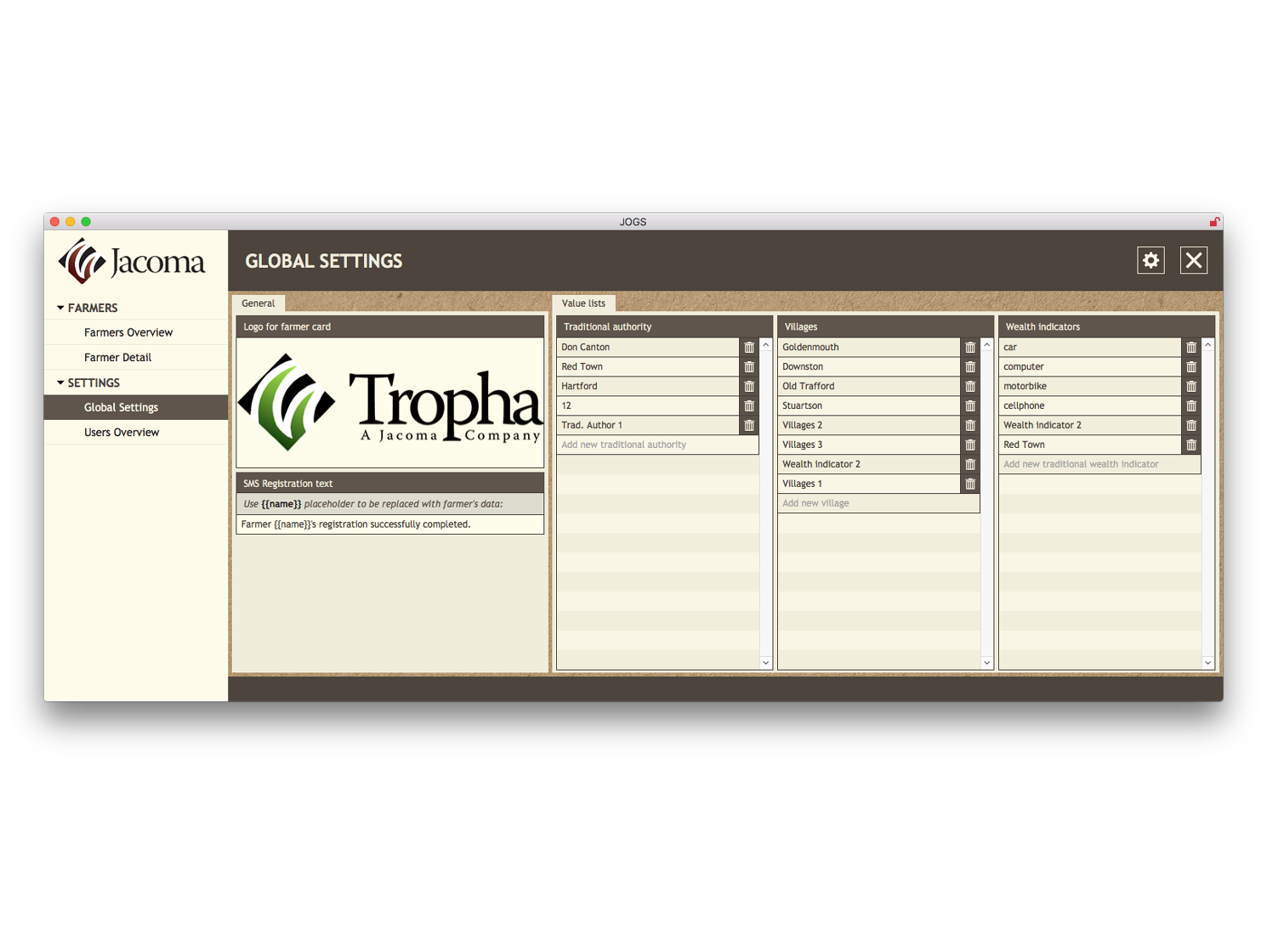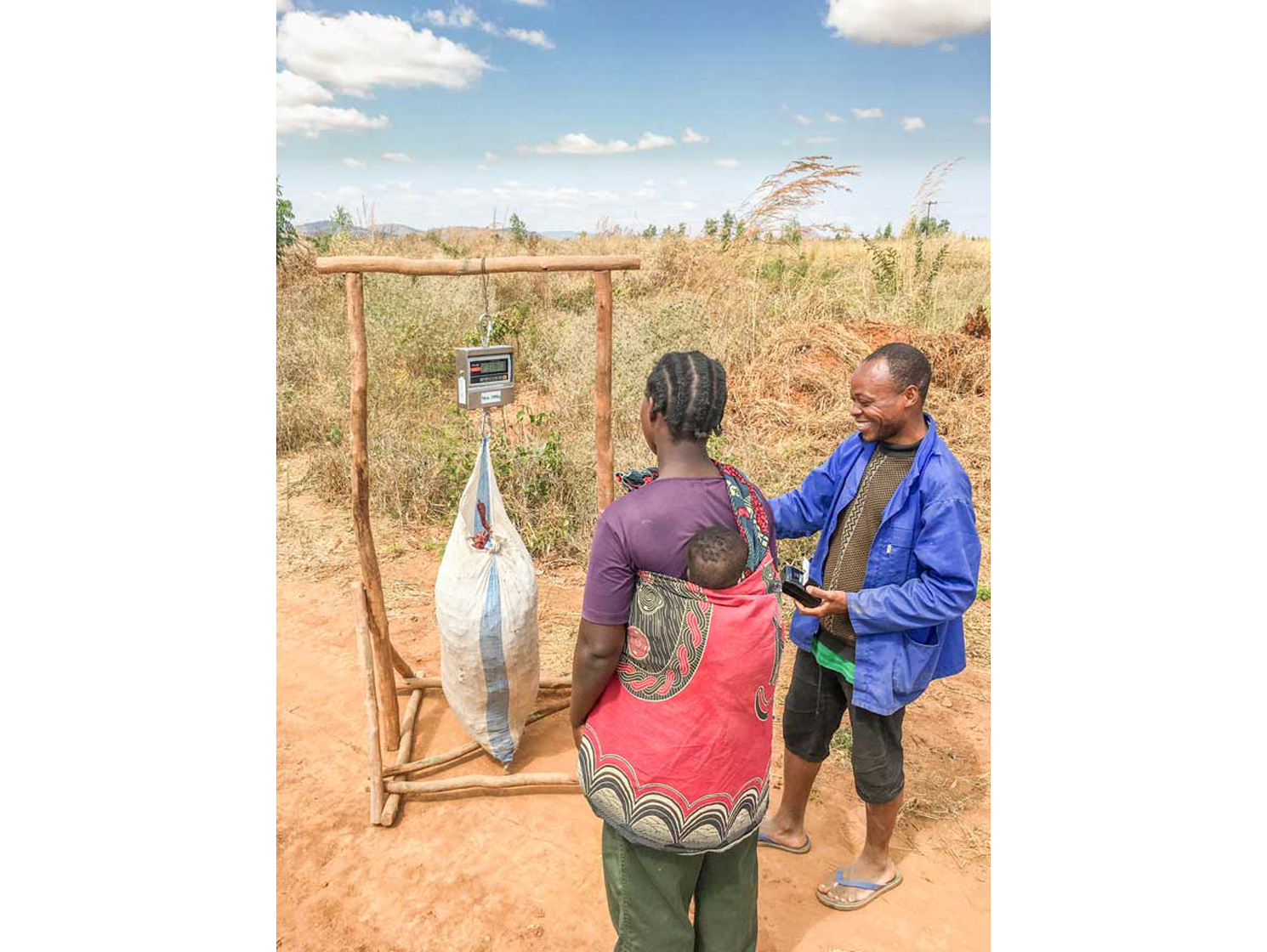 Purchasing crops in Malawi, made fair and efficient
It makes purchasing crops fair and efficient. Using iPhone, digital scale, mobile printer and RFID.
Our solution, combining the FileMaker Platform with mobile hardware technologies, enables Jacoma to enforce fair trade rules and help improve the economic and social situation in the poor African country - Malawi.

Improving Farming in Malawi
Jacoma purchases crops from Malawian farmers and then exports them to the world. Originally there was almost no detailed evidence of this process.

Jacoma's customers demand increased transparency on where our products originate from and who is supplying the product. Jacoma is eager to implement systems which allow them to get to know their farmers better and assist them in implementing improved agricultural practices which in turn result in a cleaner quality product.

So the company decided to create a system that would help them to automate and streamline the whole process and track each sack of crops from the Malawi field to the consumer market.

Developing the System
Jacoma CEO Duncan McDavid turned to 24U as a FileMaker Business Alliance partner. Duncan already knew a bit about the FileMaker platform and was exploring the possibilities, but wasn't aware about its full potential. After a personal meeting in London where HOnza Koudelka his proposal, Jacoma hired 24U to develop the new information system, including a detailed analysis and advisory on selection of the most suitable hardware technologies.

The first version of JOGS, which is the name Jacoma gave to their new system, was ready to be used within a few months, along with all hardware supplied directly to Malawi also by 24U.

At the time of writing this story the system development still continues by adding incremental improvements and new features and JOGS is growing along with the company, just like a carefully fostered crop. 24U maintains the system, keeps an eye on the server it is running on, and provides technical support, even though it's being used over 7000 km far from 24U's offices.