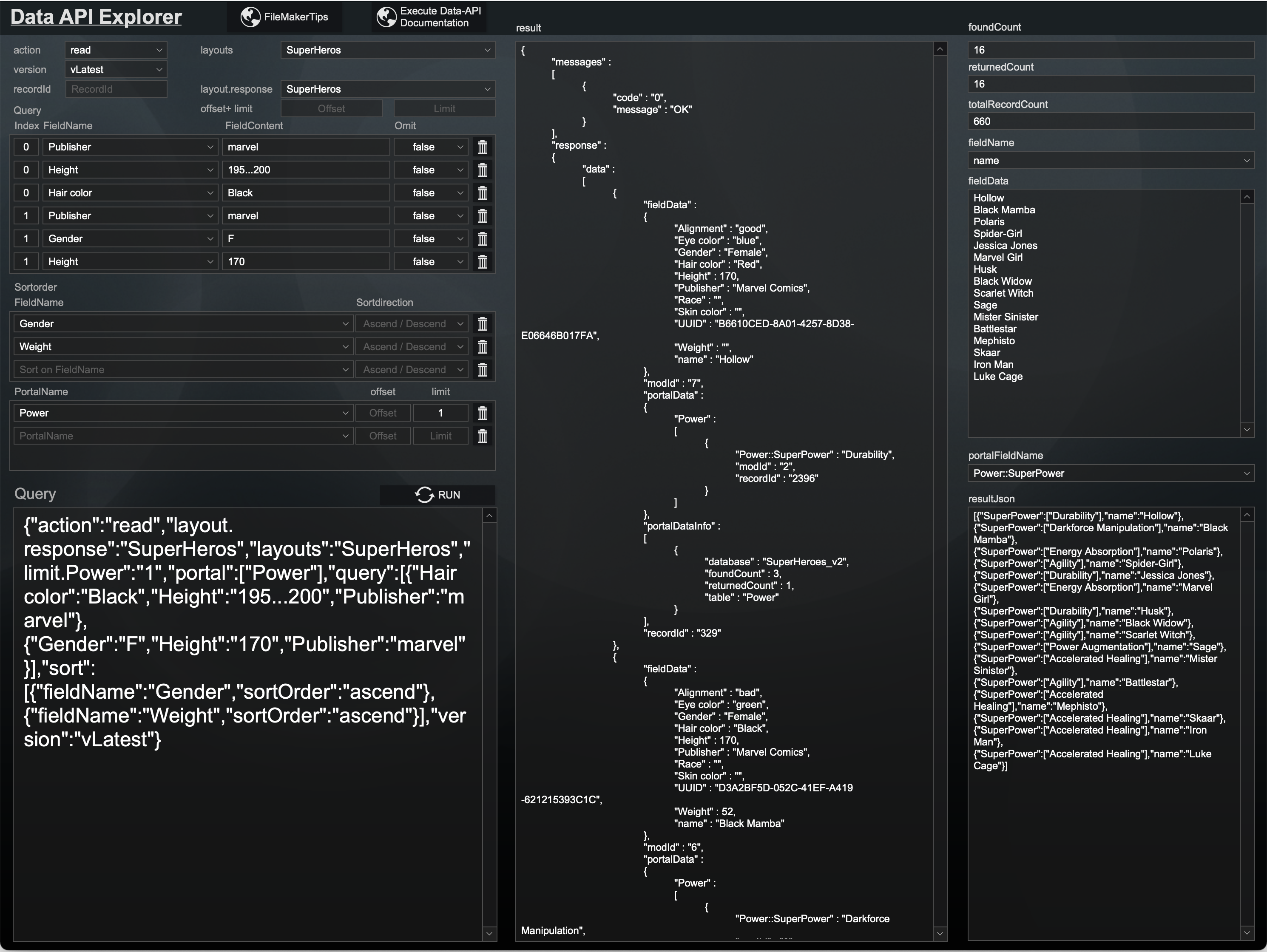 Data API Explorer Add-on
Simple helper to explore databases and create queries for Execute FileMaker Data API.
You only need to import this Add-on and the Add-on will create valuelists of layoutnames, fieldnames, portalnames, which you can use to explore your db.

The script-triggers will automaticaly create valid queries for the Execute FileMaker Data API and show you the results after you clicked on "RUN".

Query-objects created by the Add-on can also be used for the regular Data API.
What's New
1.8 Added example-calculation to create payload for POST into DataAPI and solved bugs introduced with version 1.7