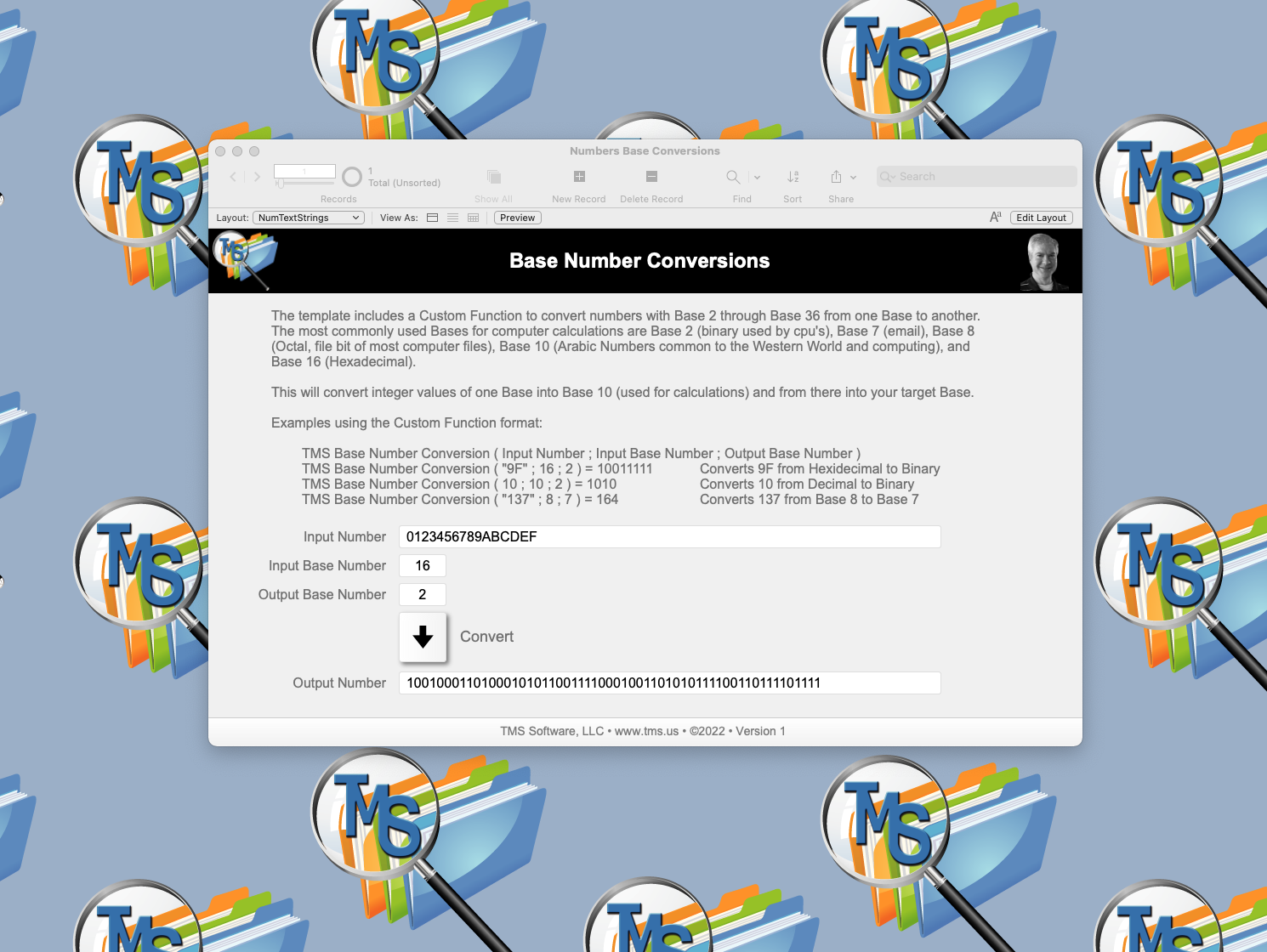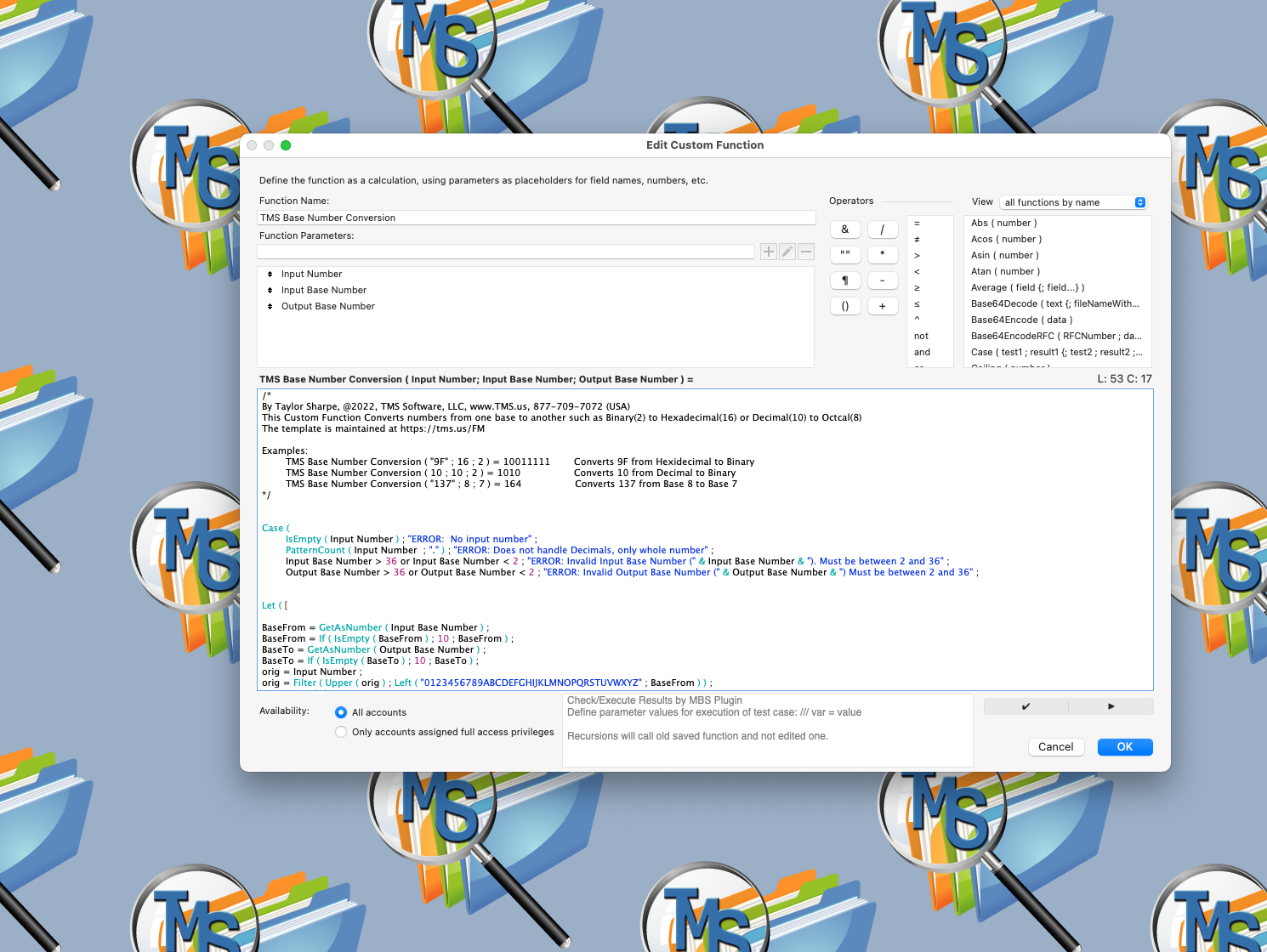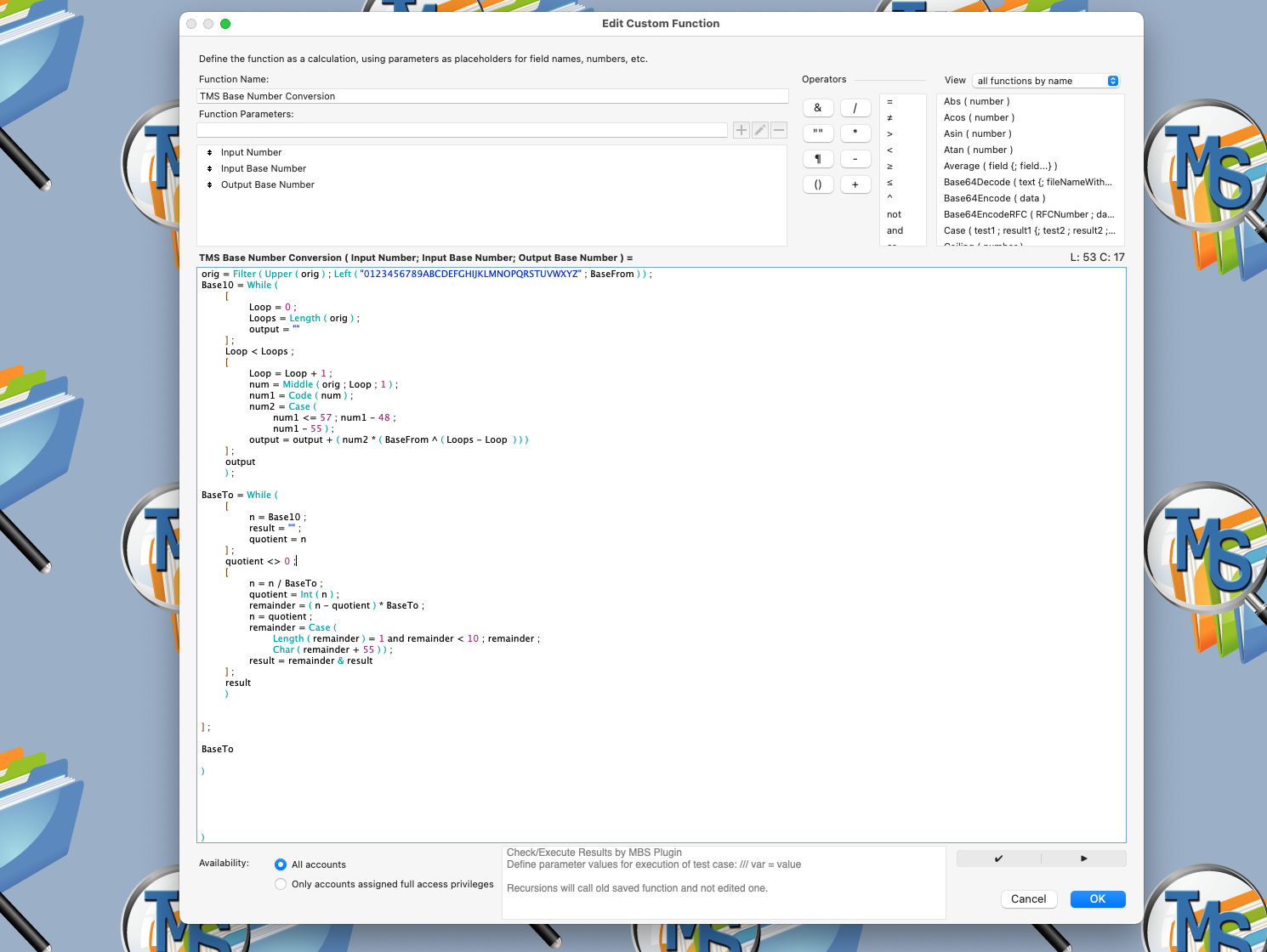 Base Number Conversion Custom Function Extension
FileMaker Template with a Custom Function for Base Number conversions (eg, binary to hex to base 8).
The extension includes a Custom Function to convert numbers with Base 2 through Base 36 from one Base to another. Commonly used Base #'s for computers are Base 10 (common Arabic), Base 2 (binary), Base 7, Base 8 and Base 16 (Hex).