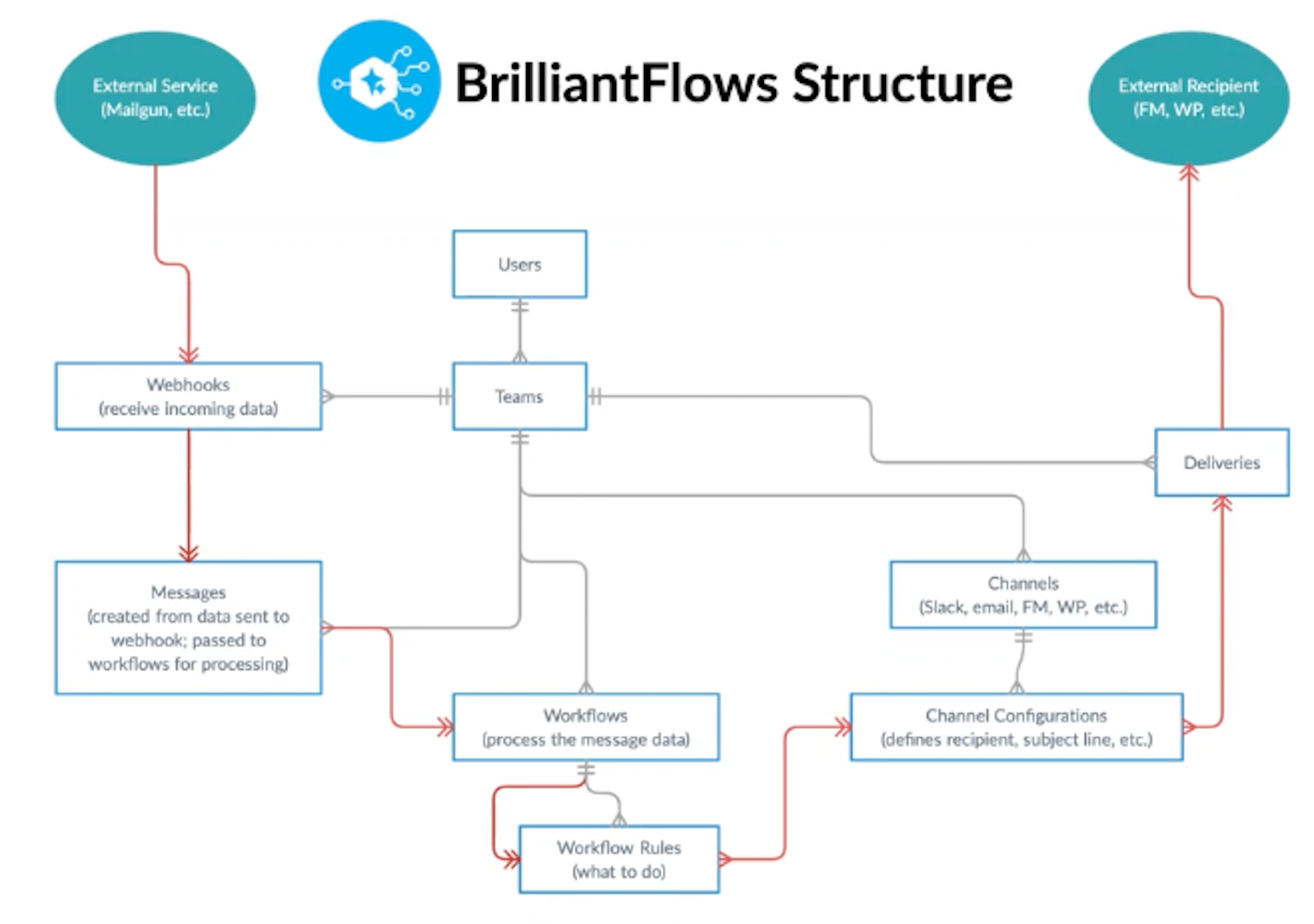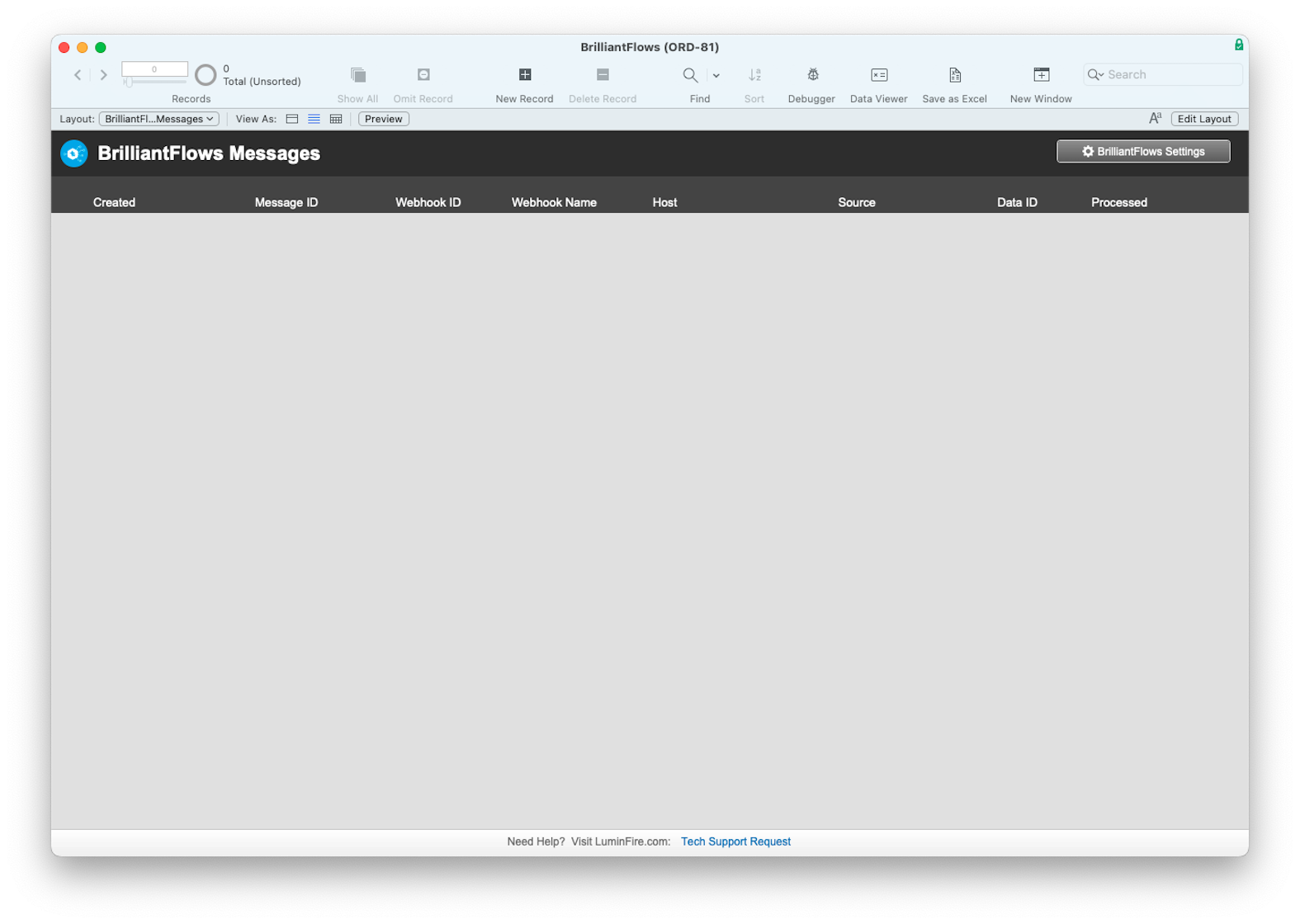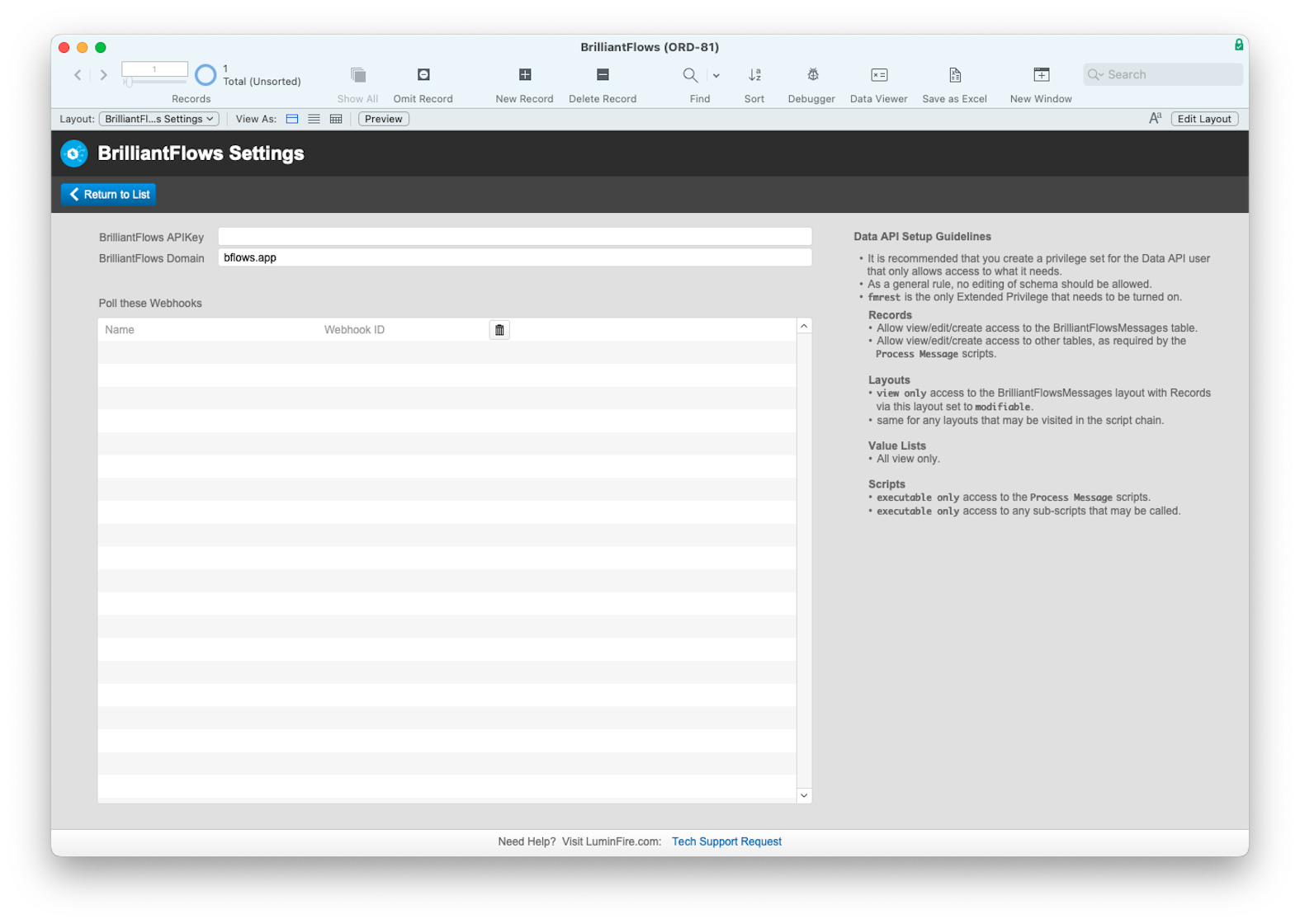 Build custom data flows and integrate with external services
BrilliantFlows makes live service integration of workflows with multiple services and API connectors.
BrilliantFlows makes live real-time service integration and automation of workflows with multiple services and external API connectors. Working with fmFlare, BrilliantFlows makes integrations easier and maintainable using standard FileMaker scripting.

Here are some of the features of BrilliantFlows:
Push via FileMaker Data API (optionally call script)
Pull or poll via fmFlare
Email sending
SMS
Webhooks
Long-term store to AWS S3->Glacier
ODBC/ESS: push to BSync, require subscription there
Works with BrilliantSync/BrilliantGateway
Failure notification
No limit of API calls or flows

BrilliantFlows is an event engine/queue receiving them and performs specified actions. Current services include MailChimp, Twillio, MailGun, and WooCommerce with more being added every day.

BrilliantFlows reliably receives webhooks and makes them available to FileMaker. It's like a real-time courier service delivering information right when it is available. BrilliantFlows is fully customizable and can be HIPAA compliant with high security standards.

Contact LuminFire to decide if BrilliantFlows might make implementing your next project easier.