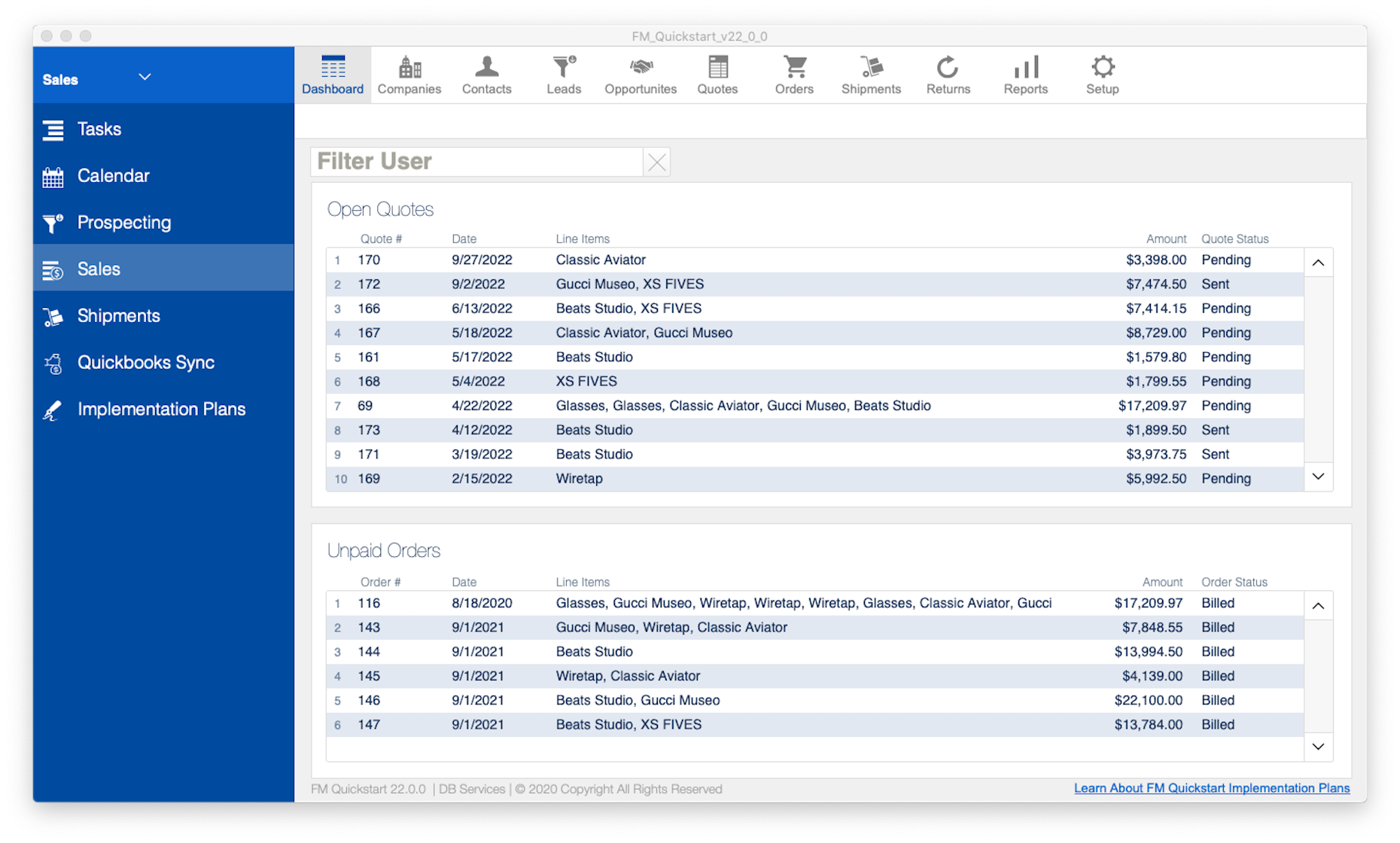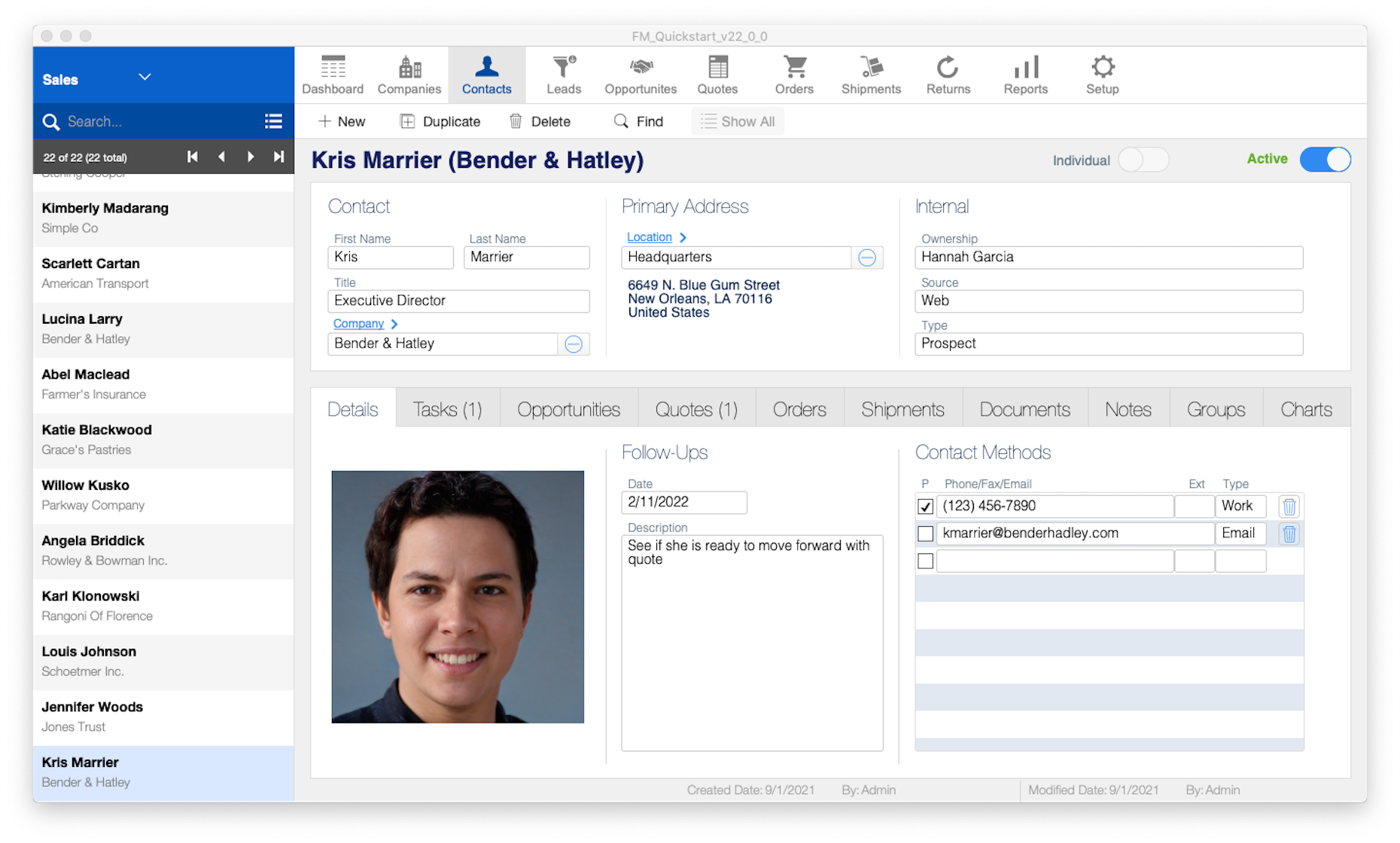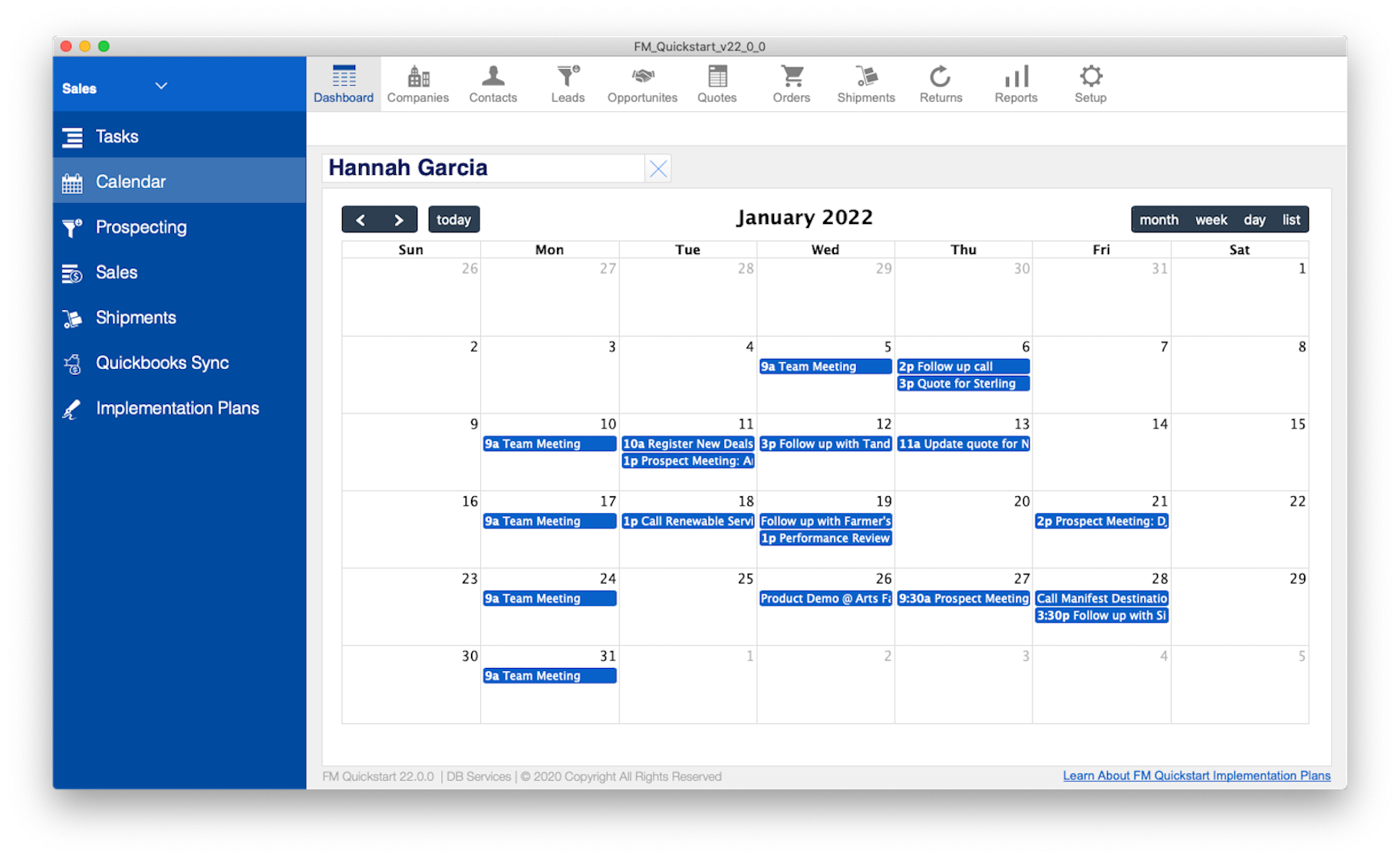 A free FileMaker ERP template that works in minutes
A free FileMaker ERP template that includes locations, documents, quotes, orders, and more.
FM Quickstart is a free ERP template, custom-built by a team of certified FileMaker developers, which is designed to use the latest version of FileMaker. With this template, you receive a free ERP in minutes that is fully customizable.

This template can be used right out of the box, or it can be customized to meet your unique business needs.

This template is great for all levels of FileMaker users. Whether you are a beginner looking to have a simple ERP solution in minutes, or an experienced developer wanting to customize the template further, FM Quickstart provides a great basis for your ideal ERP!

What's New
Unlocked version of FM Quickstart built by a team of certified developers. Includes ability to manage companies, contacts, and locations with a new user experience. New features include: Leads and Opportunities modules, QuickBooks Online integration, and iOS compatibility.