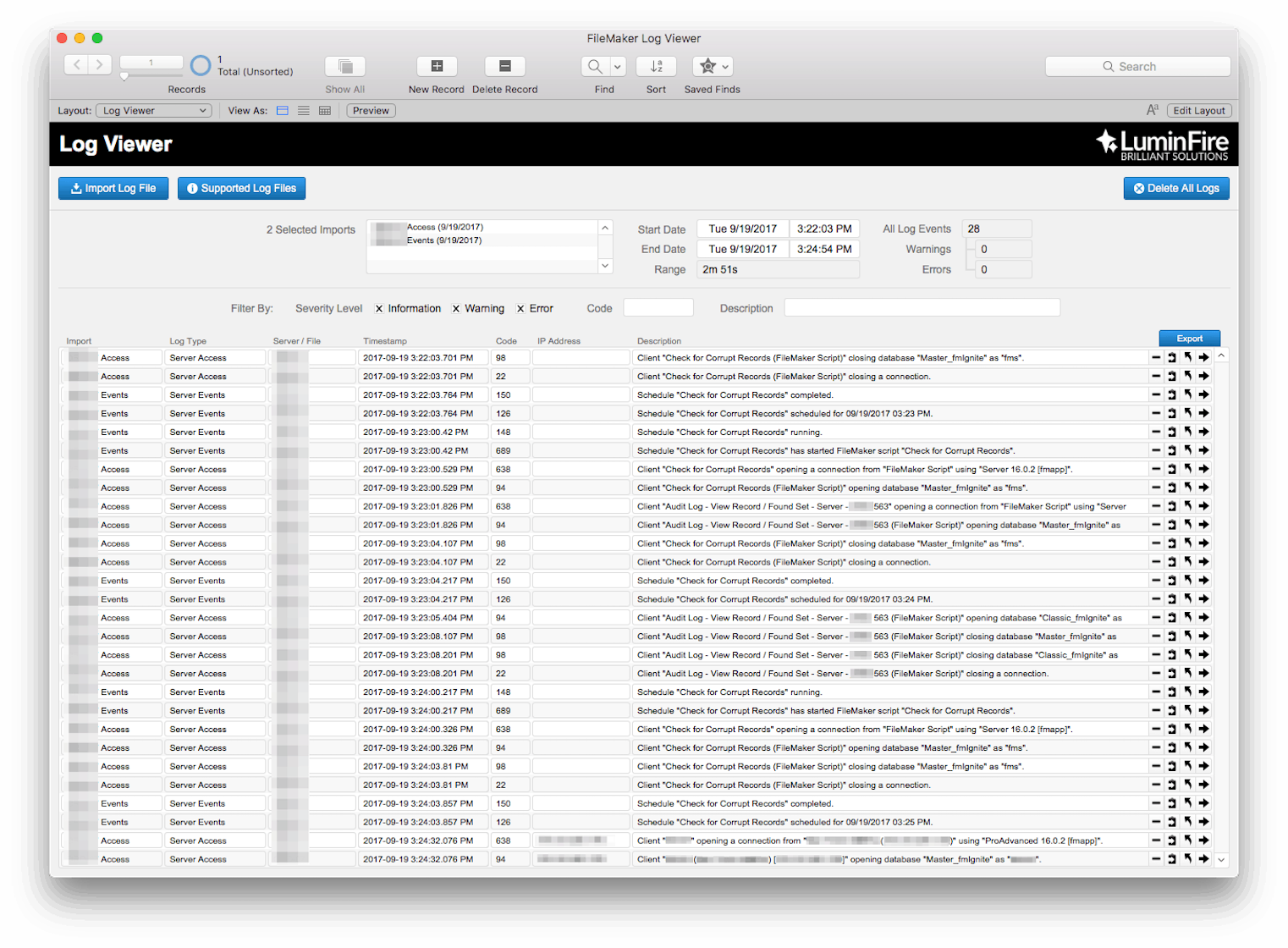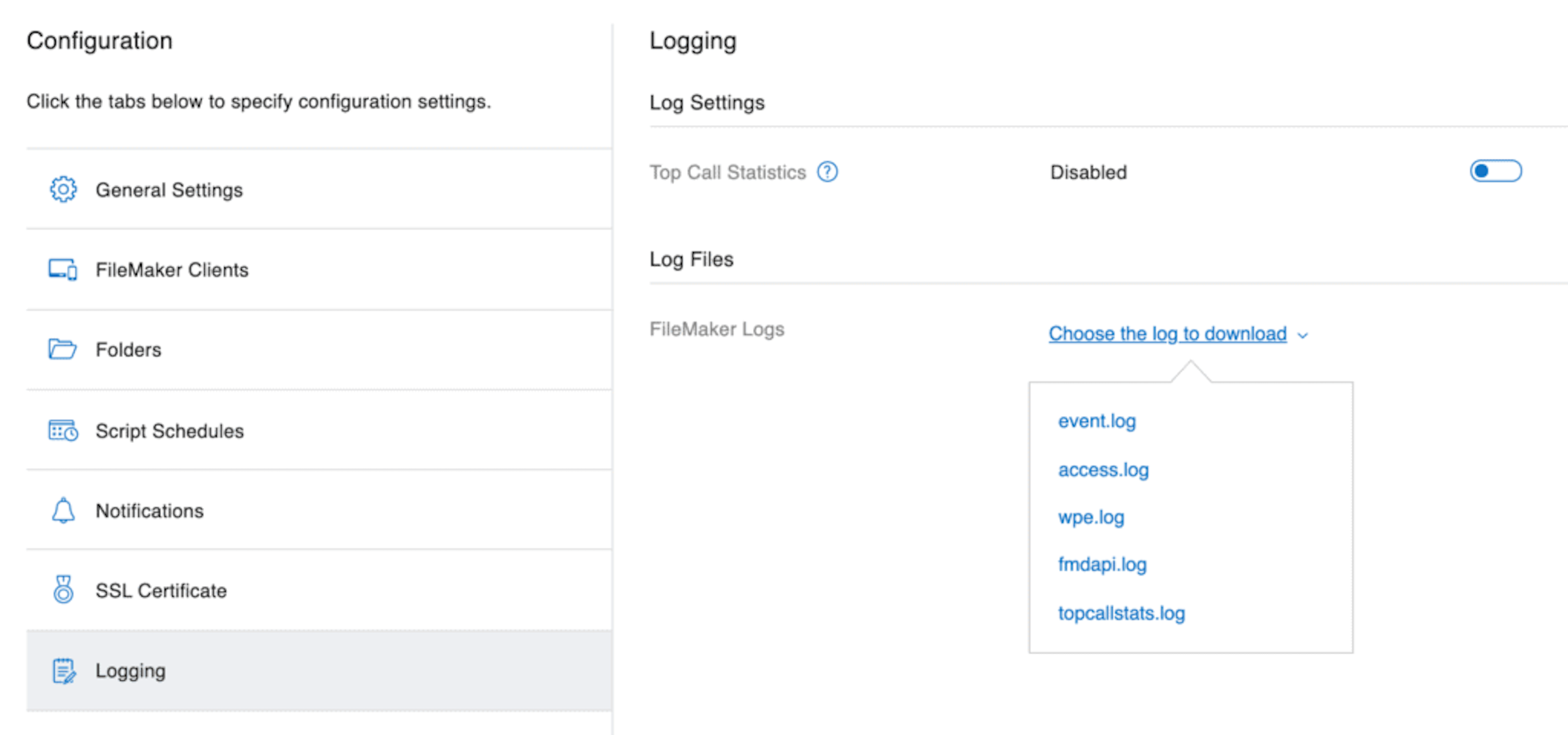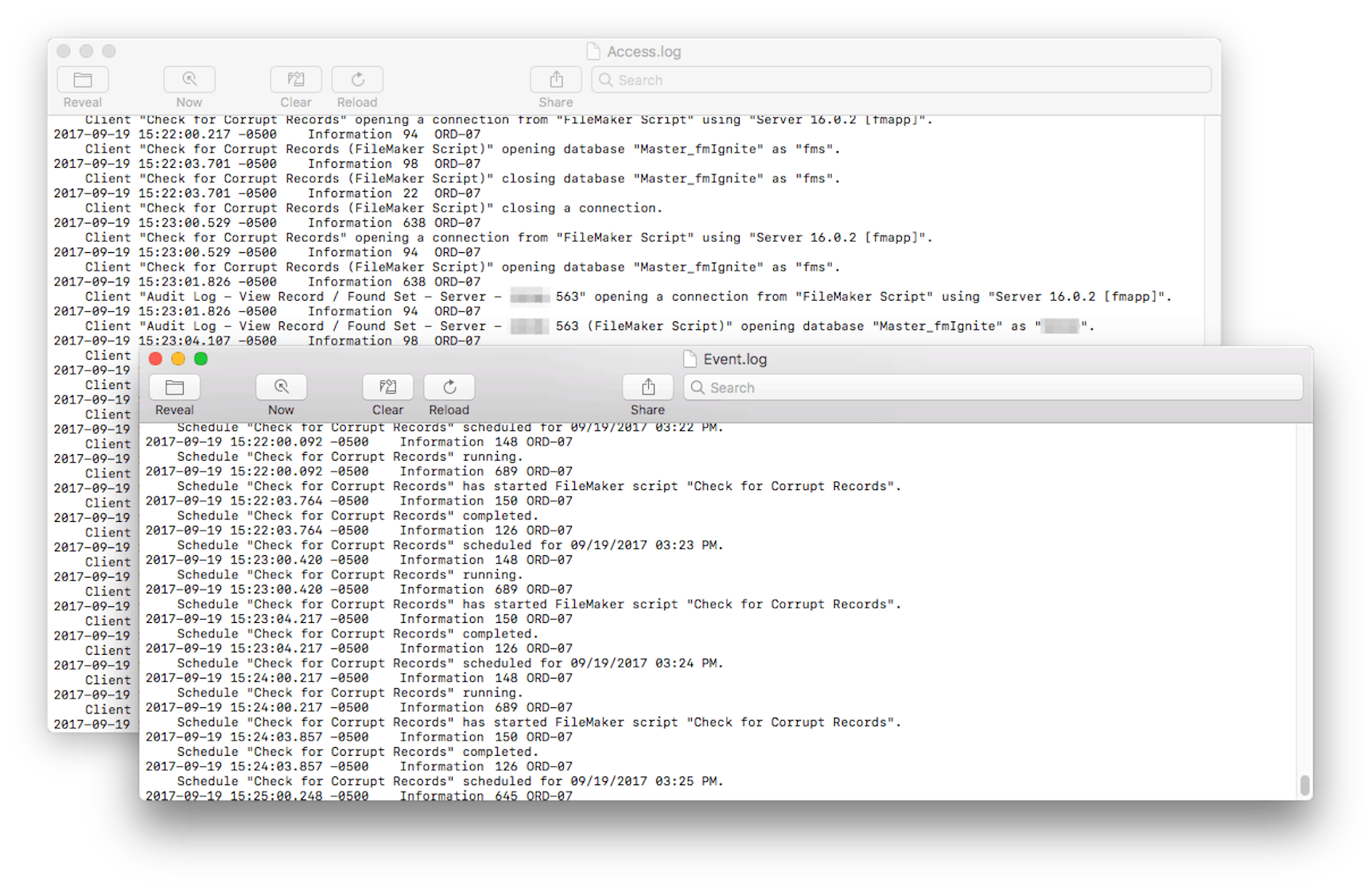 Easily compile and search FileMaker log records
This tool allows you to easily search FileMaker log records to assist with server troubleshooting.
FileMaker Server produces several log files, and FileMaker Pro generates at least a couple as well. Below is a partial list, and contains the ones most commonly used:
* Access.log (FileMaker Server) – Contains all connections and disconnections from clients.
* Event.log (FileMaker Server) – Contains file open / close events, script errors, scheduled server script run times, etc.
* wpe.log (FileMaker Server) – Contains events related to the Web Publishing Engine.
* Recover.log (FileMaker Pro) – Results from a file recovery performed by FileMaker Pro.
* Import.log (FileMaker Pro) – Results from a schema copy / paste (or import) operation.

Log files can be downloaded from FileMaker Server by going to Configuration > Logging. There is no longer any built-in tool to view logs within the FileMaker Server admin console.

With LogViewer you can easily:
* View multiple log files at once (and not just the ones FileMaker Server allows).
* Dial in a date / time range to the second (instead of to the day).
* Access log entries older than 15 days.
* Easily export the currently viewed data to any format FileMaker supports.
* Filter by √ Severity Level √ Code and √ Description.
* View warnings and errors with color coding.
* Get a quick count of warnings and errors.
* Hover over Code for a description (especially useful for Import.log).