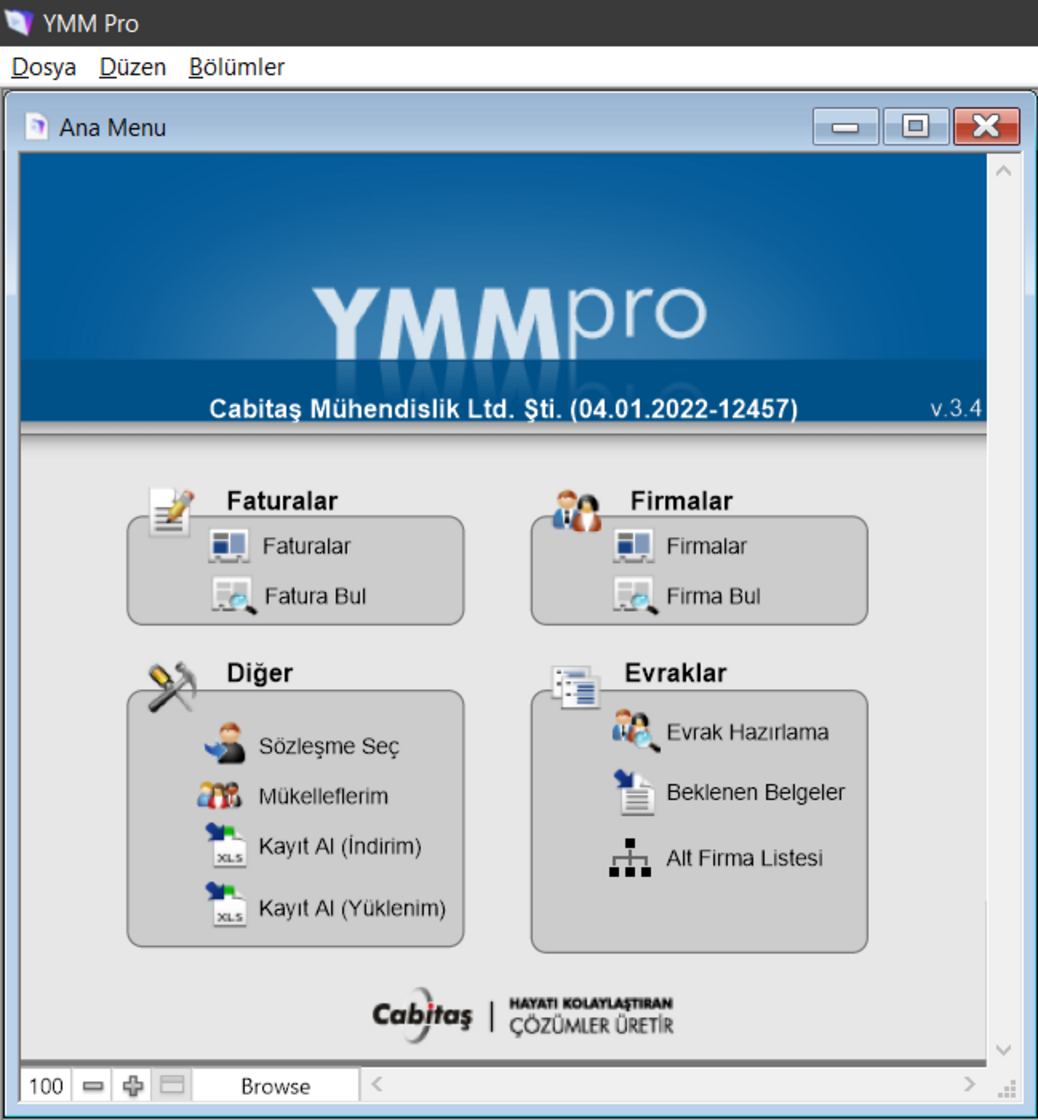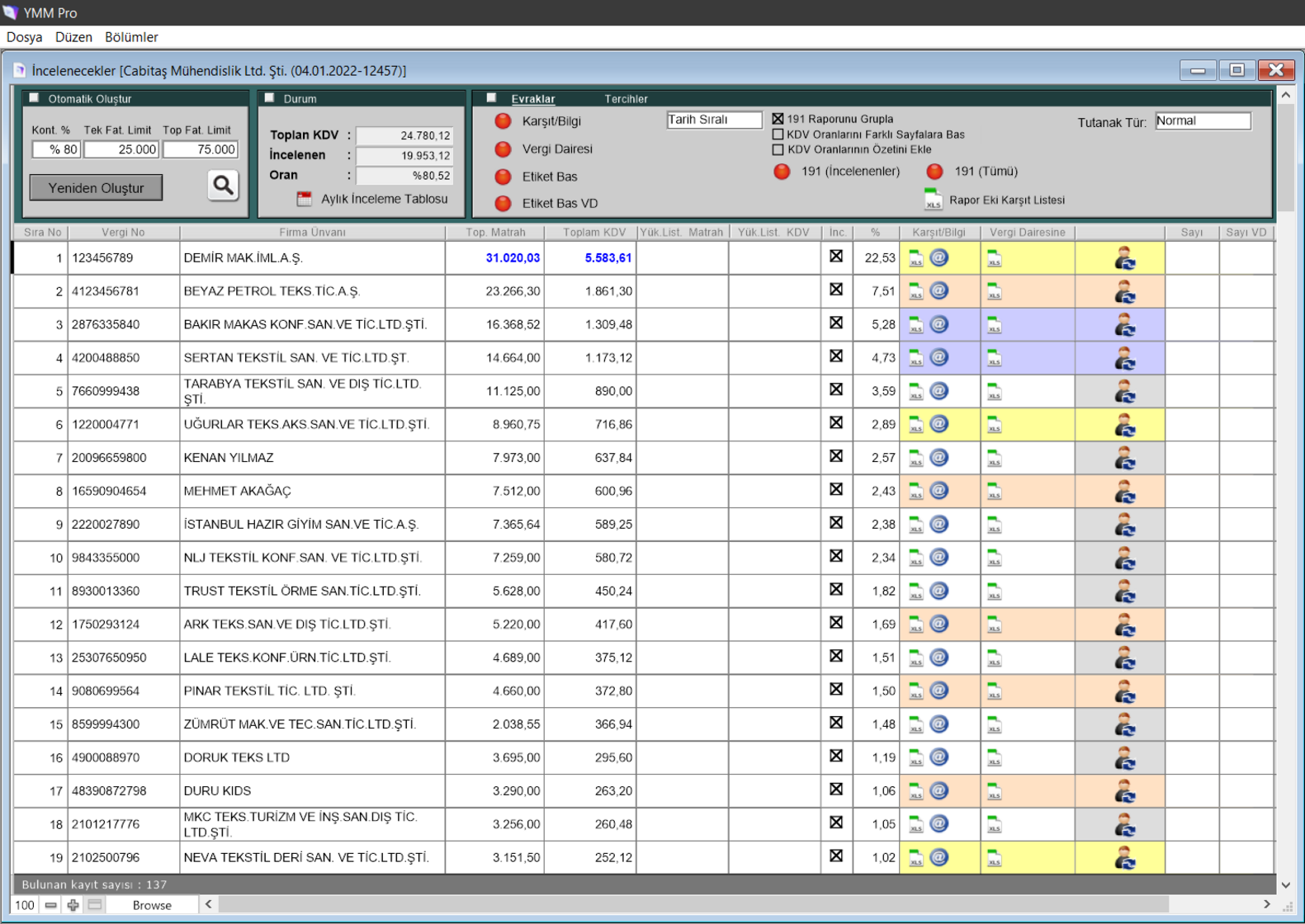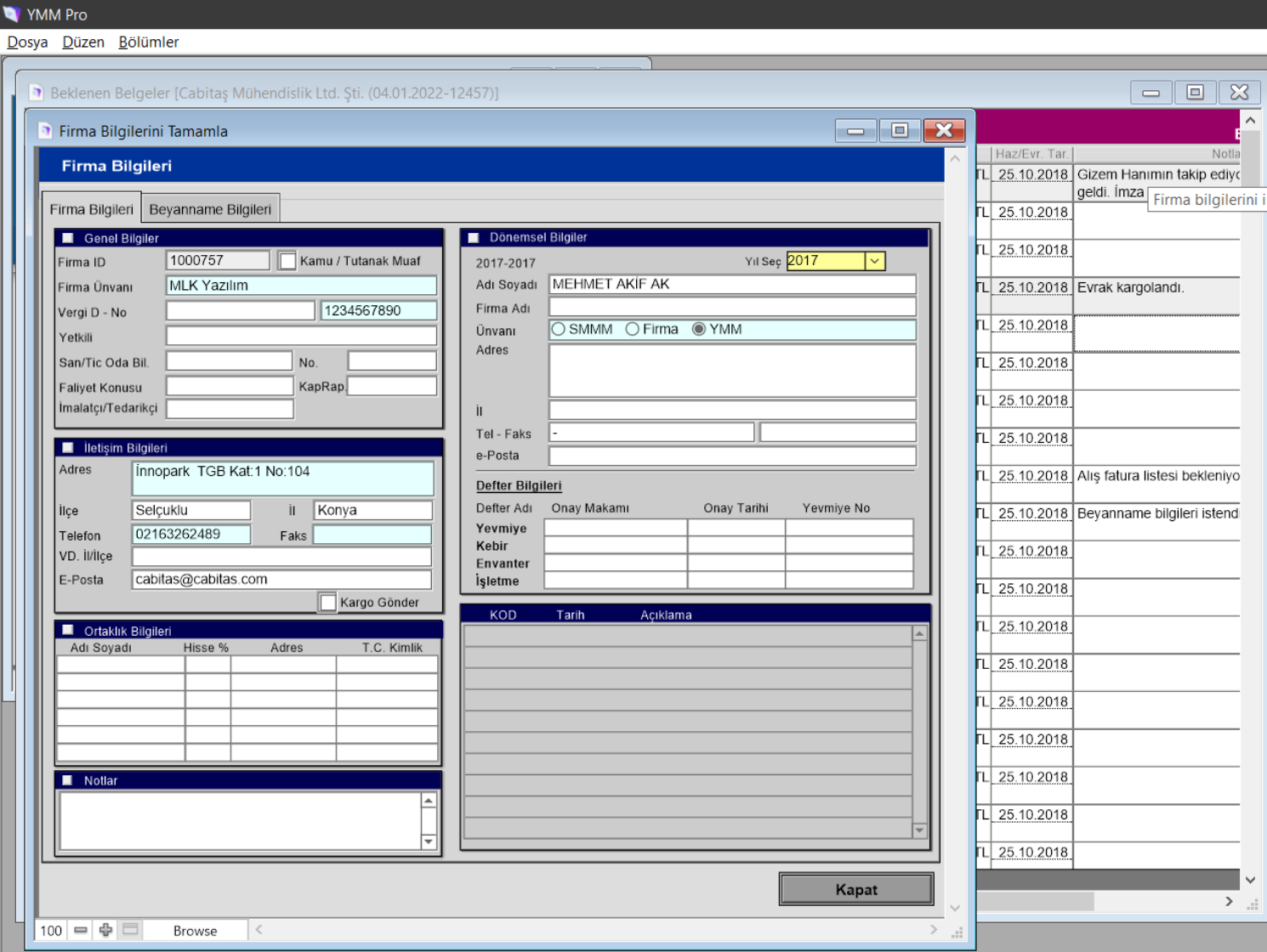 Certified Public Accountant Software
Automate inspection reports with YMMpro designed for certified public accountants (CPA).
Effortlessly navigate the world of tax audits with YMM Pro!

YMM Pro offers all the functions that certified public accountants need for tax audits in one place. With automatic preparation, customizable printing formats, and quick and easy use, YMM Pro makes your accounting operations more efficient while also saving you time and cost. YMMpro is the best time saver program for certified public accountants. Upload the invoice file to the system and voilà! Cross Audit is ready to launch. Try it out and see the difference!

With YMM Pro, you can streamline your tax audit process and focus on what really matters - growing your business. Say goodbye to the hassle of manual preparation and hello to the ease and efficiency of our all-in-one software solution. Join our satisfied users today and experience the power of YMM Pro for yourself!

Vergi incelemelerinde güçlü yanınız YMM Pro!

YMM Pro, yeminli mali müşavirlerin KDV İade ve tam tasdik incelemelerinde ihtiyaç duydukları tüm işlevleri tek bir yerde sunar. Otomatik tutanak/bilgi yazısı hazırlama, özelleştirilebilir formatta yazdırma, hızlı ve kolay kullanım…

YMM Pro ile muhasebe vergi incelemelerinde zaman kaybı yaşamadan işlemlerinizi tamamlayabilirsiniz. Programın özellikleri arasında aylık firma veya genel bazda inceleme raporları, tedarikçi incelemeleri, altın altı firma incelemeleri, kargo etiketi hazırlama işlemleri gibi pek çok işlem bulunuyor. Ayrıca program, farklı sözleşmeler, mükellefler ve dönemler gibi tüm incelemelerinizi tek bir dosya altında saklama imkanı sunuyor. Otomatik yedek alma özelliğiyle verilerinizin güvenliğini sağlar ve işlerinizi hızlandırarak verimliliğinizi artırır. Ayrıca program sayesinde, iş yükünüzü azaltarak maliyetlerinizi de azaltabilirsiniz. Kullanımı kolay bir arayüze sahip olup, işlemlerinizi hızlı bir şekilde yapabilmenizi sağlar. Ayrıca, yazılımın güncellemeleri düzenli olarak yapılır ve size her zaman en son özellikleri sunar. Bu özellikleri sayesinde Türkiye'nin dört bir yanındaki mali müşavirlere destek veren bir programdır.


YMM Pro ile vergi inceleme sürecinizi hızlandırın ve gerçekten önemli olan şeylere odaklanın - işinizi büyütmeye. Manuel hazırlama zahmetine elveda deyin ve hepsini bir arada sunan yazılım çözümümüzün kolaylığı ve verimliliğiyle tanışın. Bugün memnun kullanıcılarımıza katılın ve YMM Pro'nun gücünü kendiniz deneyimleyin!

Vergi incelemelerinde güçlü yanınız YMM Pro!
What's New
Turkish is supported to! Program Türkçe destek vermekte!