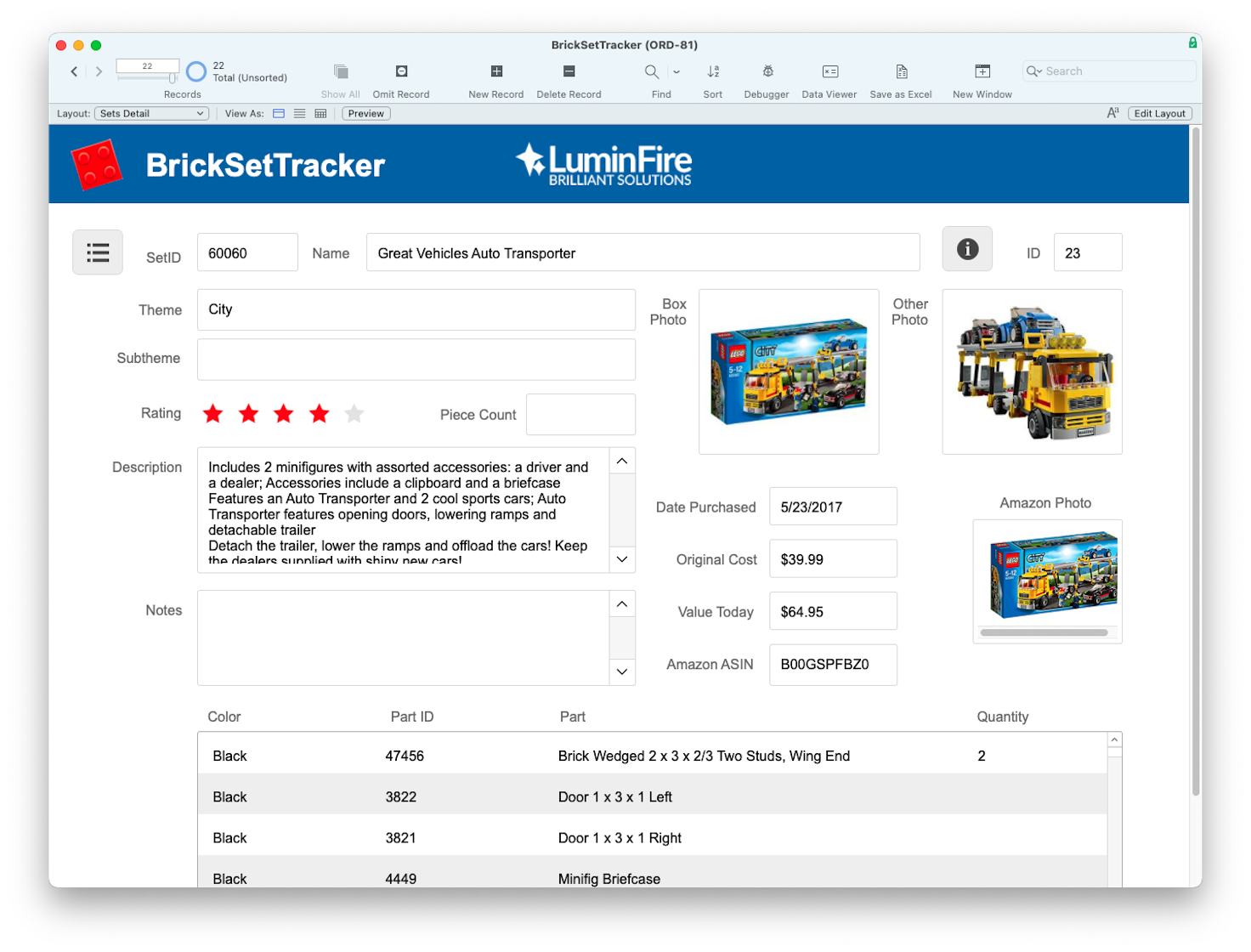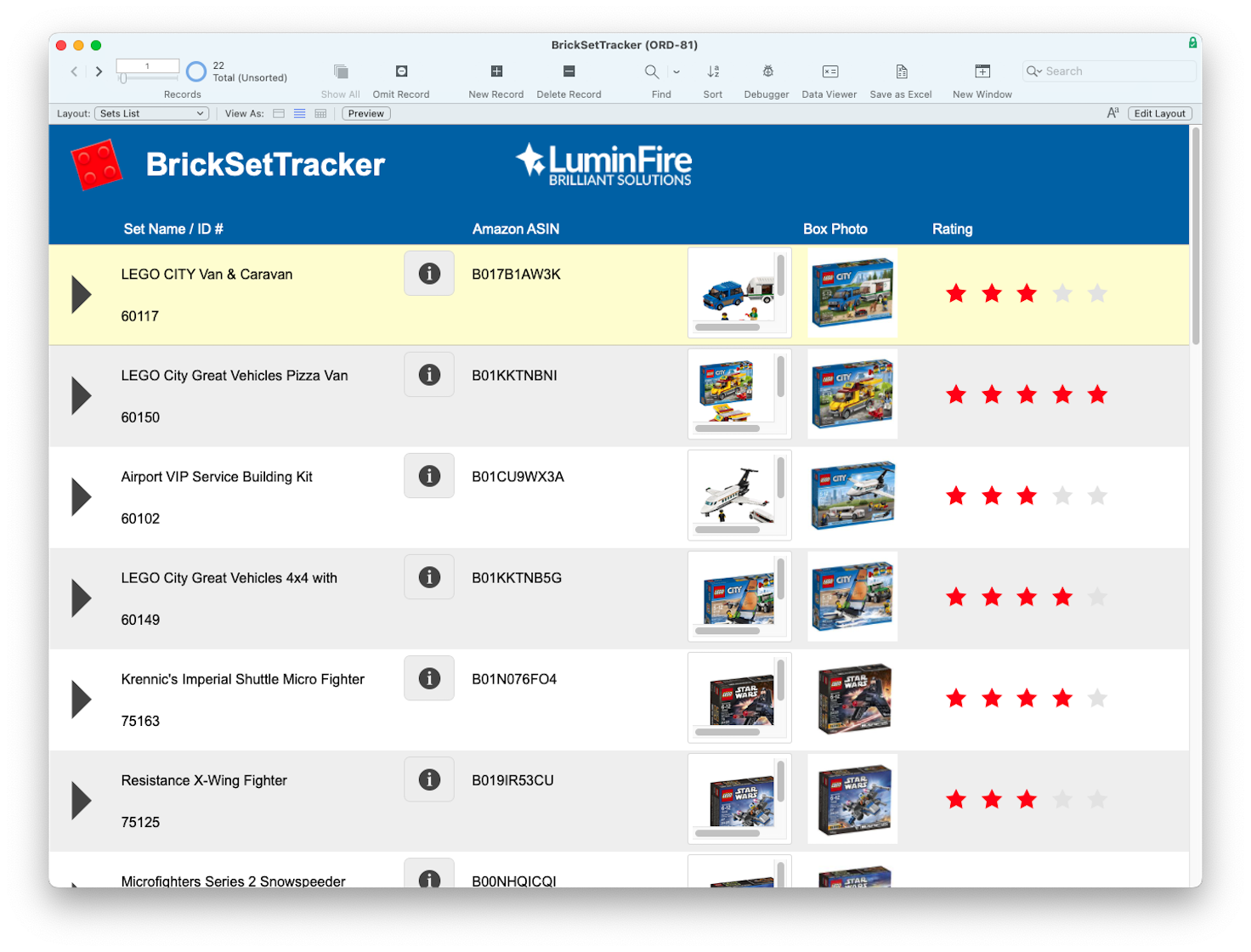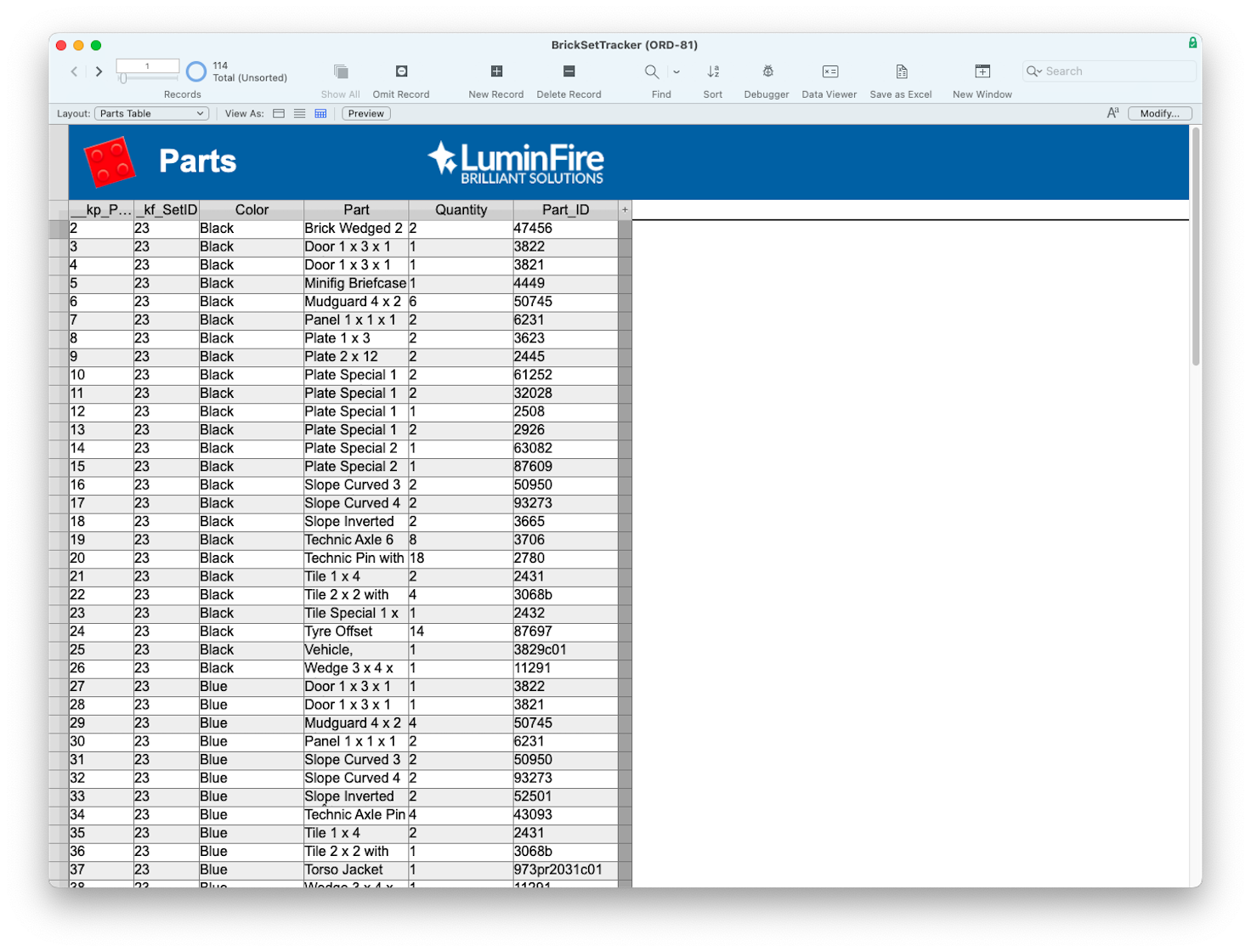 FileMaker 101 – Build a Custom App to Track LEGO Brick Sets
Organize and track your LEGO brick sets while learning the power of FileMaker Pro.
Do you have too many LEGO building sets and no organized way to keep track of them? This app allows you to do that. This app also provides a great introduction to the basic building blocks of programming and making use of the FileMaker Workplace Innovation Platform to make your business more effective, productive, and profitable.