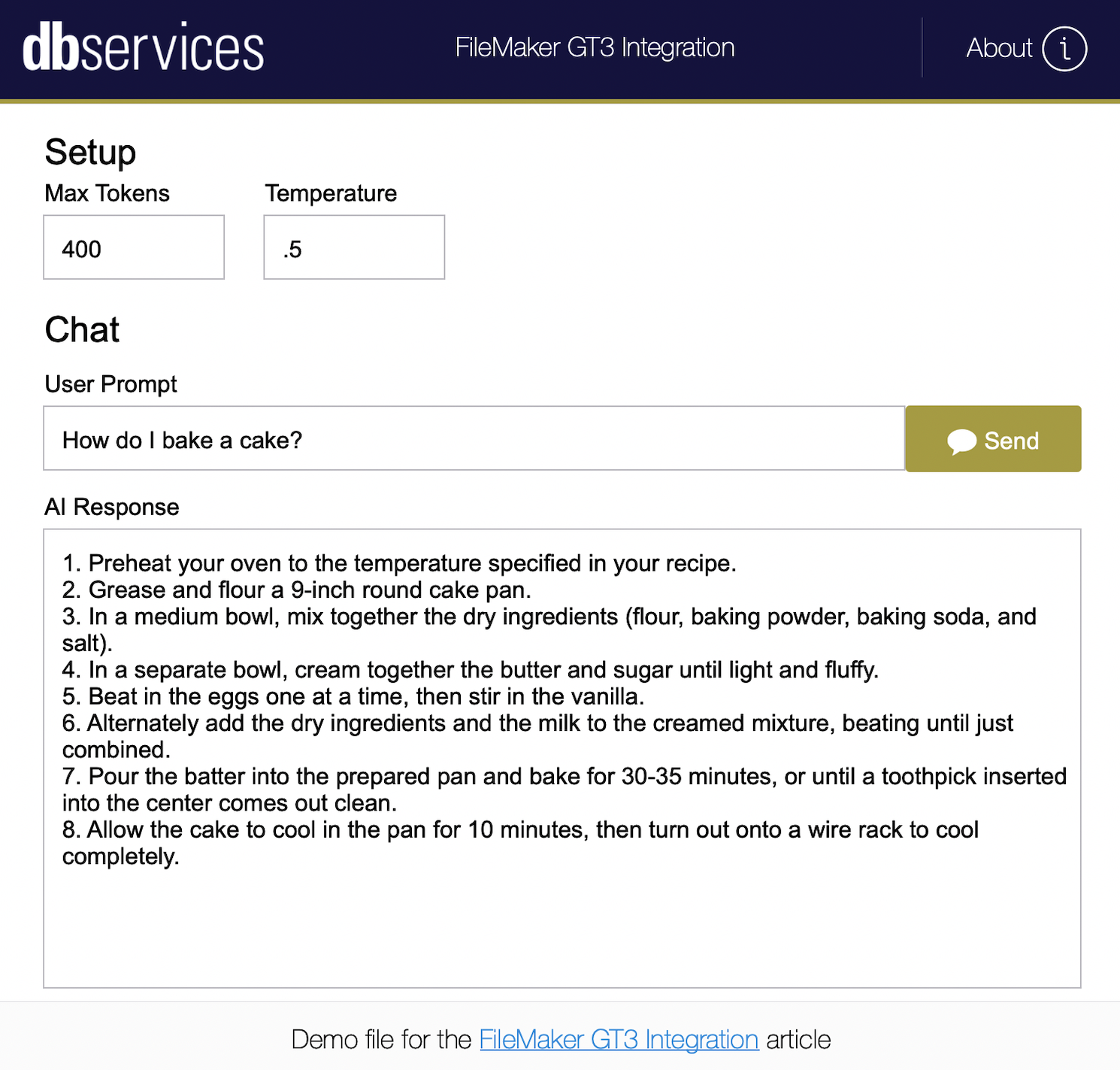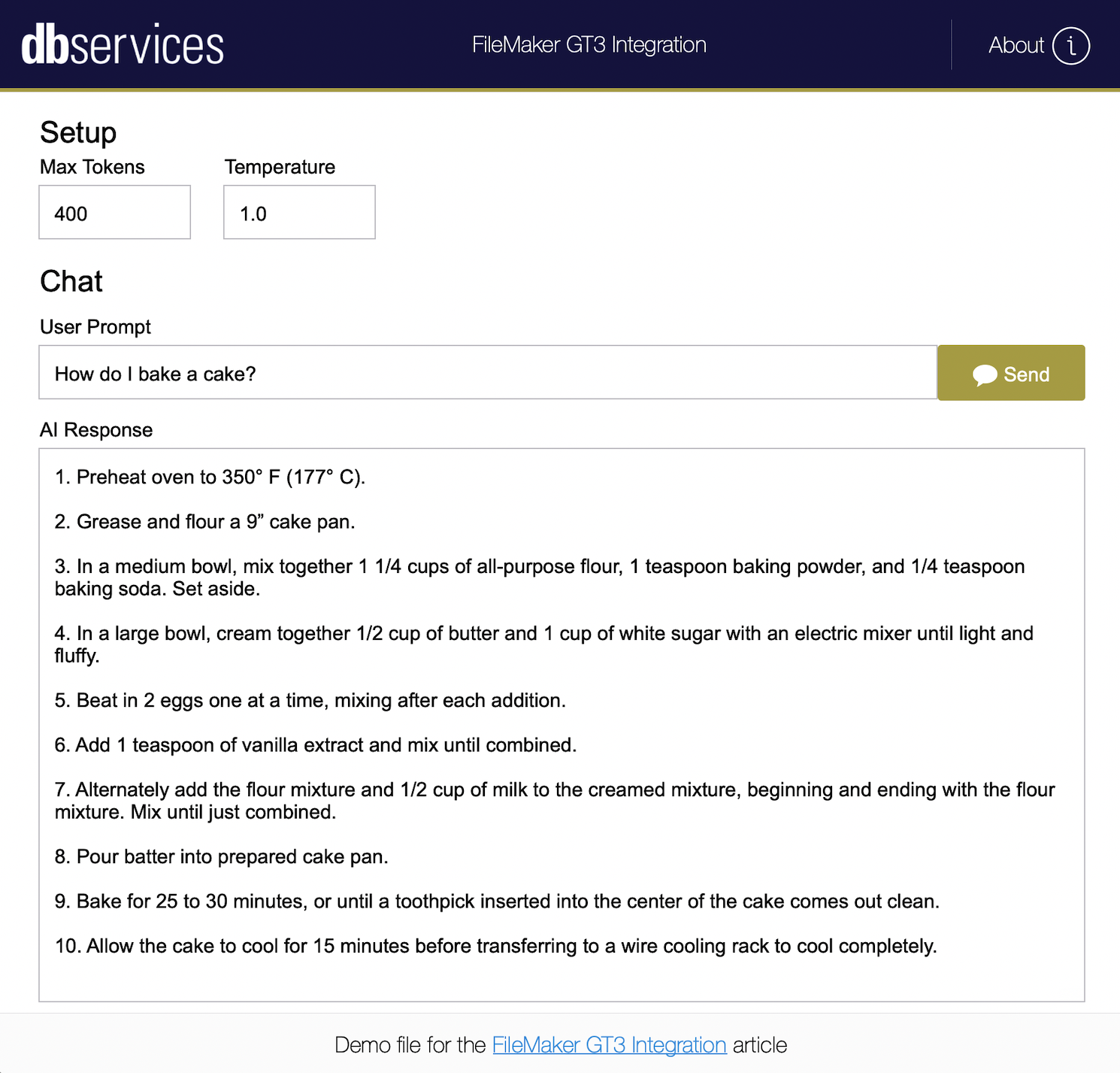 Integrate ChatGPT with FileMaker
Learn how to integrate ChatGPT with your FileMaker solution.
The latest entry into the Artificial Intelligence scene is OpenAI's ChatGPT. ChatGPT (Generative Pre-trained Transformer 3) is a language model designed to produce conversation-style results for its users. Because of its conversational nature, a ChatGPT integration with your FileMaker solution has the potential to increase your automation and efficiency without sacrificing the human-like feel.