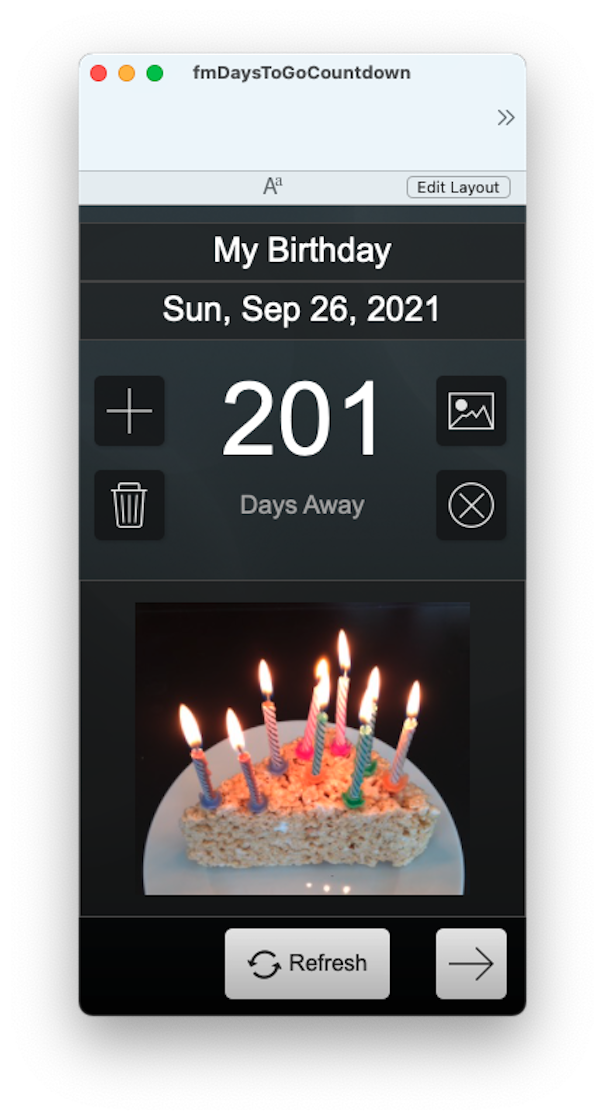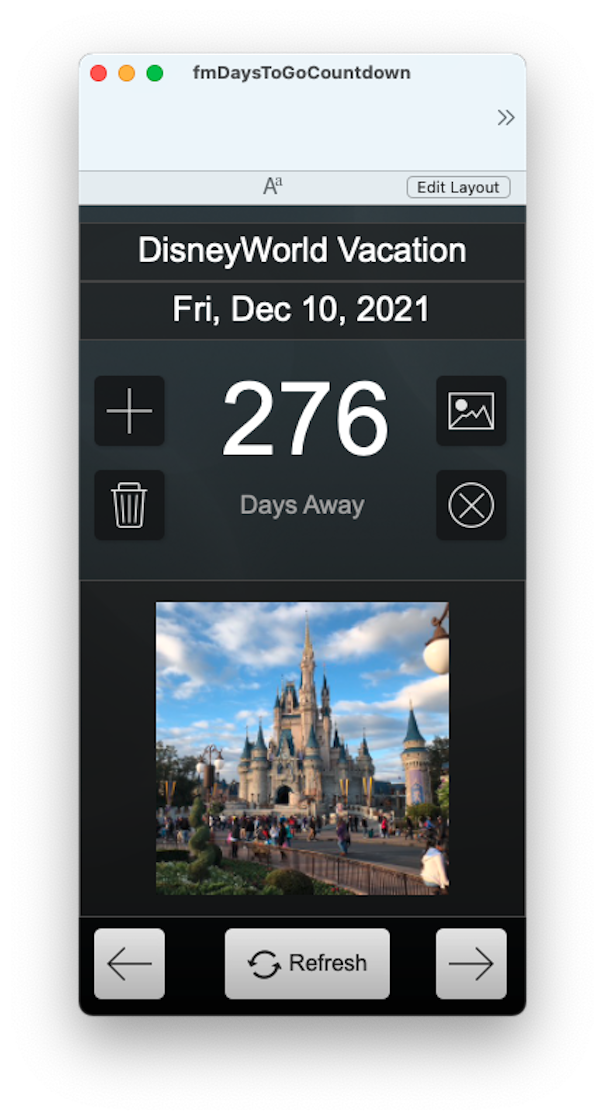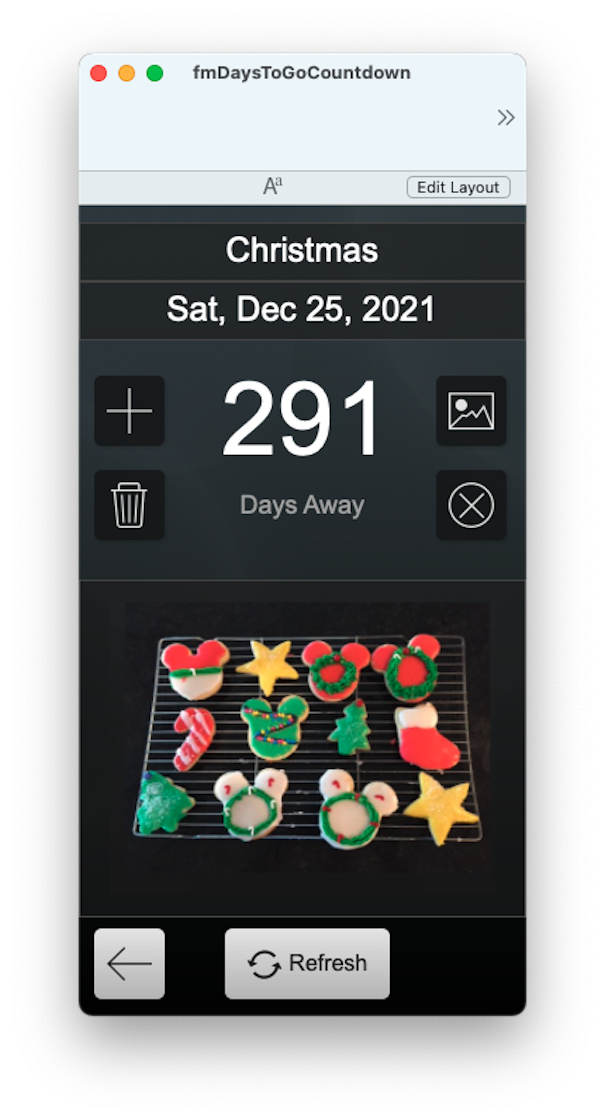 Countdown the days to a special event
This app, designed for the iPhone, is a great example of how to track the days to a special event.
Part of the fun of going on a vacation, celebrating a birthday/anniversary, enjoying Christmas or any special event in your life is the anticipation of it and preparation for it. Knowing how far it is away and counting down to the day you leave, see your friends, or open your gifts can be a lot of fun.

DaysToGo is a free app for your iPhone or iPad created using FileMaker. FileMaker Go is an iOS mobile app that enables anyone with FileMaker to create and deploy apps easily. FileMaker Go has been downloaded more than 4 million times on the Apple app store.

Using the app is simple. To create a new event click on the + sign. Enter the title and the date. Then tap on the photo area to insert a photo from your Photo Library or take a new one. At the bottom of the screen, tap on Refresh to show the days until your event or the left/right arrows to go through different events. You can delete an event by tapping the trash can and exist the app by tapping the X.