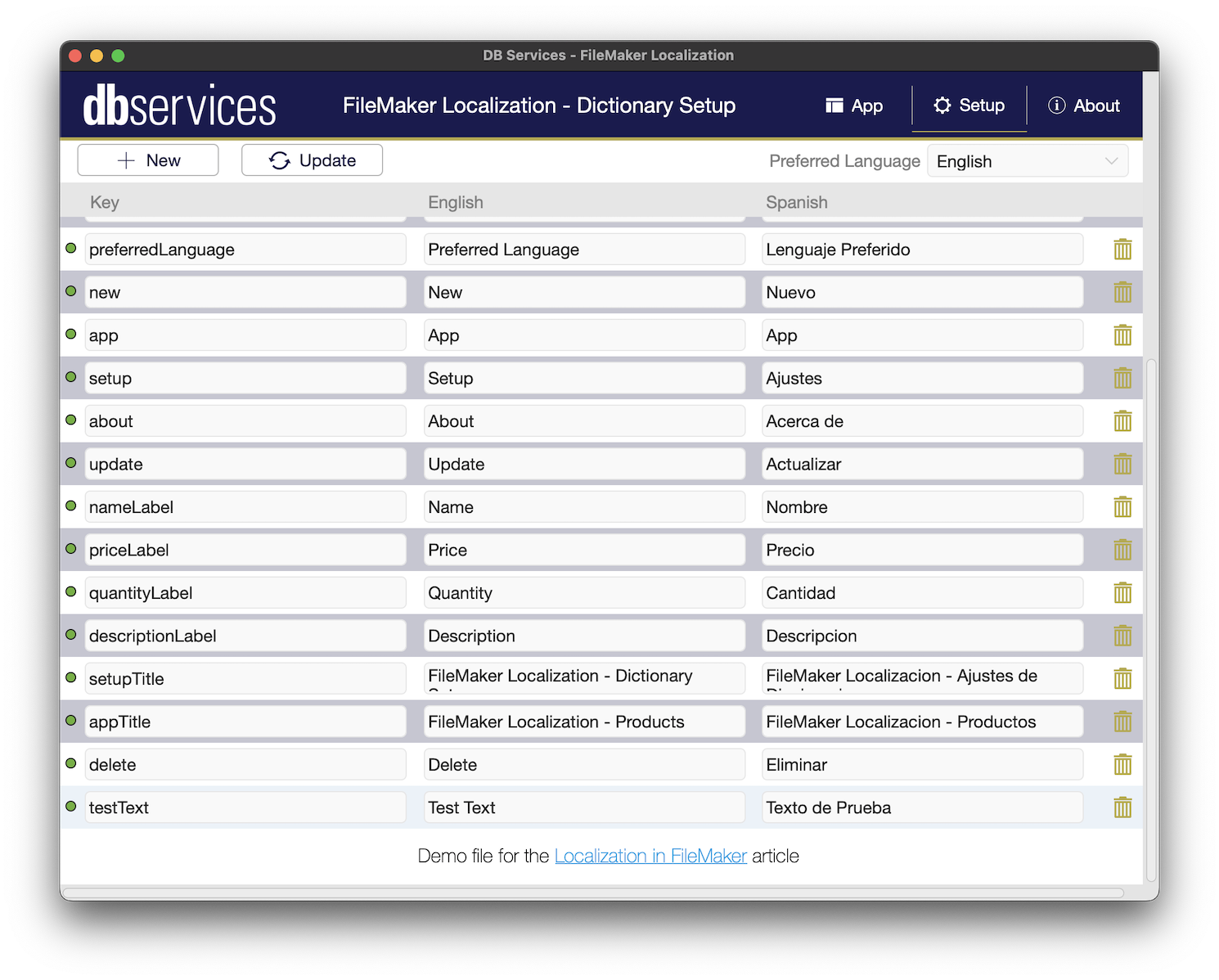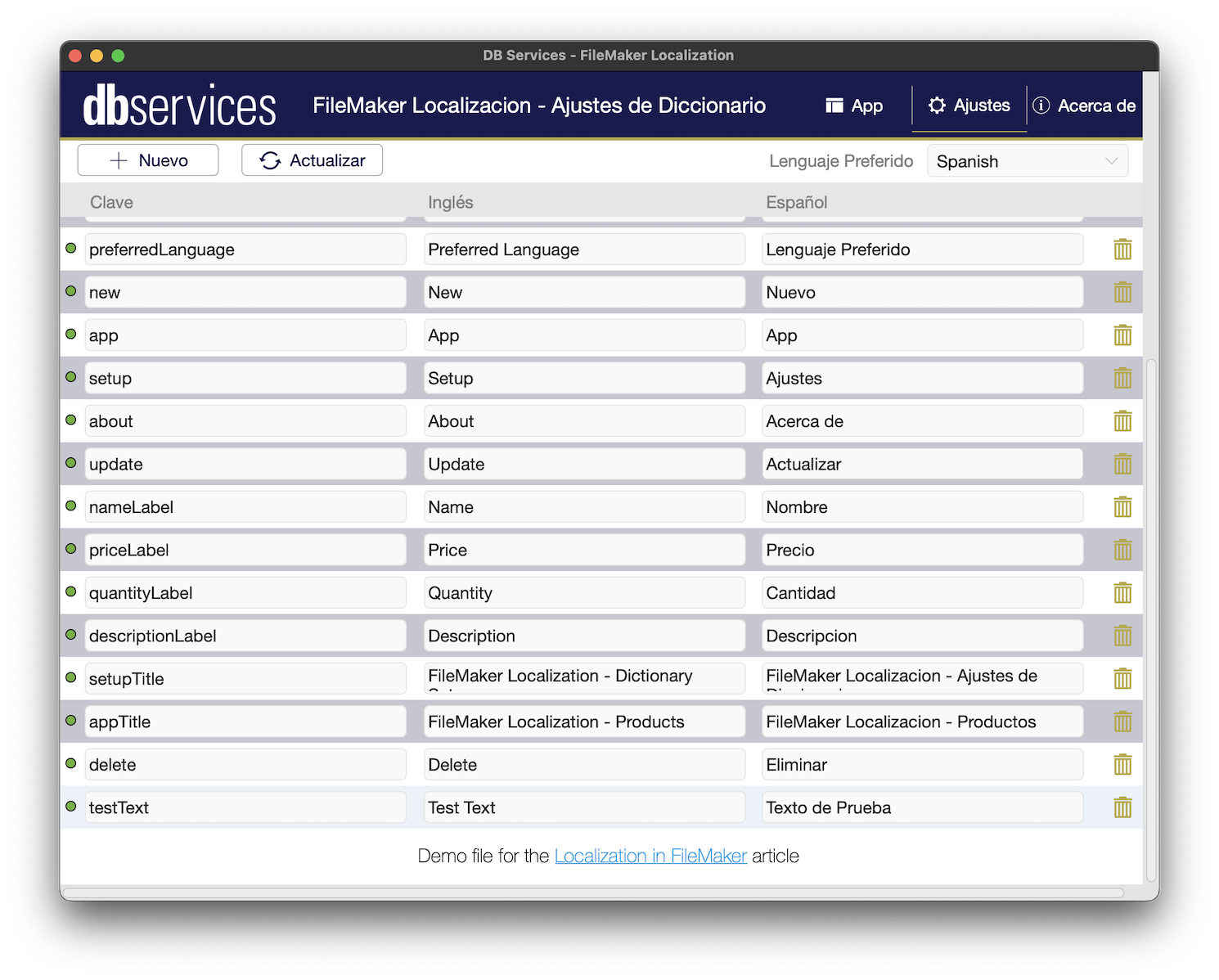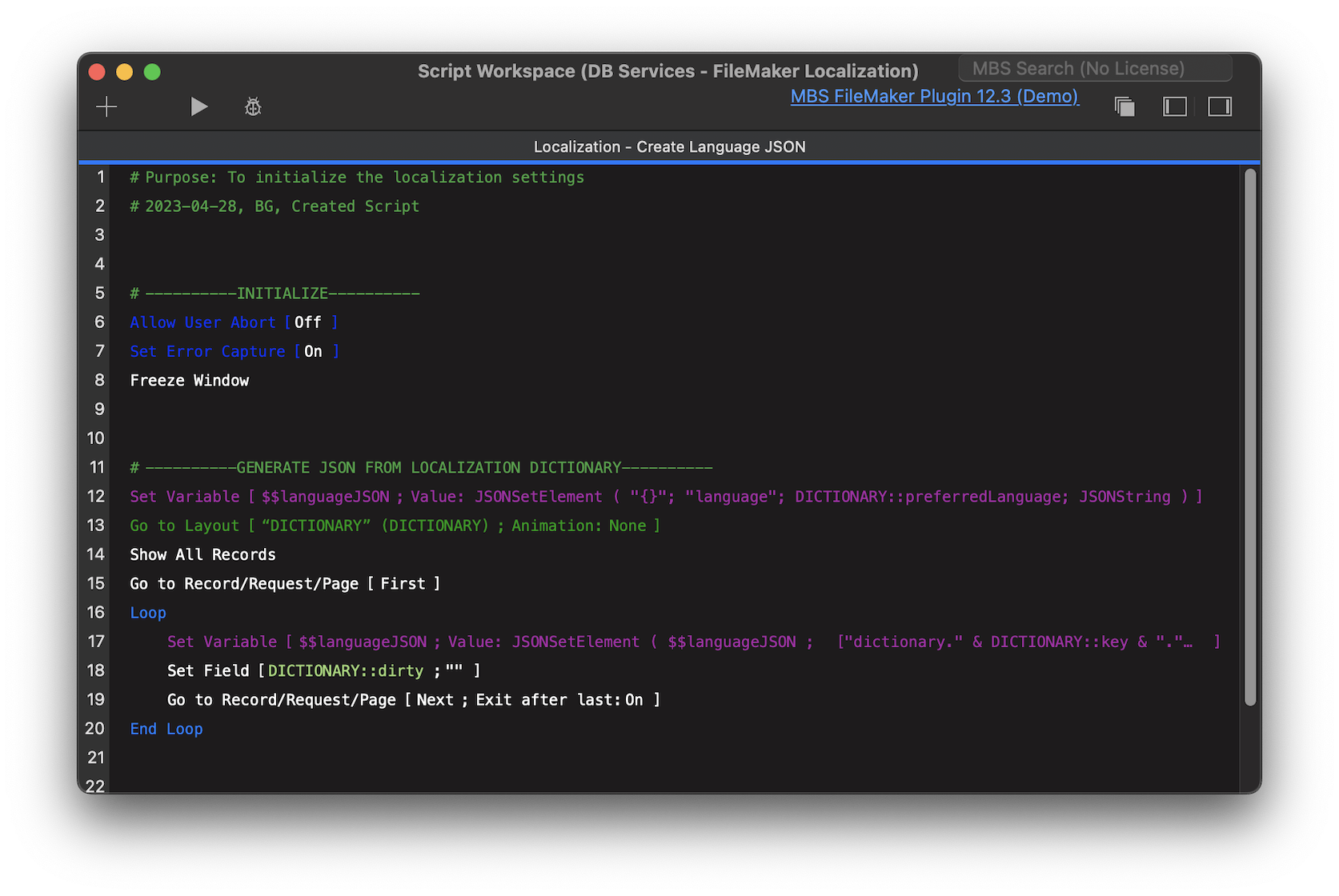 Language Localization in FileMaker
Learn how to achieve localization in FileMaker.
Localization can be described as the process of adapting your application to better fit the language of the end users. Making it easier for the users to understand and use an application is integral to an effective workplace. There are many ways of integrating localization into your application. One of the most basic but important ways is enabling users to choose the language of the application. Let's explore one way to achieve this in Claris FileMaker.