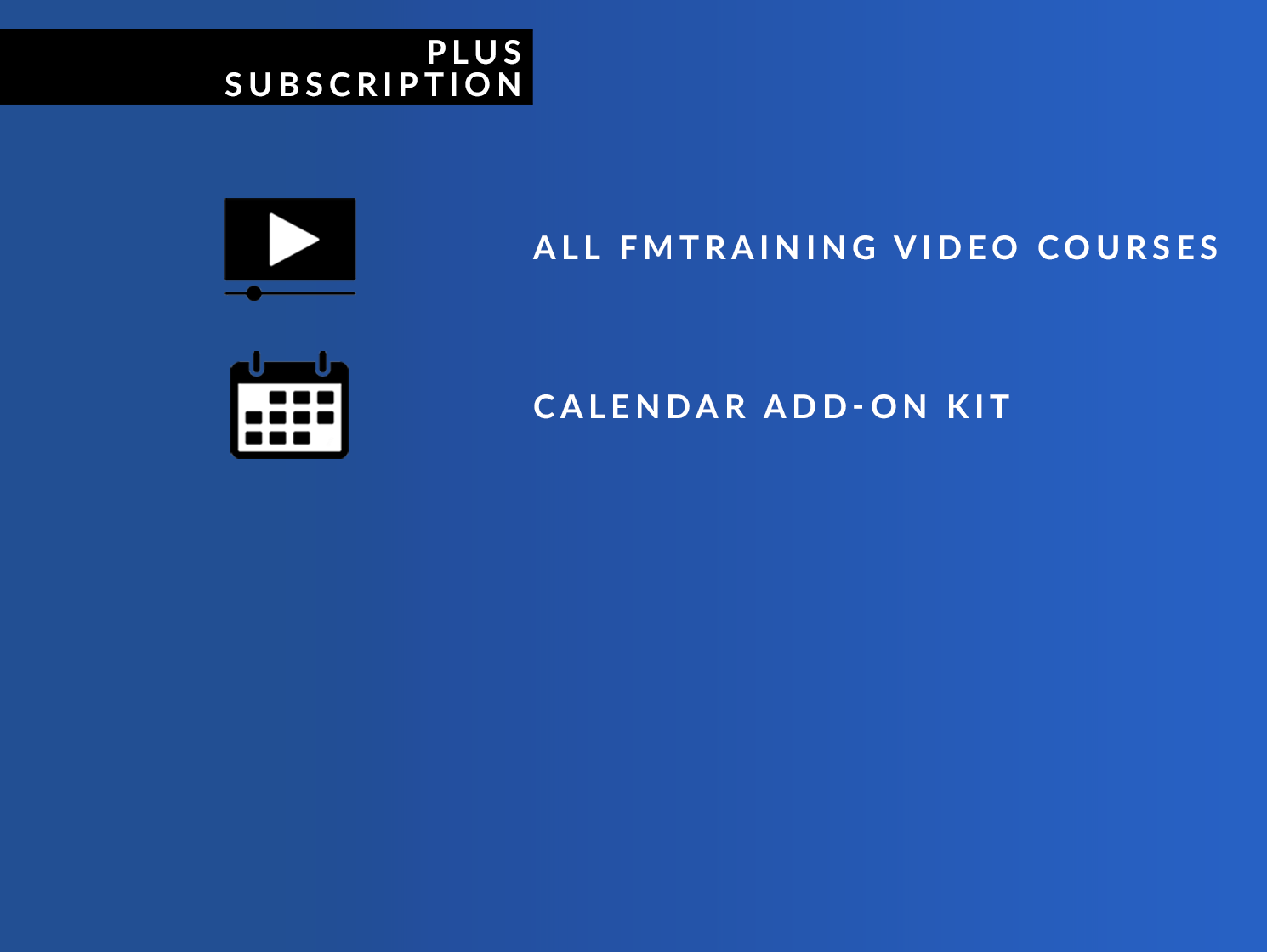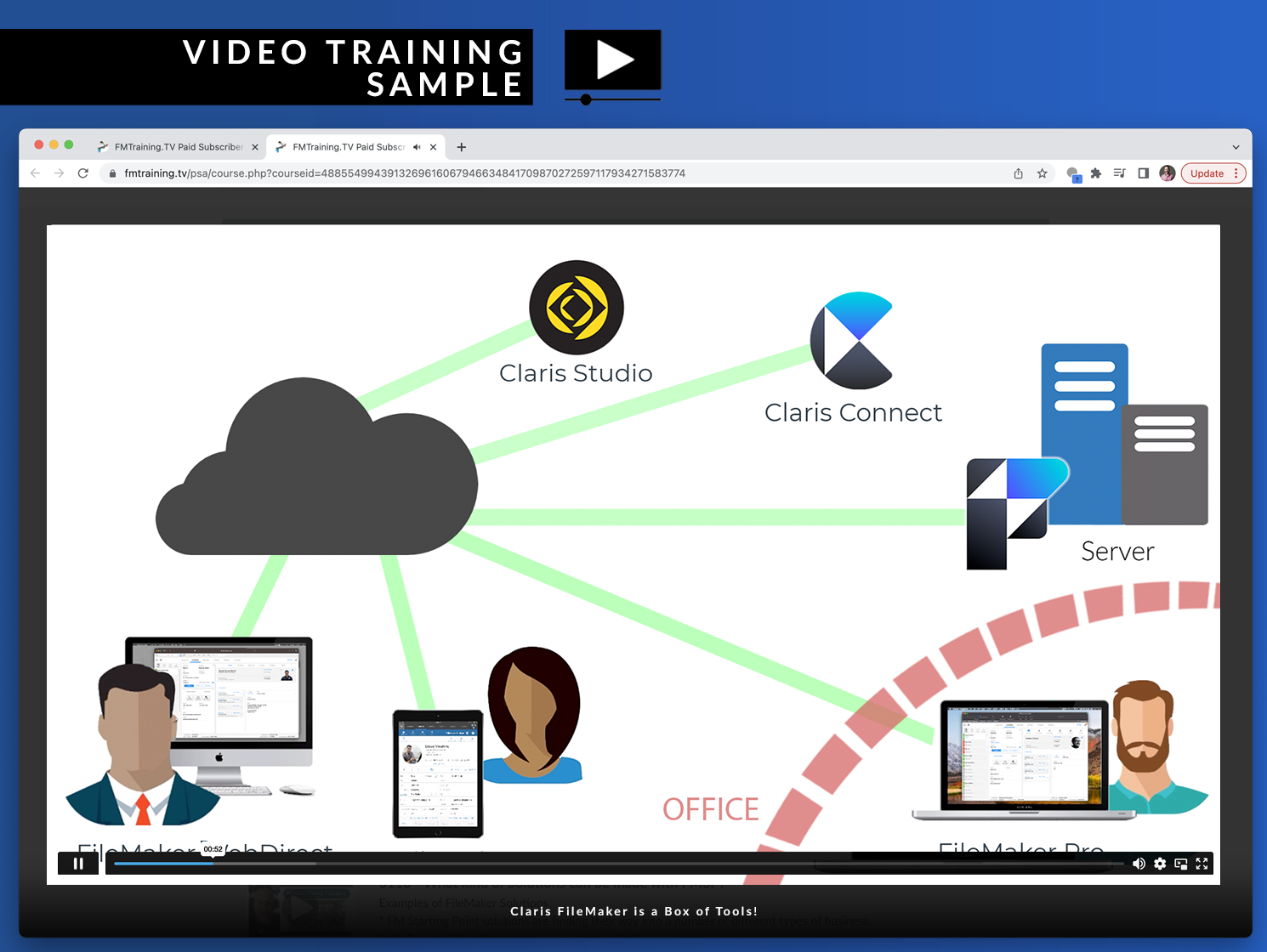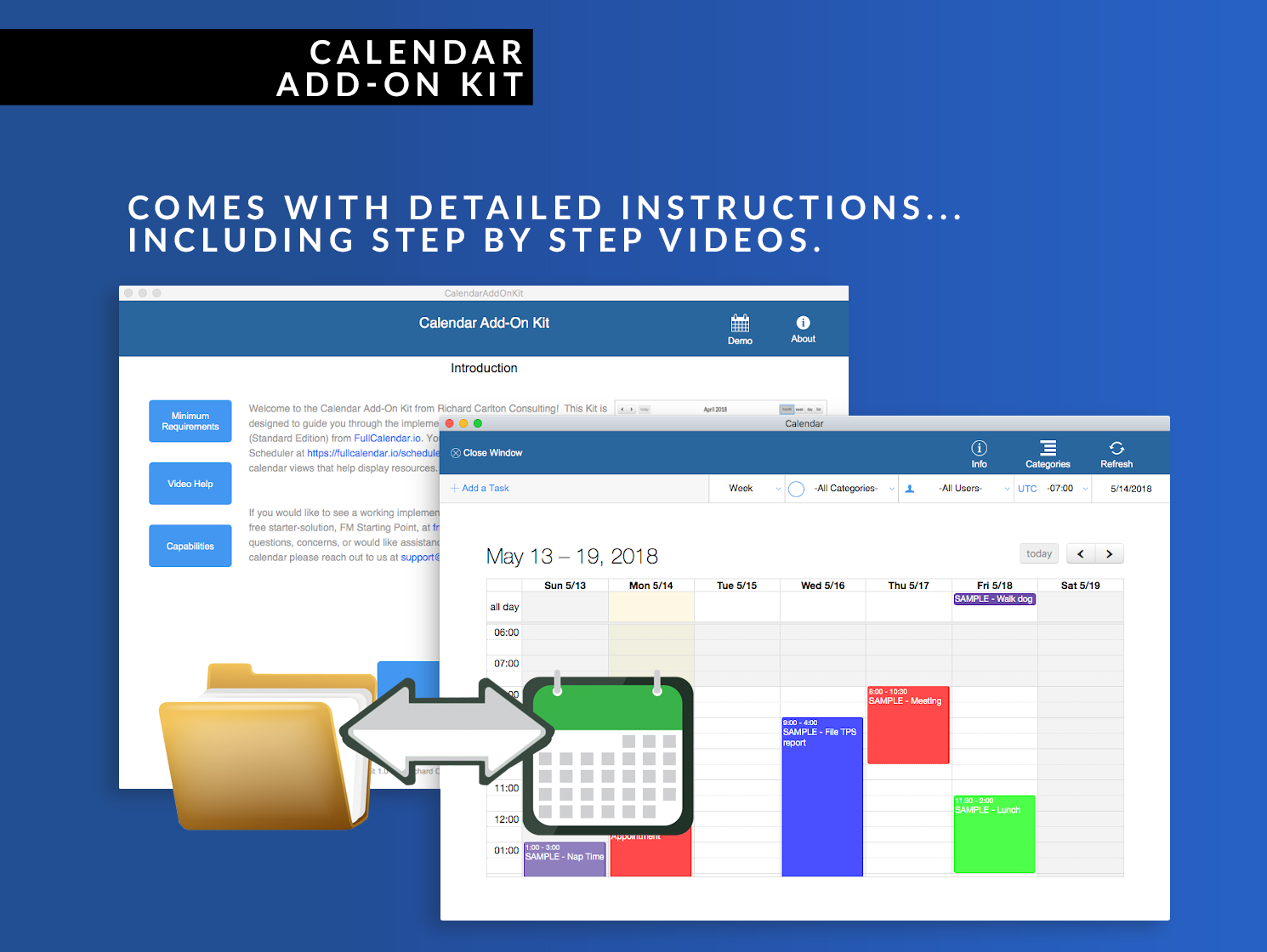 FMTraining Annual Subscription
Full Video training (6 courses), Claris FileMaker coaching, and Calendar Add-On Kit.
This annual subscription contains all the essential training necessary to learn how to build a Claris FileMaker custom app. This subscription includes content for beginner and intermediate developers as well as advanced topics. With this subscription you will receive over 140 hours of video training.

This Subscription includes:
10 hours of Special High Intensity Training - FileMaker Certification
70 hour Claris FileMaker Platform Video Course
22 hour Claris FileMaker Deploy Video Course (Cloud and Server)
9 hour Claris FileMaker Mobile Video Course (Go and Webdirect)
2-3 hours Claris FileMaker UI Design Video Course (Bundle Exclusive, not available elsewhere)
6 hour Claris FileMaker for Startups and Entrepreneurs Video Course
Access to our Legacy Video Courses
Calendar Add-On Kit
What's New
The Plus Bundle is a new product that RCC released in 2023. This bundle is a middle tier for those that need all of our video training, but already have Claris FileMaker. We also included the Certification training in this bundle.