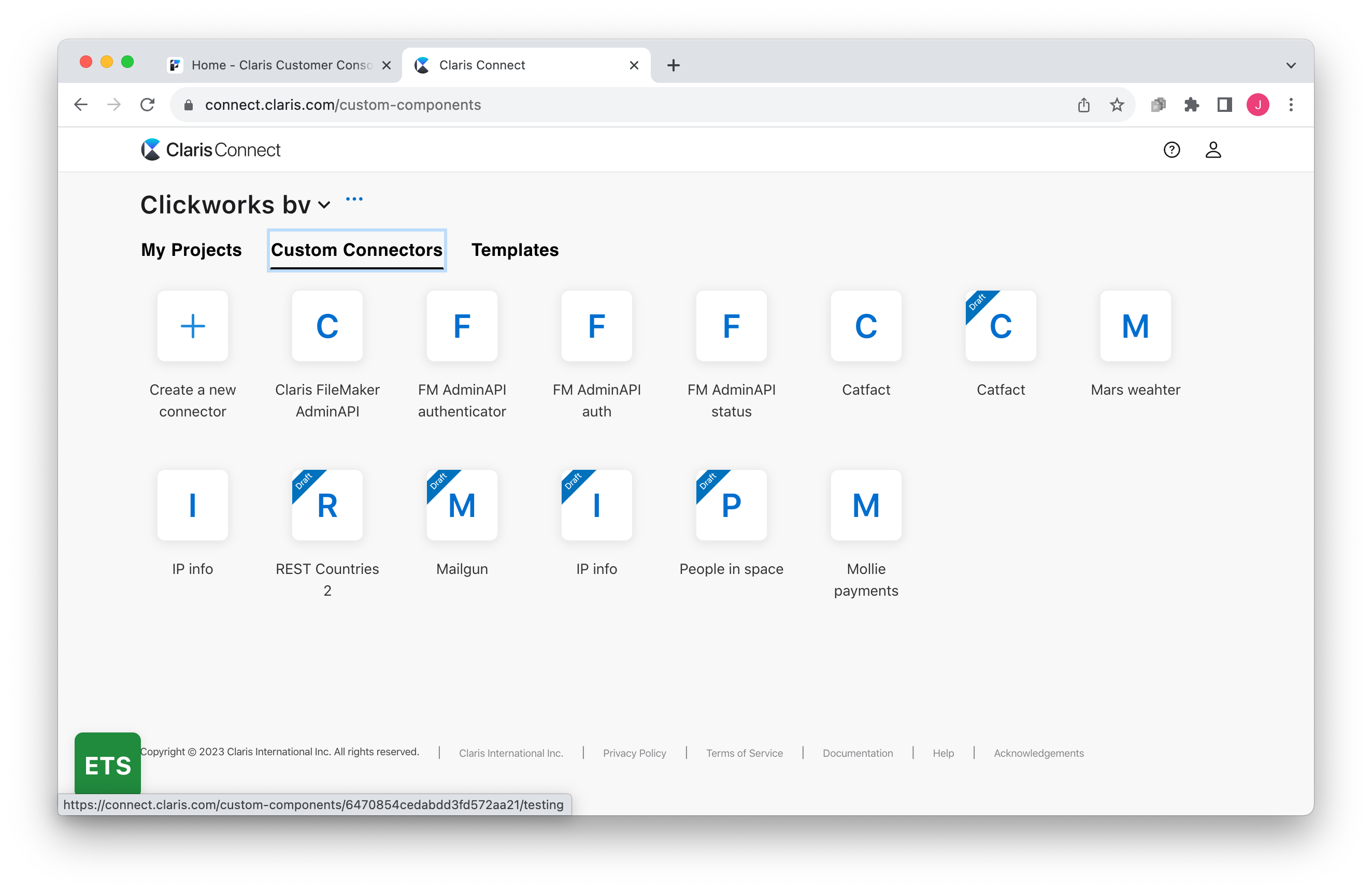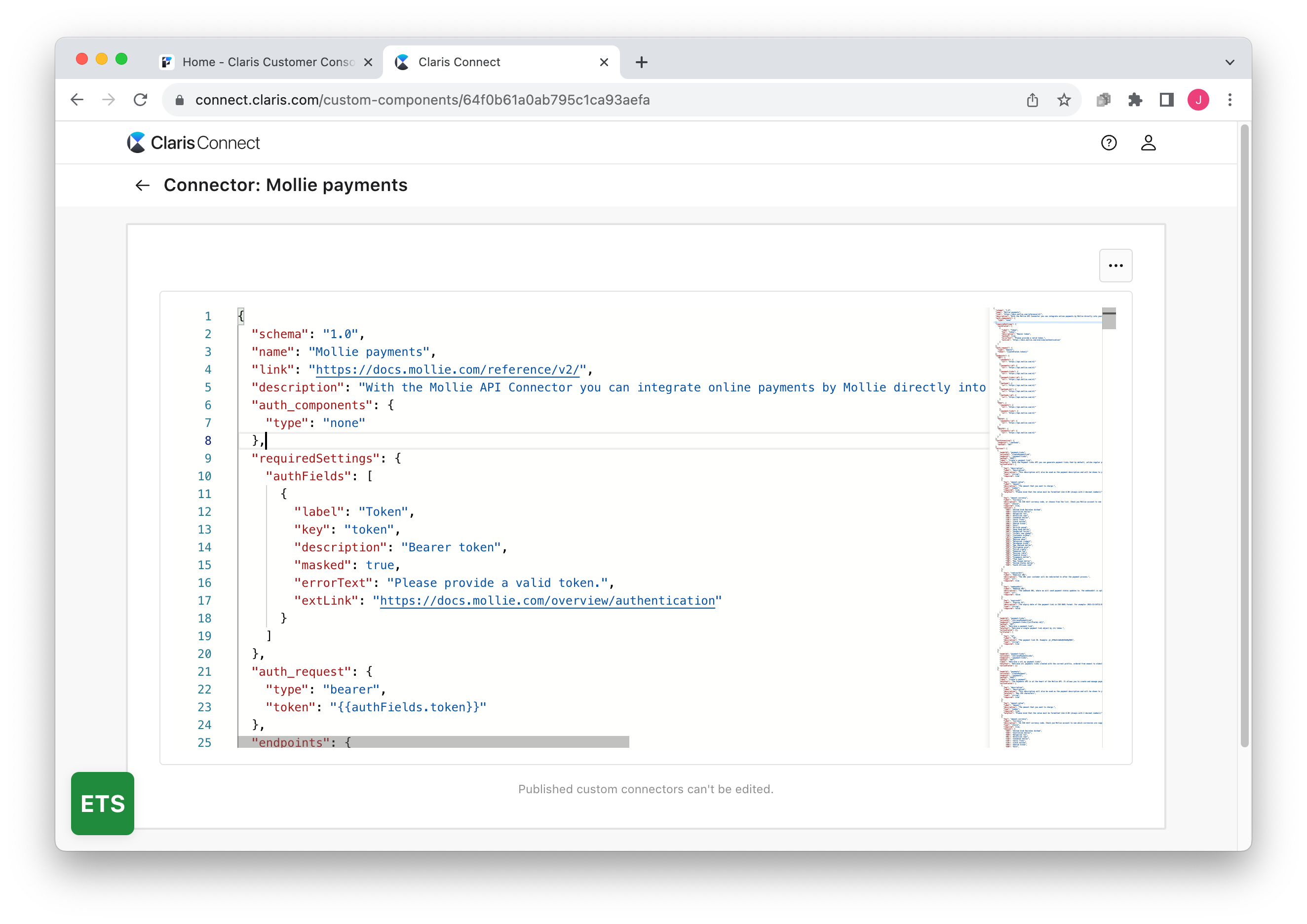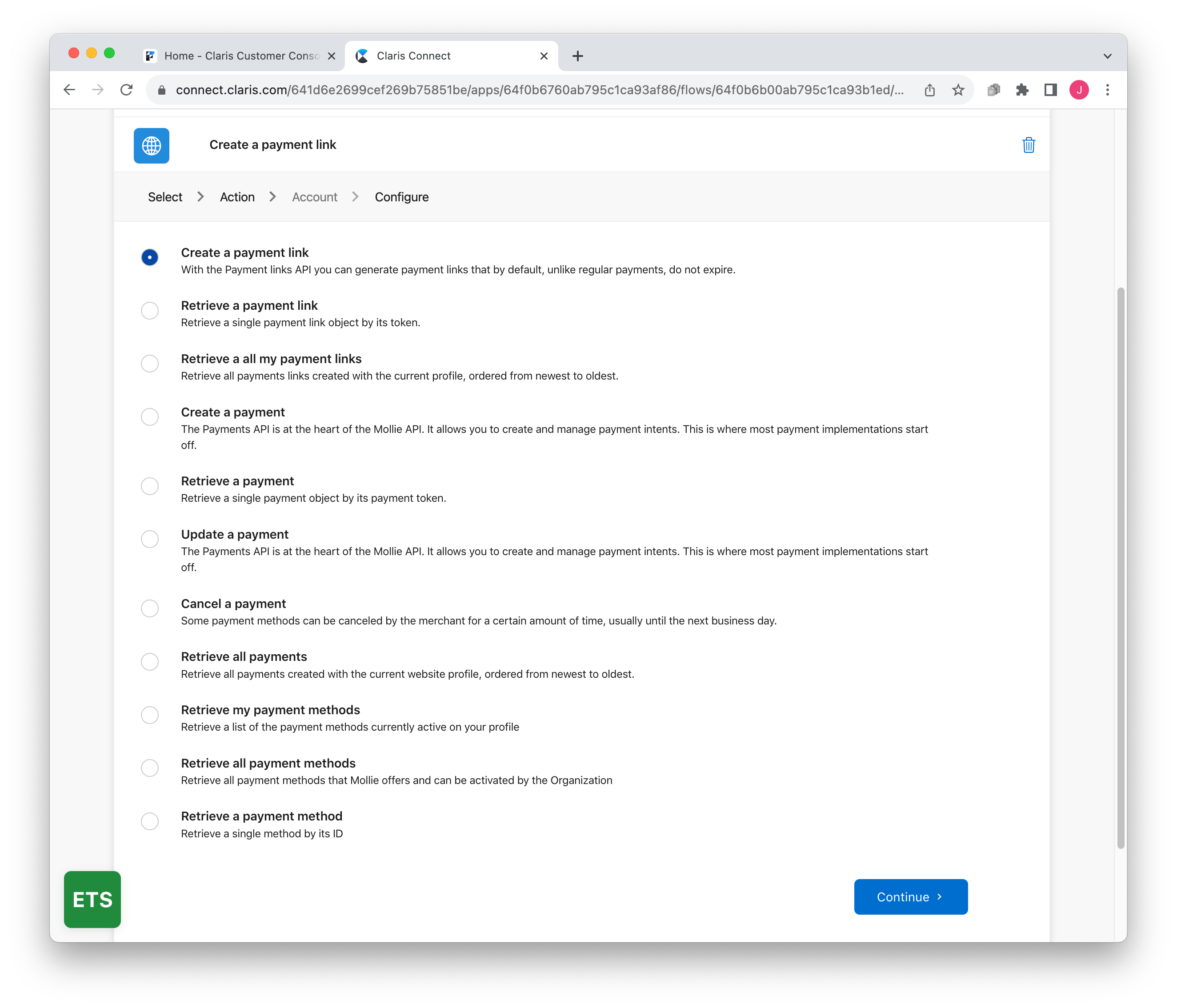 Seamless Payments with Mollie: Elevate Your FileMaker Apps
This Custom Connector allows you to use the Payments, payment links, and Methods actions of Mollie.
**Introducing the Mollie Payment Connector for Claris Connect**

Unlock the power of seamless payments and elevate your FileMaker app's payment processing capabilities with the Mollie Payment Connector, exclusively designed to work harmoniously with Claris Connect.

What is the Mollie Payment Connector?

The Mollie Payment Connector is a robust integration solution that bridges the gap between your FileMaker applications and Mollie's cutting-edge payment processing services. It's a streamlined, reliable, and feature-rich tool that transforms your FileMaker app into a dynamic hub for handling online payments.

How Does It Work?

The Mollie Payment Connector seamlessly integrates Mollie's Payments, payment links, and method actions into the Claris Connect platform. This integration allows you to effortlessly process payments using popular methods such as VISA, Mastercard, and Bancontact, all within your FileMaker app. Say goodbye to manual payment handling, tedious data entry, and potential errors; the Mollie Payment Connector automates it all.

Unique Features and Benefits:

Efficiency and Accuracy: Eliminate manual data entry and reduce the risk of errors. The connector streamlines payment processing, ensuring every transaction is accurate and secure.

Flexible Payment Methods: Support a wide range of payment methods, giving your users the flexibility they need. Whether it's credit cards, bank transfers, or other options, Mollie has it covered.

Seamless Integration: The Mollie Payment Connector seamlessly integrates into your existing FileMaker app, preserving your workflow and user experience.

Real-time Transaction Updates: Stay informed with real-time transaction updates, ensuring you have full visibility into payment statuses.

Data Security: Mollie is known for its commitment to data security and compliance with industry standards, ensuring the safety of sensitive financial data.

Enhanced User Experience: Provide your users with a smooth and reliable payment experience, enhancing their satisfaction and trust in your application.

*Technical Requirements:*

The Mollie Payment Connector is designed to be user-friendly and easy to implement. It requires a Claris Connect subscription and access to Mollie's services. Detailed installation and setup instructions are provided, ensuring a smooth integration process.