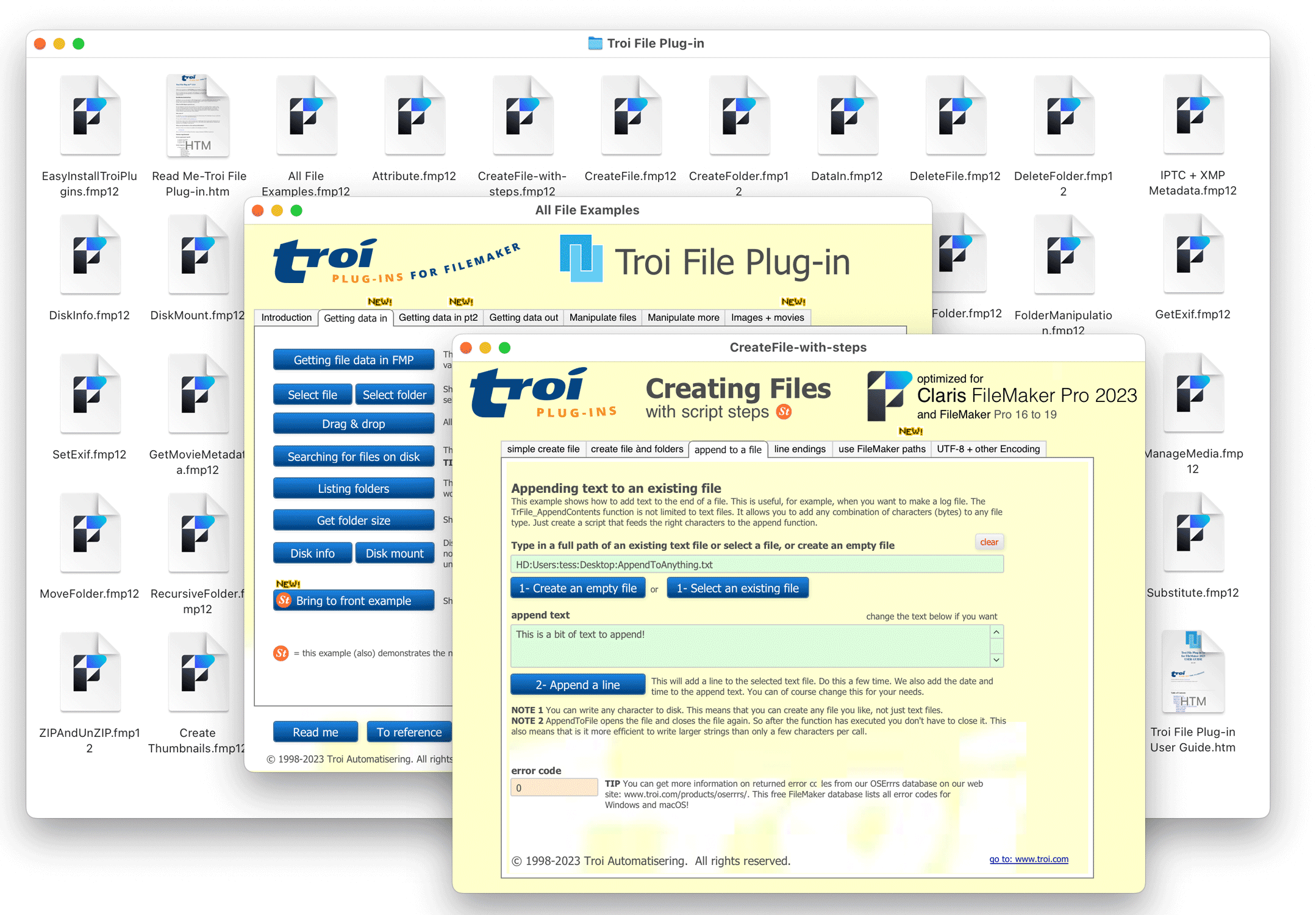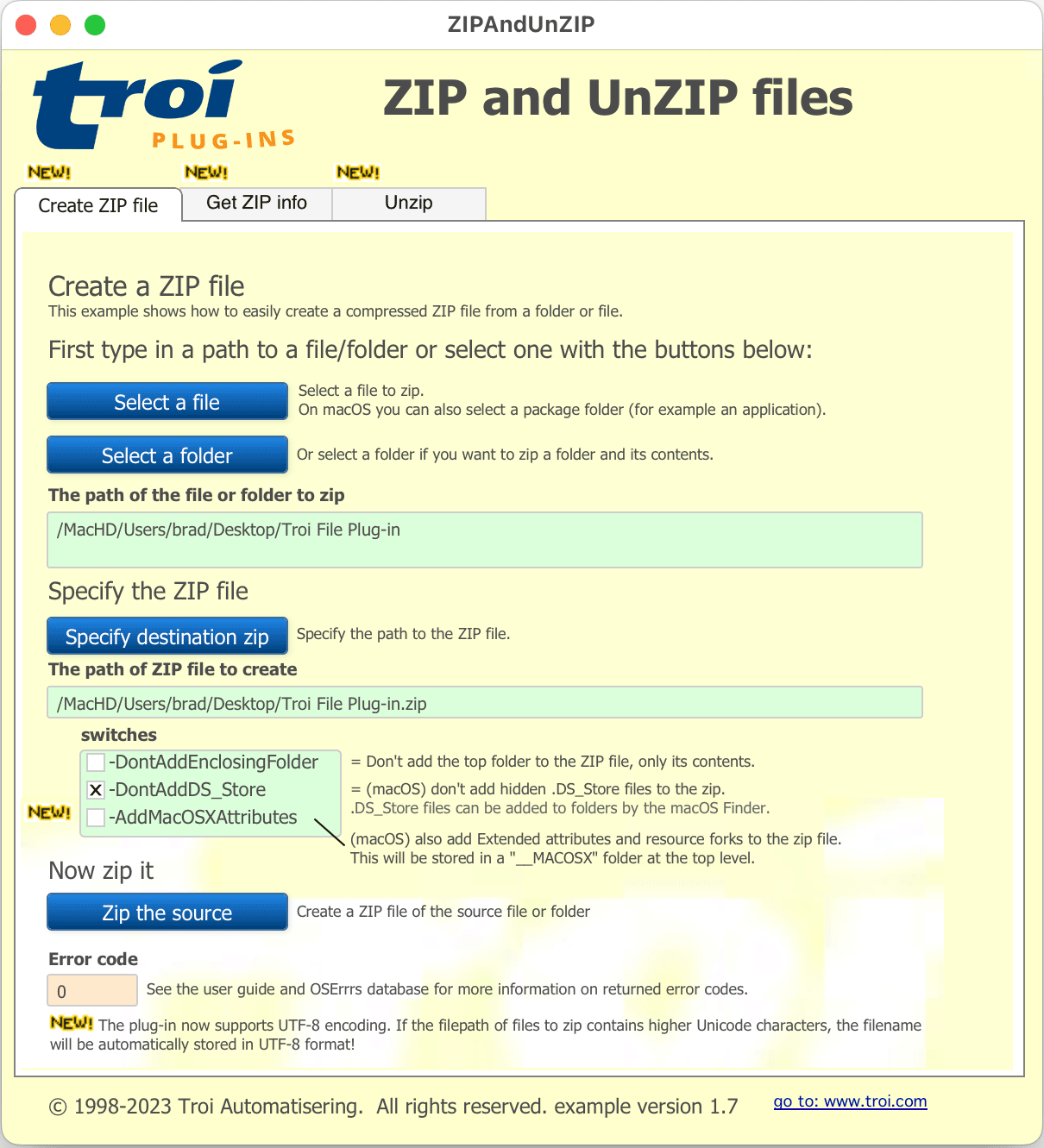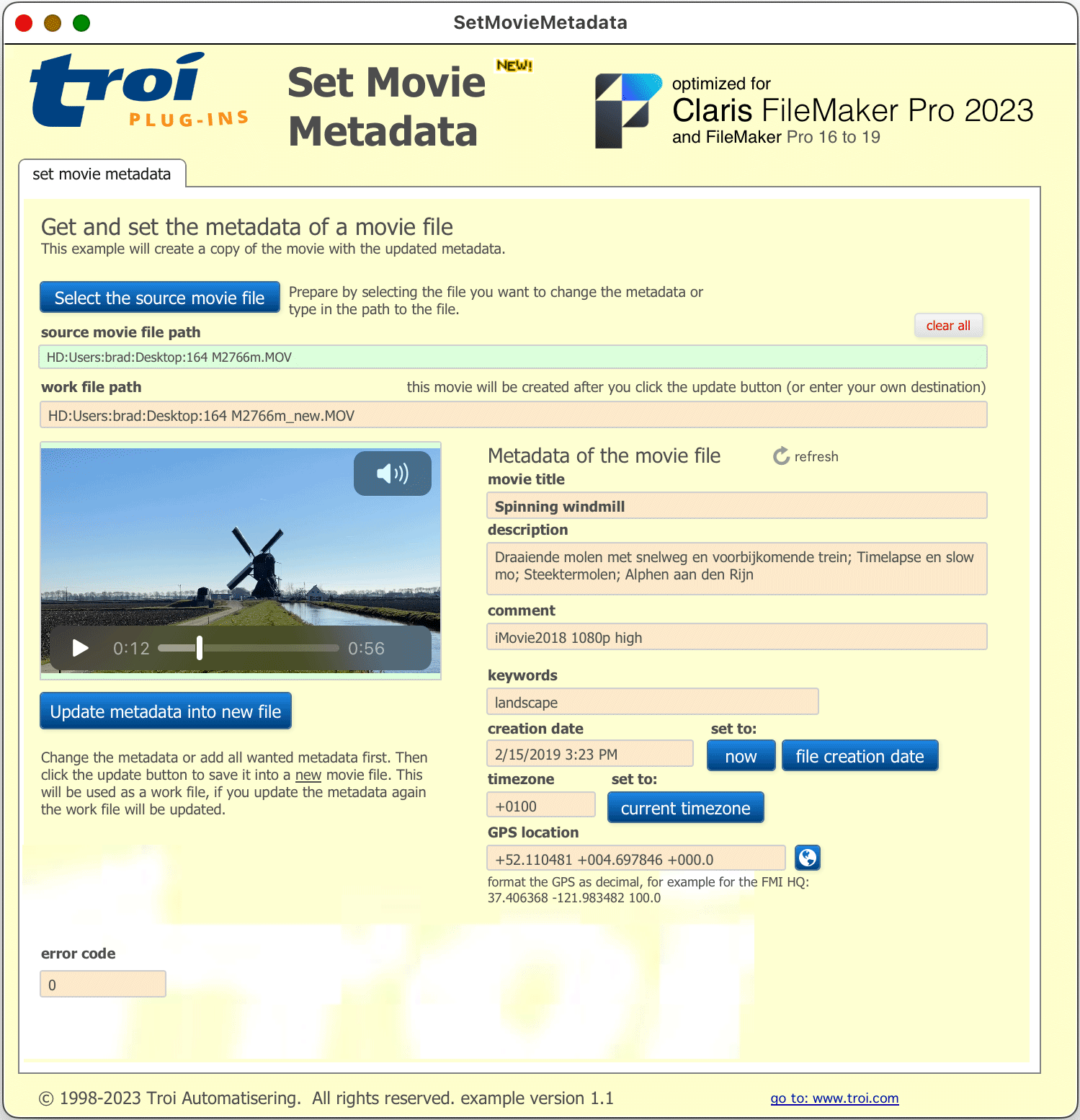 Manipulate any information on your disk from FileMaker Pro
Gives you access to any files or folders outside the database and lets you manage your images.
No less than 87 functions and 39 script steps let you deal efficiently with any files or folders outside the database. You can select, create, delete, copy, move, rename, modify, zip and unzip files and folders, or check their integrity with a hash. Query detailed information of files and folders: the size on disk, creation and modification dates and more. Get title, subject, keywords, number of pages, author and more info from PDF files. You can mount and unmount remote disks on a server, list the contents of a folder including the contents of all its subfolders or search your disk for files or folders. Create deeply nested folders with ease: specify a path and the plug-in will create the folder, including all parent folders in the path that do not exist. Drag and drop files and folders on a FileMaker window or a drop zone. The paths of the dropped items will be handled by a triggered script, for example to put them in a container field.

We also added several functions that help you manage your images and movies: you can make thumbnails in all sizes, get metadata (IPTC, Exif, GPS, XMP) from images and write IPTC and Exif metadata into your image files. The plug-in comes with an extensive example file which combines some of the plug-in's functions to create a powerful Media Manager for images and movies.
What's New
Compatible with Claris FileMaker Pro 2023 (FileMaker Pro 20.1.1) and 19 up to version 19.6.3. Improved the Drag and Drop functionality: you can now click and drag the (binary) contents of a container field or variable as a file out of FileMaker into other applications. On macOS we added the possibility to drag and drop files into your database that don't exist yet (also known as "file promises"). Creating thumbnails from (Apple ProRAW) DNG files is now supported as well as getting EXIF out of PNG images. For other new functionality please see https://www.troi.com/products/fileplugin/