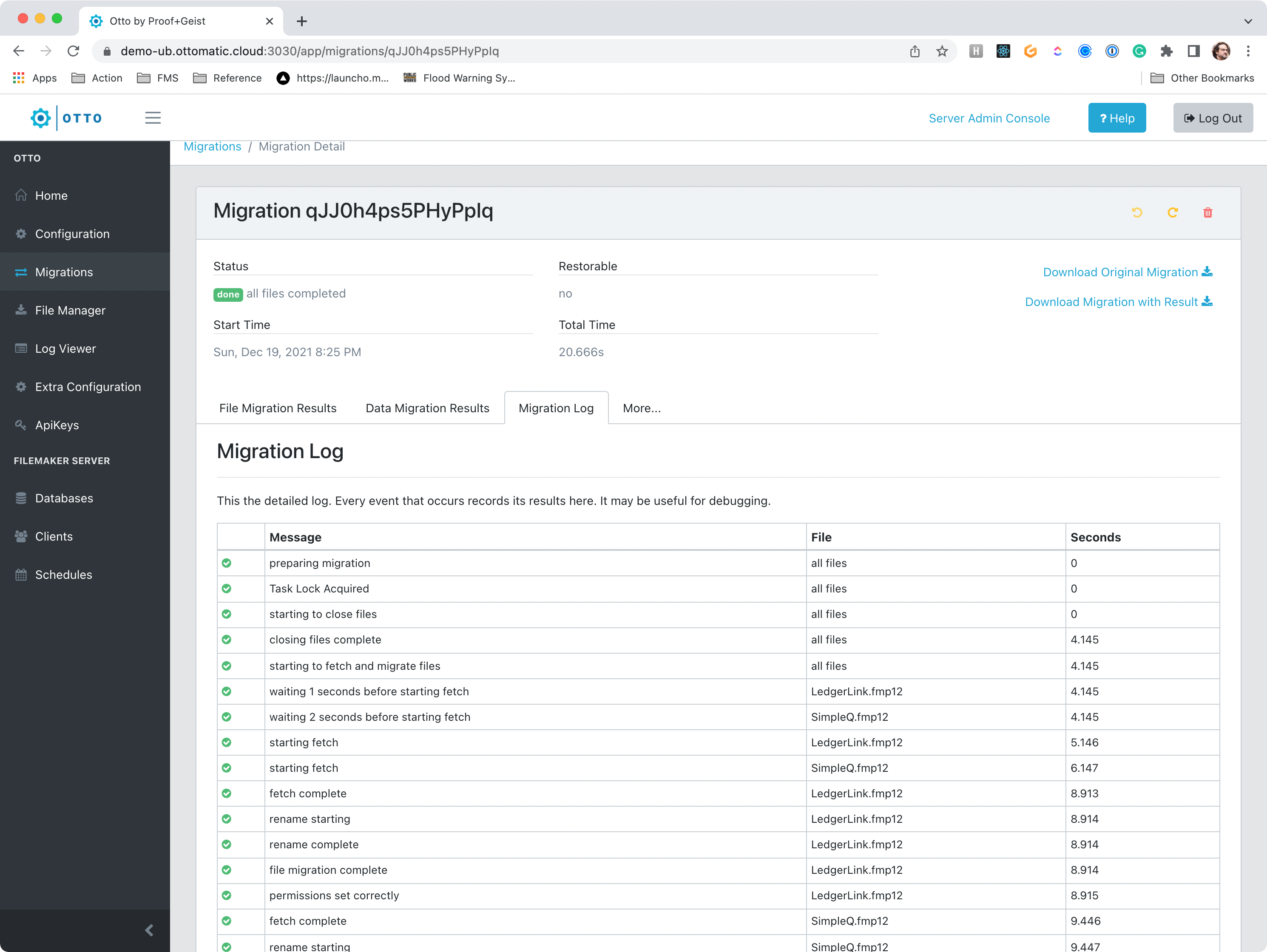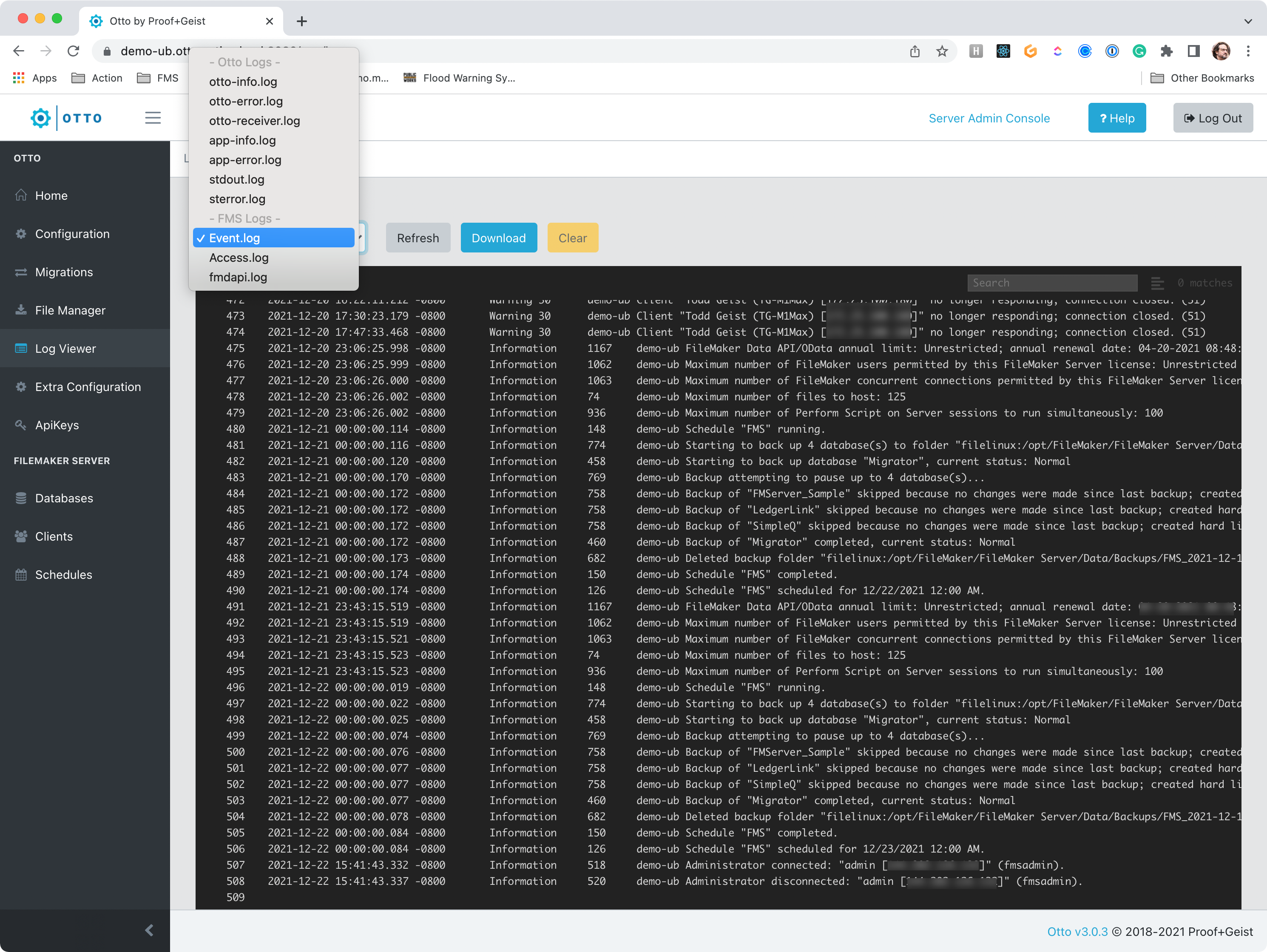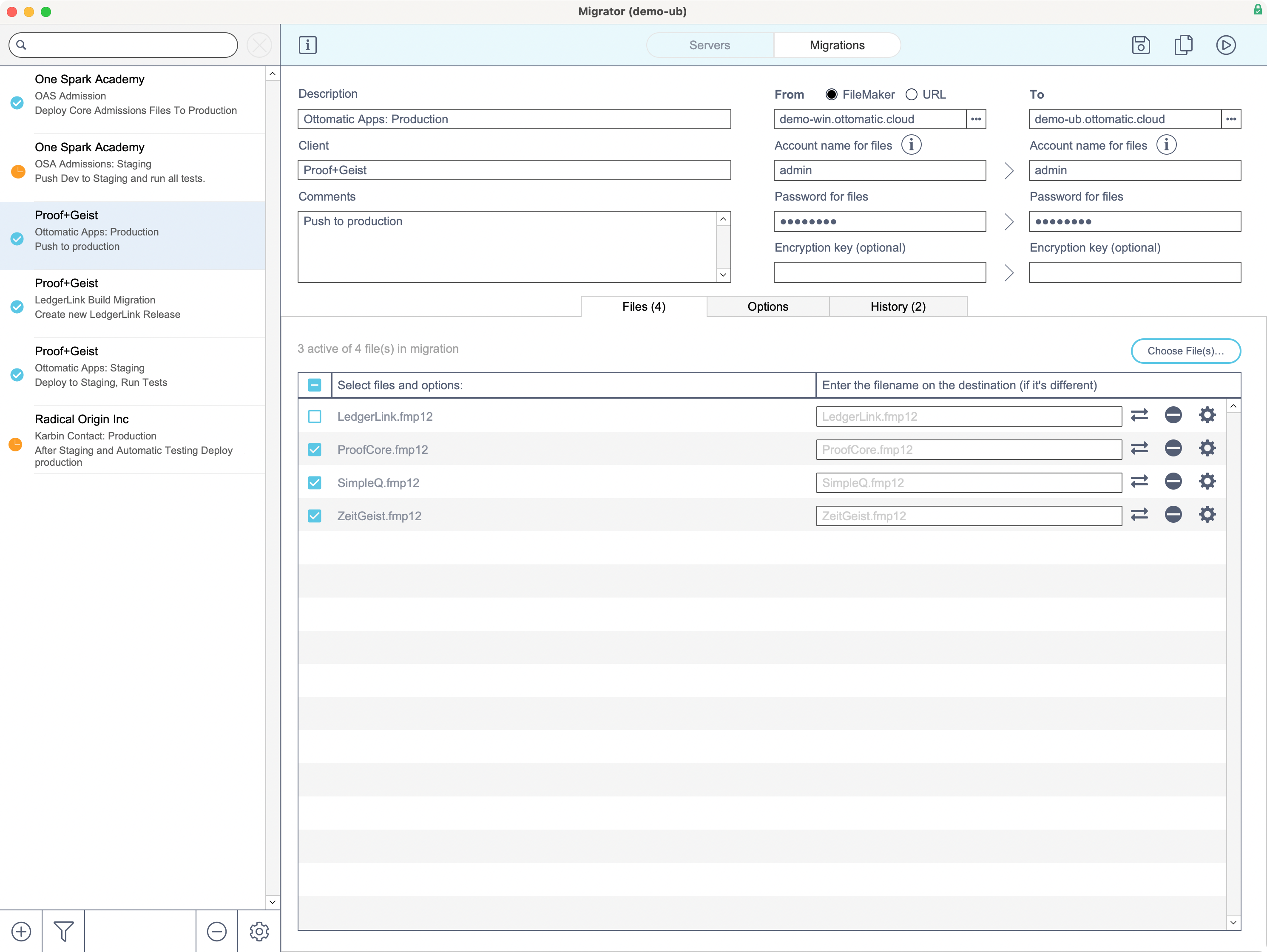 Superpowers for your FileMaker Server
Automate deployments • Streamline data migrations • Monitor FileMaker Apps • Simplify integrations
DEVOPS FOR FILEMAKER DEVELOPERS
Otto makes every part of a professional Software Development Life Cycle (SDLC) easier for FileMaker developers. As a DevOps tool, Otto helps you deploy, migrate, monitor, and automate all the tedious stuff.

SAVE PRECIOUS TIME
Your time is valuable. Don't waste it on mundane data migrations or manual deployments. Let Otto run scripted processes to deploy quickly and often.

PROTECT YOUR WORK
The Claris platform gives you the power to create great things. Otto safely deploys the beautiful work you do.

DEPLOY LIKE A PRO
What if you could follow industry-standard deployment protocols confidently and efficiently? Otto helps you manage your files — from deployment to staging to your live system.

SIMPLIFIED DATA MIGRATION
Getting your data into staging and production servers shouldn't be hard, and Otto makes sure it isn't.

SCRIPTED & AUTOMATED DEPLOYMENTS
Copy files and migrate data on a schedule that works for you with Otto — deploy daily, monthly, or something in between.

ACCESSIBLE BACKUPS
Sometimes you need a backup to troubleshoot a problem or revert to an older version, and Otto gives you easy access to those files.

MULTI-SERVER DEPLOYMENTS
Whether you're pushing files to multiple servers within your organization or you're pushing updates for a vertical solution, Otto allows you to plan and execute your deployments across multiple servers efficiently.

SIMPLIFIED DOWNLOADS FOR HOSTED FILES
You'll be able to quickly grab a copy of your hosted files without having to interact with the FileMaker Admin Console.

RECEIVING WEBHOOKS
Your app isn't an island. Get the data the web has to offer with Otto's Webhook Receiver.

UNIFIED & CUSTOM LOGGING
With some simple scripting, you'll be able to create custom logs directly in Otto. Whether you're documenting errors or tracking user activity, you can have a single place of documentation.

GOOGLE AUTHENTICATION
Experimental – If you're using Google Groups, this experimental feature is here for you to try. While FileMaker Server allows individual Google accounts to be used for authentication, Otto enables the use of Google Groups.

COMPATIBLE WITH UBUNTU
Otto is now ready to be a part of your Linux ecosystem!
What's New
Otto now runs on Linux • Your FileMaker Apps can write to a server-side log that you can see using Otto's web console • ​Otto's Webhook Receiver makes building data integrations easier by removing the friction around receiving data from other applications • Write your own REST API endpoints that trigger JavaScript functions on your server • Use Google Groups to allow users to log in to your application, just like you can do with Microsoft