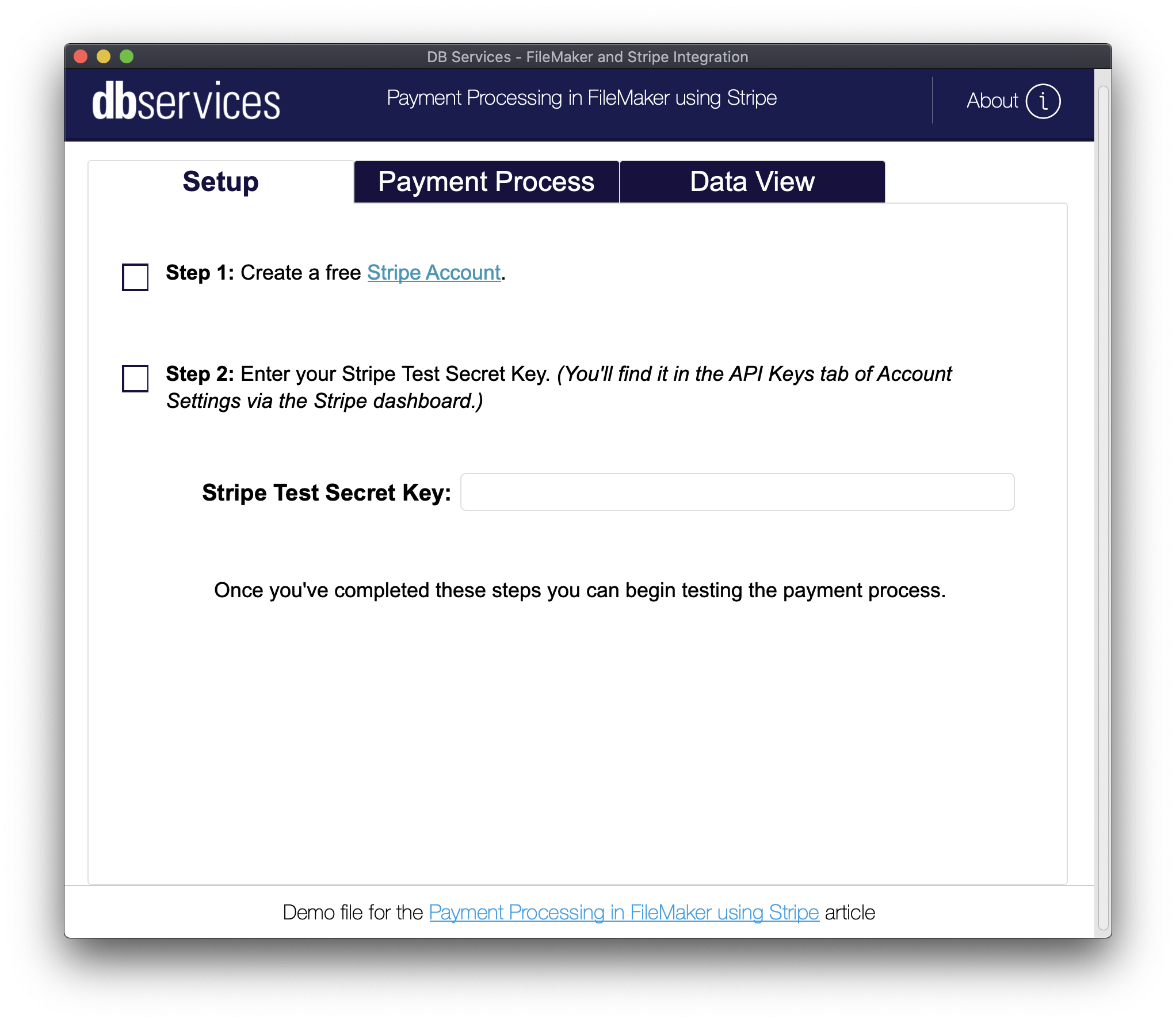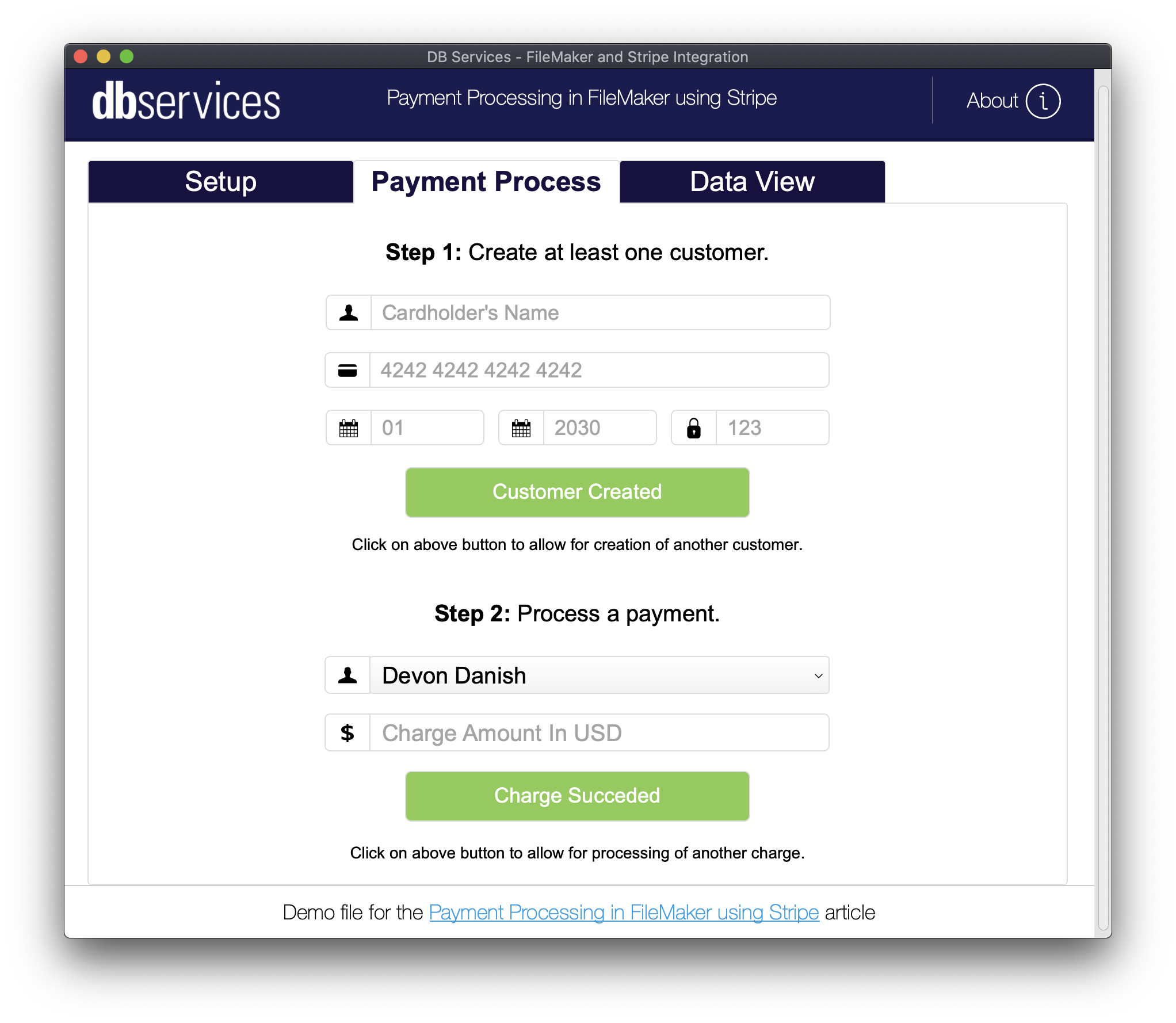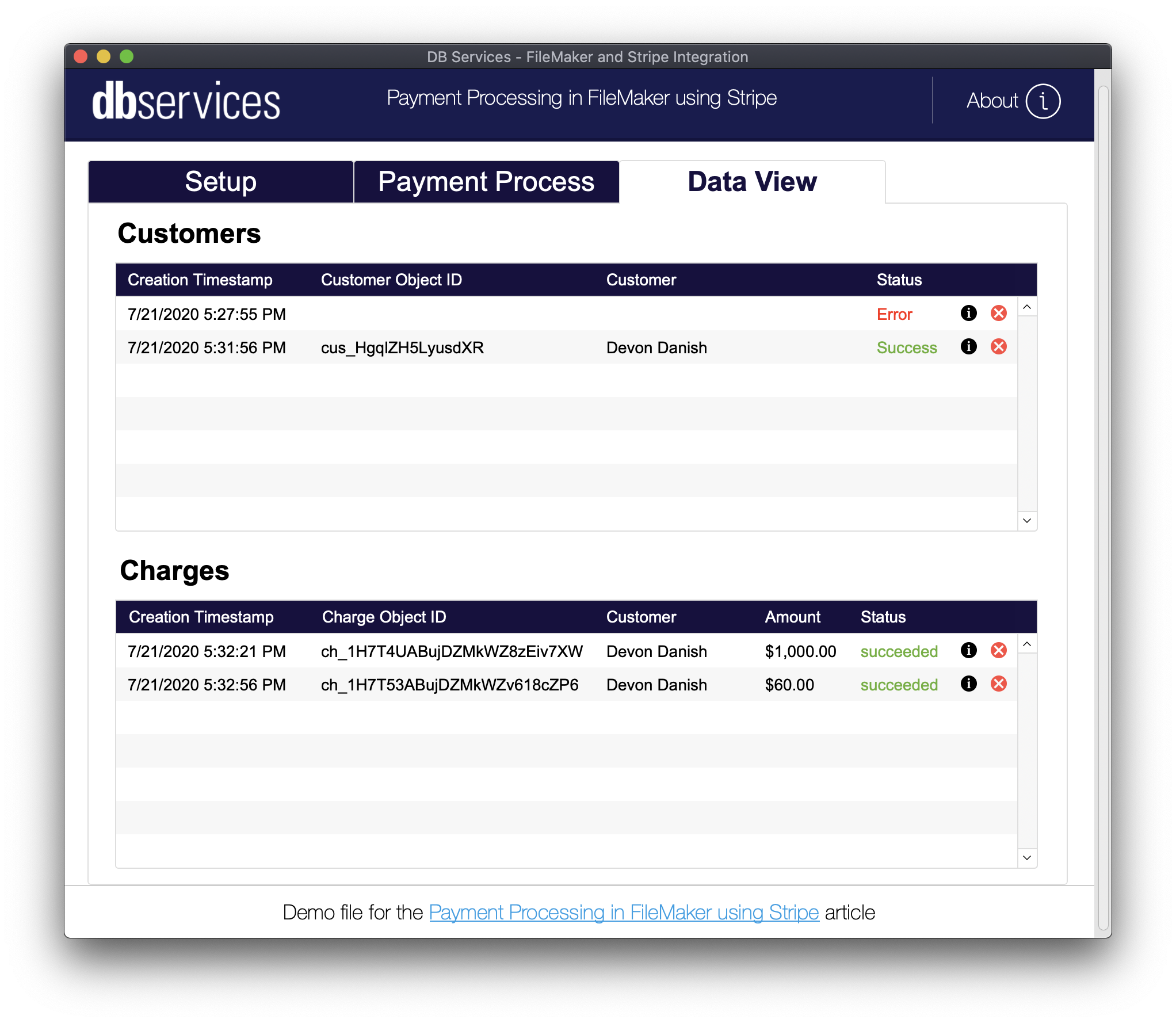 Learn to integrate Stripe and FileMaker
This file will walk you through the process to integrate Stripe with your FileMaker system.
Wouldn't it be great if you could provide all customers with the same sort of payment convenience that we've all become used to when paying recurring bills? That is, give them the ability to provide payment information just once and then reuse that information, in an easy and secure way, for any and all future payments? Well, any business can do just that by integrating the Stripe payment platform with their FileMaker solution.