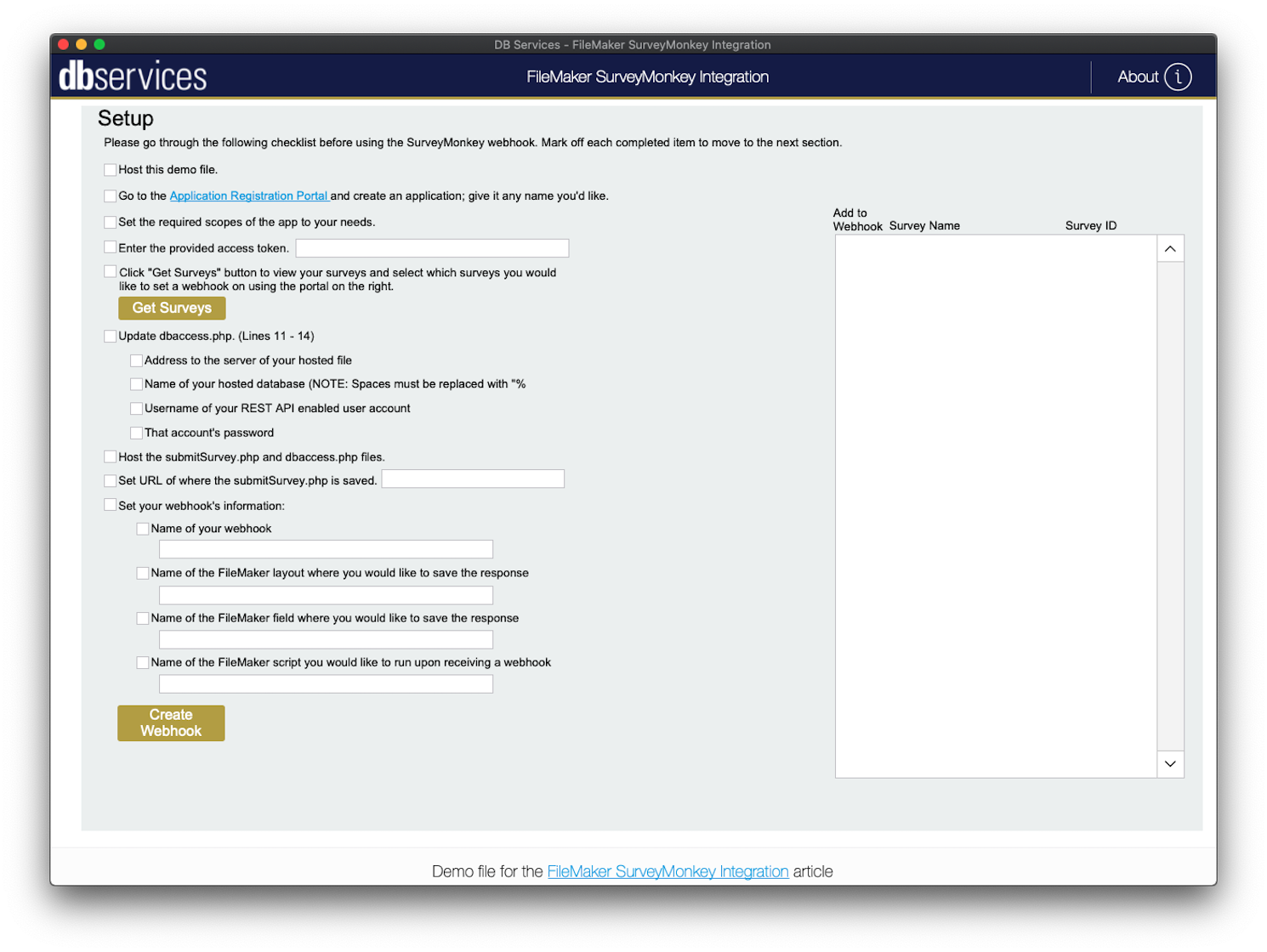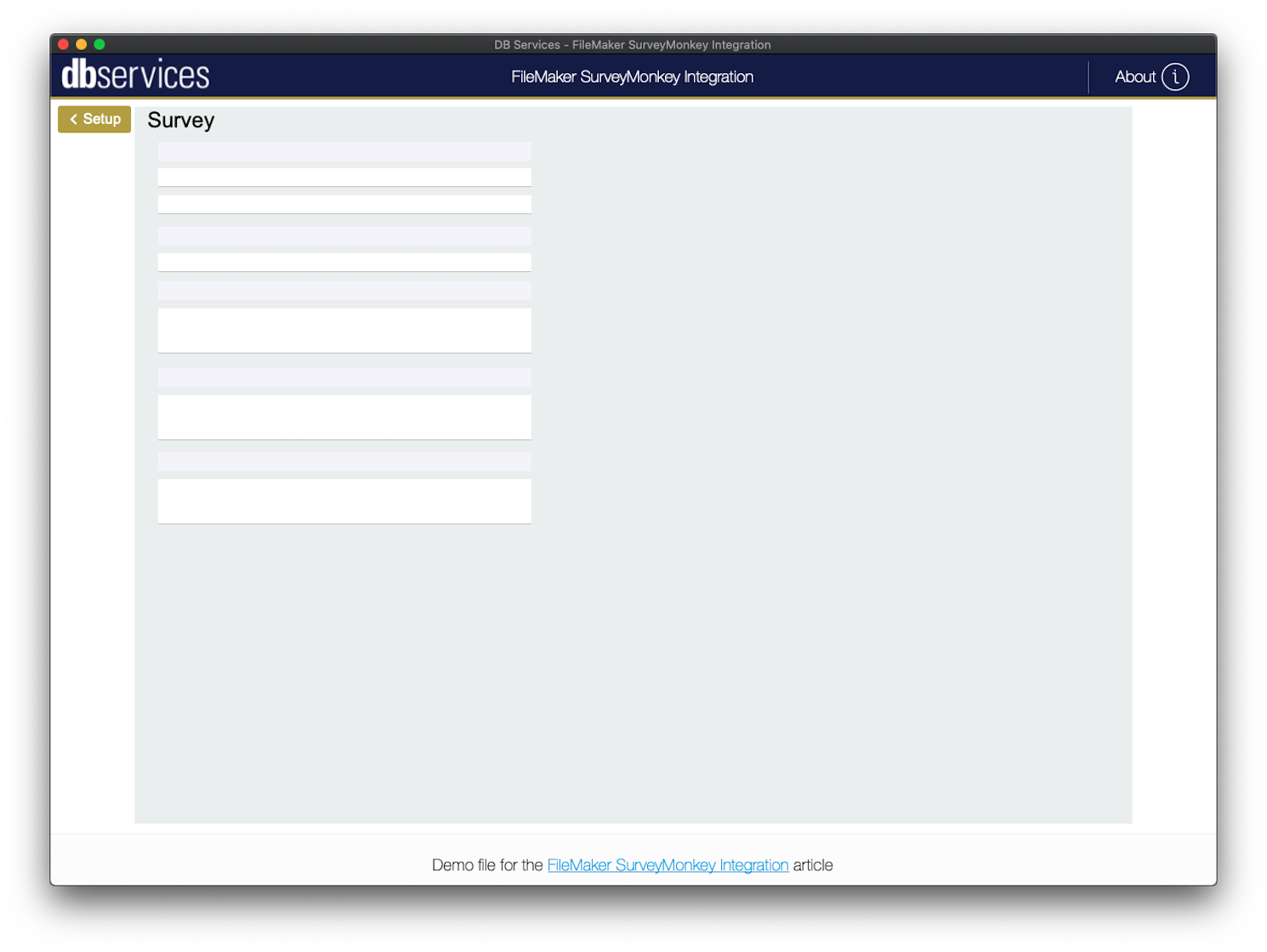 Learn how to integrate FileMaker and SurveyMonkey
Integrate FileMaker and SurveyMonkey to automatically download completed surveys into FileMaker.
SurveyMonkey is a popular cloud-based survey platform boasting over 20 million questions answered per day. Flexible and user friendly, surveys generated by SurveyMonkey can be used for a variety of purposes, from large company wide reviews to customer satisfaction surveys. Using SurveyMonkey's API you can automatically collect survey responses and data directly into your FileMaker application, allowing you to link your surveys to your FileMaker data.