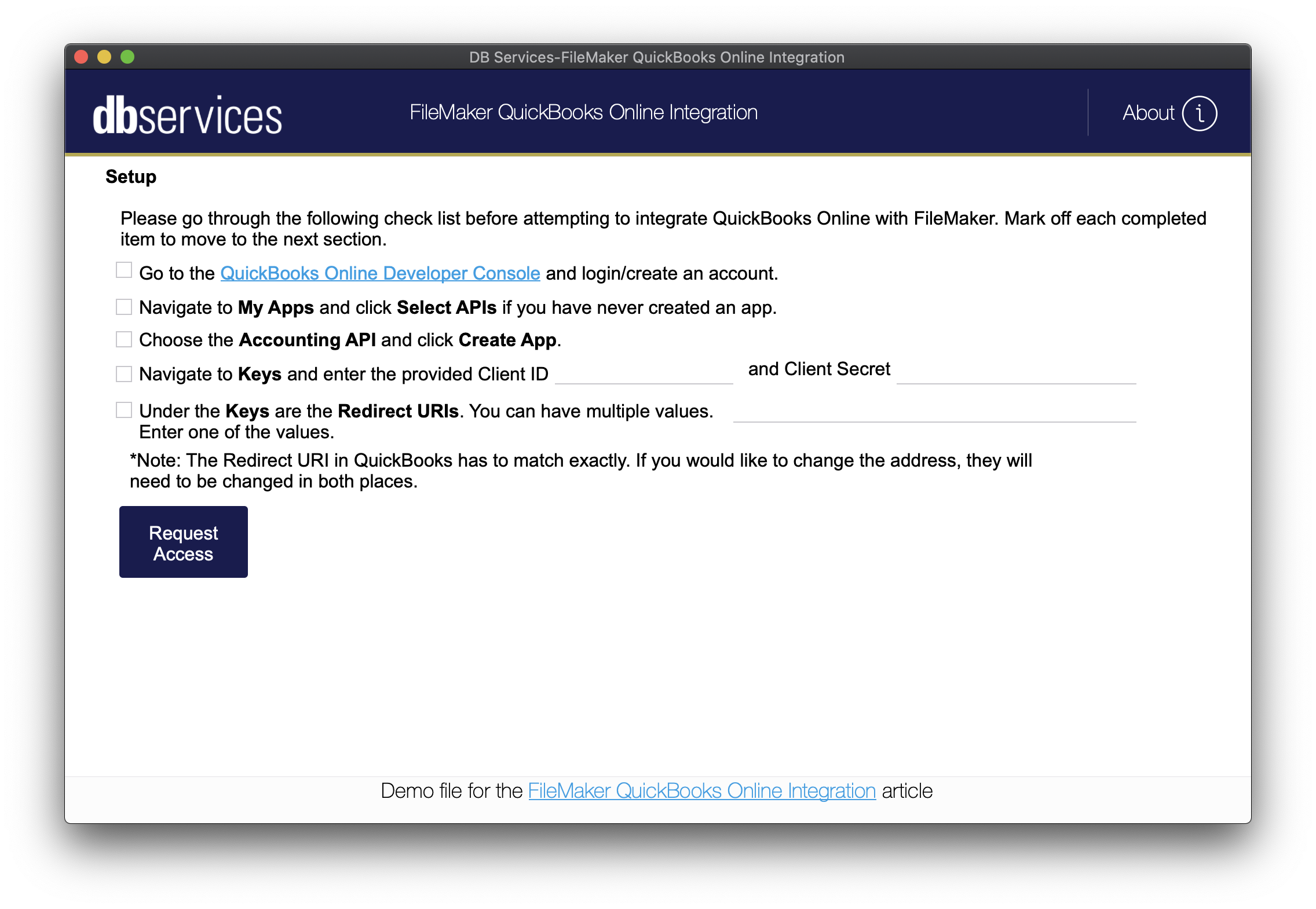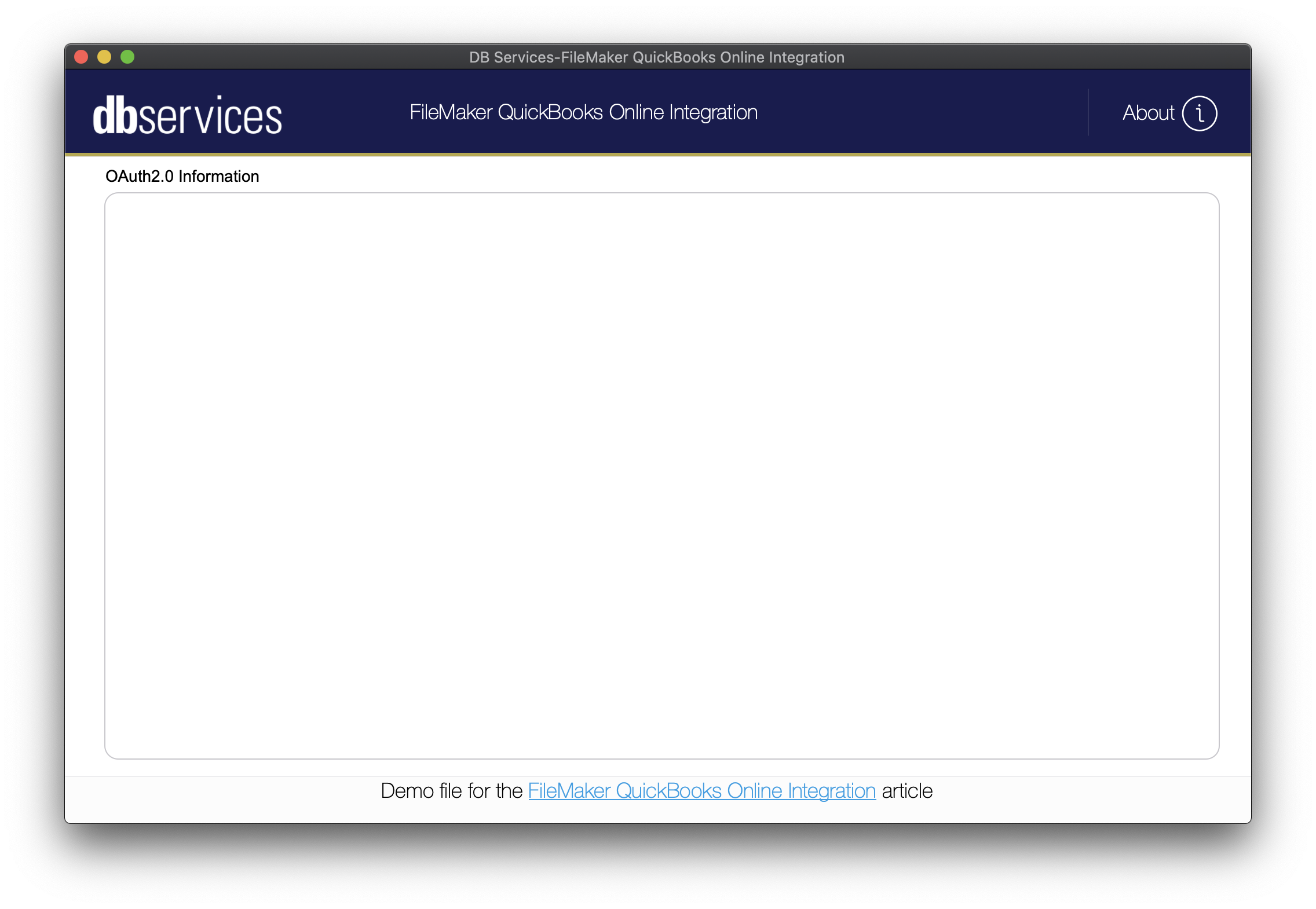 Learn how to integrate QuickBooks Online and FileMaker
This file will guide you through integrating QuickBooks Online and your FileMaker system.
Intuit's QuickBooks Online is a powerful tool that allows for easy management of invoices, payments, and other accounting tasks. Many companies find themselves with both QuickBooks and FileMaker end up having to do double data entry from one system to the next. We will demonstrate how you can eliminate the hassle of manually copying the information by integrating your FileMaker solution with QuickBooks Online.